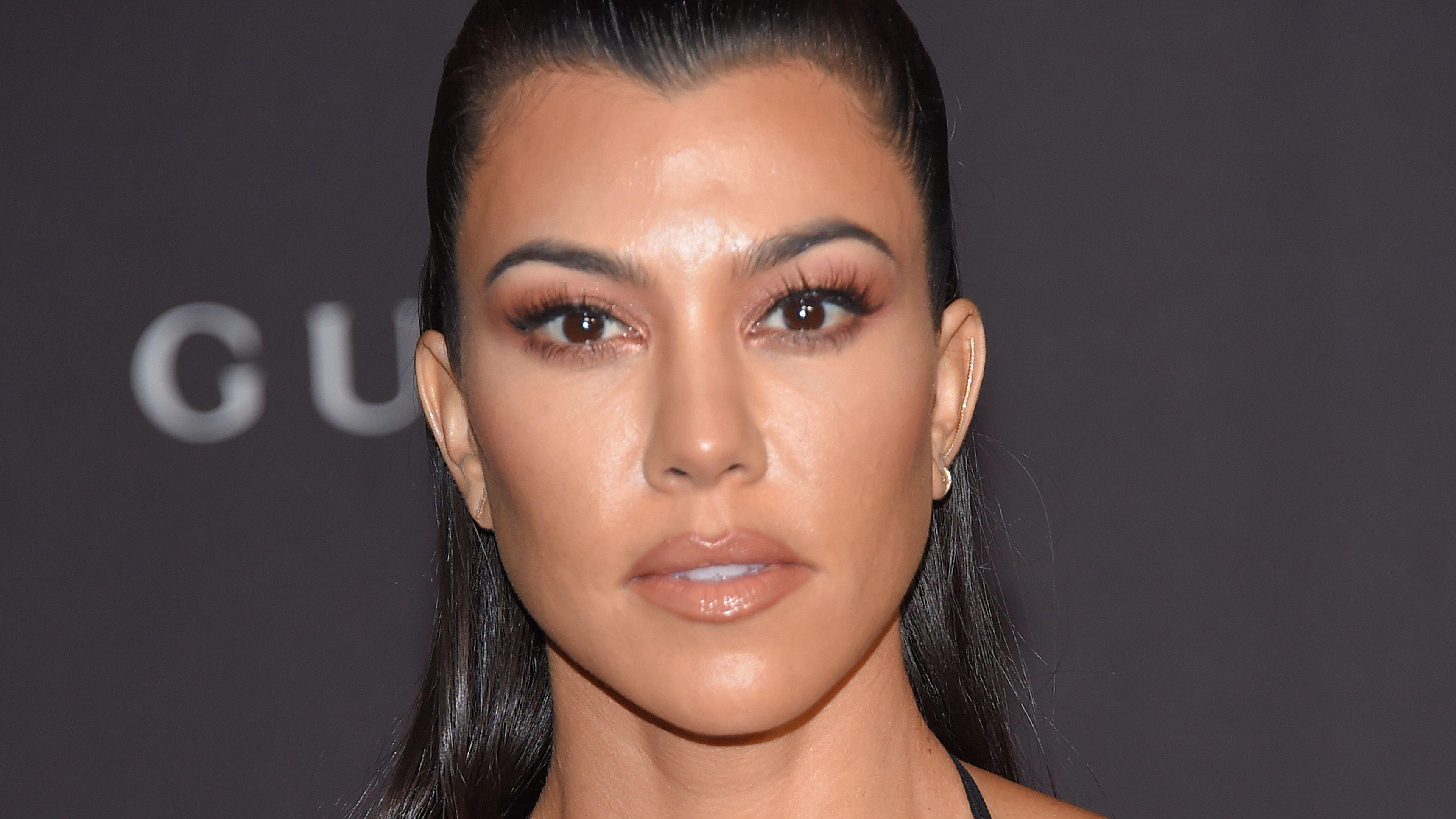 'It Was Just A Given': Kourtney Kardashian On Taking Travis Barker's Last Name
This week, while promoting the second season of her family's Hulu reality series, The Kardashians, on the TODAY show, Kardashian spoke to host Hoda Kotb about the decision to become a Barker and opened up about her life as a married woman with her rocker beau.
Article continues below advertisement
'The Kardashians' Cast Member Kourtney Kardashian Kept Her Last Name As Her Middle As She Became A Barker
According to Kardashian, making the choice to change her name from Kourtney Kardashian to Kourtney Kardashian Barker wasn't something she pondered as it was always her plan to go down the traditional path of adopting her spouse's last name.
"It was just a given, it wasn't a thought," Kardashian said. "So now my middle name is Kardashian."
Kourtney Kardashian Says Her Relationship With Travis Barker Has Always Been Easy And Felt 'Right'
Speaking of what she loves about her marriage to Barker, the drummer for Blink-182, Kardashian noted that things with her husband have always been "kind of easy."
"I think of times (and other relationships) when things weren't so easy and it's just like, when it's right, it's right," she stated.
Kardashian was then asked about her husband's many tattoos, noting that his "Kourtney" tattoo, unsurprisingly, is her favorite one, and revealing that she actually gave Barker a couple of tattoos herself.
"I did my own, I tattooed him," she said. "I wrote 'I love you' in cursive writing."
Article continues below advertisement
Kourtney Kardashian And Travis Barker Kept Their Communication Open With Their Kids As They Blended Their Families
"He must really trust you," Kotb said after learning Kardashian actually inked Barker herself.
"I practiced and did a 'K' with a heart," Kardashian revealed.
As fans of The Kardashians will recall, Kardashian and Barker tied the knot at a courthouse earlier this year before throwing a much larger event with their family, friends, and children, in May in Italy.
Because Kardashian already has three children from her previous relationship with Scott Disick and Barker shares two kids with ex-wife Shanna Moakler, they had to do their best at "keeping the communication open" as their lives merged.
Kourtney Kardashian Spoke Of Her First Kiss With Travis Barker On 'The Kardashians'
During season one of The Kardashians, Kardashian, who began dating Barker in 2020, opened up about their first kiss.
"We've known each other and I've had my own relationship with his kids for like 10 years," she shared. "It does make it really easy. We just all know each other and each other's intentions."