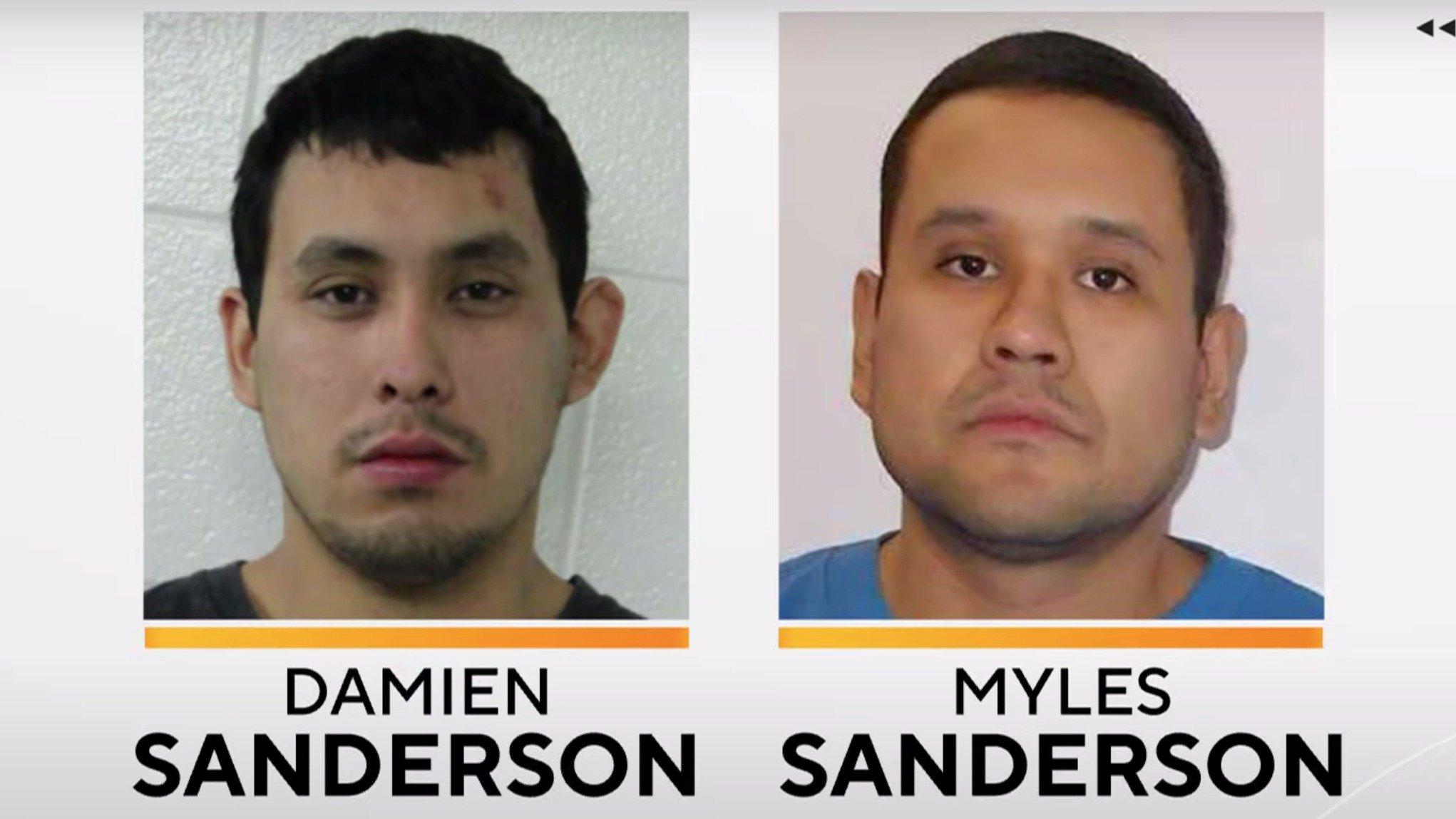 Suspects At Large After Stabbing Rampage In Canada Leaves 10 Dead, 15 Injured
On Sunday, frenzied attacks across Canada left at least 10 people dead and 15 injured. As authorities continue to search for information about the whereabouts of the suspects, here's what we know so far.
Article continues below advertisement
Police Alerted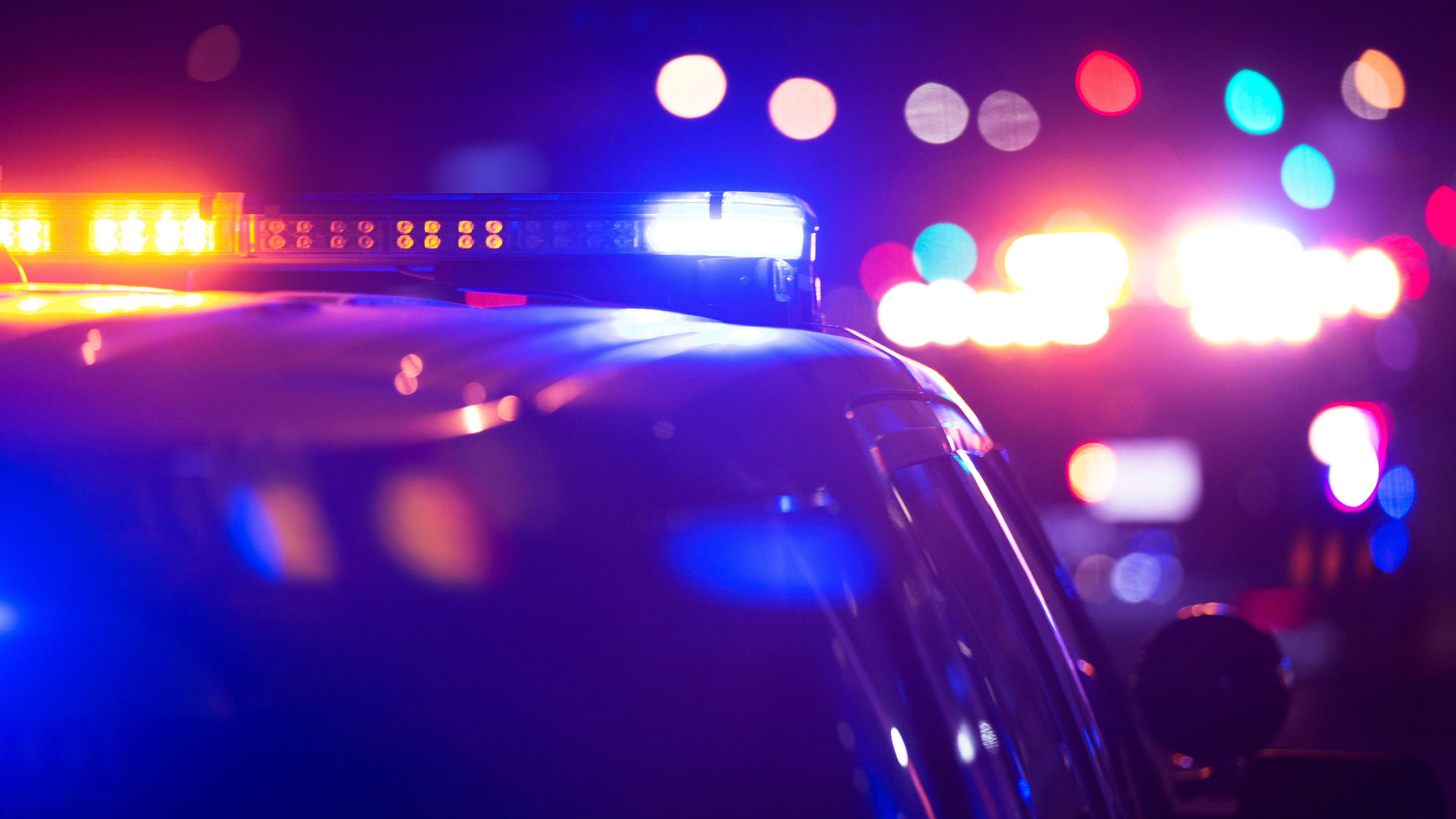 According to Saskatchewan RCMP Rhonda Blackmore, authorities started receiving the first reports of stabbings in the First Nation community before 6 AM. Shortly thereafter, additional reports began to surface. During the attacks, three helicopters from STARS Air Ambulance were dispatched to James Smith Cree Nation.
The events prompted the province of Saskatchewan to issue an emergency alert. The James Smith Cree Nation also declared a state of emergency.
Alerts were later extended to the provinces of Manitoba and Alberta by midday. As law enforcement officials started to search for information surrounding the stabbings, they advised residents to shelter in place and take additional precautions as the suspects were considered armed and dangerous.
Search Continues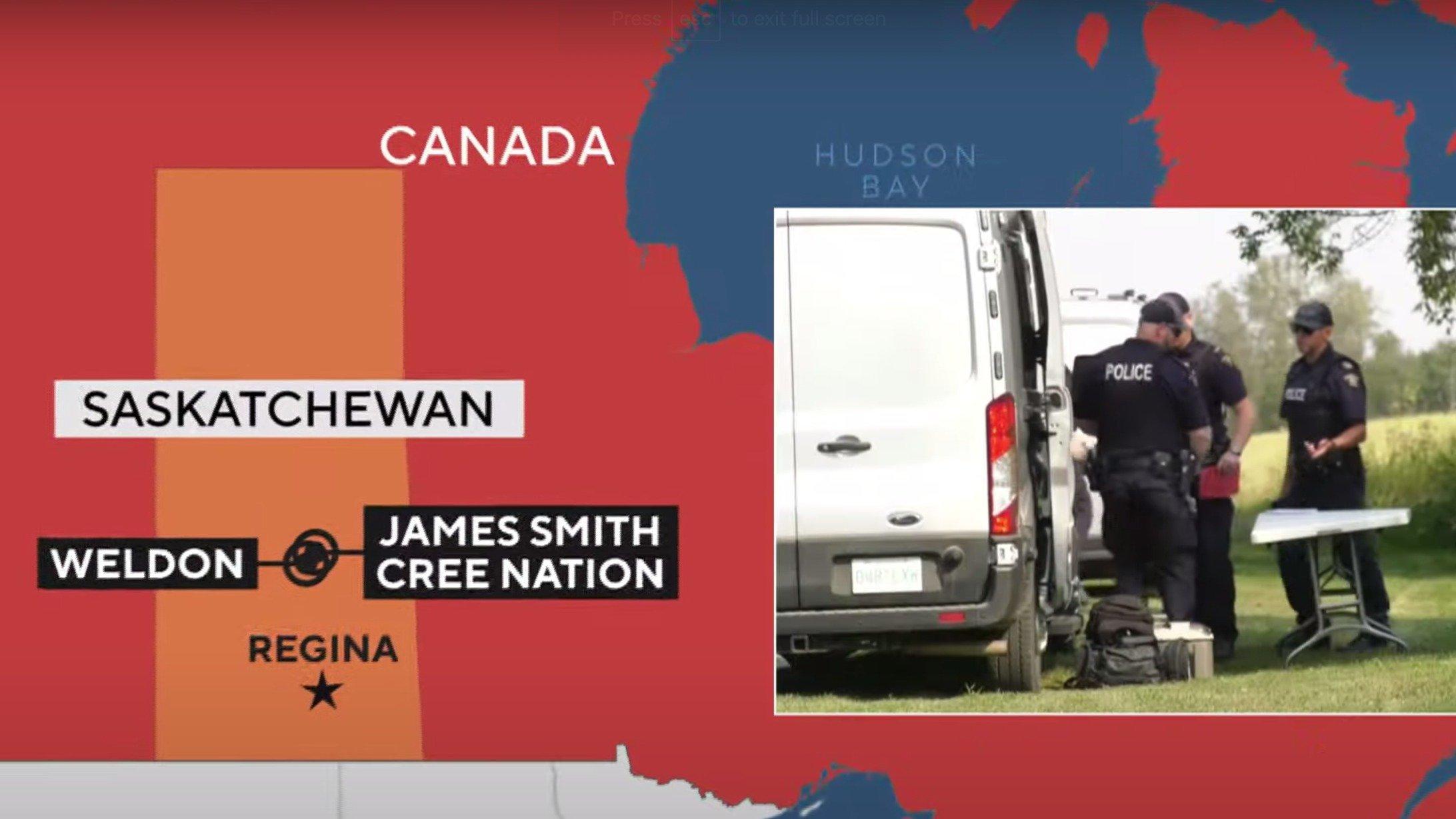 As new information continued to come to light, police discovered that the attacks took place in 13 locations in and around the James Smith Cree Nation in Saskatchewan, which has a population of roughly 1,000. As some victims may have transported themselves to various hospitals, an official count has yet to be determined.
Article continues below advertisement
Suspects Identified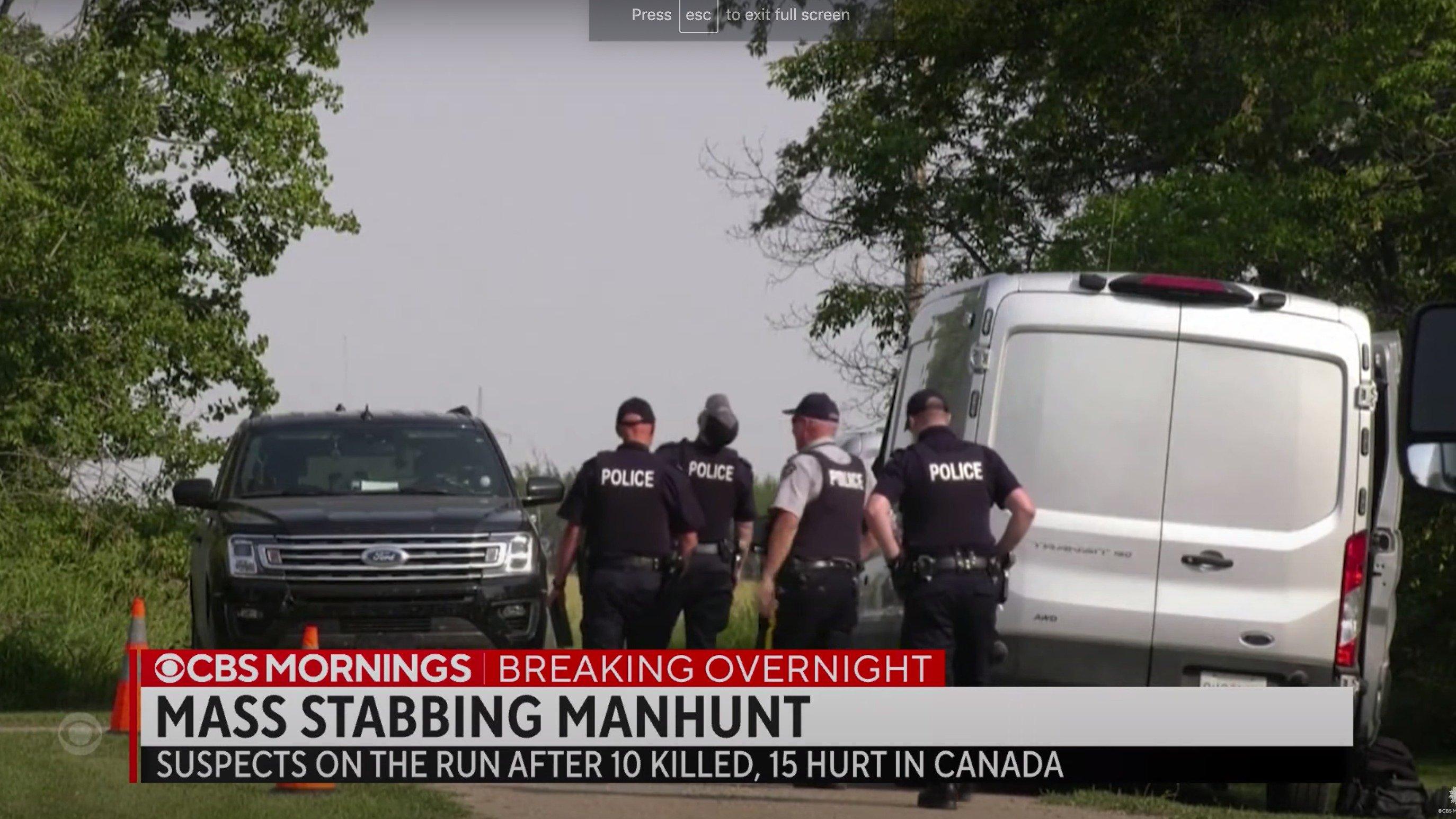 Canadian police later identified the men behind the attacks as Damien Sanderson, 31, and Myles Sanderson, 30. They were seen in the Regina area. At that time, they were driving a black Nissan Rogue SUV, according to the Royal Canadian Mounted Police (RCMP). Damien is described as being 5'7", 155 pounds, with black hair and brown eyes, while Myles is 6'1", 240 pounds, with brown hair and brown eyes.
Attacks Discussed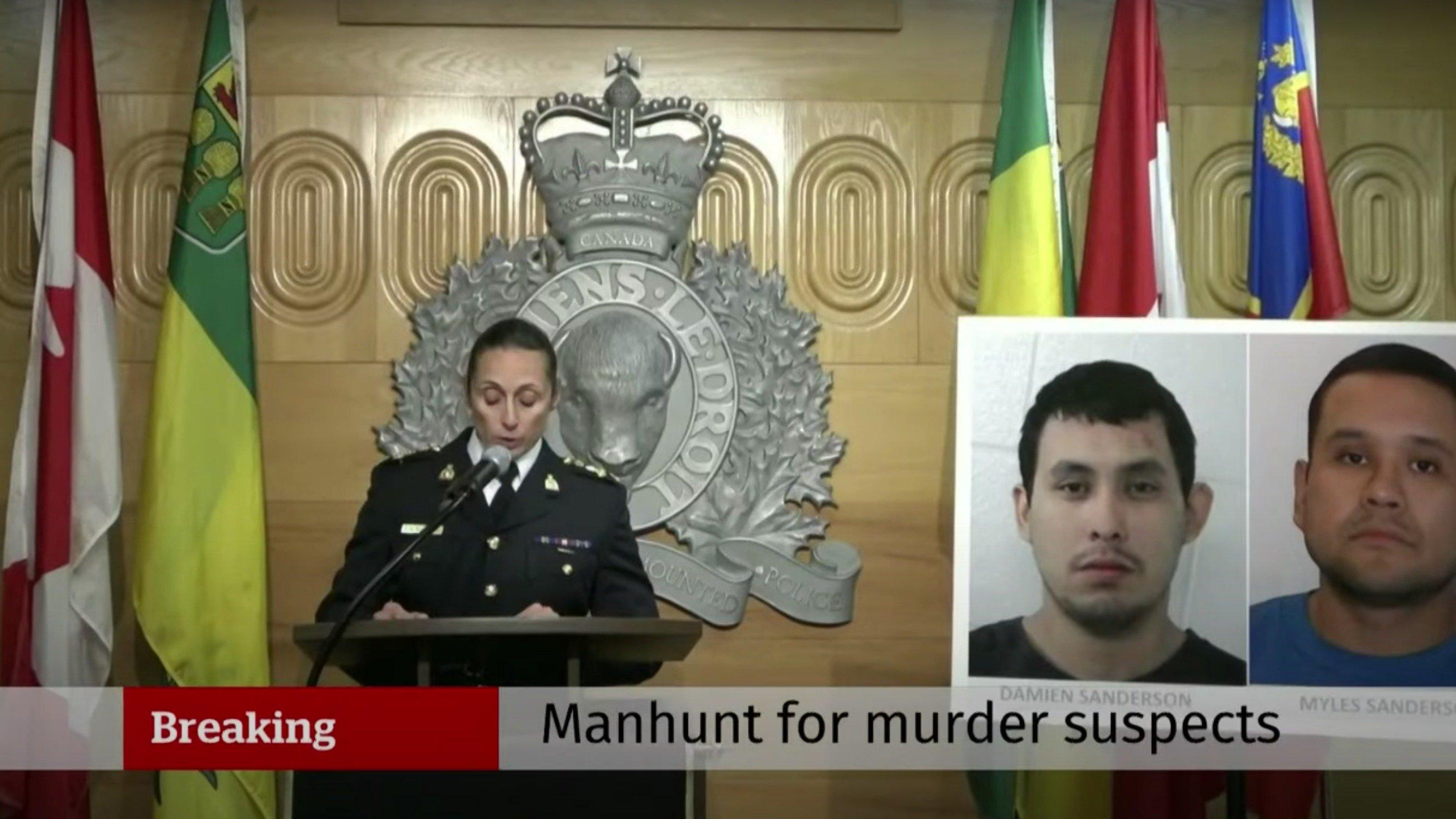 After learning more about the crimes, the police shared some insight into the violence that took place. "It appears that some of the victims may have been targeted and some may be random — so to speak to a motive would be extremely difficult at this point in time," Blackmore said at a news conference.
However, Chief Bobby Cameron, of the Federation of Sovereign Indigenous Nations, stated that the stabbings were a result of "the destruction we face when harmful illegal drugs invade our communities."
Whereabouts Unknown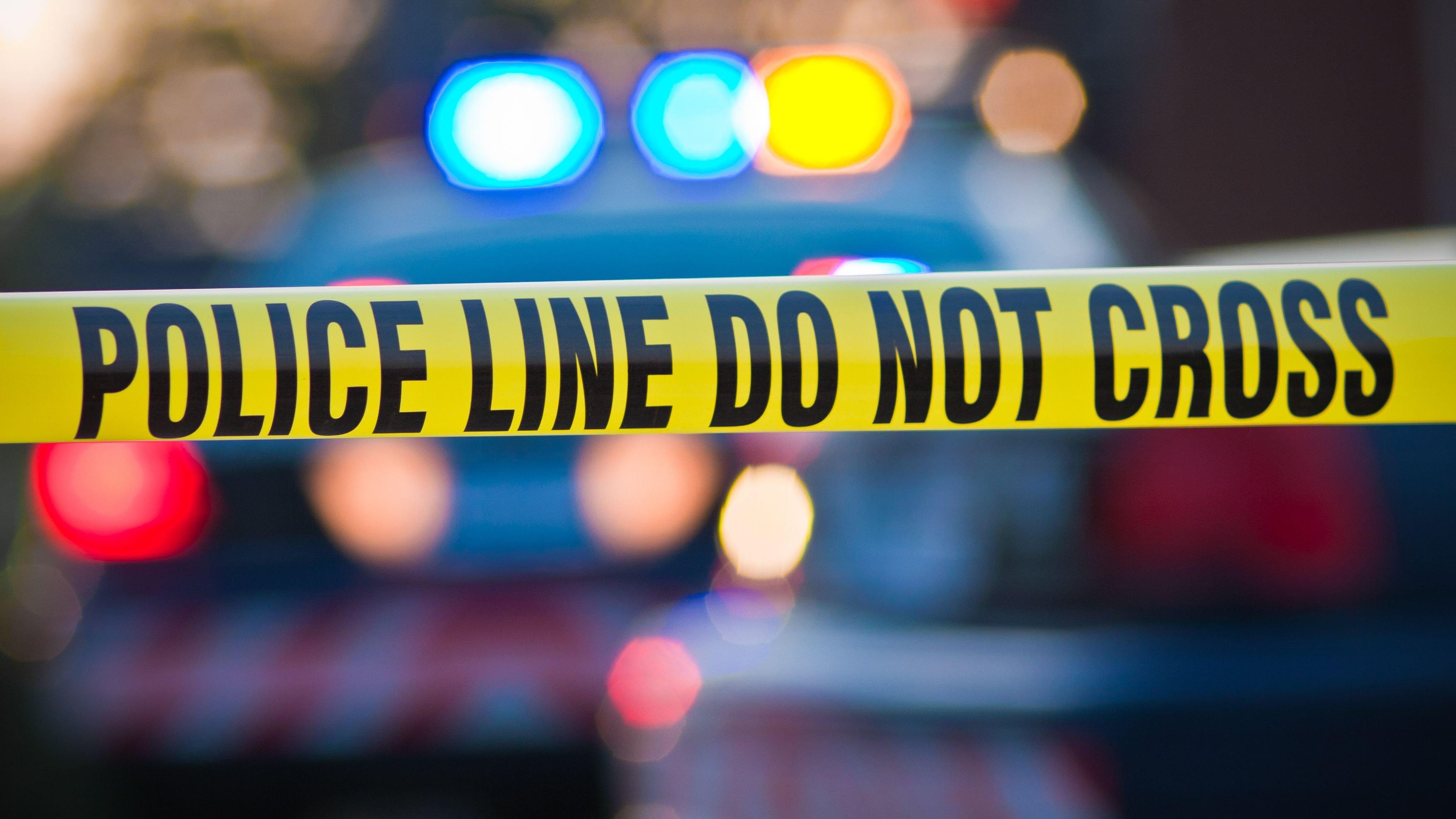 Despite an overnight search, the two men remain unaccounted for at this time. According to Chief Evan Bray, officials "will not stop this investigation until we have those two safely in custody." Anyone with information that could lead to the capture of the suspects is asked to contact the police immediately.
Read other breaking news stories here.