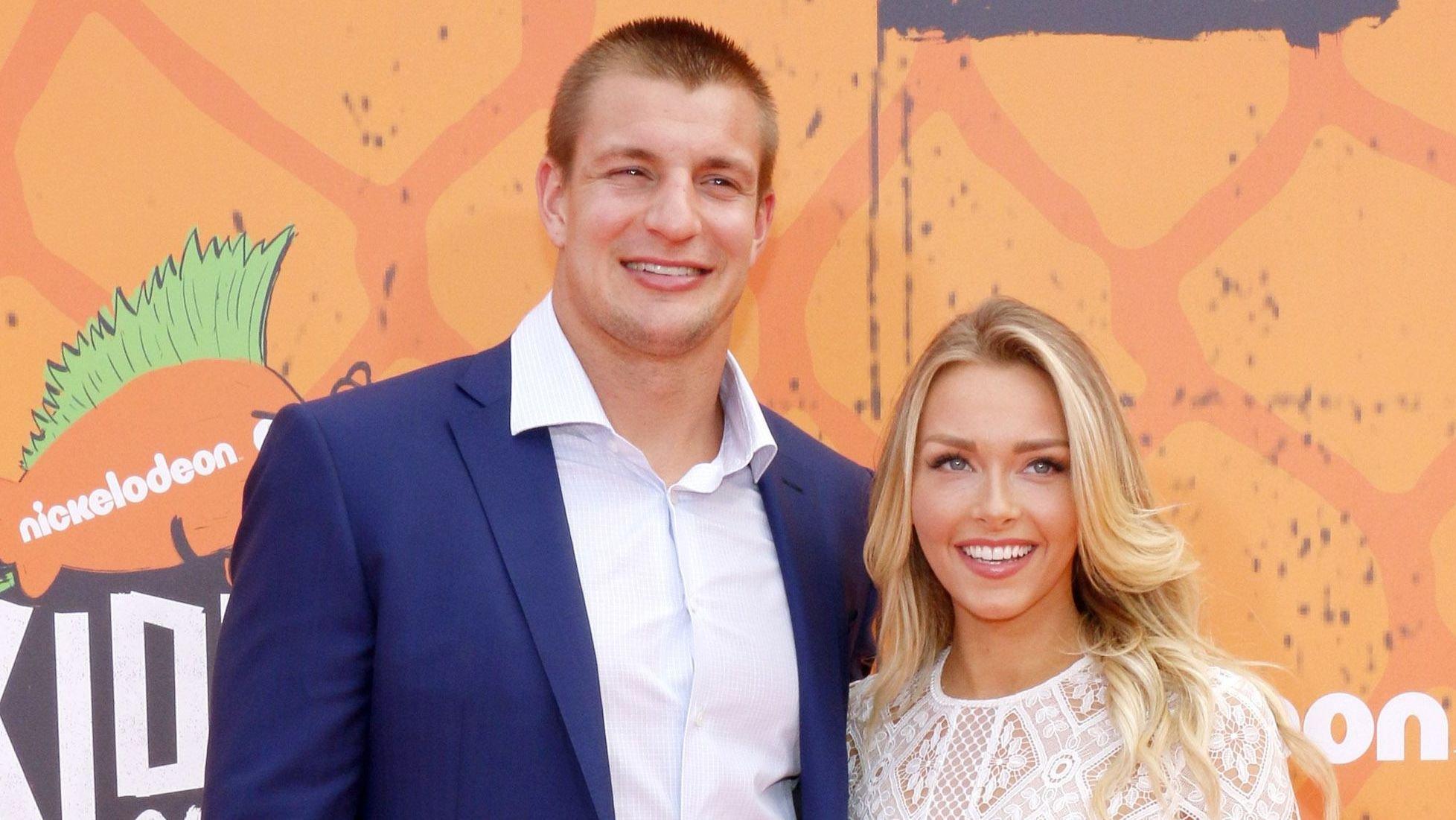 Rob Gronkowski And Camille Kostek Share A Kiss On Orange Carpet
NFL star Rob Gronkowski has been dating model Camille Kostek since 2015, and the two have won over sports fans' hearts. However, little is known about Gronk's personal life aside from his football exploits. Yet, one intriguing aspect of his personal life worth exploring is his relationship with Camille Kostek. The pair is unique in the way they passionately carry each other along. Also, they shared a kiss at the Kids' Choice Awards.
Keep reading to find out how they feel about the kiss.
Article continues below advertisement
The Kiss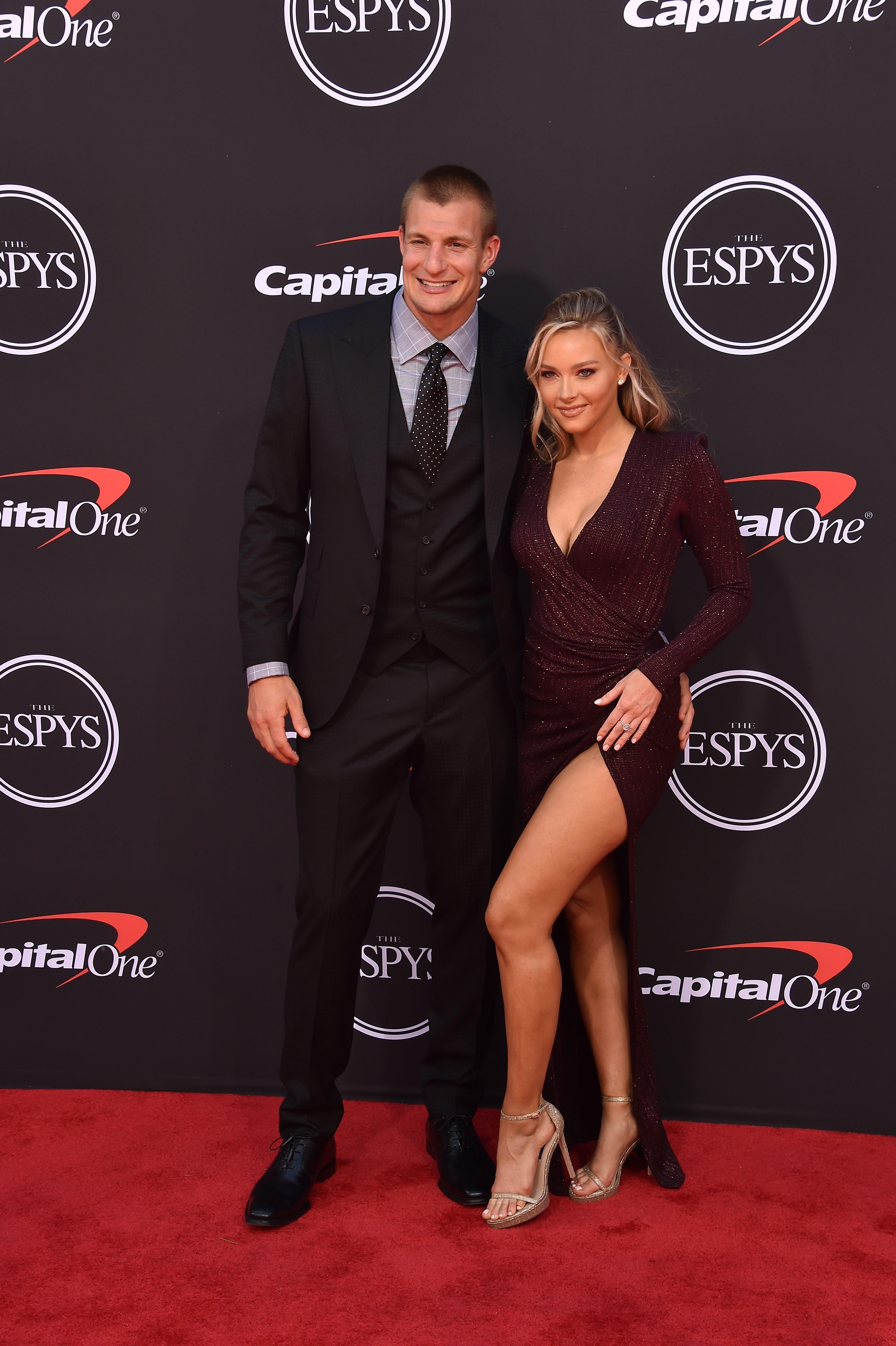 Camille Kostek, 30, kissed Rob Gronks during the Kids' Choice Awards in Los Angeles, California. They caused a hubbub by kissing as they posed for photos on the carpet.
She captioned a post she shared with her 1million Instagram followers;
Wait until the end to hear how Rob and I feel about kissing on the carpet at a kids award show 😂😘 We are taking you down the orange carpet with us so you can hear the commotion that goes on! 📸!! 🎥 @gettyimages
-
Hawaiian Escape
Rob and his girlfriend went on a Hawaiian adventure a few weeks before the four-time Super Bowl winner celebrated his birthday, and they captured beautiful moments on the trip. From admiring mother nature to watching the setting sun and even rocky water. Camille shared a series of photos on her Ig.
Here is my little earth day Hawaii edition slide show for your enjoyment 💚
-
Article continues below advertisement
Possible Proposal From Rob
The Connecticut native is ready to take her eight-year relationship to the next level if she is proposed to. Camille revealed this in an exclusive interview with Us Weekly at the recently concluded Kids Choice Awards, co-hosted by Rob.
If he were to get down on one knee, I'd be excited. He's my best friend. I would spend the rest of my life with him
-
Number One Fan
What's a good win without a hug from your number one supporter. It's not new how Camille supports her boyfriend, she has repeatedly proven to be the ideal girlfriend even when Gronkowski announced his retirement from the NFL in 2019 due to injuries affecting his mental health. He returned to the Patriots in 2020 after being traded to the Tampa Bay Buccaneers, but Kostek says the New York native is taking his time deciding whether to return for the 2022 season.
Kostek stated that she will "support either direction. Whatever the case may be."