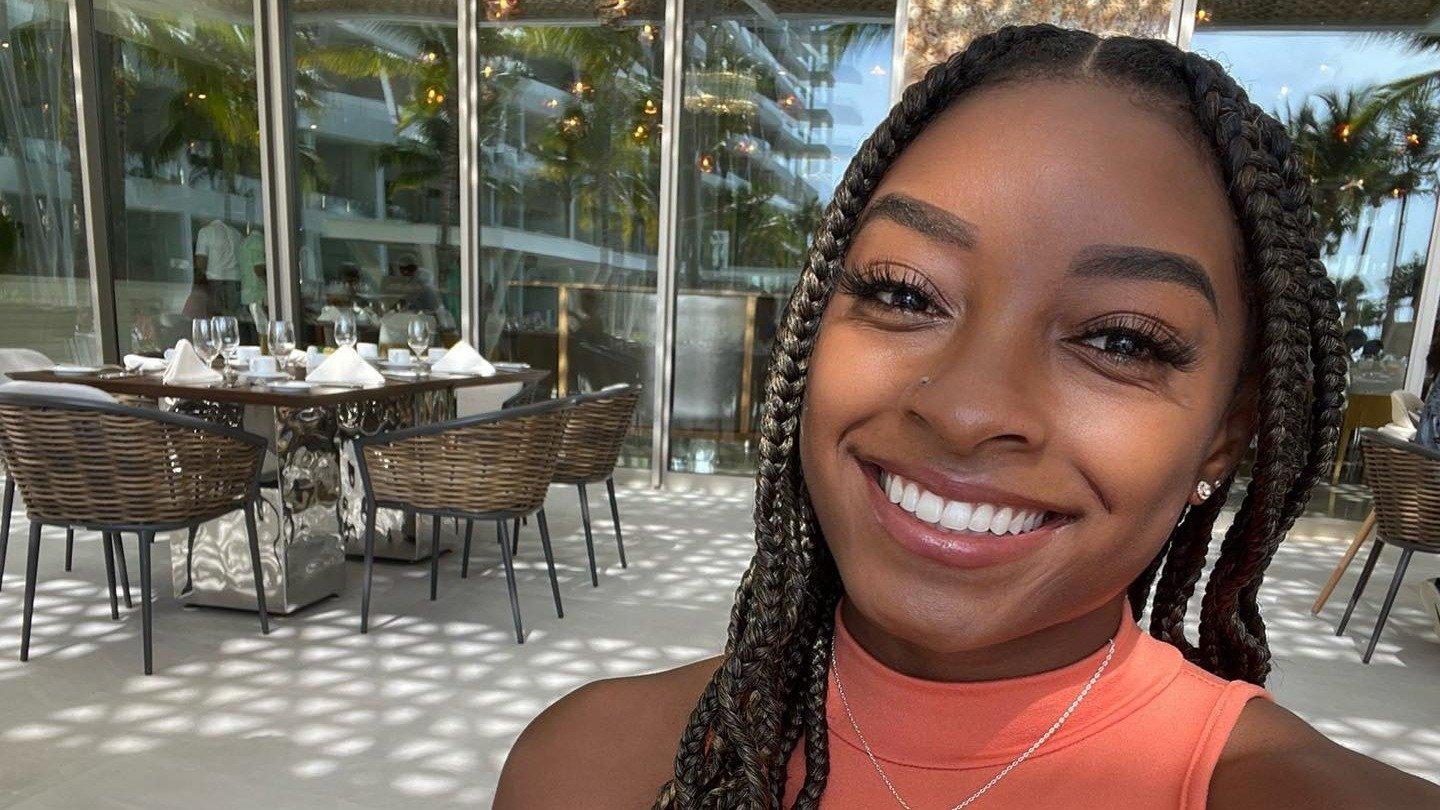 Olympian Simone Biles Maintains Her Physique With This Simple Diet
Simone Biles achieved G.O.A.T. status in gymnastics by training extremely hard but it turns out she has a more relaxed attitude towards dieting. Leading up to the Tokyo Olympics in 2021, the gold medalist, now 25, spent six to seven hours a day practicing but she told Women's Health she wasn't as strict about what she ate.
"I do not track anything," Biles said. "I eat what I feel good with and try not to overeat or stuff myself because I'm always at the gym." Read the details below.
Article continues below advertisement
Breakfast
The athlete, who's considered the most decorated gymnast in sports history, is just as mindful of her mental health as she is of her relationship with food. "For gymnasts, in particular, [tracking] can lead to health problems and eating issues, so I just eat what I know I can and should," she explained.
Biles starts her day with a breakfast of "oatmeal or fruit," if she has time. "I wake up so early before practice, which is at seven, so sometimes I'll grab a quick bite and sometimes I won't," she explained.
Lunch
Biles takes a break from training at around 11 a.m. and usually orders something she's craving for lunch – such as pepperoni pizza, salmon, or sushi – through Uber Eats. "If I cook, though, it's usually pasta, or chicken or salmon in the air fryer, oven, or on the grill," she said.
The Olympian adds vegetables or potatoes as a side dish, saying "I love potatoes in any shape or form." Her favorite veggies include asparagus, broccoli, carrots, corn, green beans, and peas.
Article continues below advertisement
Snack
Biles doesn't always snack because of her busy schedule but if she does, it's usually fruit such as grapes, strawberries, bananas or watermelon. She admitted, though, that she loves banana bread and banana muffins. "It all depends on how I feel, but when I splurge, I have like popcorn or pretzels and Nutella, stuff like that, as a snack," she said.
One thing she doesn't like, however, is coconut, saying, "For some reason, I don't particularly like that taste, but anything else, I'm pretty good."
Dinner
After training, Biles usually has dinner at a restaurant. "I really like home restaurants that are in the area because I feel like I get to be closer with them. I'm not picky. I'll try any new restaurant," she said. "If I'm feeling like a little bit of a less healthy meal, I get pizza or fettuccine Alfredo with chicken."
Speaking to Buzzfeed, she also said, "My diet is pretty simple. A lot of proteins, fish, chicken, vegetables, and then outside of gym, my cheat meal would be pizza."