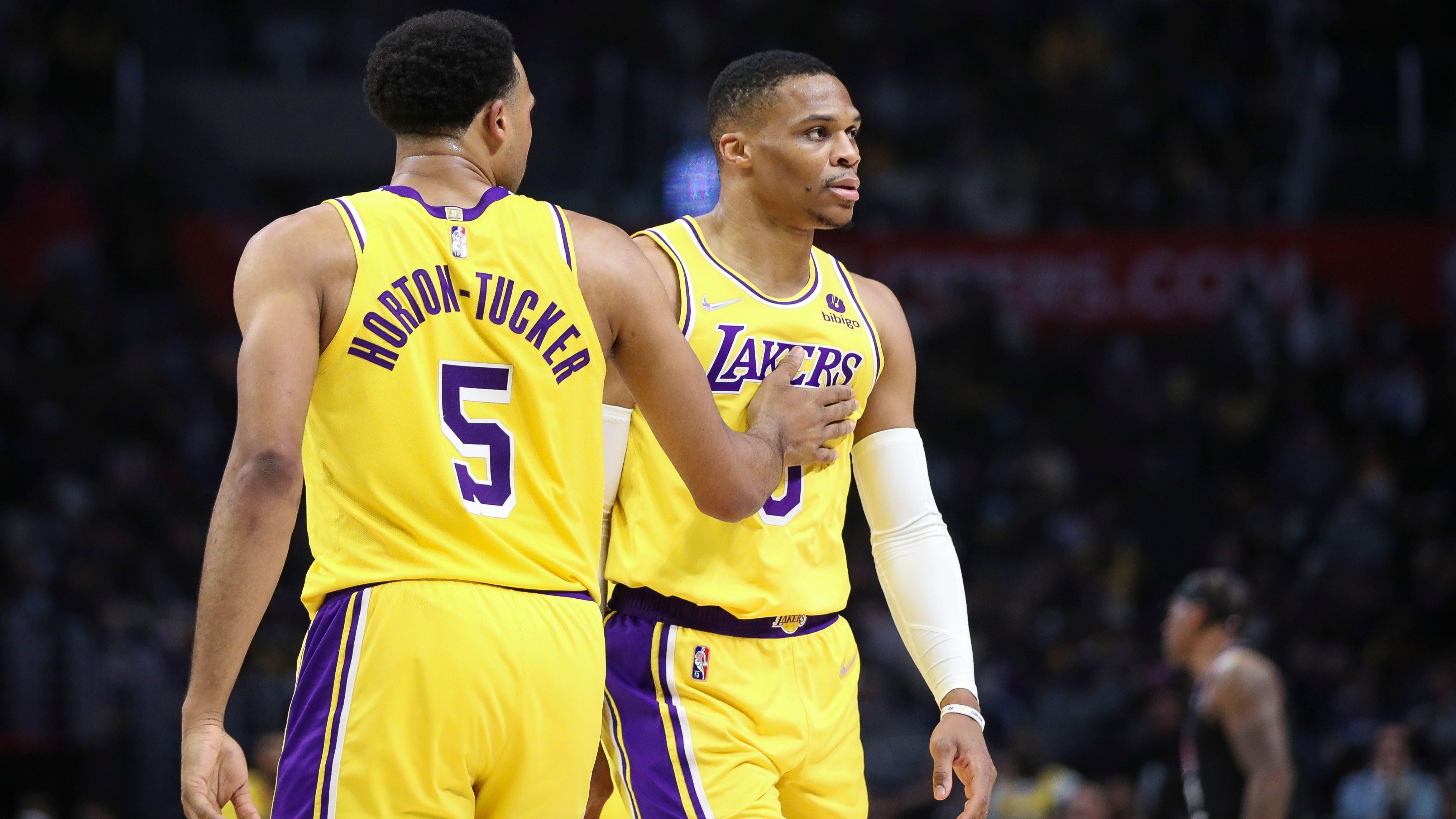 NBA Rumors: Russell Westbrook To Pacers, Talen Horton-Tucker To Thunder In Proposed 3-Way Deal
Los Angeles Lakers point guard Russell Westbrook is expected to be one of the biggest names on the trade market in the 2022 NBA offseason. Though they are still trying to keep their playoff hopes alive in the 2021-22 NBA season, multiple signs are pointing out that Westbrook and the Lakers would be parting ways next summer. Finding a taker for Westbrook and the $47 million that he's owed next season would be a tough task for the Lakers.
However, if they are willing to sacrifice some of their precious trade assets, the Lakers could unload Westbrook while improving their roster around LeBron James and Anthony Davis.
Article continues below advertisement
Proposed Three-Way Trade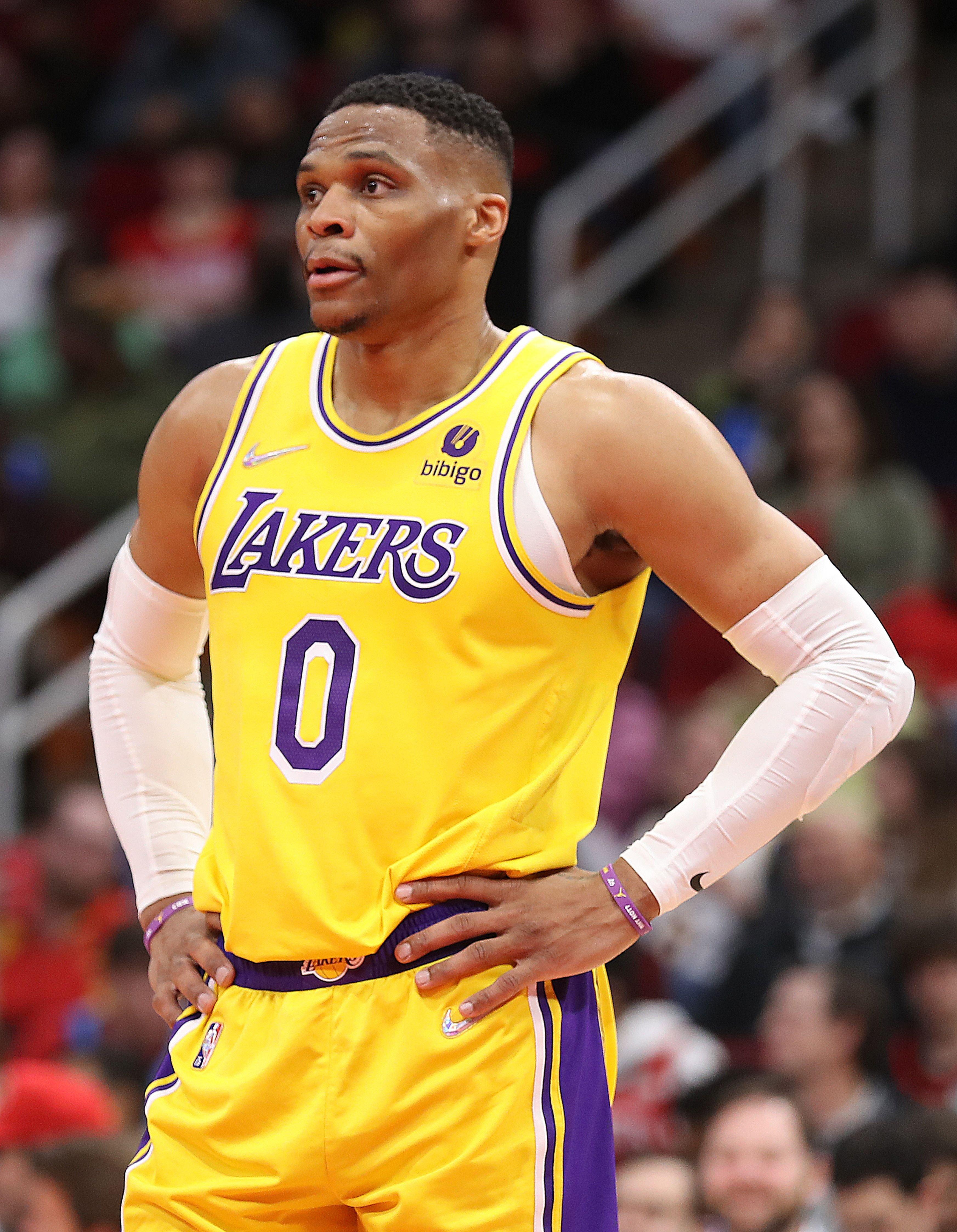 In a recent article, Jonathan Kiernan of Fansided's Lake Show Life discussed a massive Russell Westbrook trade that would save the Lakers' offseason. Aside from the Lakers, the hypothetical blockbuster trade idea would also involve the Indiana Pacers and the Oklahoma City Thunder. In the proposed three-team trade scenario, the Lakers would get Buddy Hield and Malcolm Brogdon, the Pacers would receive Westbrook, the Phoenix Suns' 2022 first-round pick, LA's 2027 and 2029 first-round picks, and the Thunder would obtain Talen Horton-Tucker.
Lakers Add Two New Starters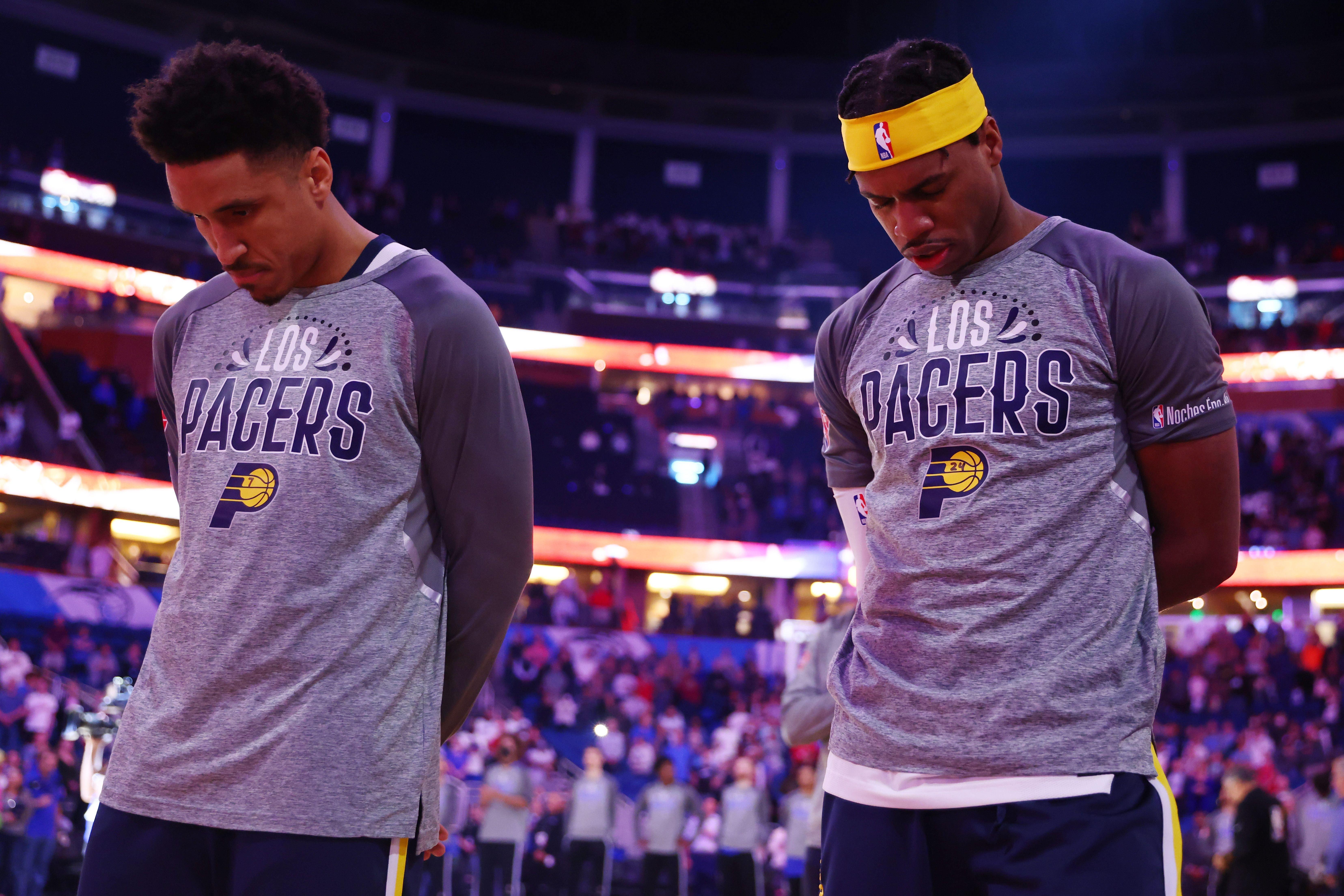 Though it would cost them Horton-Tucker and two future first-round picks, the proposed three-team trade should still be a no-brainer for the Lakers. Aside from getting rid of Westbrook, the suggested deal would allow the Lakers to add two starting-caliber players who would help James and Davis carry the team in the 2022-23 NBA season. Brogdon could serve as an immediate replacement for Westbrook, giving the Lakers a point guard who is younger and more willing to accept a supporting role.
Hield would provide the Lakers the much-needed improvement in terms of floor spacing. Sharing the court with an elite three-point shooter like Hield would make it easier for James and Davis to penetrate the basket or kick the ball out when they are trapped by the opposing team's defense.
Article continues below advertisement
More Rebuilding Assets For Pacers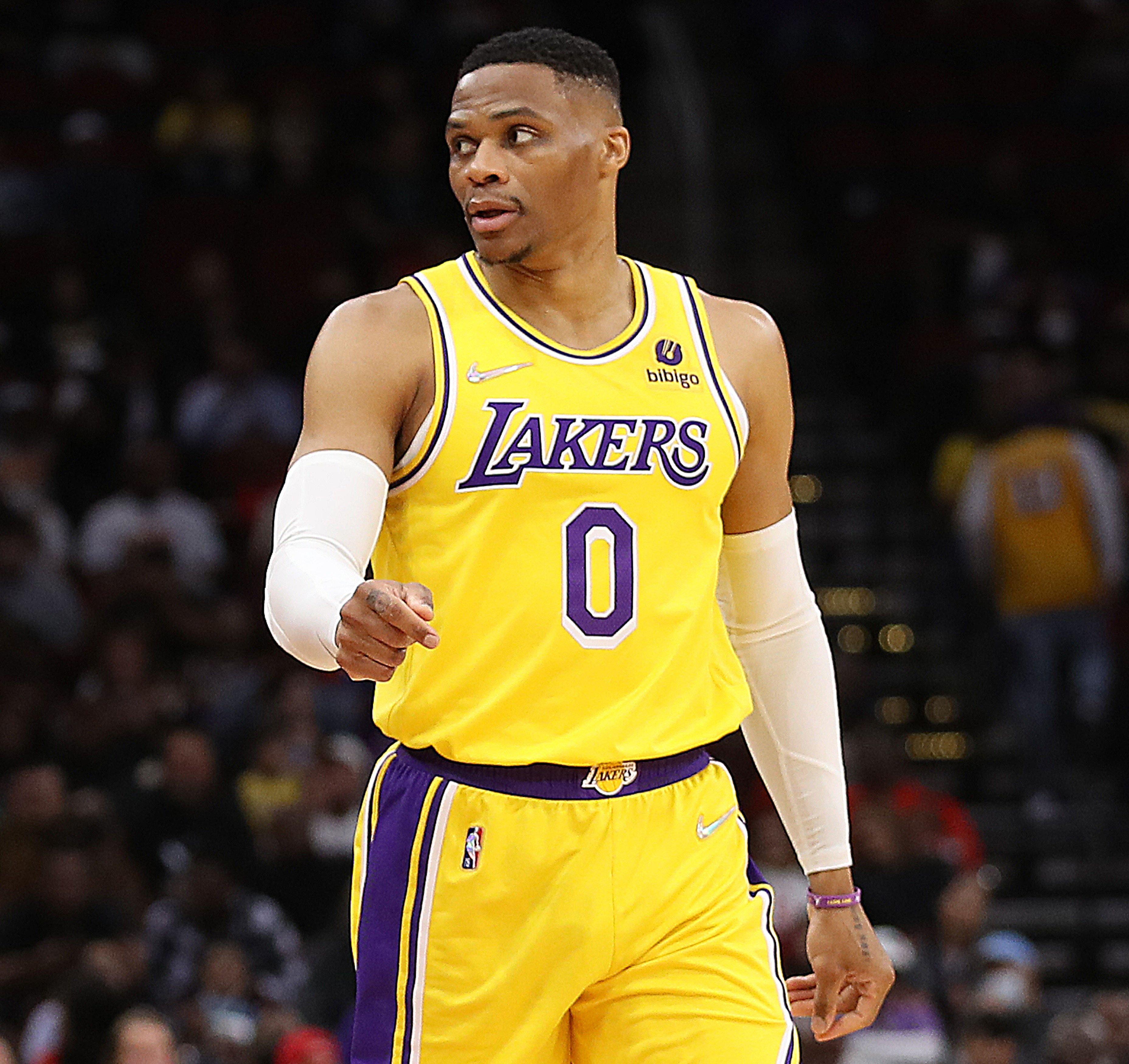 There are plenty of reasons why the trade makes a lot of sense for the Pacers. First, it would give them the opportunity to turn their two veteran players into future draft assets that would help them speed up their rebuilding plans. By trading Hield and Brogdon, the Pacers could also give more playing time to young guards such as Tyrese Haliburton and Chris Duarte.
A rebuilding team like the Pacers no longer has any business keeping an aging superstar like Westbrook, but his expiring contract would enable them to clear a huge chunk of their salary cap space in the summer of 2023 where they could chase big names on the free agency market.
Talen Horton-Tucker Starts New Journey In OKC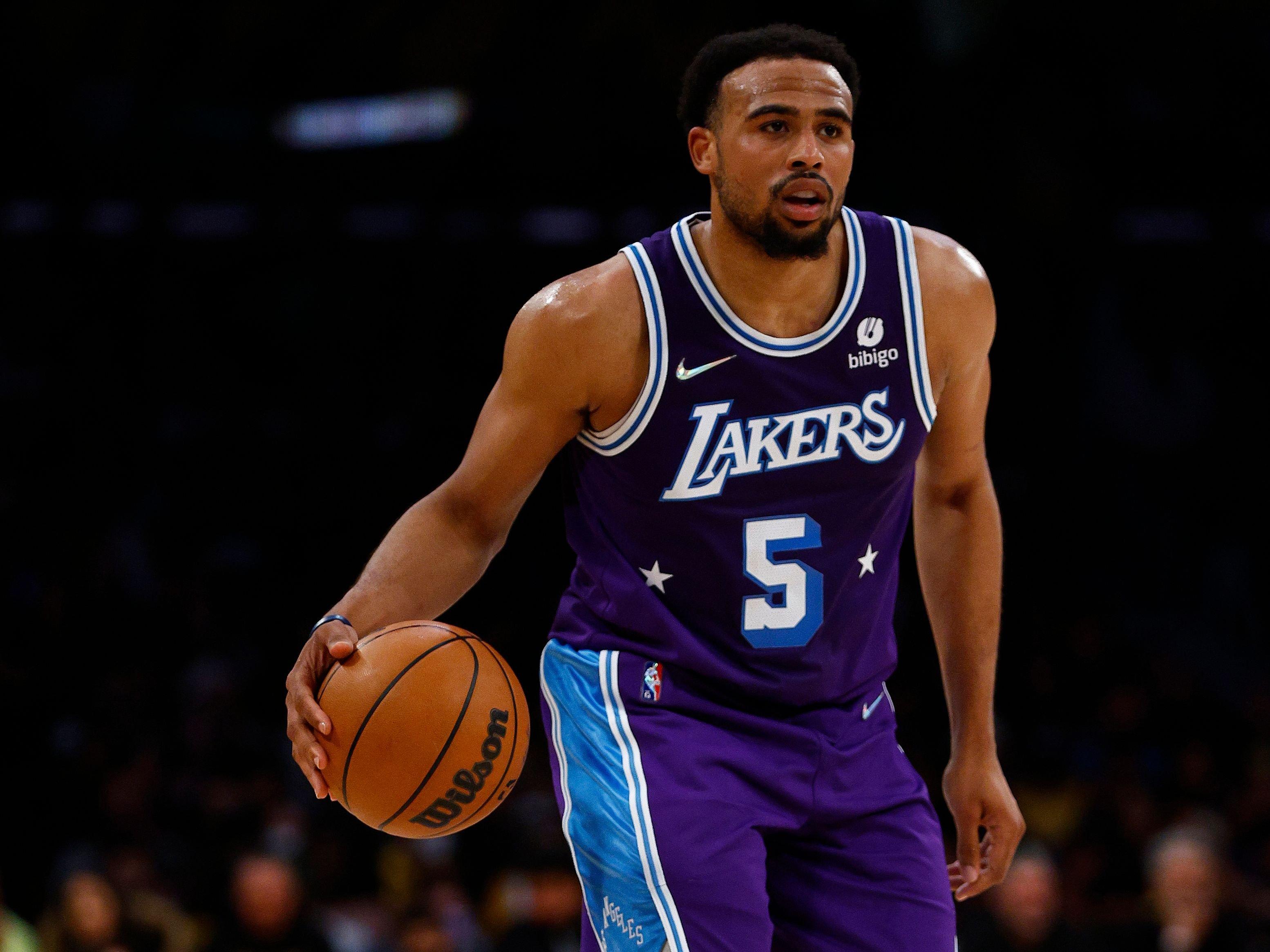 The proposed three-team trade would also be worth exploring for the Thunder as it would allow them to add another young and promising talent who could be part of their long-term future. With their overflowing war chest of future draft collections, the Thunder shouldn't mind sacrificing a first-round pick to acquire Horton-Tucker.
The Thunder get a player in Talen Horton-Tucker who fits their young squad and the timeline in which they are on with the likes of Shai Gilgeous-Alexander, Josh Giddey, and Lu Dort. THT has the potential to be something special, he flashes it every so often. Sam Presti and the Oklahoma City Thunder have shown a great track record of developing young talent and allowing them to reach their true potential. Talen Horton-Tucker could be part of the next wave of Thunder players to reach that potential.
-