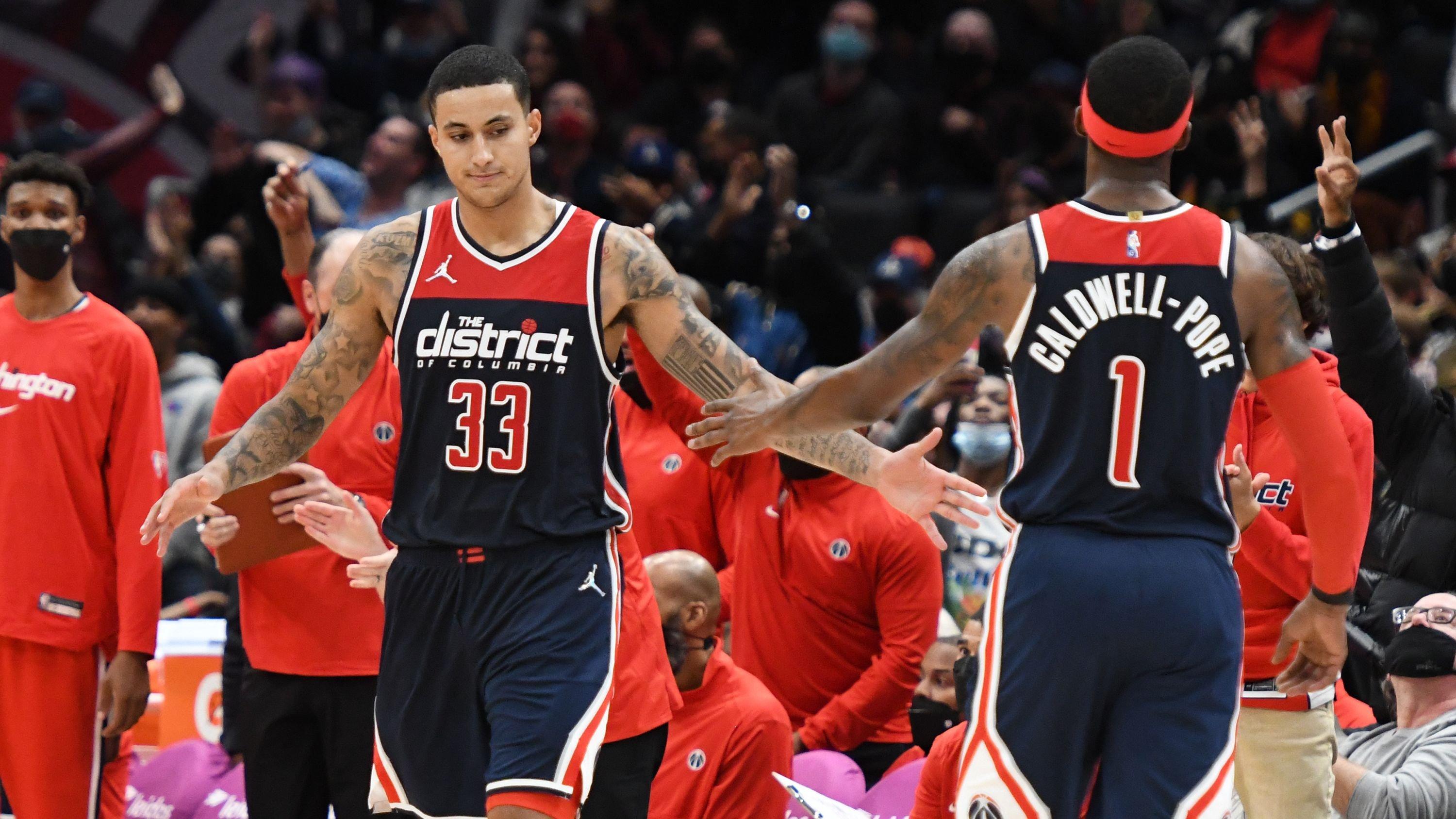 NBA News: Kyle Kuzma, Kentavious Caldwell-Pope Open Up On Lakers Games' Atmosphere Ahead Of First Game Back In L.A.
Not so long ago, Kyle Kuzma and Kentavious Caldwell-Pope were celebrating an NBA championship with the Los Angeles Lakers. Fast-forward to today, and they're now trying to lead a Washington Wizards team that's missing its best player.
Both made it to the nation's capital as a part of the now-infamous Russell Westbrook trade and are ready to go back to Los Angeles to face their former team at their former house.
Article continues below advertisement
There Are No Hard Feelings, Says KCP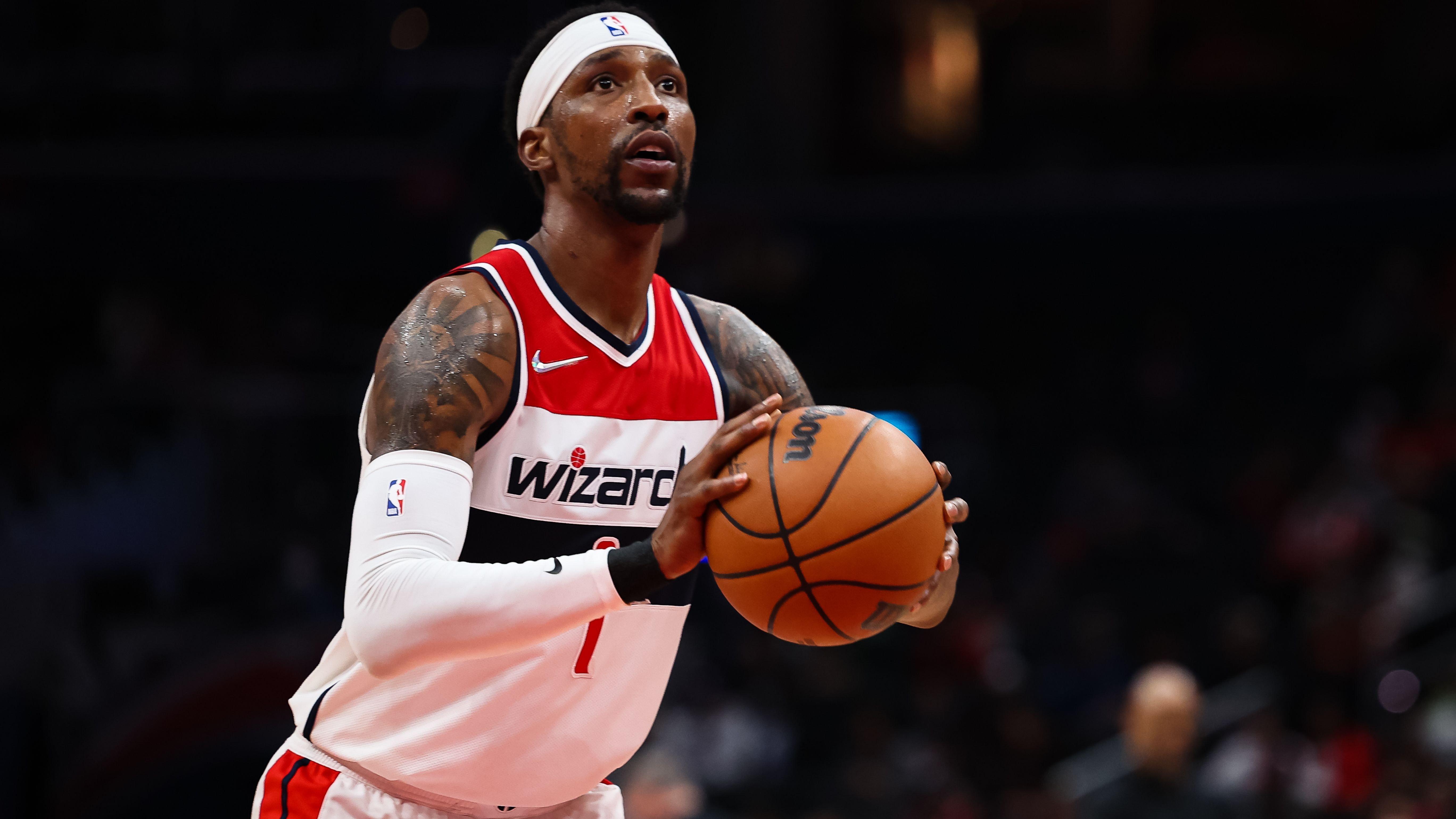 Caldwell-Pope and Kuzma know it was nothing personal. That's just the dark side of the NBA business and how things go in the league. Even so, it'll be an emotional game for both of them:
"It's going to mean a lot. Me and Kuz are already trying to picture what it's going to be like," Caldwell-Pope told NBA.com "We know it's going to be a lot of emotions because of the championship run we had with the team and our friends that are still there. There's going to be a lot of emotion and a lot of fun. No hard feelings. I'm at peace. I'm happy where I'm at."
-
Kuzma Knows The Atmosphere Will Be Crazy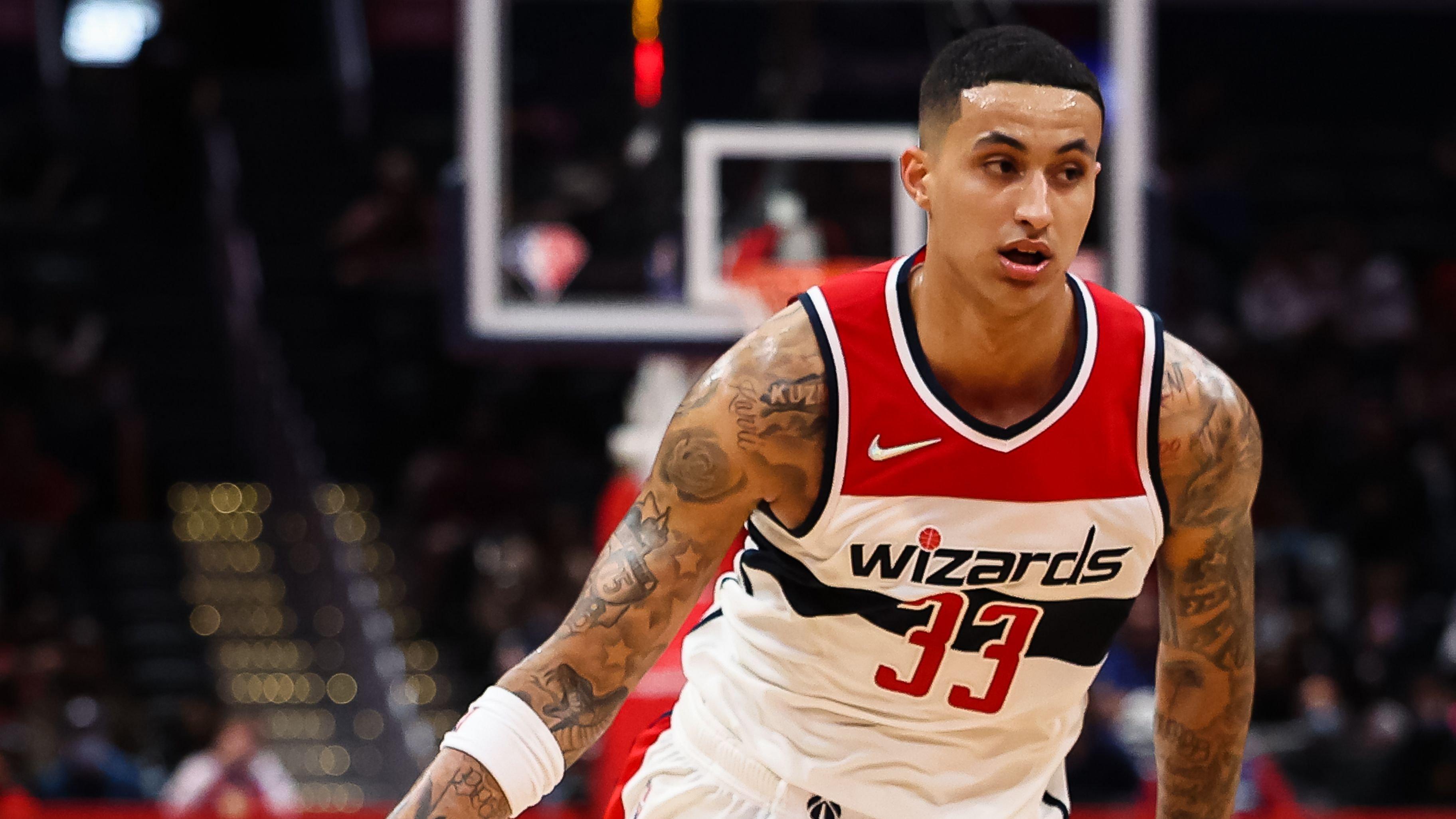 The Wizards just played the Clippers in Los Angeles. However, Kuzma knows that the atmosphere will be entirely different when the Lakers take the floor at Crypto.com Arena:
Clipper games ain't Laker games, Kuzma said. It's two separate arenas really, and now it's Crypto so we'll get the real taste of this arena Friday.
-
Article continues below advertisement
It's A Must-Win Game For The Wizards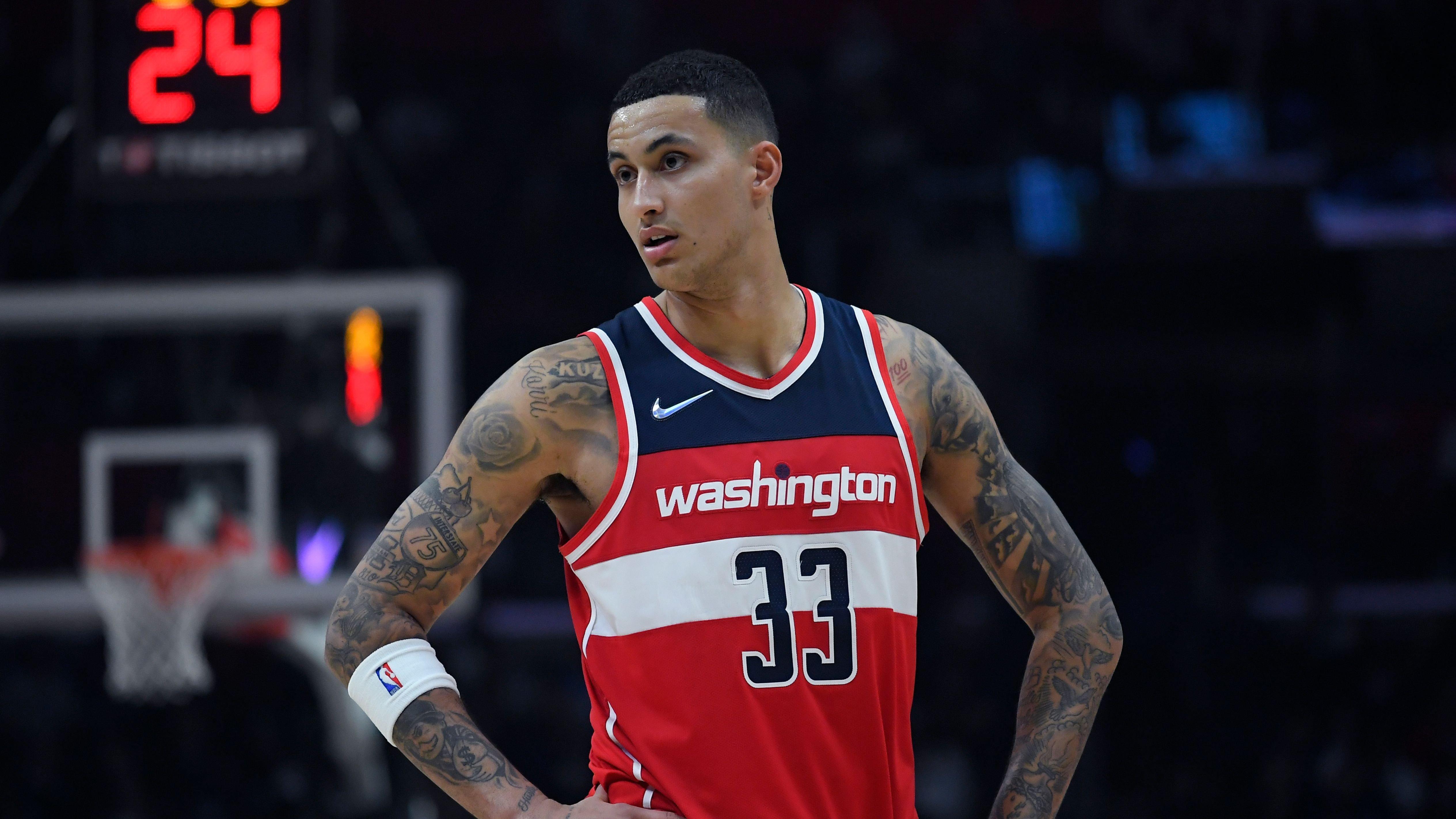 The Wizards couldn't get the job done against the Clippers and will now look to bounce back vs. a Lakers team that has been quite beatable as of late:
We had a disappointing loss tonight, we gotta win that game, Kuzma said. Every single game we gotta come out having a winning mentality. Obviously, this is a big game for me and Pope. Obviously, this is where we've been and won championships at. We just gotta figure out how to win that game.
-
LeBron Is Also Seeking Revenge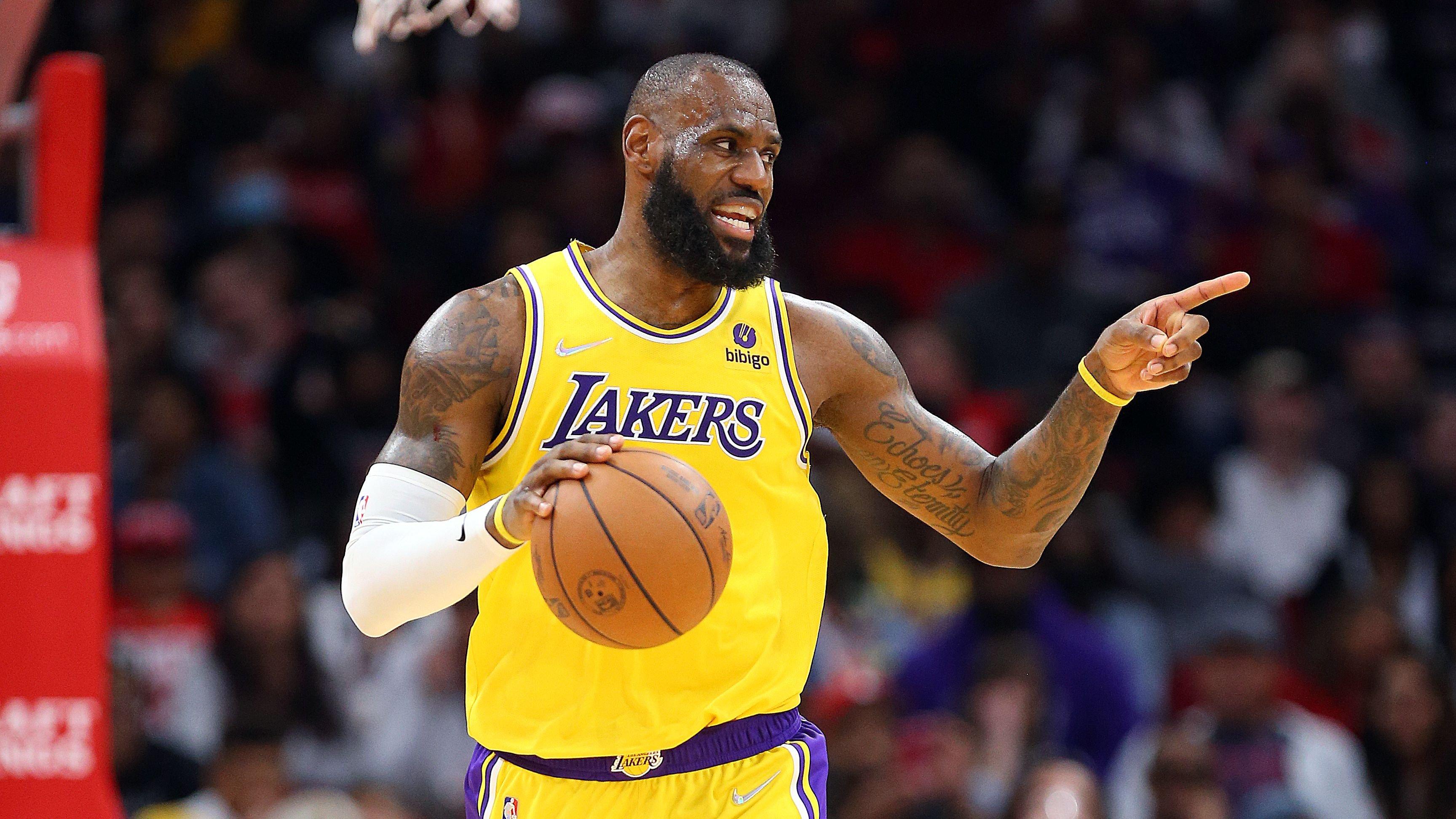 The Lakers are also coming off a tough loss. In that game, LeBron James passed on a potential game-winning layup to find Carmelo Anthony for a contested shot. For that, he vows to be better ahead of the Wizards game:
"I missed a lot of shots that I know I'm capable of making and I've made throughout the course of the season, LeBron said. So obviously a lot of threes were either short or to the right. They all felt good though, I didn't feel like I took any bad ones, or any bad shots tonight. Just weren't falling... Not as efficient as I have been and I don't like that. That's one thing about my game I take pride in. I'll be better on Friday."
-
Both Teams Are Struggling After The Trade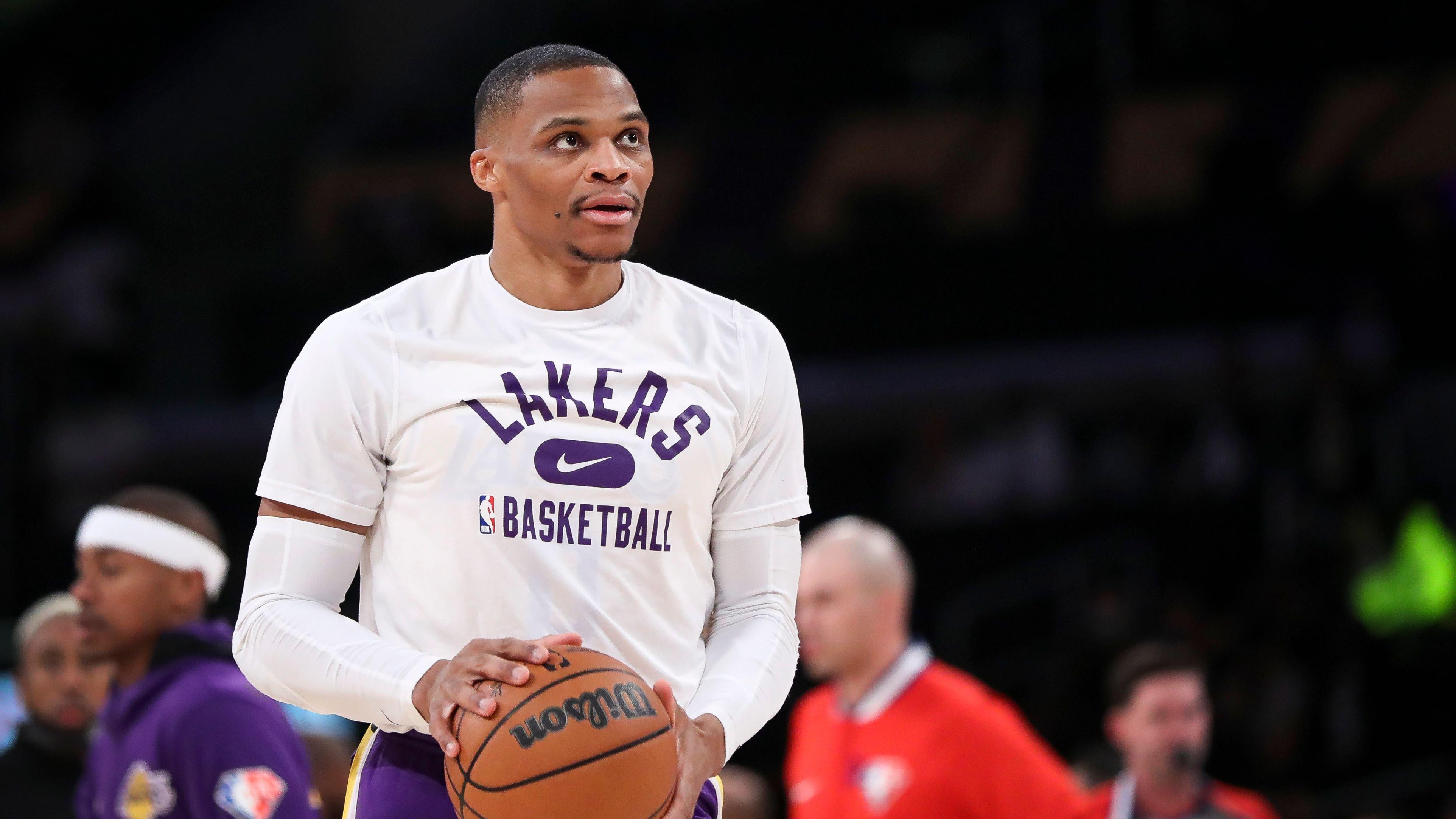 Sometimes, it seems like both teams win a trade. This time, it's been the opposite. The Wizards moved on from Montrezl Harrell and struggled to win games without Bradley Beal.
On the other hand, the Lakers have failed to make the most of Russell Westbrook, who's also struggled to adapt to the team's needs.
Notably, both of them might as well miss the playoffs, which is not a common sight after a blockbuster deal like this.