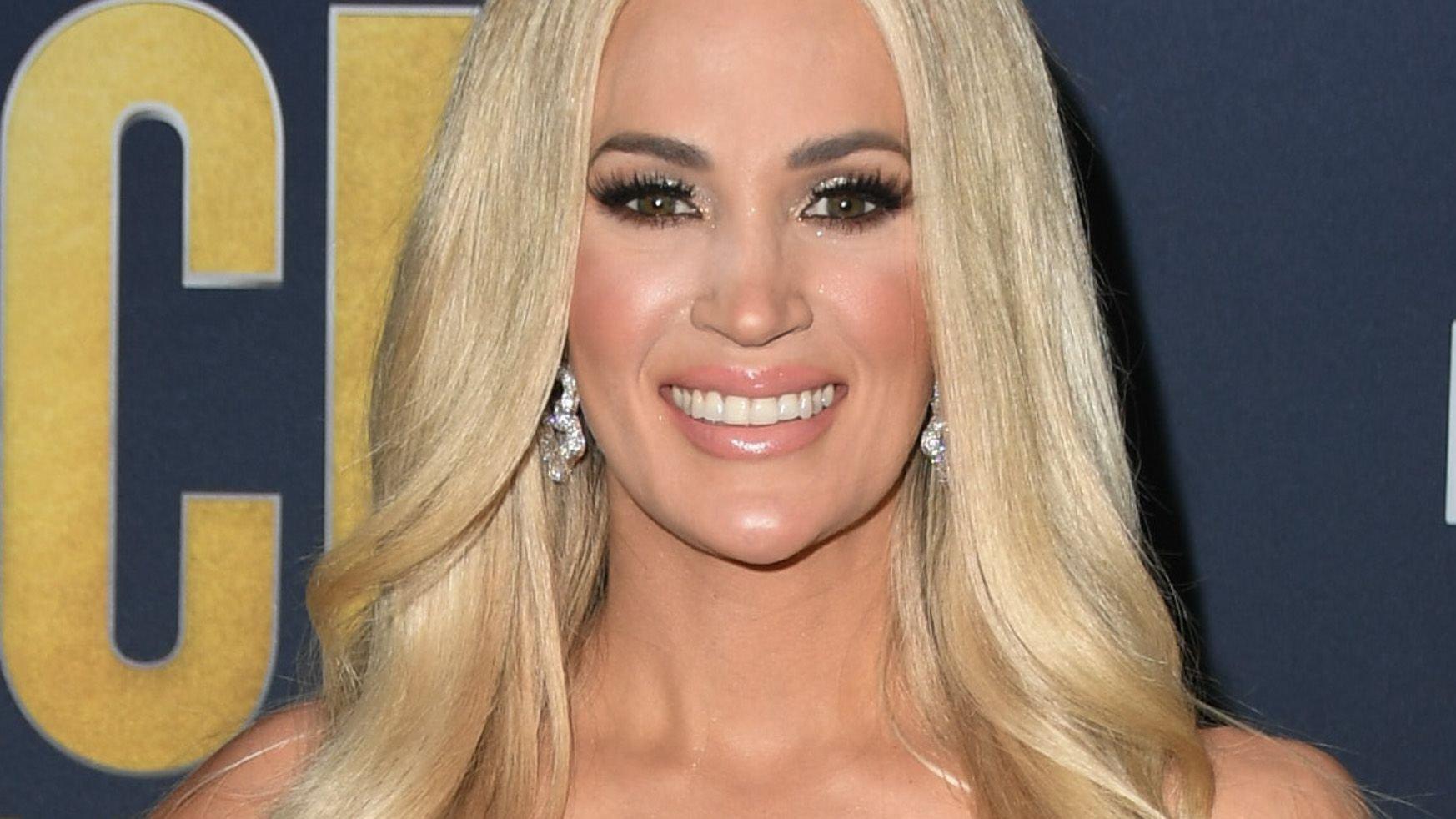 Carrie Underwood In Thigh-Skimming Minidress Wearing Dolce & Gabbana
Carrie Underwood stunned at this year's ACM Awards, and she wasn't wearing slouchy plaids. The country superstar rocked up to the annual music event in a leggy and thigh-skimming minidress, going sparkly and shouting out high-end label Dolce & Gabbana. Carrie, 38, attended the 2022 American Country Music awards held in Las Vegas, NV. Still, it was Italy all over the blonde as she showcased her famous figure in Kardashian-adored D&G. Check it out below.
Article continues below advertisement
Stuns In D&G Minidress
Scroll for photos. Underwood, who has made pandemic headlines galore for her Fit52 workout app and accompanying book, was flaunting the results of her sweat sessions and reminding fans that her legs are still the best in the game.
The "Cry Pretty" singer looked a picture as she wore a tiny and low-cut silver minidress - the glittery number came with criss-cross neck straps, a bustier-style finish, plus a small short length. Carrie also held a matching and boxy clutch purse, with her steely-strong and toned legs elongated via a pair of sparkly and high-heeled sandals.
See More Photos Below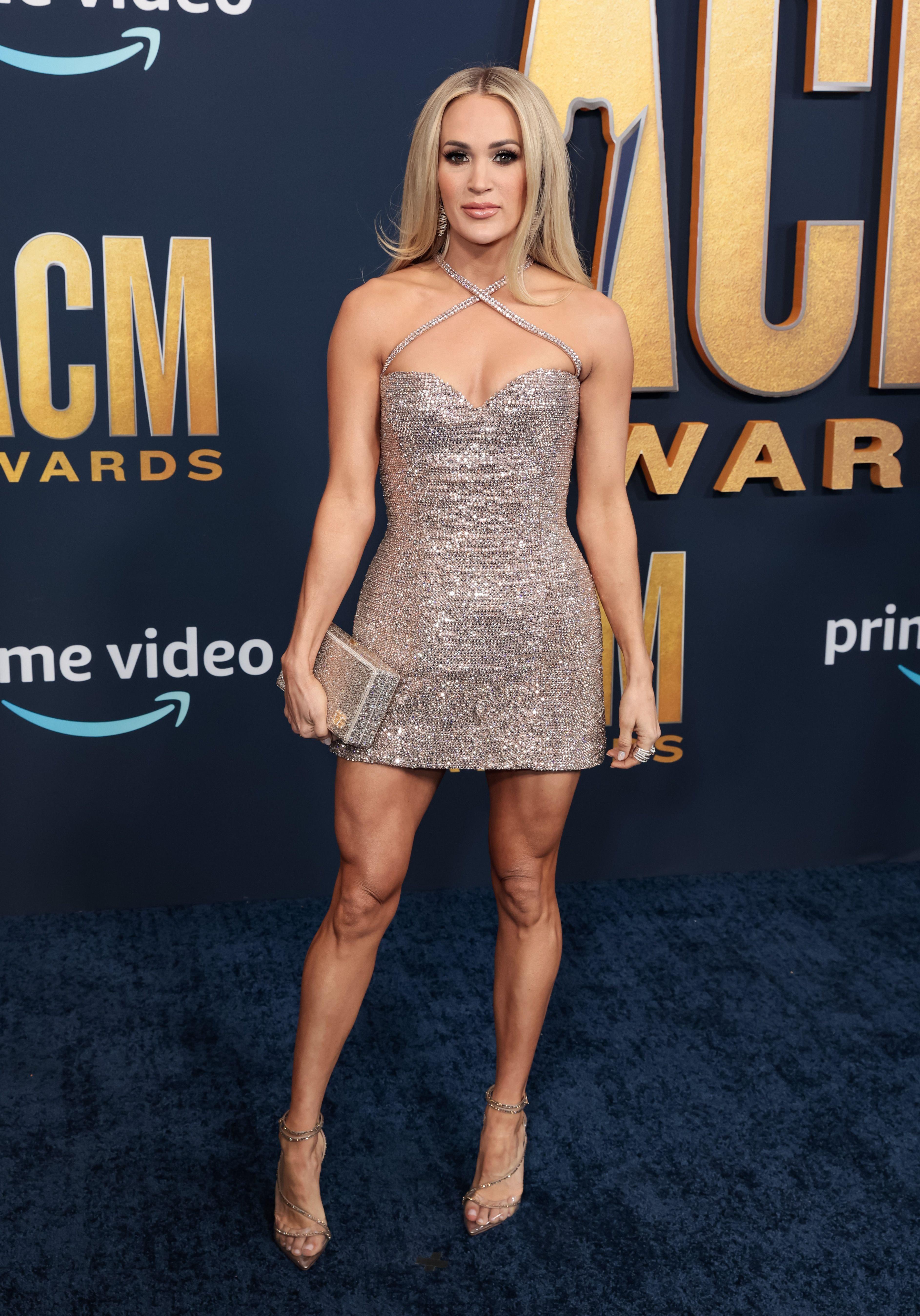 The mom of two, recently celebrating son Isaiah turning 7, stunned with her long hair all poker straight and down. Showing off two dresses from the star-studded night, Carrie took to Instagram, writing: "What an incredible night! Thanks fans, @jasonaldean and the @acmawards !!! Time to celebrate! #ACMawards@primevideo."
Meanwhile, D&G uploaded a snap of the "Before He Cheats" hitmaker, writing: "Carrie wore a custom dress completely covered in rose gold crystals and a #DGDolceBox. Styled by Emma Trask. 
Thomas wore a custom suit with western-inspired details over a black shirt. Styled by @courtneygeree. 
."
Article continues below advertisement
Revealing Style Icons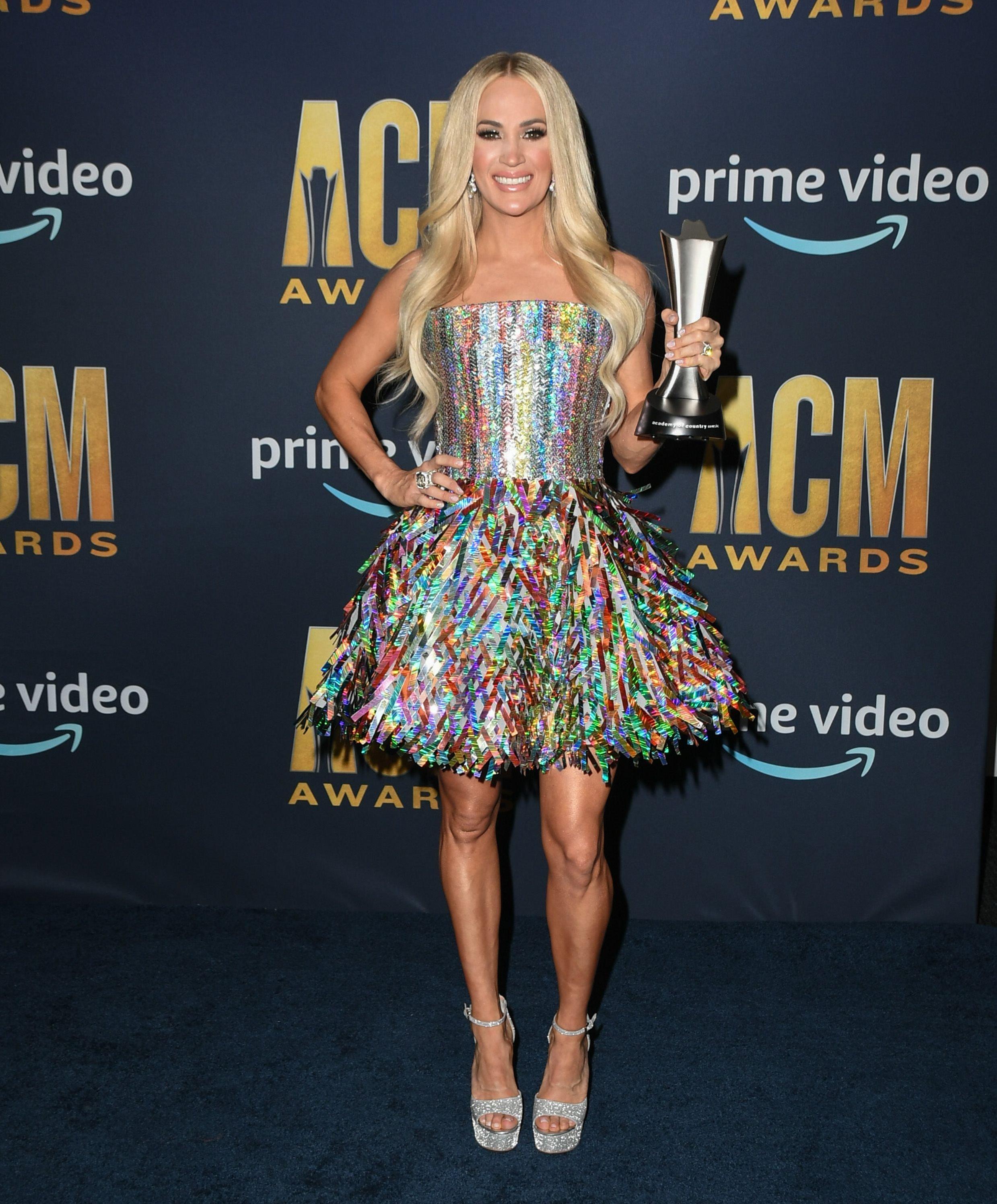 Carrie, often seen in her CALIA athleisurewear, has opened up on the glam side of being a celebrity, even listing others as her style icons. She told Taste of Country that actresses Reese Witherspoon and Charlize Theron are her idols. "They are beautiful, but in a natural way. They look like they take care of themselves but don't do anything too crazy. They always look and act classy," she said.
Fans Love The Look
Carrie was told her legs are the best in showbiz by her adoring fans, although many users taking to Instagram seemed to think that country singer Jason Aldean has gained weight. Carrie, meanwhile, has been opening up to Shape to reveal her life is basically all healthy eating and sweat sessions.