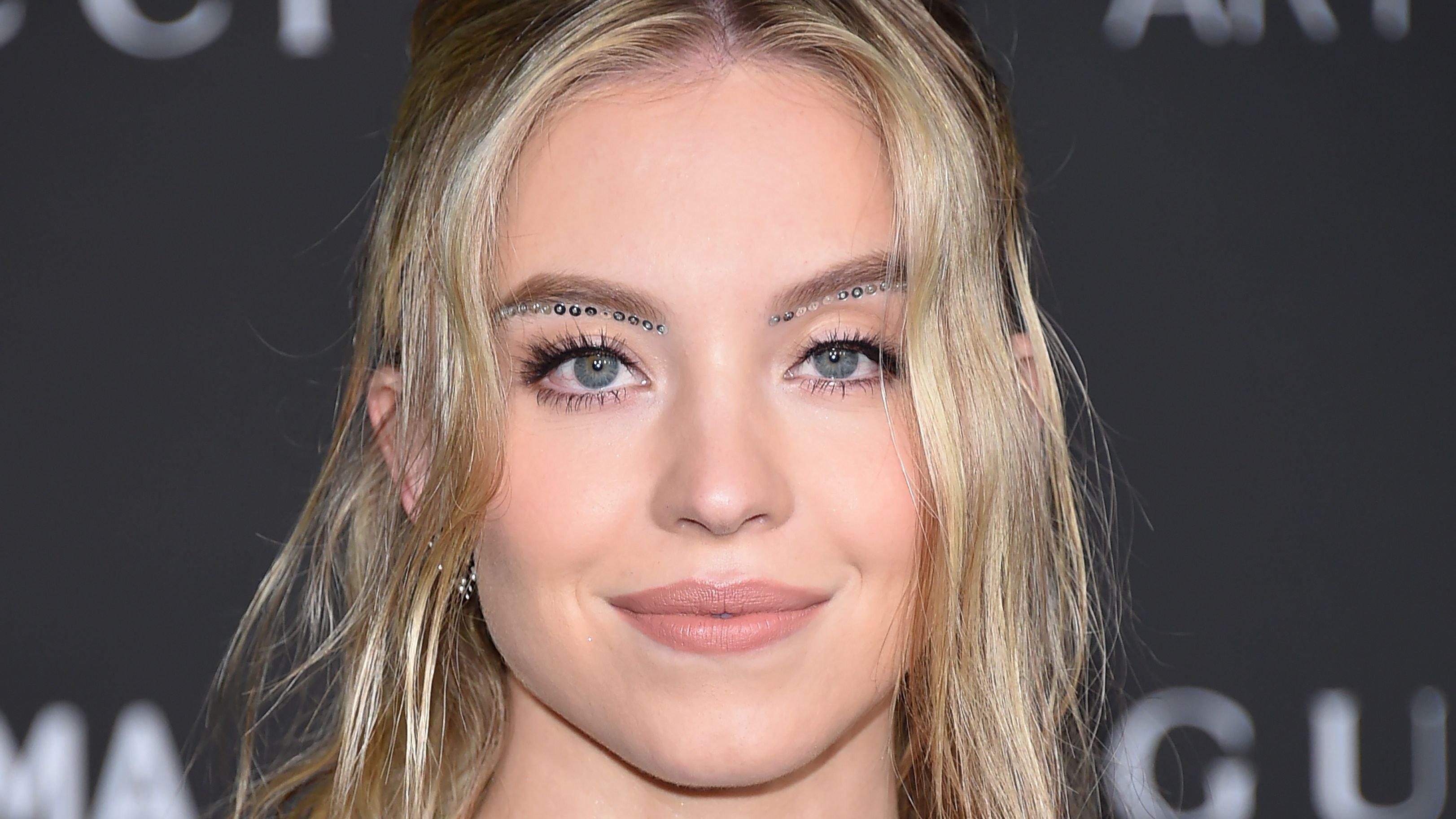 Sydney Sweeney Stuns As A Red-Head
Sweet Sydney Sweeney proved she could be sweeter as she debuts a new hair color. The 24-year-old Euphoriastar popular for playing Cassie Howard on the HBO hit TV series wowed the audience on the red carpet at the Spirit Awards. We expected to see her looking as beautiful as ever, but no one expected the White Lotus actress to show up in red hair, although it's a welcome change.
Article continues below advertisement
Sydney Walks The Blue Carpet In Miu Miu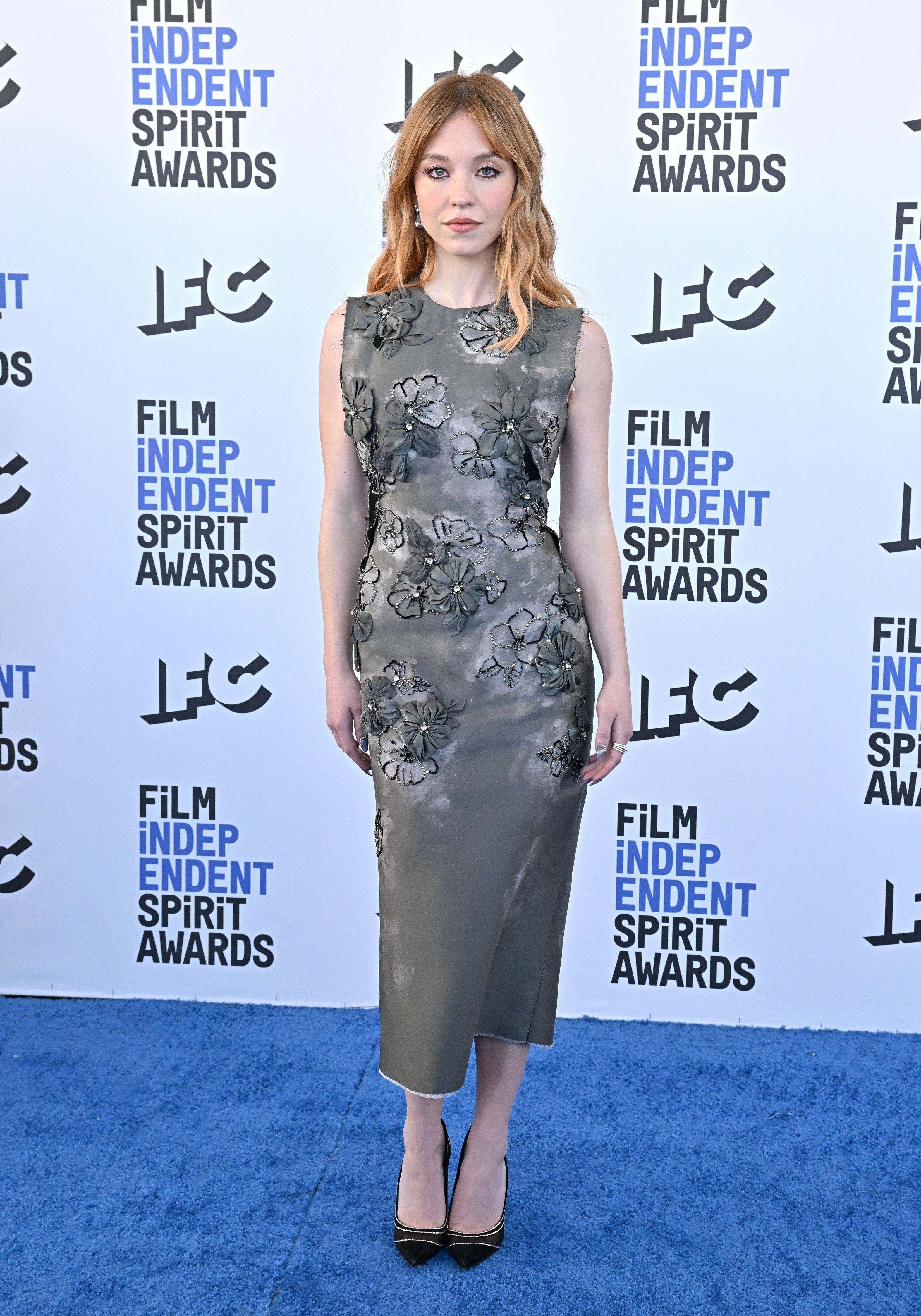 Sydney wore a grey Miu Miu midi dress with floral motifs embroidered all over. The dress didn't hug her curves, yet it hung gracefully on her collar and stunned enough to command attention. Sydney's red hair frames her face highlighting her shimmery silver eyeshadow and nude lipstick. She paired her dress with black pointed-toe black shoes and wore minimal jewelry except for a simple stud earring and chunky silver ring. The 24-year-old was noticeably missing the giant rock that caused a stir last week.
Paris Hilton, January Jones And More Approve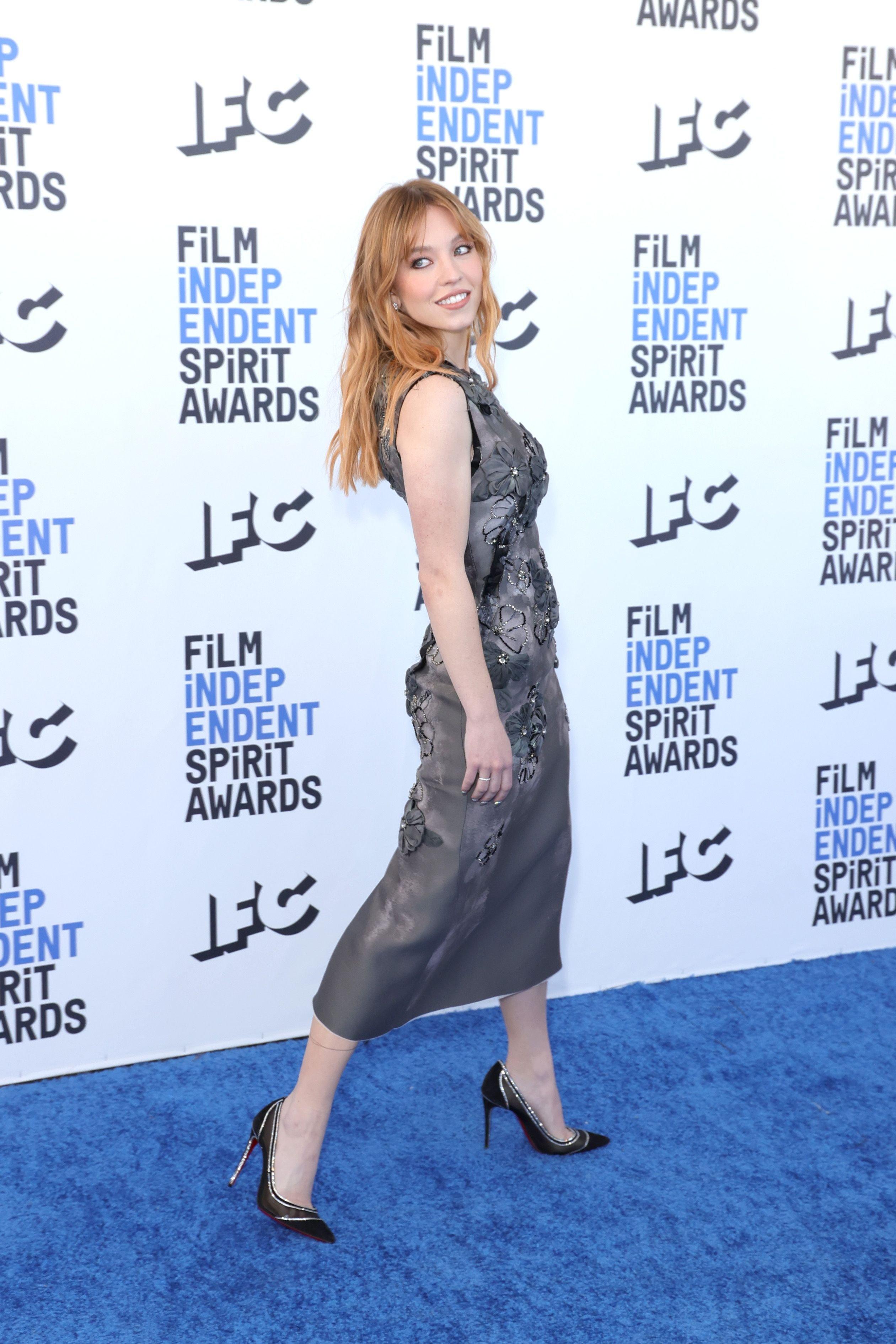 We weren't the only ones taken with Sydney's new look, as is evident in the 3.5 million-plus likes of 10 million-plus followers. Among the many heart taps was Mad Men alum January Jones, who loves a shaggy fringe cut like the next girl.
Some fans and friends, including Paris Hilton, and Euphoria co-star Maude Apatow who plays her on-screen sister, commended the new hair. Maude wrote, "I love it so much," while the official Prime Video site commented, "Strawberry is my favorite color."
Article continues below advertisement
Sydney Is Engaged!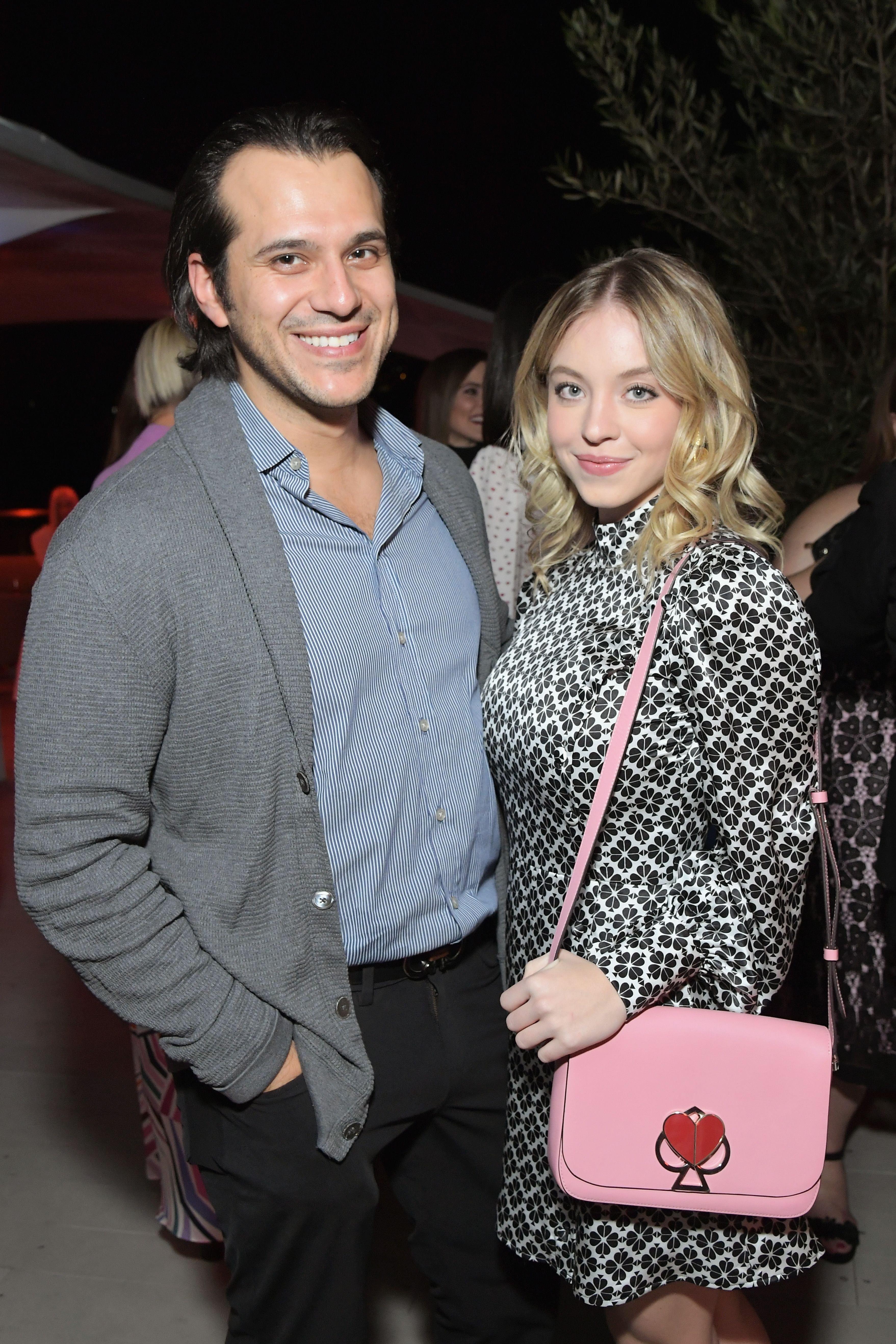 Multiple news outlets, including People Magazine, reported Sydney's engagement to her boyfriend Jonathan Davino, 38, after spotting her with a bold diamond ring on her left finger last month. There's no official confirmation from either couple, but the speculations keep flying even though they're very low-key with their relationship.
Jonathan and Sydney first sparked romance rumors in 2018 but didn't appear publicly together until 2020, and it doesn't bother the actress. She likes that her boyfriend isn't in entertainment because then, she can remain good ol' Sydney away from the cameras.
Sydney Is Penny Jo Poplin For National Anthem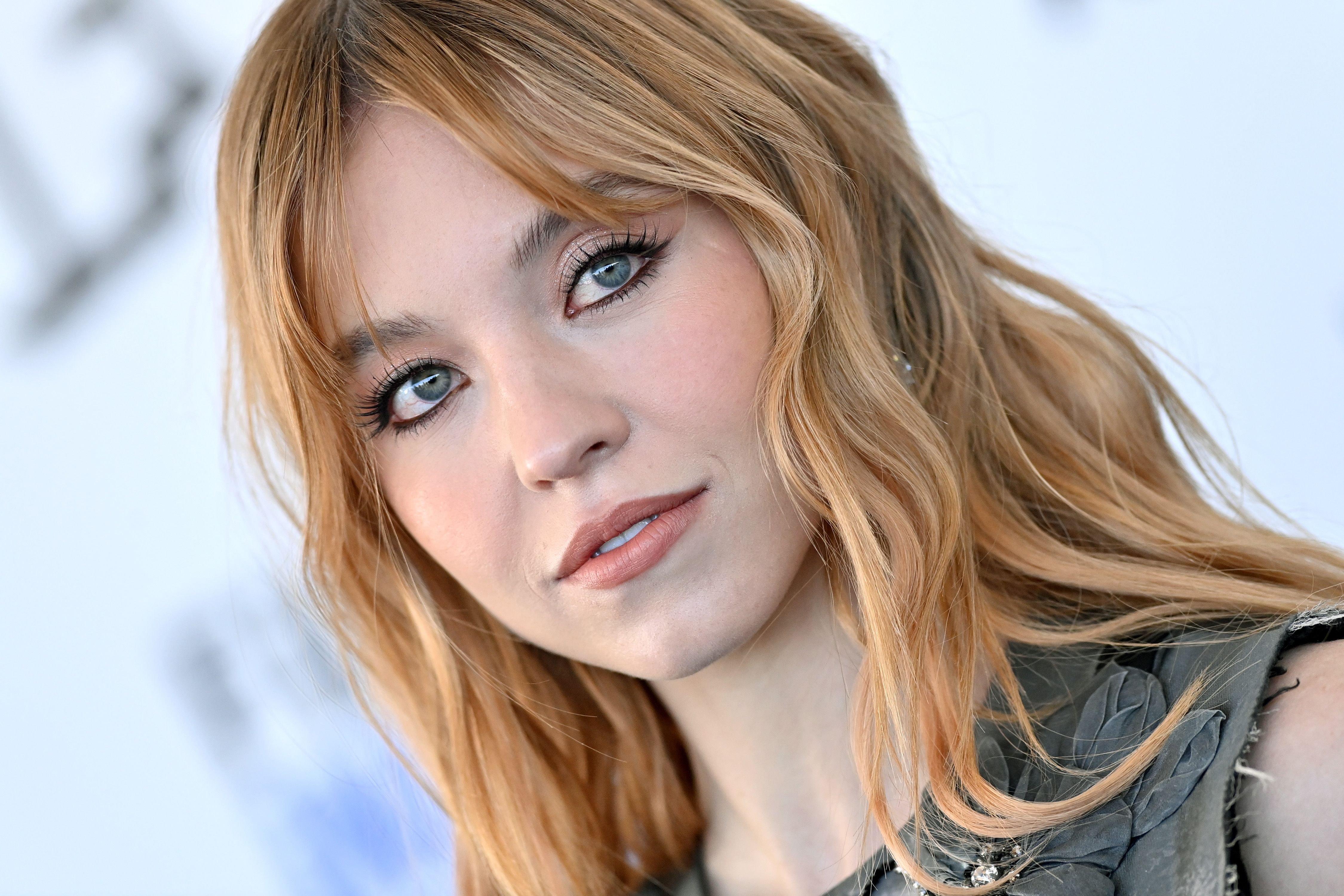 Sydney first showed off her new hair color via Instagram as she announced her newest character, Penny Jo Poplin, for National Anthem movie. The style is more muted than Sydney's "IT Girl" aesthetic we're familiar with from Euphoria and The White Lotus. The only other time the actress played a background character in a major film was when she portrayed a Manson girl in Once Upon A Time In Hollywood.