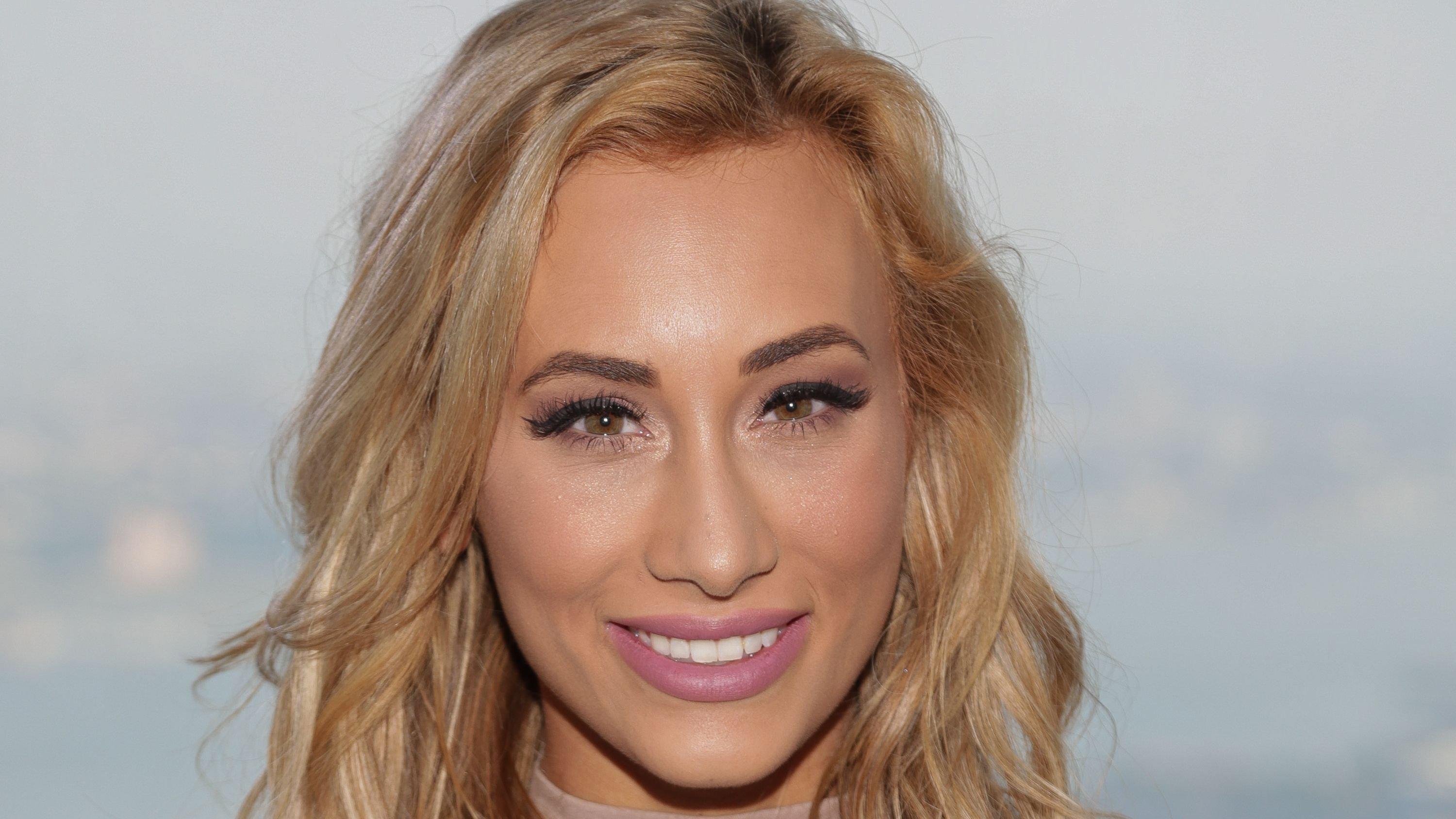 Carmella Is 'Ready To Get into Some Trouble'
Barbie had better watch out because there's a new hot girl in pink, and she's coming for trouble. WWE wrestler, Carmella, featured in a four-part YouTube series with her boyfriend ex-WWE athlete turned commentator Corey Graves, and they laid all their cards on the table. Some of Carmella's comments might not sit well with fans, but what's a new show without a little controversy to set the wheels in motion?
Keep reading to find out which Edge and Lita scene the couple might be open to recreating.
Article continues below advertisement
Coming For Trouble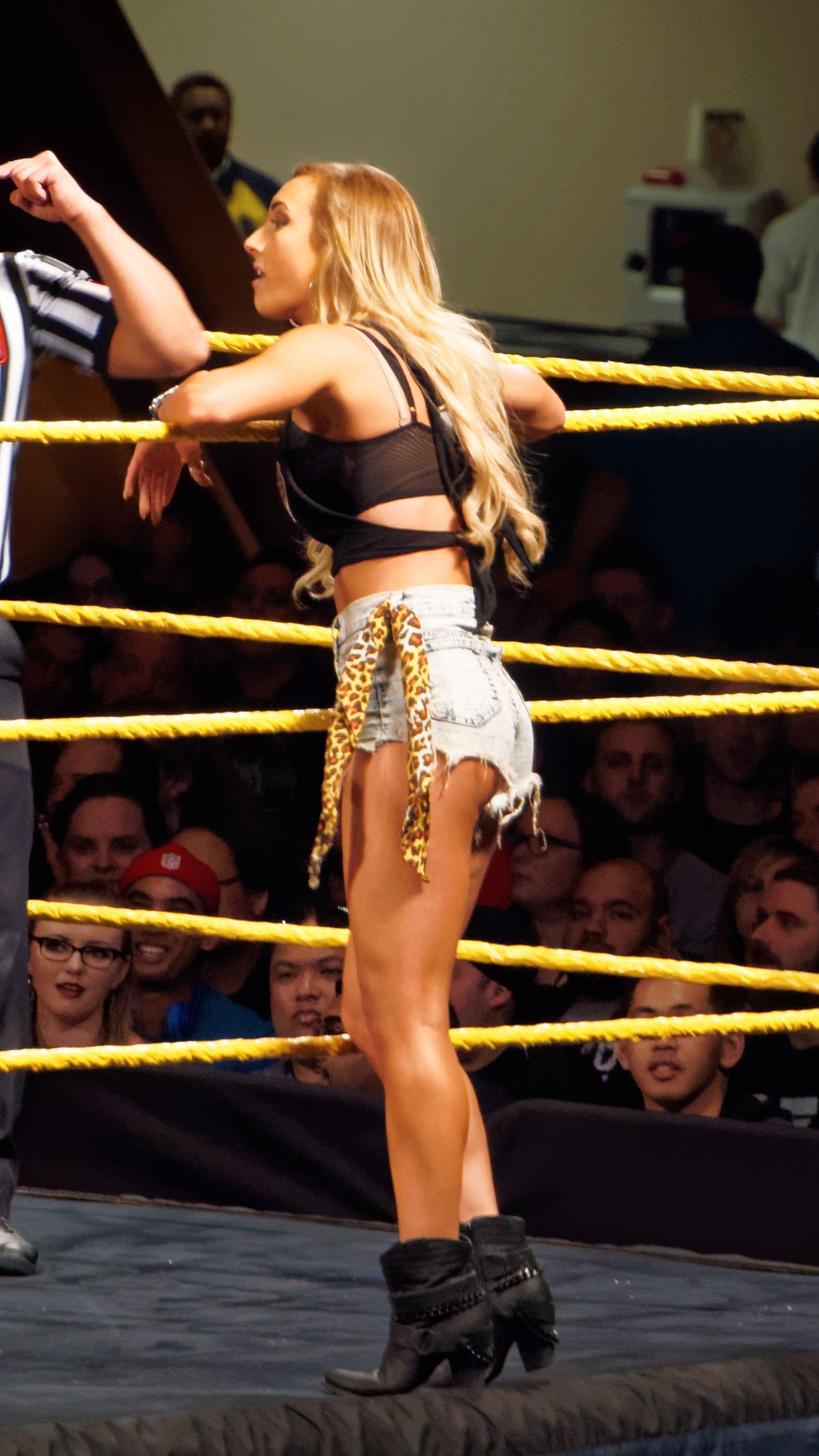 Carmella is ready for the new season of WWE Raw, and she wants all the smoke in this Barbie pink mini dress. The bodycon square-cut number hugs her toned physique, pushing up her bust and displaying her long legs for all to admire. The WWE wrestler pairs her outfit with pink transparent slippers showing off her white manicured toenails and minimal jewelry, including an iced C pendant chain.
She styled her blonde hair in a long body wave reaching past her bust and framing her sculpted face. When she captioned her picture, "Ready to get into some trouble," she was most likely talking about the comment she made while promoting her new show with her boo Corey Graves.
Cat's Out Of The Bag!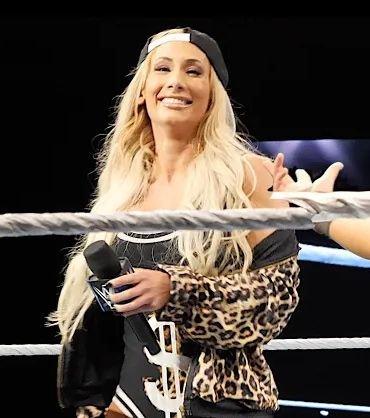 Corey and Carmella finally let the cat out of the bag and told their fans what they've been teasing for two months. The couple star in a new eponymous YouTube series on the WWE official channel. They're gunning for that power couple spot as they bare it all and show fans what lies beneath the act they put up on stage. On Mar. 3, the network uploaded the fourth and final episode of the Corey and Carmella series for its 86 million subscribers to watch.
Article continues below advertisement
Recreating Edge And Lita's Live Sex Celebration????
While promoting their new show, Carmella and her boo, ex Wrestlemania athlete Corey Graves revealed that they're down to recreate Edge and Lita's "Live Sex Celebration Scene." There would be no telling if it's a joke because the couple reminded the interviewer that their podcast Bare With Us already exposed them to the world.
Doubling Down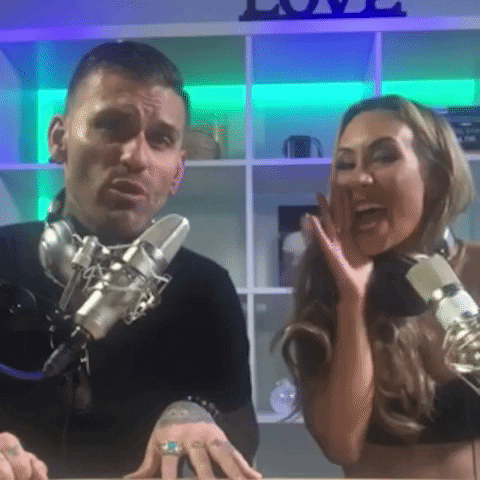 The trailer was a little spicy by design because we wanted to get people talking because we never really acknowledged our relationship on TV besides when I gush over Carmellawhen she comes to the ring, so we kind of had to come out of the gate strong, come out swinging.
-
According to Bleacher Report, Corey said he and Carmella felt it was time to record their relationship status straight since they never officially announced it before.