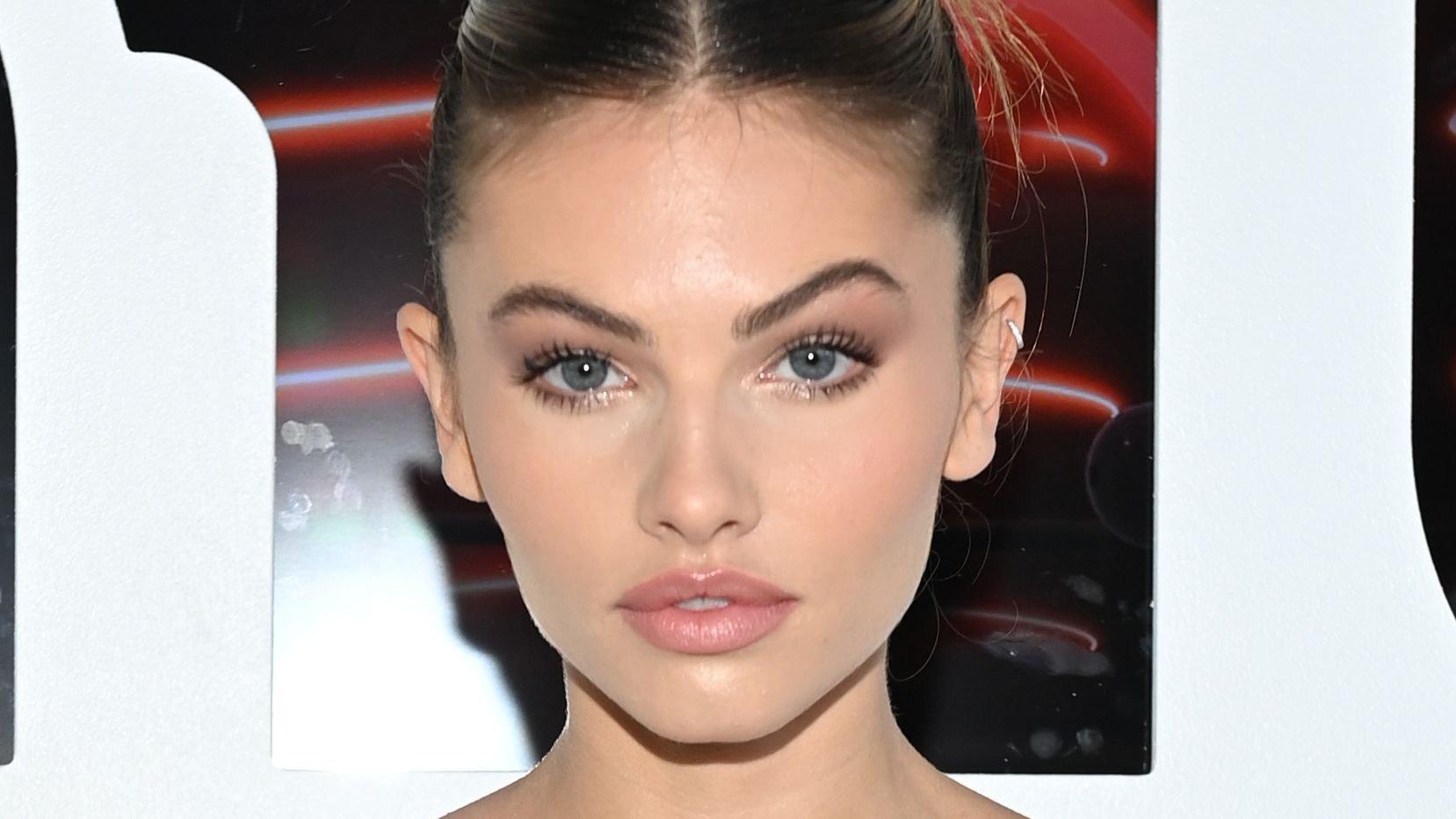 Thylane Blondeau Has Staring Contest With Dog
Thylane Blondeau certainly has the type of dreamy blue eyes you can get lost in, and they were too much for her dog to resist. Engaging in a hilarious staring contest with the adorable Pomeranian, whose name is 21, the "World's Most Beautiful Girl" took to Instagram to announce to her 5 million followers that it was the pooch who emerged victorious from the challenge.
Article continues below advertisement
Locking Eyes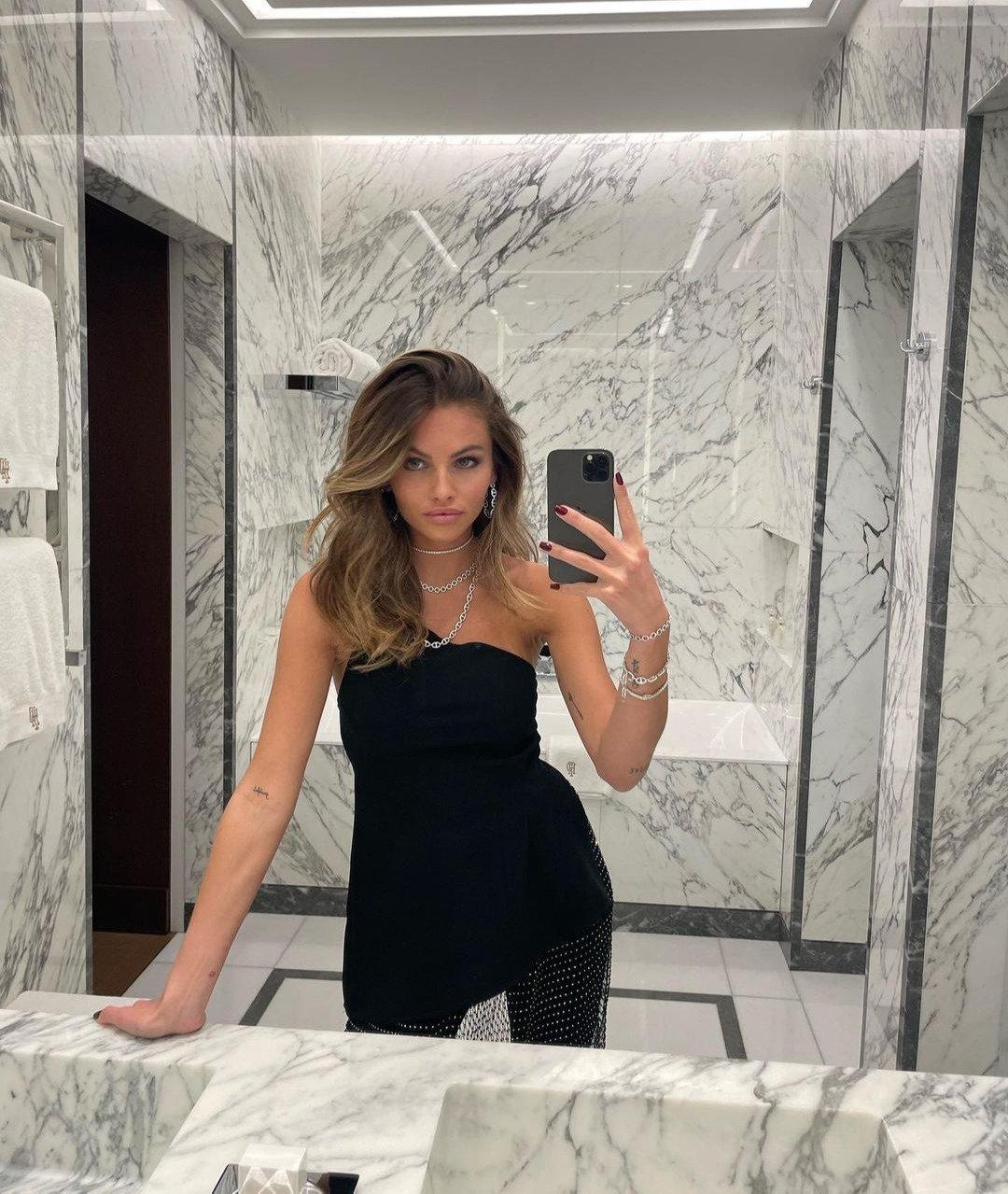 The 20-year-old French model shared the cutest photo of her and her dog gazing into each other's eyes, and fans went crazy over the pic. Snapped up close, the duo almost touched noses, with Blondeau pursing her lips as she rested her chin on the palm of her hand. Both parties were deep in concentration, but it seems the Pomeranian outskilled his famous mom, with the Aix-en-Provence native confessing in the caption: "21 won."
Casual Home Vibe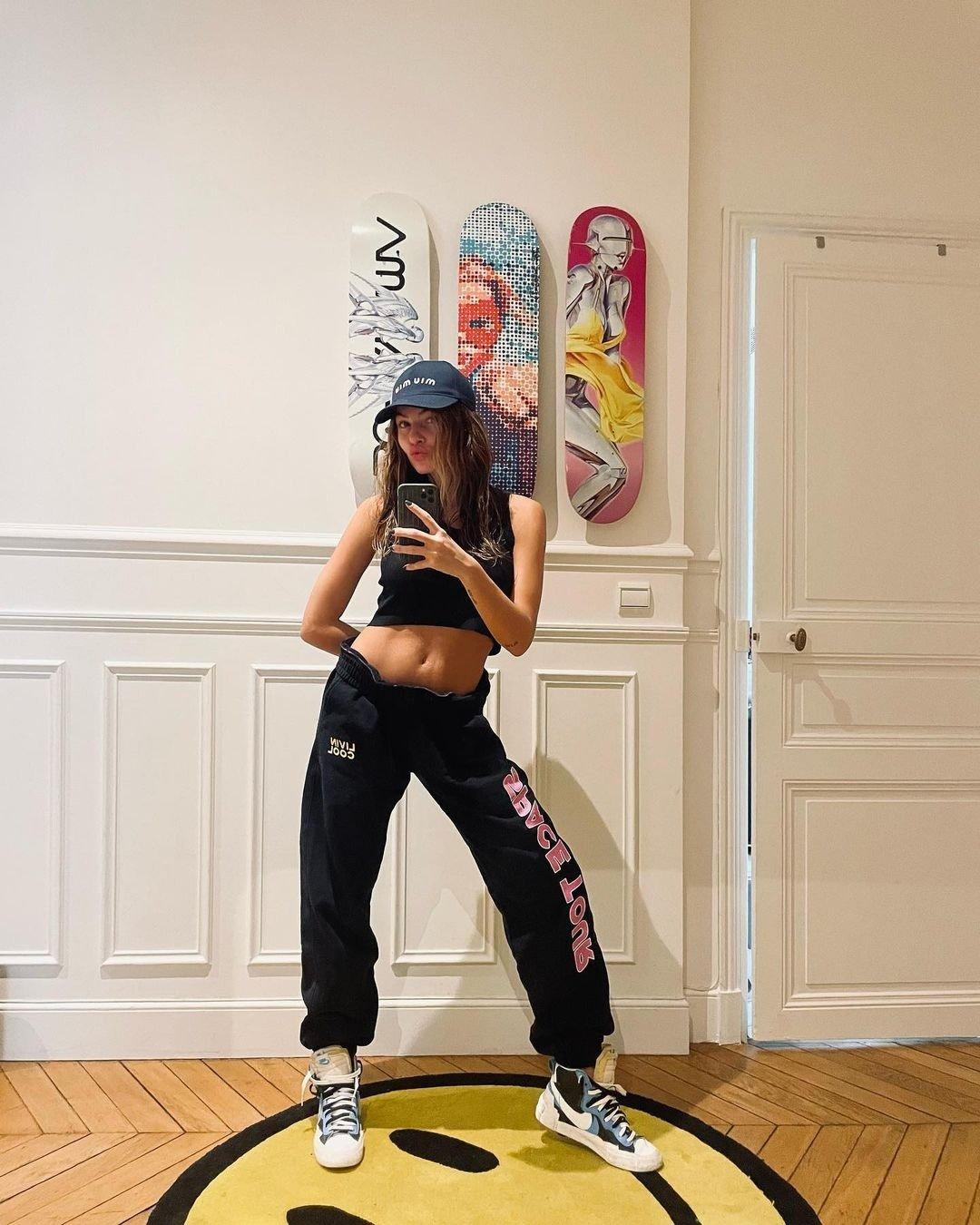 The close-up profile left fans guessing about Blondeau's outfit, but it seems the two-time crowned "World's Most Beautiful Girl" likes to keep it casual while at home. In the picture, she could be seen rocking a blue Miu Miu baseball cap with the brand's name written in white across the front. She also wore a gold wrap bracelet and sported a fresh-faced look, going makeup-free with messy waves cascading from underneath the cap.
The photo appeared to be taken inside her chic Paris apartment and showed a glimpse of the arched living room wall, with the backdrop offering a peek at her decorative shelves. She and the pup were cozying it up on a fuzzy white couch, with the high ceiling visible in the background.
21, who has his own Instagram page, attracted hoards of admirers in the comments and was lavished with love by Blondeau's fans. "Adorable," said one person, while another user gushed: "Aww I love your dog."
Article continues below advertisement
Miu Miu Gal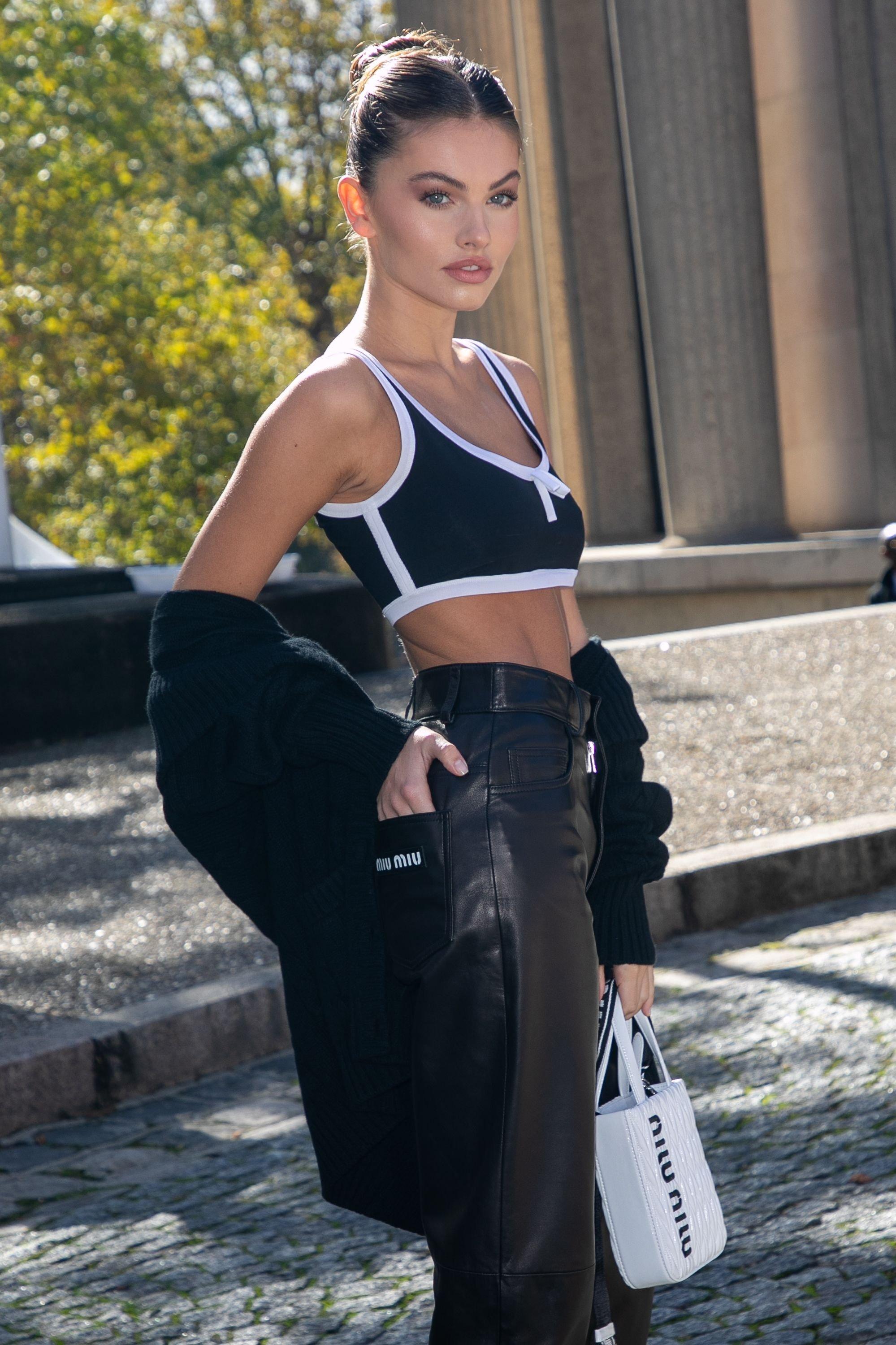 Blondeau recently turned heads with another sporty Miu Miu look, repping the Italian brand at Paris Fashion Week. Rocking a sports bra and loose leather pants at the Miu Miu Womenswear Spring/Summer 2022 show, she went monochrome in all-black with white accents and flaunted her tight abs.
Sporting a knitted cardigan that she coquettishly let slide down to her elbows, she paired the ensemble with elegant strappy heels, bringing her A-game in the accessories department with a Miu Miu handbag that matched the white trim on her crop top.
Match Made In Heaven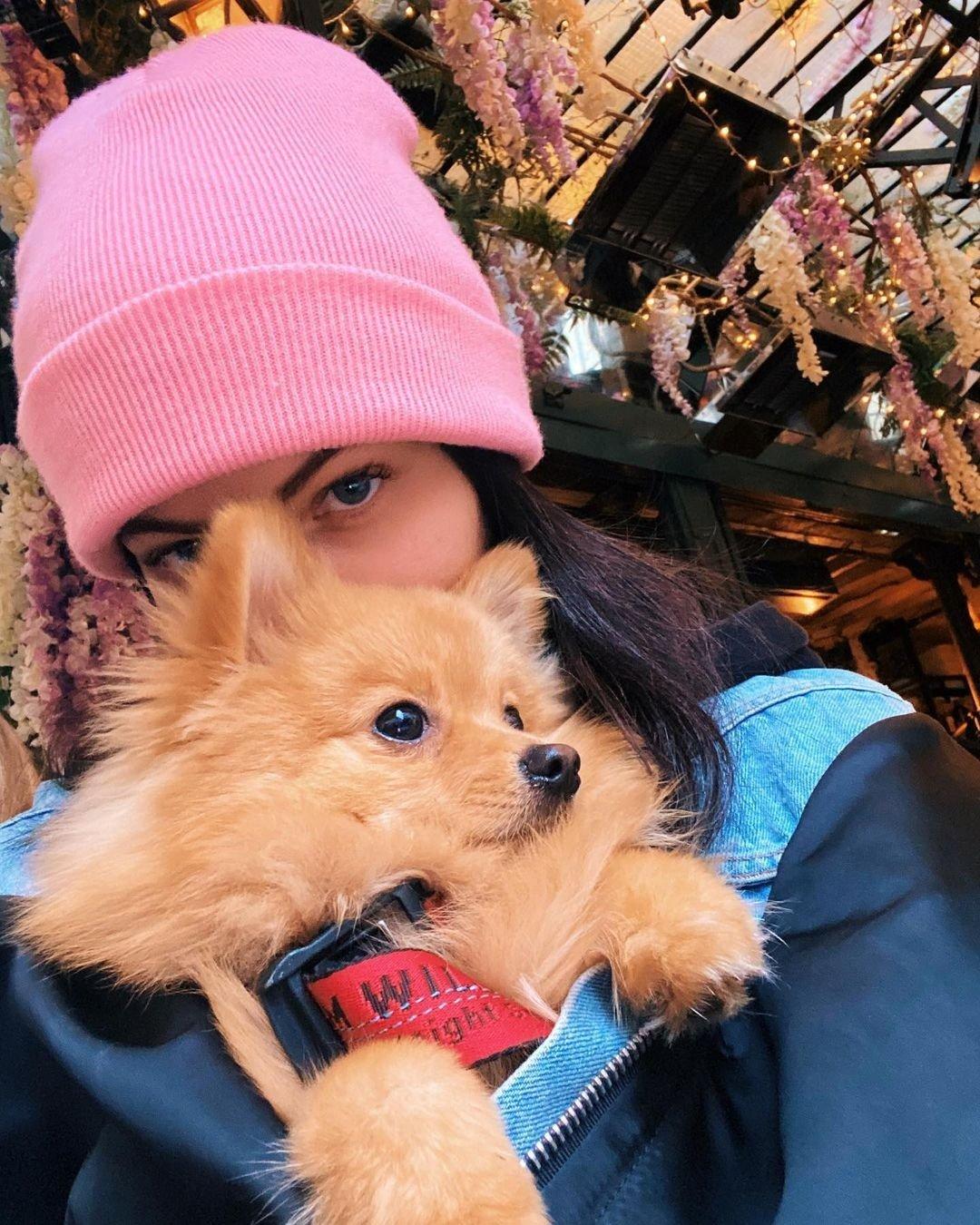 A permanent fixture on the model's timeline, 21 steals the show whenever Blondeau posts him on Instagram. The French beauty first introduced the pup to her fans in January 2020 in an adorable close-up of herself with her "kid," and has been sharing updates of their blissful times together ever since.
The model even set up a photoshoot with the Pomeranian in a studio covered with mirrors, giving 21 his time in the spotlight. Scroll through the embed below to see it!
It seems the lovable pup never leaves her side, with the pair taking the cutes snaps while naping...
...or having breakfast in bed.
Blondeau also posed with 21 while giving fans a tour of her apartment.
They truly are a match made in heaven.