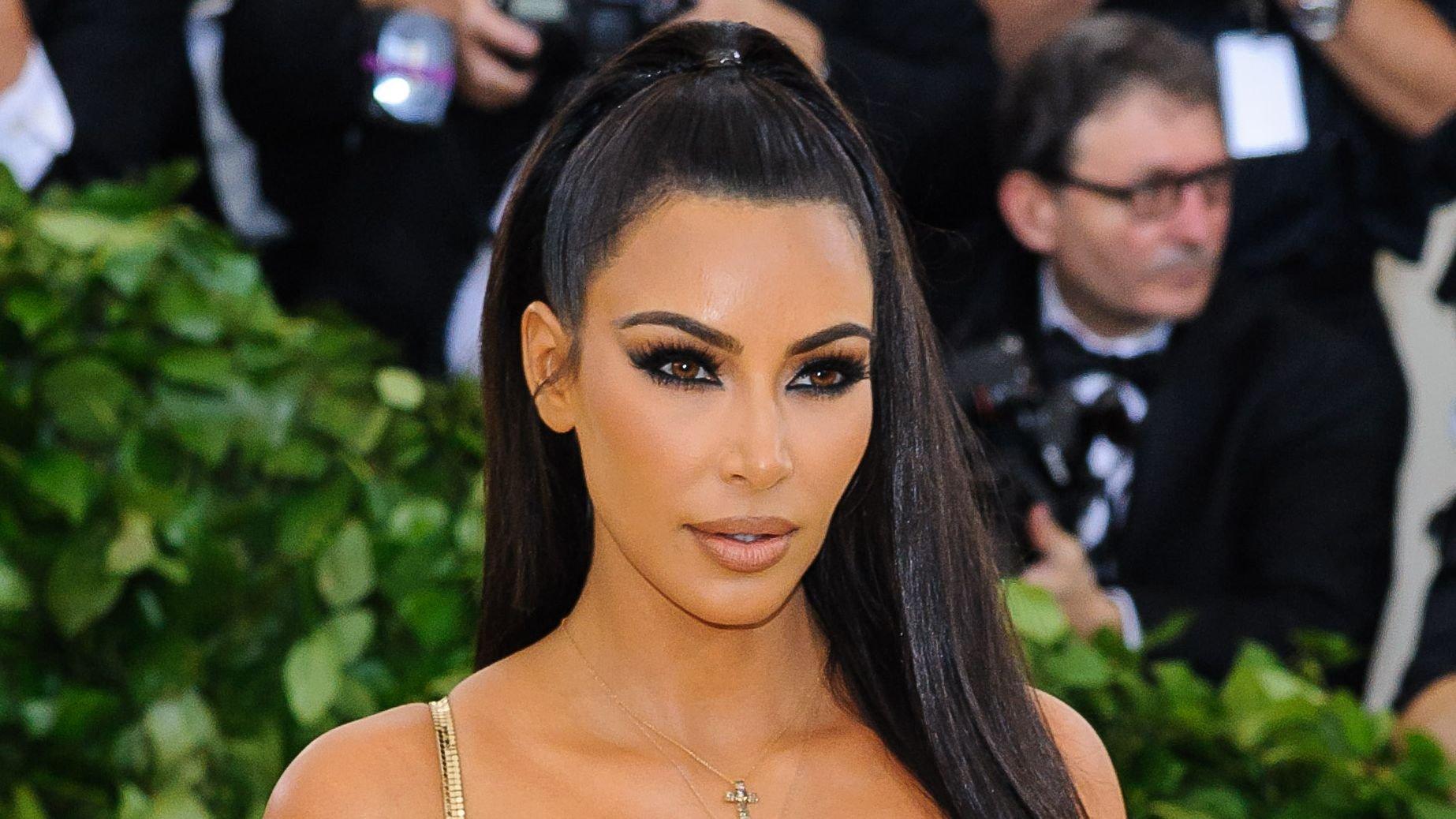 Kim Kardashian, Emma Mackey, And More Attend Prada's FW22 Fashion Show
Kim Kardashian joined the array of stars at the Prada Fall/Winter 2022 ready-to-wear runway show at the Milan Fashion Week. The 41-year-old business mogul, influencer, and reality TV star stunned in a leather three-piece outfit consisting of an olive green shirt-jacket with gloves, pants, and a long grey overcoat. She wore her signature nude makeup and futuristic silver-framed sunglasses while tying her black hair back in a neat low bun. Kim's remix of the Prada Menswear remains the talk of the night even days after.
Article continues below advertisement
Fall/Winter Collection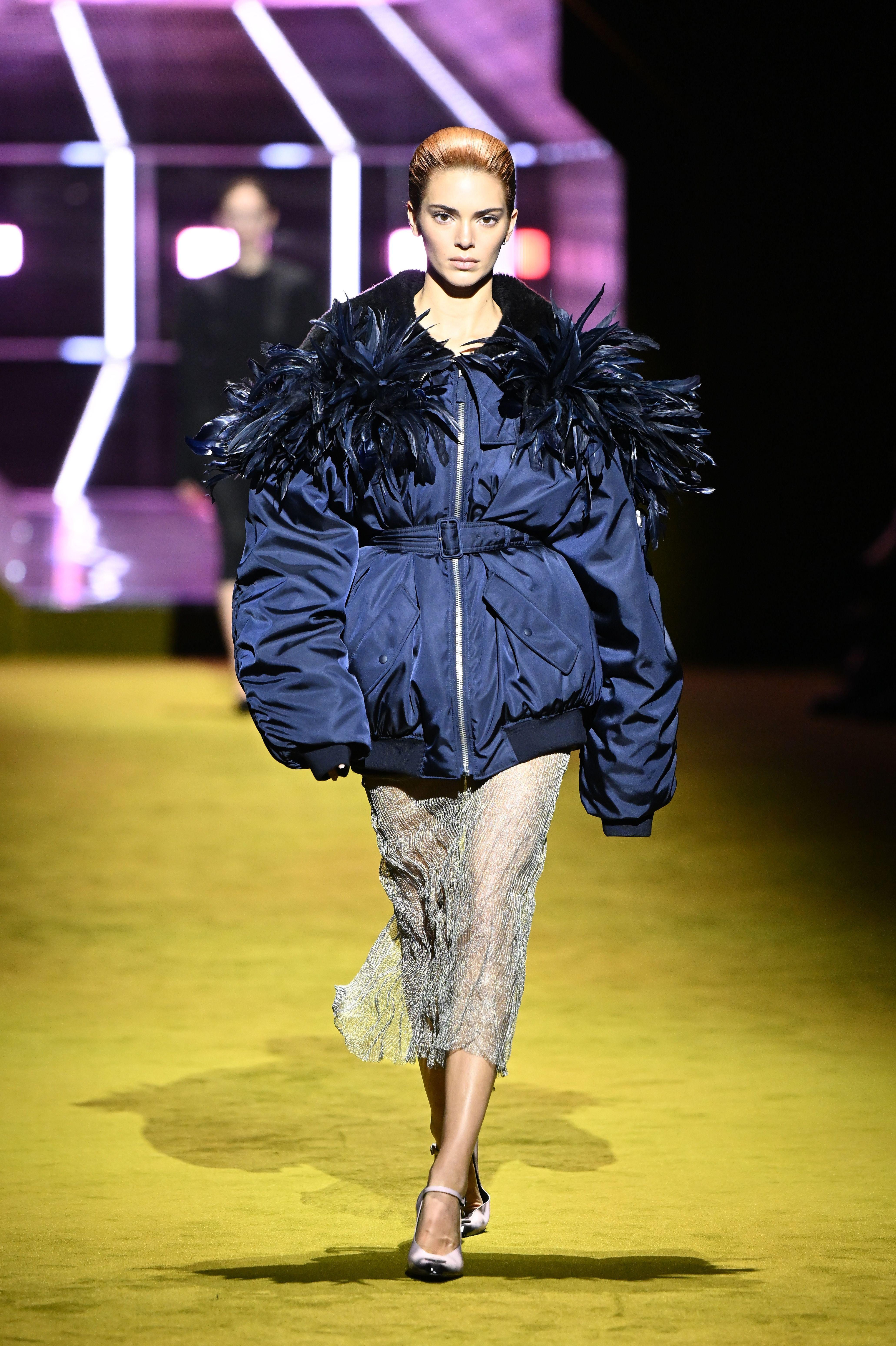 Supermodel Kendall Jenner was almost unrecognizable in her short, pulled-back red hairstyle - a drastic deviation from her typical long black long curls. She walked the runway in an oversized puffer jacket with exaggerated feathered epaulets, a sheer midi skirt, and duo-colored pumps.
Kendall's dramatic coat is one of many embellished designs and sheer vest-style dresses. Kaia Gerber and Hunter Schafer led models wearing white vests and two-toned mesh midi skirts with sheer lower hemlines. All the ladies wore similar short sleeked back hairstyles like Kendall and Hunter closed the show.
Article continues below advertisement
Reliving History With Prada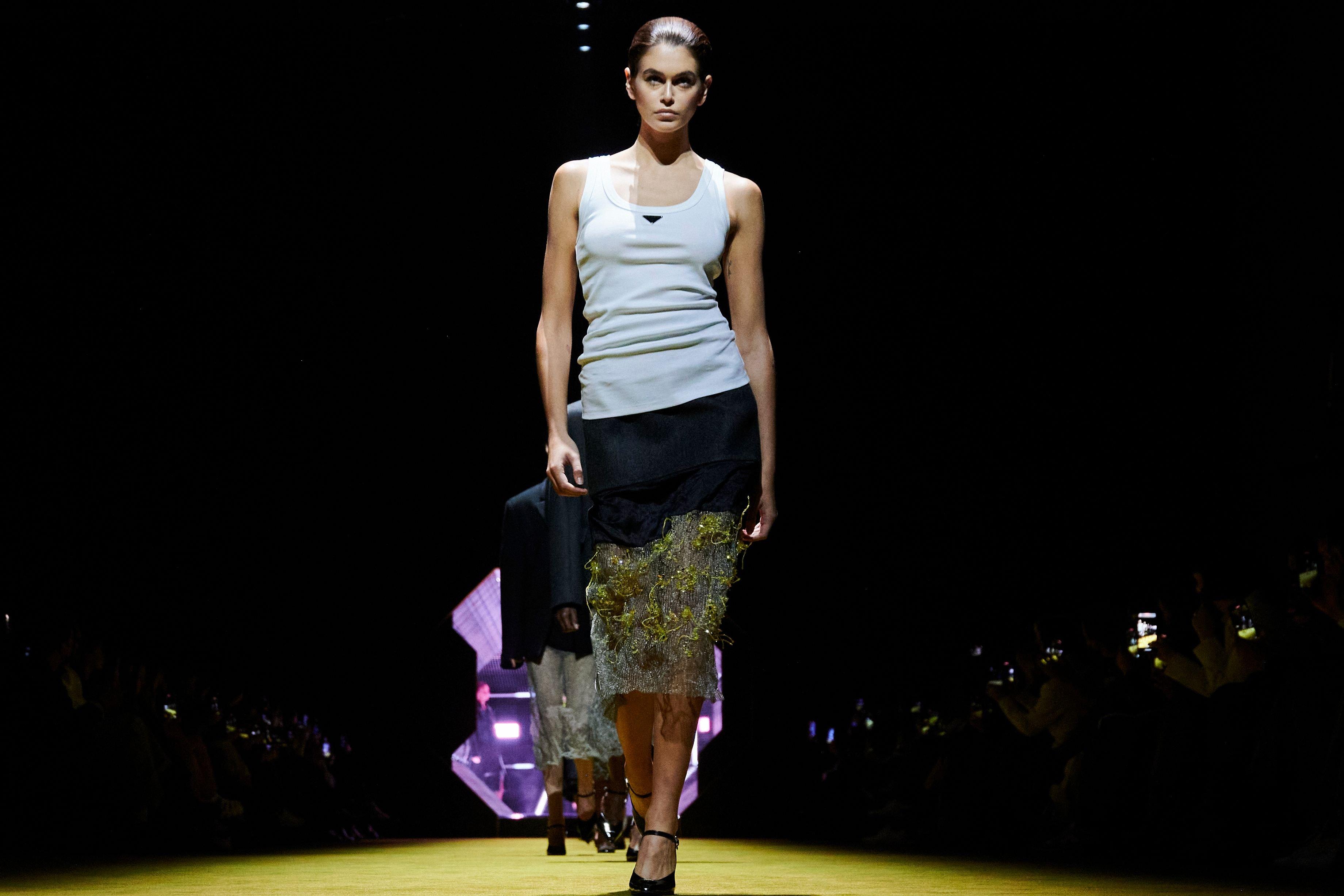 You want to live again, to be inspired. And to learn from the lives of people. Our great post-pandemic reawakening has been foreshortened by Russia's invasion of Ukraine and incipient war, but her point remains: dress like you mean it,
-
The designer Raf Simons said,
Valuing history includes us valuing Prada's history - I think of revolutionary moments in Prada's history, and we echo them here. There are never direct recreations, but there is a reflection of something you know, a language of Prada.
-
It appears this year's theme across the board is tapping into legendary collections for inspiration because Prada isn't the only fashion house that adopted that approach for its Fall/Winter 2022 collection.
Special Tributes To The Models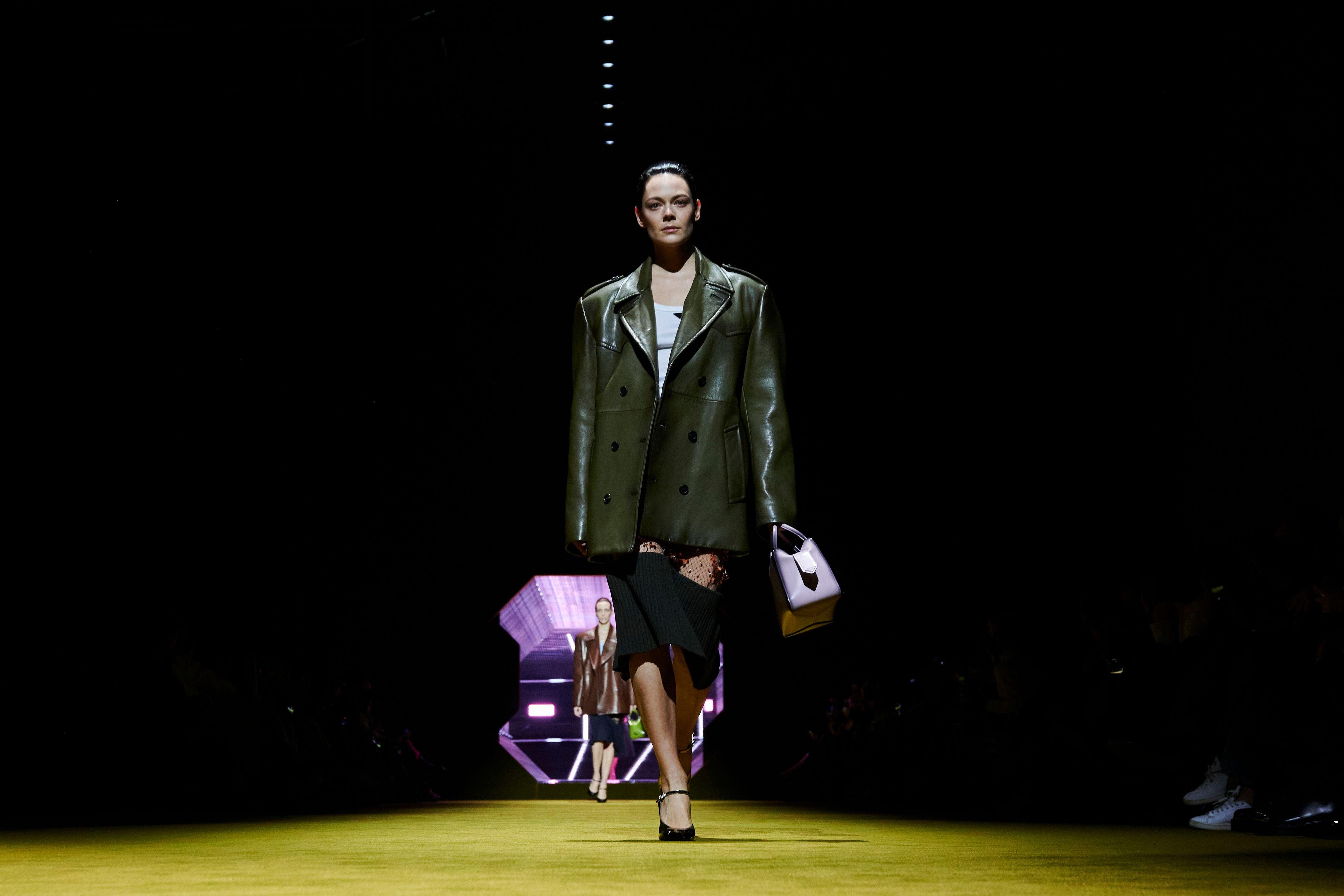 Prada's Instagram campaign is one of the sweetest of the season as the fashion house celebrated its Supermodels with special tributes accompanying videos from their childhood.
A salute to the profession of modeling. A history of women.
-
Prada's Take On FW 22 Outfits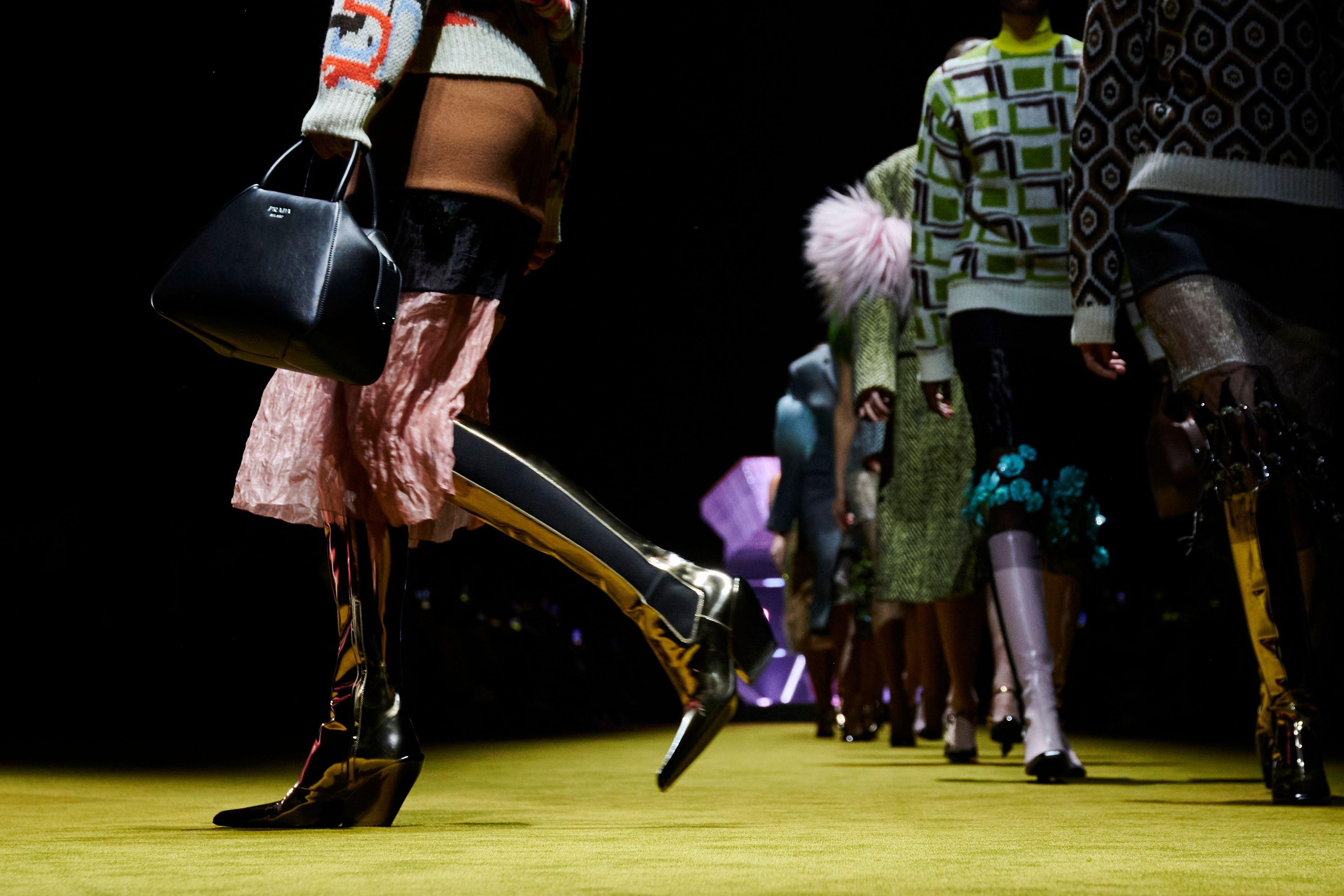 Prada described its FW22 womenswear clothes as, "an inversion and challenge of materials, of embroideries, and of garments," and the bags as juxtapositions of patterns.
Juxtapositions are made both between garments, and within their construction, combining materialisations and decoration.
-