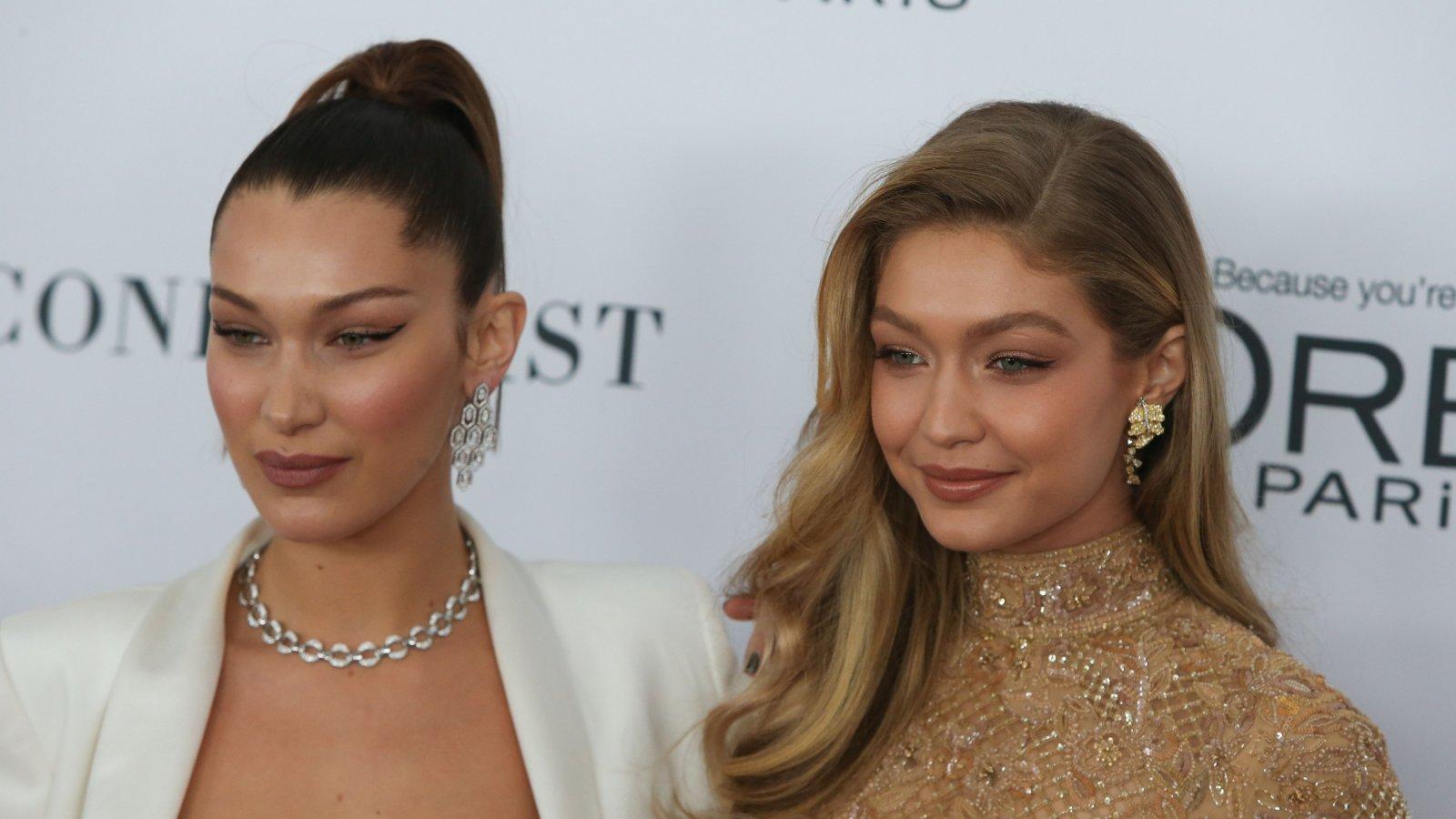 Gigi And Bella Hadid Bare It All In Versace Campaign
Gigi and Bella Hadid continue their campaign for Versace's SS22 collection, and this time, the sisters pay homage to the Biblical first woman on earth, Eve. They strip to their birthday suits wearing nothing but Versace tote purses and jewelry with full heads of hair. Interestingly, the sisters hold a proverbial [red] apple as a yellow snake (non-poisonous, we hope) slithers around Bella's left leg. In this symbolic ad campaign, Chief Creative Director Donatella Versace calls them her Goddesses as they bare it all.
Article continues below advertisement
Tribute To Versace '95 Collection
If the photoshoot looked familiar, then you're very in tune with your fashion history as the sisters actually paid homage to another iconic Versace ad. Back in 1995, Hollywood tough guy Sylvester Stallone and supermodel Claudia Schiffer did a similar concept for Versace's collection. The pair posed nude, wearing only Versace prints to cover their privates as Schiffer raised a bitten red apple.
Article continues below advertisement
Ongoing SS22 Campaign
Donatella crowns her campaign days with the Hadid sisters the best ever as she shares B-T-S shots from the sessions. The girls model different pieces from the spring collection, including colorful mini tote purses and latex dresses. Bella especially wears black suits with cutouts and fancy safety pins, while Gigi opts for the fully covered bodycon midi dress. Donatella also previews her latex pants and matching boots as the trio comes together for an epic shoot.
More BTS Shoots
"How are you enjoying the pics from my campaign???? Here are some more behind the scenes with my GORGEOUS @bellahadid and @gigihadid."
As fans enjoy the sneak peeks into the creative process, Donatella continues showering the girls with praise for their work as Versace women. Gigi poses with a crossbody Versace purse featuring the famous Medusa head and a thick gold link chain, and we see more vintage Versace prints as the girls lounge around in their casual wear.
Gigi wore a yellow sweat vest with Versace silk print-lined denim pants, while Bella wore an oversized Blue Versace print sweater, silk print-line denim shorts, and white/gold Versace printed slippers. We see her hug Donatella wearing a Versace silk print-line windbreaker, all from the SS22 collection.
The Importance Of Family
"Family is so important to me, which is why I wanted these images to focus on sisterhood. I love this campaign so much that I couldn't help but join my Versace queens," Donatella wrote on her Instagram explaining why she chose the Hadid sisters for this campaign.