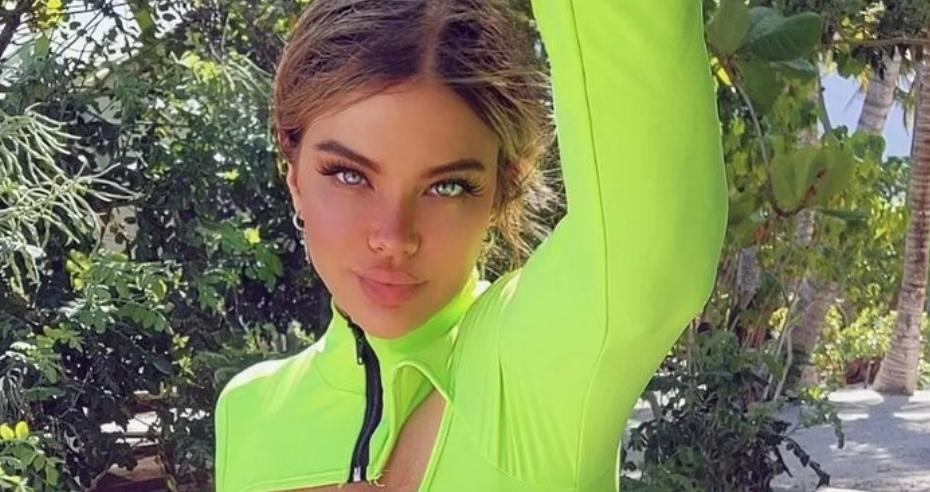 Dana Hamm Shares More Spicy Bikini Pics from Her Tahitian Vacation
Dana Hamm is currently on a trip to Tahiti and has been blessing our Instagram feeds with plenty of bikini snaps this cold winter. And the fitness model hasn't let us down this week, sharing stunning photos of herself wearing a bikini while out on a hike.
Article continues below advertisement
"Are you drawn to the mountains or the beach," Dana asked her fans in a caption alongside the images. "I really love both these days. It's a tough call, but it's magical when they both exist in the same terrain."
While Dana may come to regret her hiking outfit when she has to deal with all the bug bites, her fans certainly seem supportive of the choice.
"The beautiful you and the majestic scenery are so wonderful," one fan wrote.
While another added: "Great view! Them mountains look nice too."
Article continues below advertisement
Those aren't the only pics that Dana Hamm has shared of her latest vacation
Over the weekend, the "down-to-earth southern girl" took to Instagram to share even more stunning selfies from her vacation in Tahiti. This time, in a neon green diving outfit with straps in a few key areas. While Dana admits that this outfit was more about fashion than function, her fans still loved the look.
"It was a windy day, but I decided to go for a dive anyway," Dana wrote. "I wasn't disappointed. I saw tons of tropical fish and some stingrays as well as some fairly healthy coral. And no I didn't dive in this outfit, lol, but it has a scuba vibe."
"Every day you look more beautiful," one of Dana's followers wrote.
Article continues below advertisement
While another added: "You're so pretty it's hard to believe you're real."
In another post, the fitness model wrote: "Burn baby burn! Am I getting red yet? My stomach, forehead, and nose wait and chest are rather pink."
How much does Dana Hamm make on OnlyFans?
As well as her Instagram, Dana also has an OnlyFans account with an estimated 8,200 subscribers paying just shy of $24.95 a month for access. While not all of those subscribers have paid — evidenced by the fact that the model is currently offering a free trial to a limited number of users — she's still likely making at least $200,000 a month from the endeavor. Unless Dana chooses to share figures for unlockable messages and the like, it will be difficult to work out a final figure.