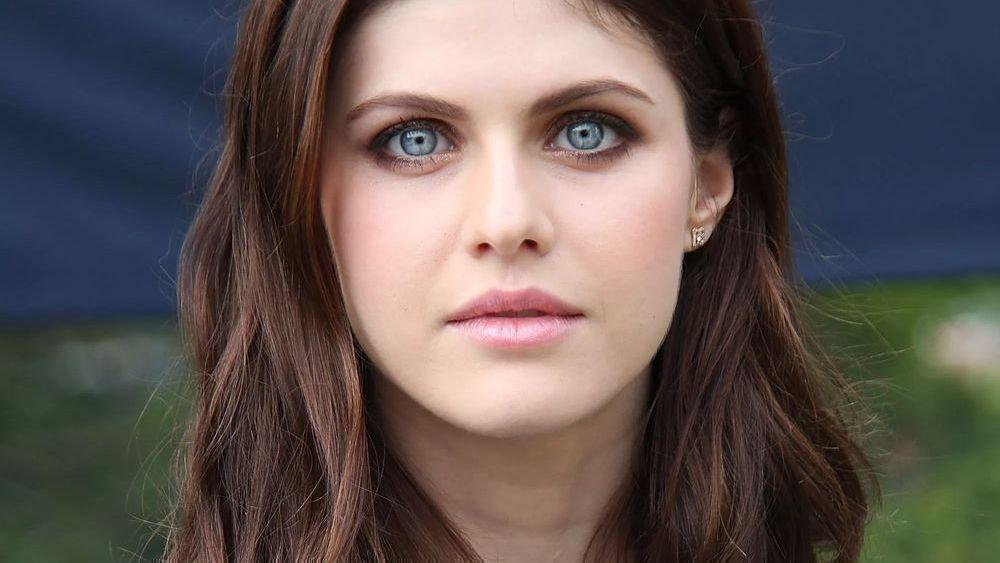 Alexandra Daddario Bends Over For Skintight Spandex 'Ritual'
Alexandra Daddario is bending over and going full Warrior II for her morning yoga. The 34-year-old True Detective actress and Baywatch bombshell, making headlines amid the pandemic for her Instagram-posted yoga sessions, was today back to the trusty exercise, showing her 19.4 million followers how it's done. Daddario, who made 2020 headlines for arching her back in a cabin yoga session, was today going with fairly easy moves, ones delivered in tight spandex and barefoot. Check out the workout below.
Article continues below advertisement
Not Her First Yoga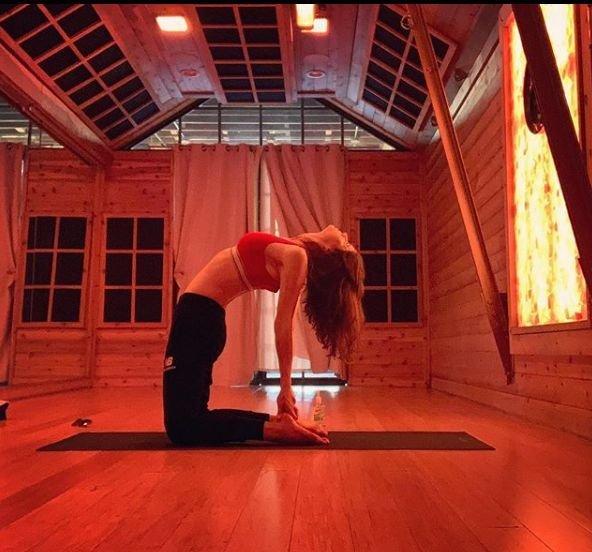 Scroll for the video. It comes as Alexandra chronicles her pandemic via her Instagram, with the star spending large chunks of time in Hawaii as she shoots upcoming project The White Lotus. Seemingly back on mainland U.S. soil, the star updated solo and on a yoga mat while indoors.
Wearing tight black leggings in metallic spandex, plus a loose matching tee, Alexandra was seen on wood floors and using a blue yoga mat for stretches, ones called a "ritual" in the caption.
Keep Scrolling For The Video!
Kicking off with legs apart, the blue-eyed beauty leaned right forward towards the floor, showing off her impressive flexibility and touching the ground. Alexandra then fashioned herself into a perfect Warrior II pose, leaning again to the ground. The video snagged the star over 700,000 views in 21 hours.
"My yoga teacher said something that really spoke to me after a year in which we have all suffered loss, and also immense love as we grew closer to the people we needed to lean on, and who needed us- it was something like this," the caption began.
Article continues below advertisement
Touching The Floor
Keep scrolling for the video and hot tub photo. Daddario then quoted her yoga instructor, adding: "In life, there is a constant process of falling in love and falling out of love. It's all worthwhile, as long as love is involved."
Alexandra has actually mentioned yoga in a dating scenario, telling Women's Health:
"I've gone on yoga dates with guys, which I love. They might get grossed out by me because I sweat so much, but that's how you know if they're a keeper." Scroll for the hot tub swimsuit!
Pandemic Humor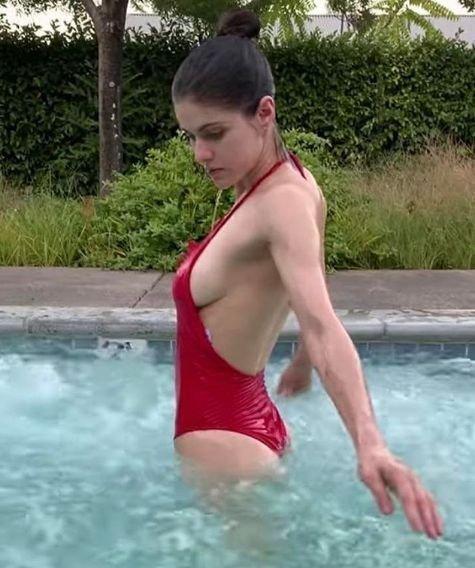 Posting from Hawaii shores last year and while in an N-95 face mask, Alexandra addressed the one aspect of life that's been changed for millions during COVID. Pants.
"Still haven't worn shoes in weeks unless required for work," she wrote, adding: "I don't know why I own pants anymore. Or jewelry. I actually saw a pair of jeans in my luggage and wasn't sure what they were. Decided to put them on, and honestly, why did we ever wear those things in the first place?"