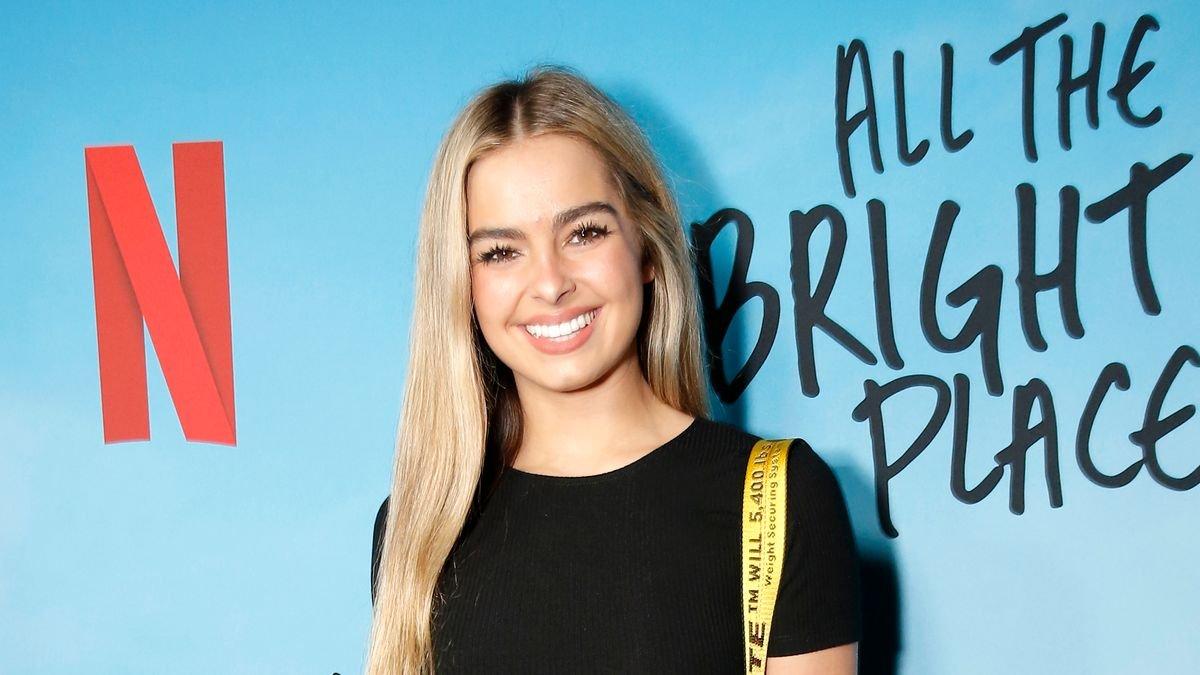 Addison Rae's Latest IG Post Scores 3.5 Million Likes After Music Debut
TikTok sensation Addison Rae Easterling dazed her legion of fans across all social media platforms Thursday night when she made her music debut with the release of her surprise-single, "Obsessed." While not everyone has been thrilled by her transition into singing, as reported by Cosmopolitan, many of the 37.6 million people who follow her on Instagram relished the news.
An IG post shared by the 20-year-old on Friday caused a massive stir among her supporters, racking up more than 3.5 million likes in just 15 hours of going live. The upload was a short clip from her accompanying music video, which has already clocked in over 4.4 million views on YouTube.
Article continues below advertisement
Showing Off Her Dance Moves
In the clip, which played about 25 seconds of the two-minute music video, Addison put on a lively display while accompanied by a band of dancers. The Louisiana native, who is a trained dancer, showed off her skilled moves, shaking her derrière while singing, "You say you're obsessed with me / So I took a second / And I said, 'Me too.'"
She rocked white trousers and a semi-sheer corset top with a chic lattice design. She sported bold jewelry and comfy black shoes that allowed her to tackle the animated dance routine with ease.
Glamorous Pop Star
Another scene in the clip showed Addison rocking a glamorous look as she slipped into a black mesh catsuit complete with long sleeves and a strappy dark bodysuit underneath. Posing against a fiery-red backdrop, she lounged languidly on her side, then kicked up her feet to show off her elegant stilettos.
The video also showcased a third, edgy look that saw the blonde rocking vibrant pink hair and a matching furry coat while sprawling on a motorcycle.
Check out the full music video below!
Article continues below advertisement
Fans Are Obsessed
Addison's online admirers went into a frenzy over the update, leaving 14,700-plus comments in which they showered her with love and support. Many of her famous friends, who also include Kourtney Kardashian, also chimed in on the post.
"This serve......" said Halsey, followed by a shocked-face and fire emoji. Her message earned 6,847 likes.
"YES MISS ADDISON!!!" Amelie Zilber wrote in all caps, garnering 8,056 likes.
Khloe Kardashian commented three heart emoji.
"Obsessed is an understatement," raved another Instagram user.
"Congrats on being gifted with so many talents," penned a fifth fan.
Born For The Spotlight
Addison first broke the news of her music debut on March 19 on Instagram with a post that reeled in over 4 million likes.
"OBSESSED out NOW on all platforms!!!!! I'm so emotional right now. this song makes me feel so many things!!! I love music. that's all."
-
"OBSESSED out NOW on all platforms!!!!! I'm so emotional right now. this song makes me feel so many things!!! I love music. that's all."
Her interests go beyond dance and music. The social media star also dabbles in acting and has made headlines earlier this week as she gears up to make her film debut in He's All That, a gender-swapped remake of the 1999 romantic comedy She's All That due to premiere on Netflix.