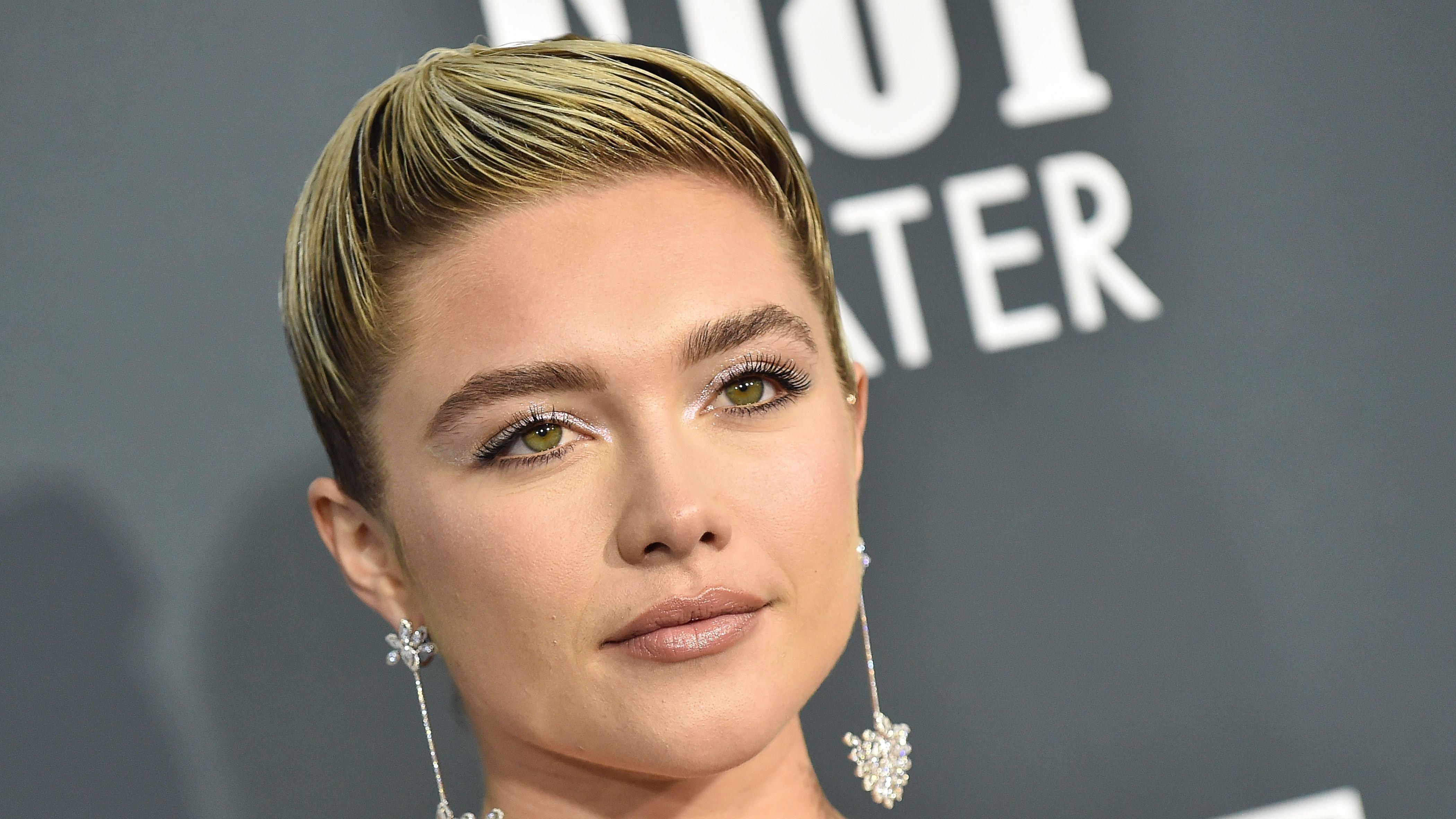 Florence Pugh Stuns In See-Through Tulle Dress
Florence Pugh has never been one to shy away from showing some skin and she always gives her fans something to talk about, especially with her latest appearances. Florence slayed in a tulle dress she donned for a Netflix shot while promoting The Wonder. The actress has maintained her public persona in support of her most recent film, despite the Olivia-Harry drama. Florence and Harry, who co-starred in the recent movie Don't Worry Darling, are rumored to have kissed while the film was being made.
Article continues below advertisement
Florence Is Daring And Bold
The fantastic actress decided to dress in all black for the photo shoot, posing stunningly against a picturesque backdrop and channeling her inner model. She wore an off-the-shoulder, sheer dress, exposing her shiny skin while crossing her legs, which are visible through the tulle. She finished off her appearance with dewy makeup and her signature nose ring.
Promoting Duties
The Don't Worry Darling star was a guest on The Late Show with Seth Meyers. Pugh discussed her experiences with sheep on the set of The Wonder when appearing on the late-night program.
She was dressed in a bright pink long-sleeved dress with orange, purple, and black floral designs. The bodice of the Philosophy dress had ruching on the bodice and a high neckline. Pugh was accessorized with Tiffany & Co. rings and earrings but otherwise allowed the dress to take center stage.
Article continues below advertisement
'The Wonder'
As one of the most watched movies on the streaming platform, The Wonder dominates Netflix.
Based on the same-titled book, the film stars Florence Pugh as English nurse Lib, tasked with keeping an eye on a tiny child named Anna who hasn't eaten for several weeks. Many locals in the little Irish town think she subsists on manna from heaven, and Anna shares this belief.
The local doctor speculates that Anna (Kila Lord Cassidy) is surviving on light (in the form of human photosynthesis), but Lib has other theories. The film follows Pugh's character as she tries to figure out what is happening to Anna as she starts to deteriorate.
Lead Role In The Bag
The Pack, Alexander Skarsgård's feature directorial debut, has reportedly cast Florence Pugh in the leading role. Pugh is one of Hollywood's hottest modern-day actresses, particularly after playing Yelena Belova in the MCU's Black Widow, a character she later revisited in the Disney+ series Hawkeye and will play again in the upcoming Phase 5 movie Thunderbolts in 2024.
The upcoming year for Florence will be pretty hectic.