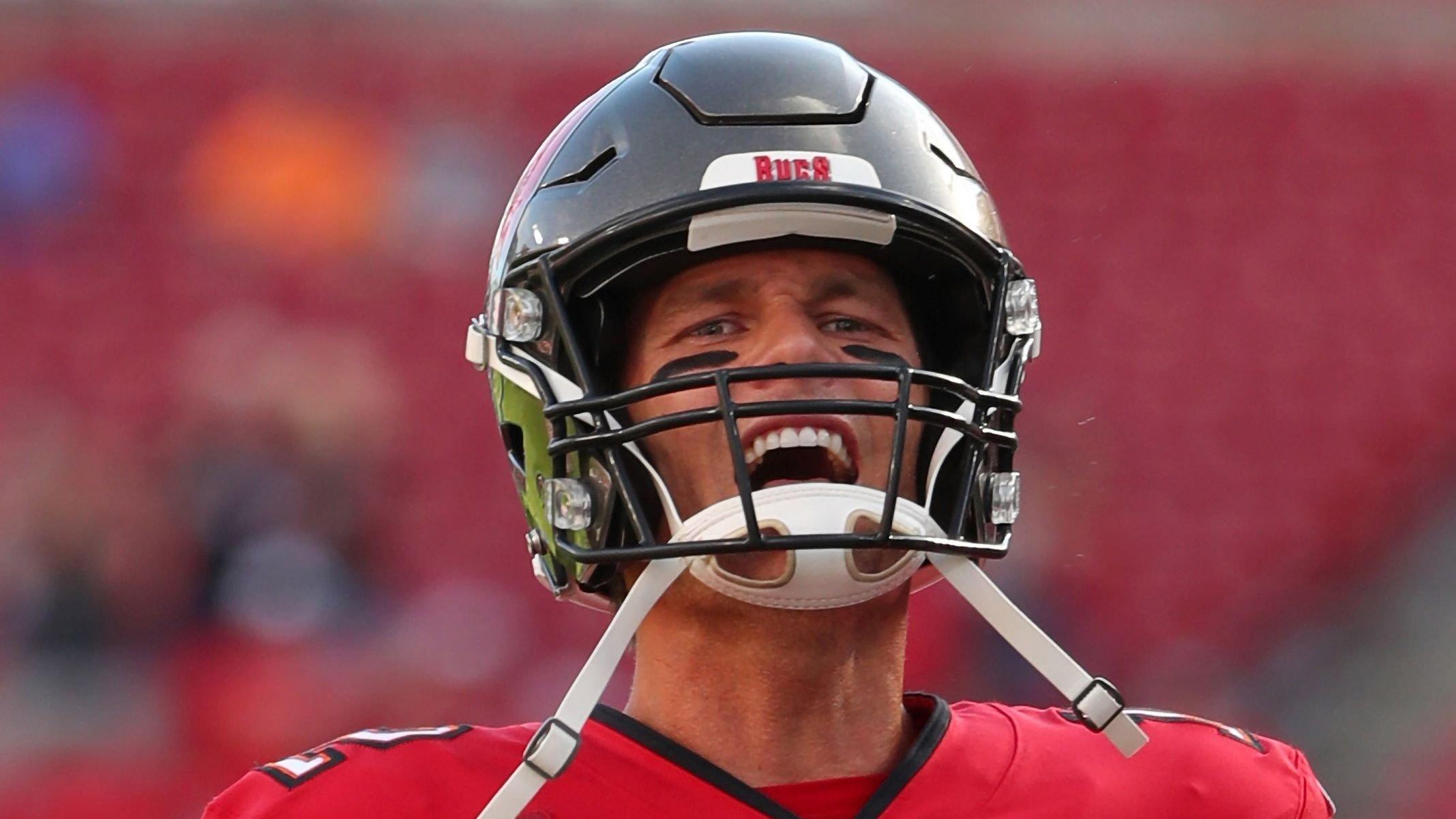 Buccaneers' Tom Brady Hints At What He Plans On Doing Next In His Career
Tom Brady couldn't stay retired for more than 40 days. His competitive nature and determination to be the greatest drove him back to the gridiron, regardless of how that could impact his personal life.
Brady padded up and was back with the Tampa Bay Buccaneers, claiming that he still had some unfinished business in the National Football League, as crazy as that may seem for a seven-time Super Bowl champion.
Article continues below advertisement
Brady Shines Overseas
The Bucs got off to a slow start but are gradually coming together again. They're fresh off a big win over the Seattle Seahawks in Germany, leading Brady's record to a perfect 4-0 when he plays outside of the United States.
Maybe that's all he needed to get back on track, or maybe the Bucs would be undefeated if they played all their games outside of American soil.
A Potential Move To The CFL?
So, when asked about what it's like to play international games, the 45-year-old even hinted at potentially joining the CFL, as he's usually at his best in foreign territory:
It's like I'm the Epcot Center of quarterbacks, Brady said on the Let's Go! Podcast. And it was really fun to be a part of it. And I think the fact that I'm undefeated outside the US, I'm hoping I could get to go play in the CFL at some point and really see what I can make of myself up there because things have gone pretty well outside the country.'
-
Article continues below advertisement
He's Not Leaving (For Now)
Nonetheless, that's not going to happen right now. According to NFL insider Ira Kaufman, Brady's looking forward to staying in Tampa Bay even beyond this season:
"Everybody here knows Brady is one year at a time, but what you see every day is a guy who acts like he wants to keep playing, an unnamed source told Kaufman. This is his team (Tampa Bay Buccaneers), and the team loves him. He's heavily invested in many ways. It's hard to imagine he'd find a better situation with another franchise. And he's been playing great for three years.
-
Bucs Are Getting Better
The early returns were far from encouraging for Brady. He became the butt of the joke, and some urged him to retire again and salvage his marriage with Gisele Bündchen.
As you may know by now, it's never a good idea to count out Tom Brady. The Bucs are getting healthier and better every week, so we wouldn't be shocked to see him lead them to a deep playoff run again.