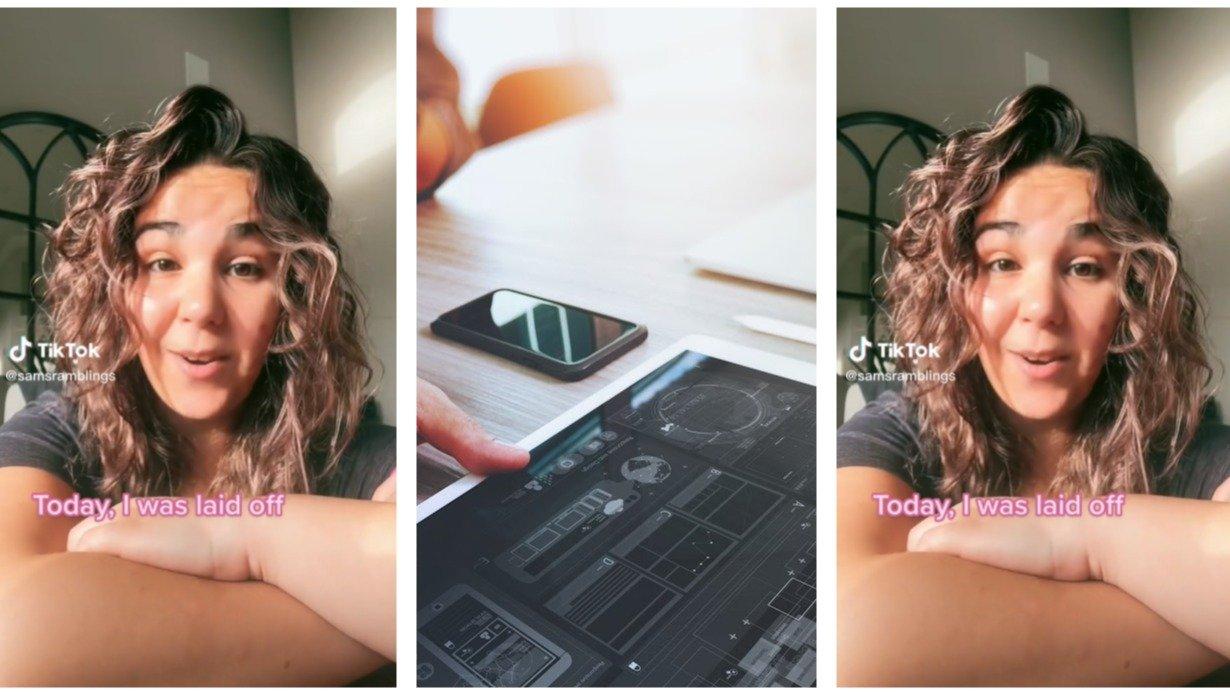 Tech Worker Sparks Debate After Sharing She Was Laid Off But 'Wasn't Allowed' To Warn Others They're Also Being Let Go
It has been a tough year for the tech industry. With a recession looming, numerous companies have had to lay off their employees, sometimes without notice. This harsh reality was experienced by a tech manager, who shared her misfortune on TikTok.
According to Samantha (@samsramblings), a marketing and PR employee, she was unexpectedly laid off from a tech company that was supposed to be "recession-proof". She was also not allowed to warn others about the layoffs that were happening. To make things worse, the expulsions were being done right before the holidays.
Scroll down to see more of her story.
Article continues below advertisement
She Was Laid Off Without Warning Right Before The Holidays
"Just finished a call I didn't think I would be having..." Sam started in her TikTok.
In the video, she details that she wasn't expecting to be let go, especially since the company she worked for did re-orbiting to be "recession-proof" but that turned out to be inaccurate. Sam added that her direct report will also be getting the chop but she wasn't allowed to give her a warning.
"You feel awful as a middle manager, like not only is her job gone but my job is gone as well, and there's nothing I can do about it," Samantha says. "And it's right before the holidays so it's just like a whole sh*t storm, and it's really awful."
After Going Viral, She Posted An Update About Her Job Search
After her video went viral, Sam posted an update on her account. She has updated her resume and has been actively looking for a new job.
In the aftermath, the tech manager has been receiving help and support from the community, which she has been grateful for. She also expressed her solidarity with other people who are going through the same thing.
Article continues below advertisement
Tech Company Layoffs Keep Mounting
According to NPR, more than 24,000 tech workers across 72 companies have been laid off this month alone. Around 120,000 tech jobs were lost this year. Amazon, Meta, and Twitter are just some of the tech giants that have been making significant reductions in their workforce.
Some of the primary reasons for this change, as per their public statements, are over-hiring during the pandemic and the downturn of the economy.
The TikTok Community Sends Their Support
People flocked to the comment section to send positive vibes to Sam. Others who recently lost their jobs could relate to her sorrow and shared their own stories.
"Unfortunately nothing is "recession proof" at this point. Sorry you're dealing with this - sucks at any time but double whammy at holidays," someone commented.
"It's brutal in tech right now. I'm sorry & it sucks. If you need a career therapist / career architect .. reach out to me 🙋🏻‍♀️," said another one who wanted to help.
"Relatable.. I'm glad somebody voices this out.. the worst part is I'm visiting home after a year that too for holidays.. it's difficult to be stuck," another person wrote.