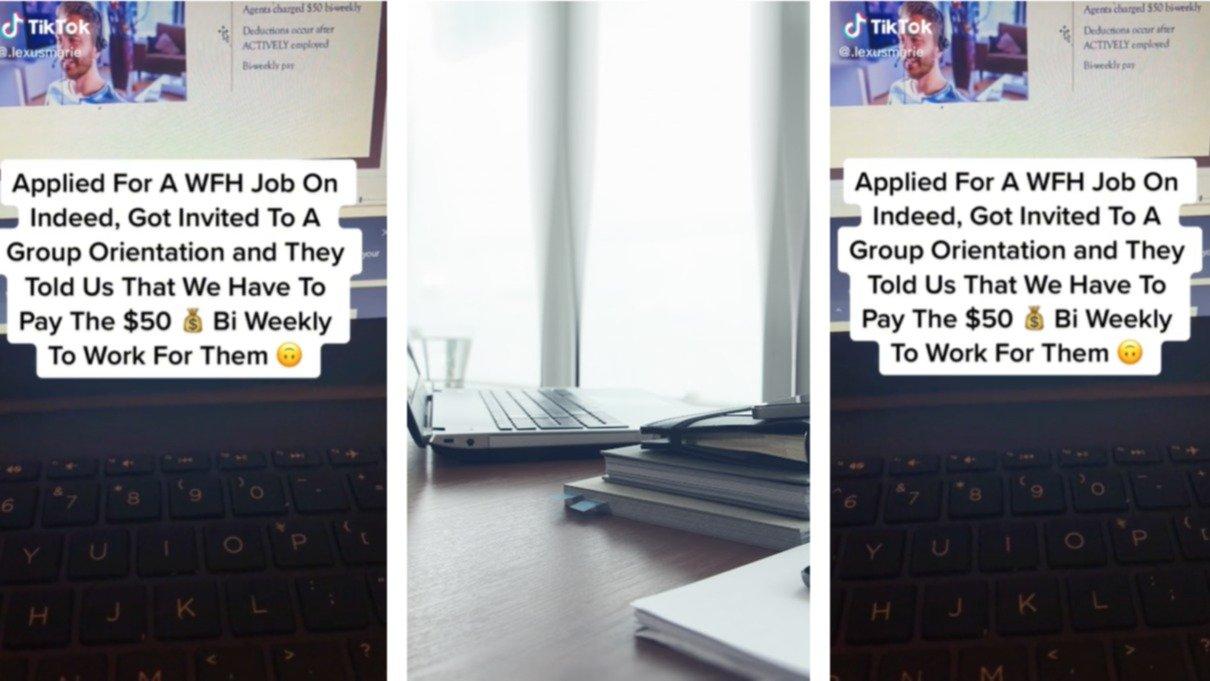 New Employee Is Shocked When Employer Explains They Have To Pay The Company A $50 Fee To Work
That question sounds ridiculous, but it's now a TikTok debate after a user, @lexusmarie, a.k.a. Marie, shared her job-hunting experience. Job hunting is always challenging, especially when looking for remote employment.
It gets worse when you find something interesting but then you realize hundreds of people are bidding for the same position. So, would you take it when the employer asks you to pay a "token" fee compared to your wages periodically to continue working with them?
Article continues below advertisement
Employer Asks For Bi-Weekly Payment From Employees
What in the Cotton Plantation!
-
Marie said she was done applying for jobs on Indeed because she found employment that asked the employees to pay $50/bi-weekly to the company after employment.
Her video showed the interviewer asking if there were any questions after telling the potential employees about the bi-weekly fees.
One of the Zoom interviewees burst into laughter and cuss words while referring to the offer as slavery. Others joined in the laughter and ended the interview.
'It's A Scam!'
Several TikTokers in the comments said they'd have done the same thing as the person who laughed while others shared their horrible employment experiences. A user said it happened to her in 2018 when her company deducted fees from employees' salaries.
The action irritated her despite the fee not being substantial enough to dent her take-home wages/salary. One user said it was a lawsuit waiting to happen and that she'd call her lawyer, while another referenced Mr. Krabs from SpongeBob SquarePants.
Not y'all working for Mr. Krabs
-
Article continues below advertisement
How To Spot Employment Scams
But instead of making money, you end up paying for starter kits, "training," or certifications that are useless.
-
A recurrent comment was that it's a common scam with Work from Home employment. The US Government recognizes this scam as it's become elaborate since the pandemic. They advise thorough research before joining a company and filling out an application.
These employments come in the same format as legitimate offers but have red flags. If it requires personal information and you are investing your money, it's a scam! Simple as that.
Don't Fall For The Scam
I got a similar invite on LinkedIn and glad I didn't go.
-
TikTokers confirmed these job scams and warned other viewers not to fall for them. One person got an invite from LinkedIn but rejected it because it looked suspicious. Another got theirs on Indeed but likened the scam to a Call Center where these people try random numbers and see who's naïve enough to fall for their scam.