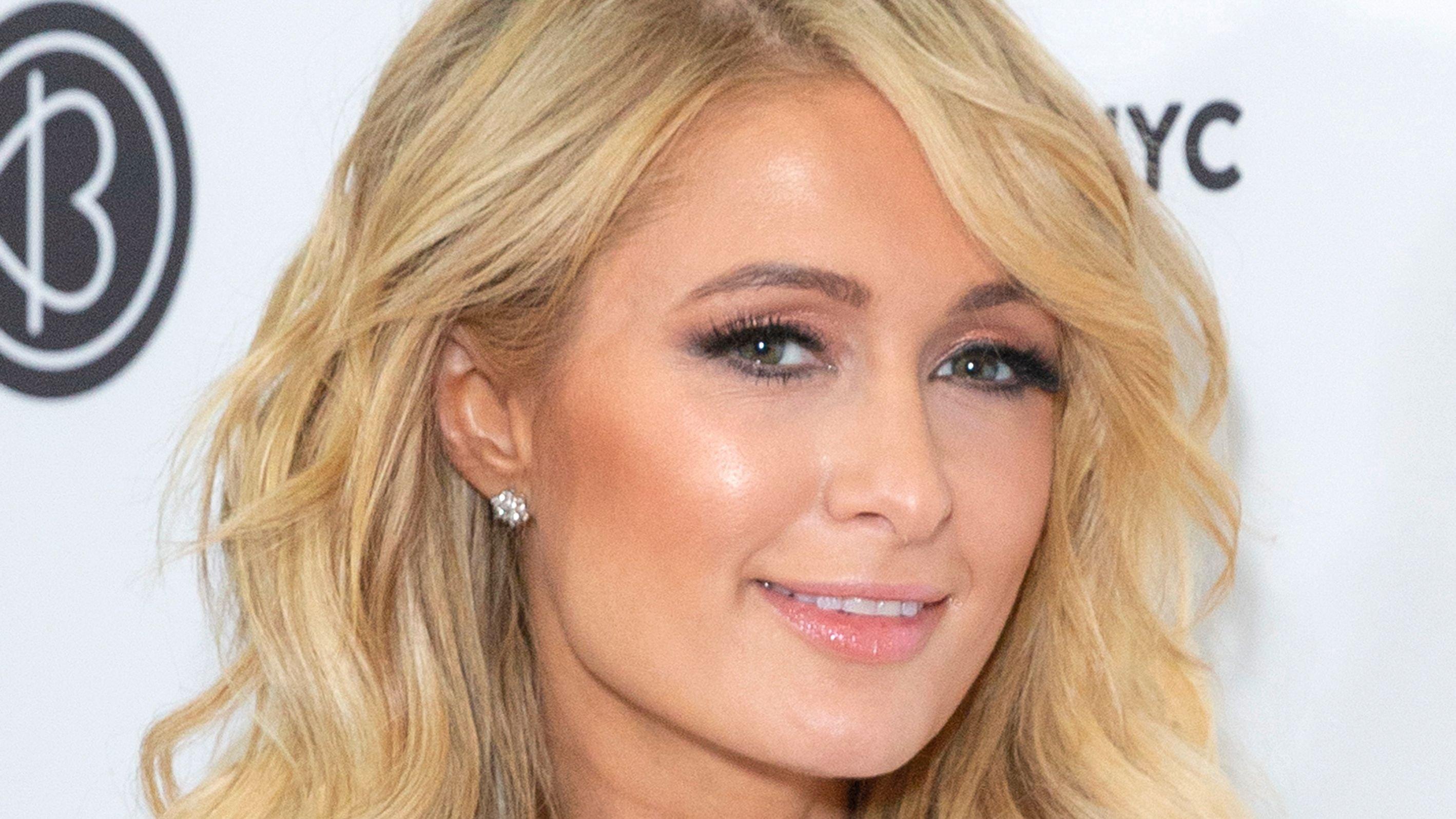 Paris Hilton Gives 'Barbie Vibes' In Low-Cut Braless Minidress At Milan Fashion Week
Paris Hilton owned the runway as she closed the Versace show during Fashion Week in Milan. The American socialite wears many hats, from being a businesswoman to a DJ, philanthropist, reality TV, and model. Although she doesn't do much modeling like in her youth, Hilton proved she'll always be the IT girl when she strutted on that runway.
Sadly, despite her high moment, the socialite is going through personal turmoil as her pet, Diamond Baby, has been missing for a week.
Article continues below advertisement
Very Paris Hilton In Pink
Hilton served a modern-day bride chic style in a mini pink dress with a low-cut cowl neck, lace hemming, and fingerless embroidered gloves matching her pink veil. She topped the look off with hot pink pointed-toe stiletto heels and wore her long, straight, blonde hair.
The Versace dress was reminiscent of Hilton's three-day wedding pink dress, so it was fitting that she closed the show in such a stylish number.
Amongst Family And Friends
The multi-hyphenated star had her sister, Nicky, supporting her on the front row. At the same time, her friends and colleagues (a generation of models inspired by her), including Emily Ratajkowski, Bella and Gigi Hadid, and longtime friend, Irina Shayk, joined her on the runway.
Hilton captioned her moment, "Sliving," meaning luxurious living.
Although it seems like a regular day in the life for the socialite, her latest post thanking the Creative Director, Donatella Versace proves she doesn't take her privilege for granted.
Article continues below advertisement
Showing Gratitude
Hilton got emotional in her caption, saying,
Thank you @Donatella_Versace for having me close your @Versace runway show in Milan.✨💃🏼✨ It was such an honor and a dream come true!🥰💫 Such an iconic and special night!👑 Love you, you are such an inspiration to me and I admire you so much. I love spending time with you and I can't wait to do more together soon!💫👸🏼👸🏼💫
-
Versace replied by calling Hilton an icon and thanking her for closing the show.
Diamond Baby Is Missing
Hilton offered $10,000 with no questions asked for anyone who returns her dog, Diamond Baby. The pet was last seen in her house on Mulholland Drive and Benedict Canyon.
Please email FindDiamondBaby@gmail.com if you have ANY tips about Diamond Baby's whereabouts.🥺 There will be a big reward for her return and no questions asked.
-
She asked fans to please repost the missing flier and promised she wouldn't ask incriminating questions as she only wants her pet back.