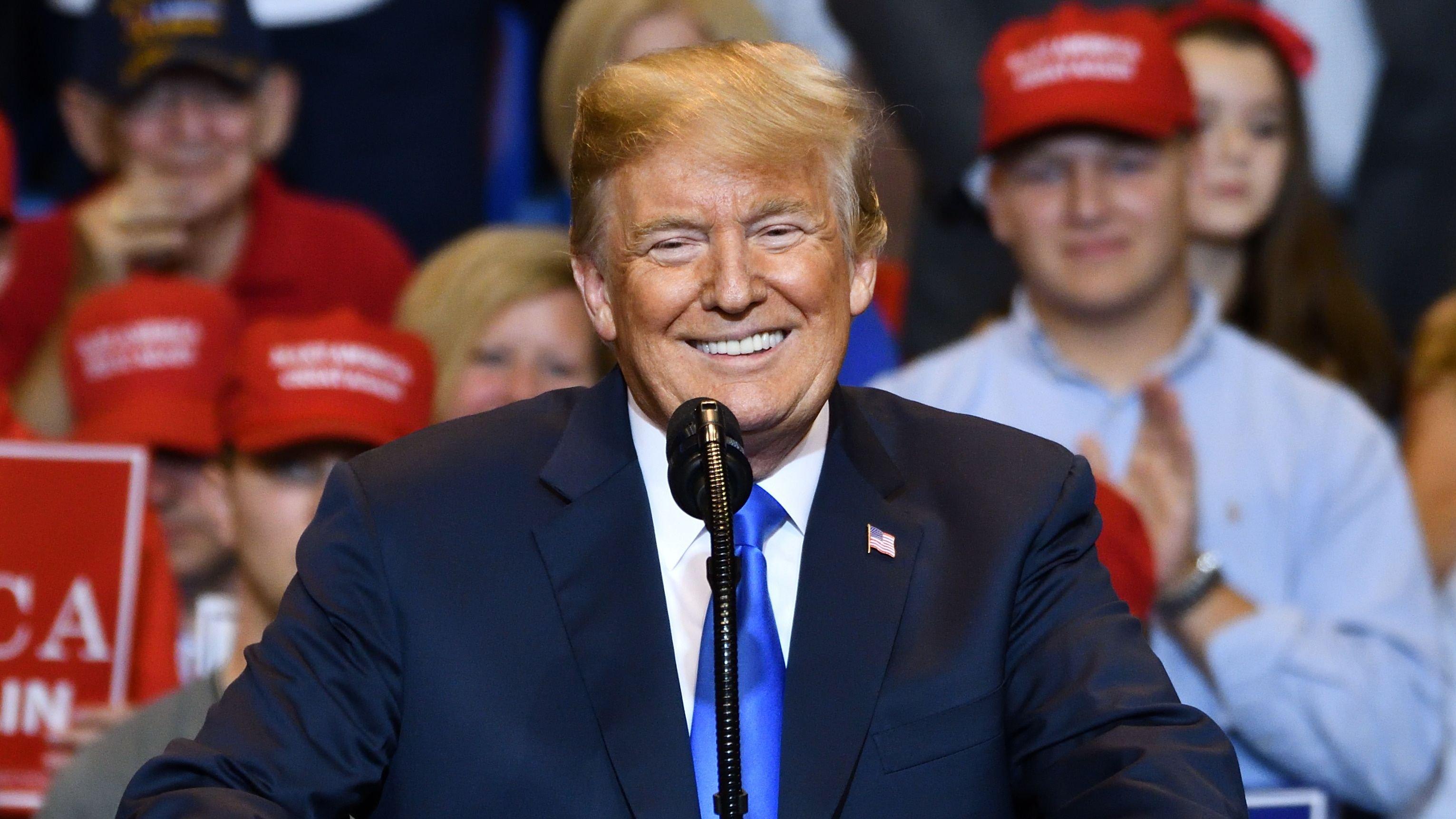 Donald Trump Celebrates Liz Cheney's Ouster
Republican Rep. Liz Cheney of Wyoming was defeated by Harriet Hageman in a Republican primary Tuesday evening, losing by a considerable margin of around 30 points.
This didn't exactly come as a surprise, as Cheney is an outspoken critic of former President Donald Trump, who remains incredibly popular among conservatives nationwide.
Trump had much to say about the Wyoming election Tuesday night, boasting about Cheney getting crushed by his preferred candidate.
Article continues below advertisement
Trump Blasts Cheney
The New York Post reported that Trump took to Truth Social to celebrate Hageman's "very decisive WIN."
"This is a wonderful result for America and a complete rebuke of the Unselect Committee of political Hacks and Thugs. Liz Cheney should be ashamed of herself, the way she acted, and her spiteful, sanctimonious words and actions towards others," the former president wrote.
"Now she can finally disappear into the depths of political oblivion where I am sure, she will be much happier than she is right now," he added.
Cheney's Concession Speech
A few hours later, Trump weighed in on Cheney's concession speech, describing it as "uninspiring" and mocking the congresswoman for speaking before a "tiny" crowd.
Trump noted that Cheney's speech focused on the claims that the 2020 presidential election was rigged for Democrat Joe Biden and falsely claimed that he won the race.
"Liz Cheney is a fool who played right into the hands of those who want to destroy our Country!" the former president wrote.
Article continues below advertisement
January 6 Committee
In a third Truth Social post, Trump tied Cheney's loss to the House committee tasked with investigating the January 6 attack on the Capitol.
Trump wrote he hopes Cheney's devastating loss will dissolve the "January 6th Committee of political Hacks and Thugs."
Cheney is the committee's vice chair, which has in recent weeks taken aim at people in Trump's inner circle. The panel's investigations culminated earlier this month when the FBI raided Trump's residence at Mar-a-Lago.
What's Next For Cheney?
Cheney also hinted at a potential 2024 White House campaign in her concession speech.
The congresswoman confirmed that she is thinking about running for president in a Today Show Wednesday morning appearance, saying she is prepared to do "whatever it takes" to keep Trump out of the White House.
As Fox News reported, political strategists believe Cheney would have no chance of winning the presidency since her policy positions don't align with liberals. Conservatives despise her for being critical of Trump.