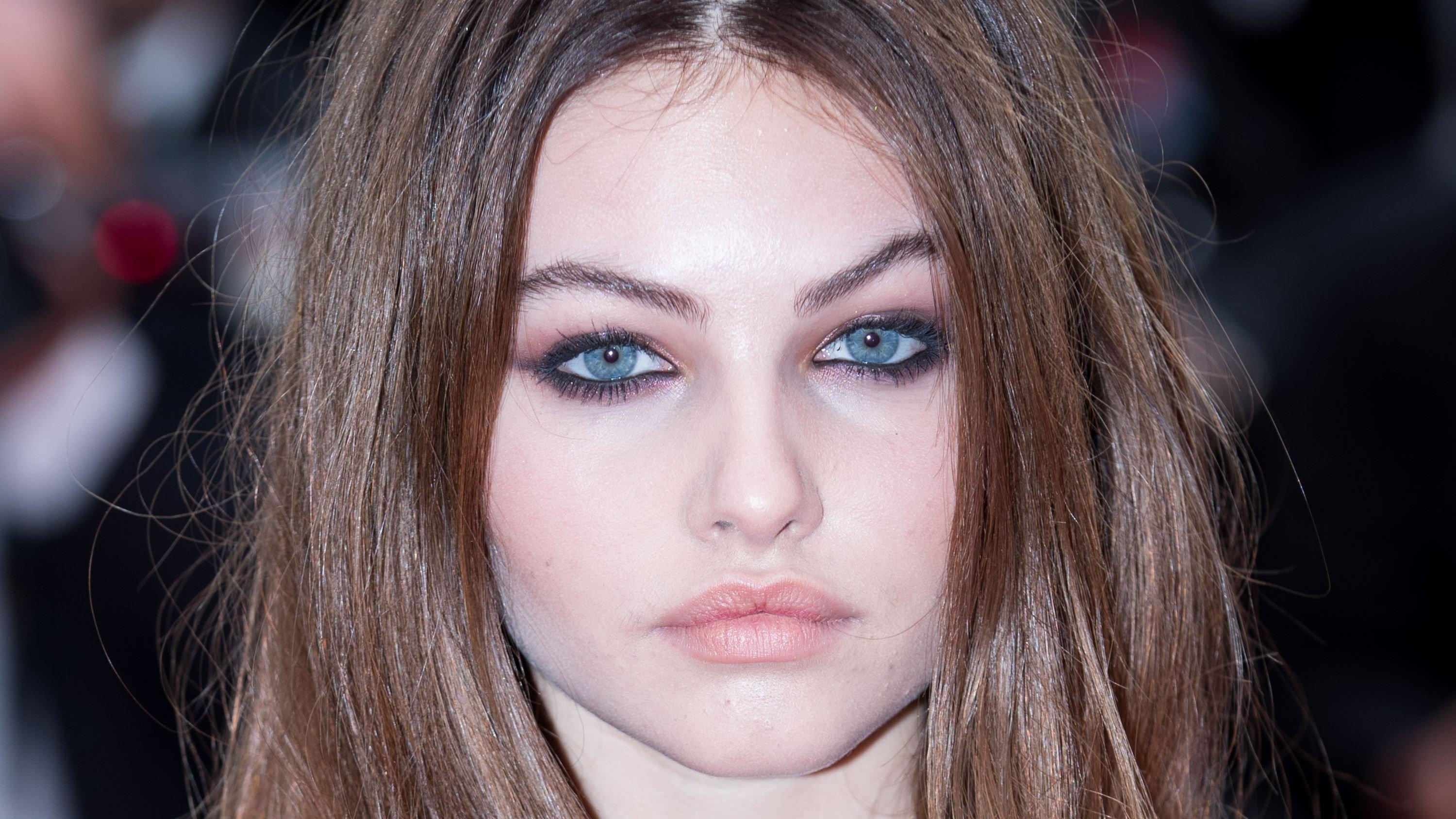 Thylane Blondeau In Bikini Gives Mom Appreciation
The "World's Most Beautiful Girl" Thylane Blondeau floored fans with a makeup-free bikini look on Instagram a while back but the purpose of her post was far from curve-flaunting. Posing at the beach in a periwinkle two-piece swimsuit, the French model tagged her famous mom, Véronika Loubry, in the photo, making her one-word caption all about the fashion designer and TV presenter.
Article continues below advertisement
Au Naturel
Snapped up close against a scenic backdrop of white sand and turquoise sea, the No Smile clothing brand founder peered intensely into the camera, leading one follower to quip that her label was "fully represented here." She wore a strappy top and mid-rise bottoms crafted out of a snug, cozy fabric, topping off her beach look with a black baseball hat.
Blondeau showed off a profile view of her trendy swimsuit and let her natural beauty shine through in the no-makeup snap. Another woman in a yellow bathing suit could be seen sunning on a chaise lounge chair next to her; while her face was not shown in the picture, it's safe to assume it was probably her 53-year-old mother.
Showing Love To Mom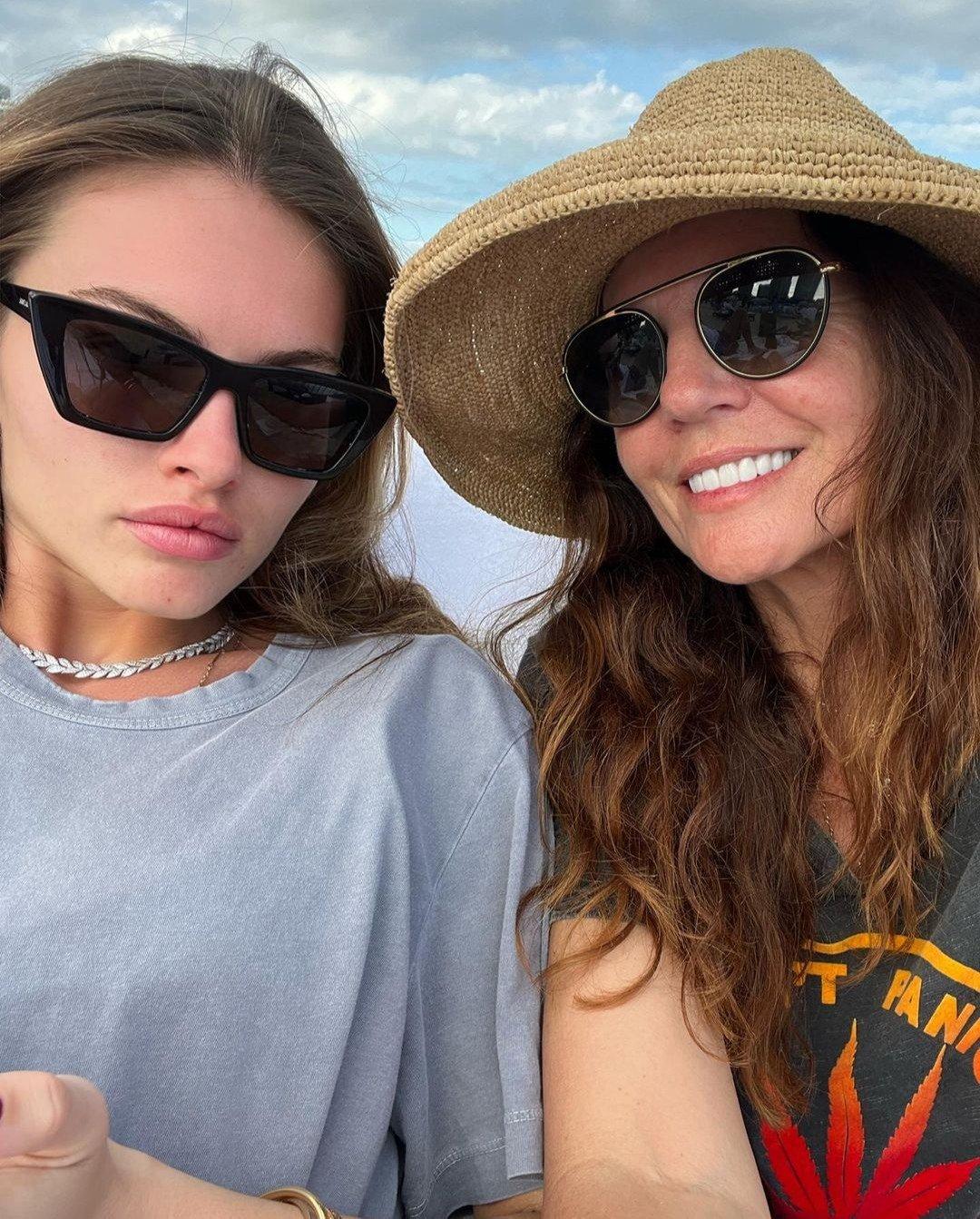 That was not the only time the twice-crowned "World's Most Beautiful Girl" shouted out her former-model mom in a swimsuit photo. A June 2021 update from Ibiza, Spain saw the Parisian beauty flaunting her lean figure poolside in a plunging, striped one-piece, which she drew attention to with a blue heart in the caption in addition to tagging Loubry.
Keep going for more pics!
Article continues below advertisement
A Strong Bond
The mother-daughter duo shares a strong bond that has been prominently featured in the media, particularly during Blondeau's early years. The successful model was only 3 when she was first discovered by Jean-Paul Gaultier and went on to shoot a "controversial" editorial for Vogue at age 10, which faced backlash at the time for being too mature and sexualized.
Ever the fierce defender of her daughter, Loubry clapped back at the critics in an epic way: "I understand that this could seem shocking. I admit I myself was shocked during the photoshoot. But let me be precise: the only thing that shocked me is that the necklace she wore was worth €3 million!"
Her Role Model
With Loubry being a constant source of support for Blondeau throughout her modeling career, it's no wonder that the 21-year-old has dubbed her mom her "role model" in a sweet birthday tribute posted on Instagram on June 22. Sharing a carousel of childhood photos, as well as a couple of glam shots of a young Loubry, Blondeau penned her caption in French, with a Google translation revealing she thanked her mom for everything she has taught her.
Likewise, Loubry told her daughter she was proud of her journey in a reel celebrating Blondeau's 21st birthday on April 5. Praising her amazing qualities in a lengthy caption written in French, the TV personality noted Blondeau's shy, sweet demeanor, and brave soul.