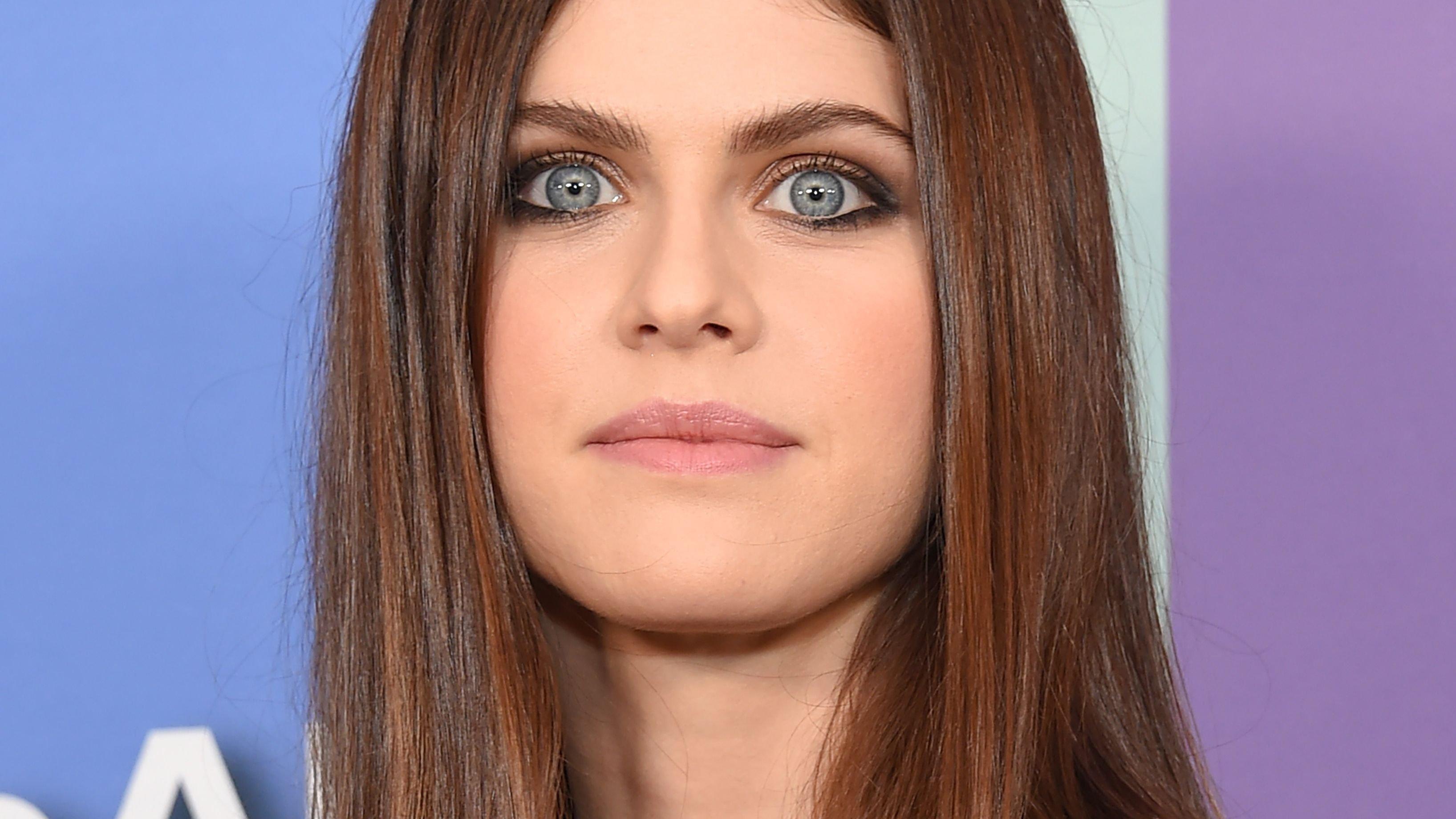 Alexandra Daddario Exposes Chest In Classy Sheer Dress
Alexandra Daddario had all eyes on her while in a fully sheer and revealing black dress in a photo fans are still gushing over. The actress, 36, is fresh from making bikini headlines on her Instagram, where a Tuesday share showed her stripped down to a strapless two-piece while saying: "Beach" but not all posts come this skimpy.
The photo, seemingly from an event attended by the HBO star, showed her stunning in a lace-embellished and completely see-through dress, one showing some skin, but just about staying safe.
Article continues below advertisement
Stuns In Sheer Dress
The snape showed The White Lotus favorite dazzling the camera as she was shot fairly close up. Daddario was in the dark, at night, and backed by a small crowd, lighting up the scene with her porcelain skin and hot red lips and wearing a feminine and sexy LBD.
Sheer fabrics at the chest were definitely showing some chest, with Daddario appearing to just about free the nipple. The newly-engaged star also wore her long dark locks straightened and down her shoulders, going minimal on the makeup bar the fiery lipstick.
See More Photos Below
Meanwhile, things are busy on Daddario's Instagram, followed by over 22 million. The actress has been flaunting her engagement to producer Andrew Form via smoochy bathroom selfies, she's jettted out to NYC to promote Michael Kors, and traveled to French capital Paris for Dior at Paris Fashion Week. Alexandra also continues her promos for Alo Yoga, with the below green sundress proving mighty popular.
"I propped the phone on top of dozens of books and a box of unpacked dishes and used the 10 second timer @alo," she wrote in March.
Article continues below advertisement
Opening Up On COVID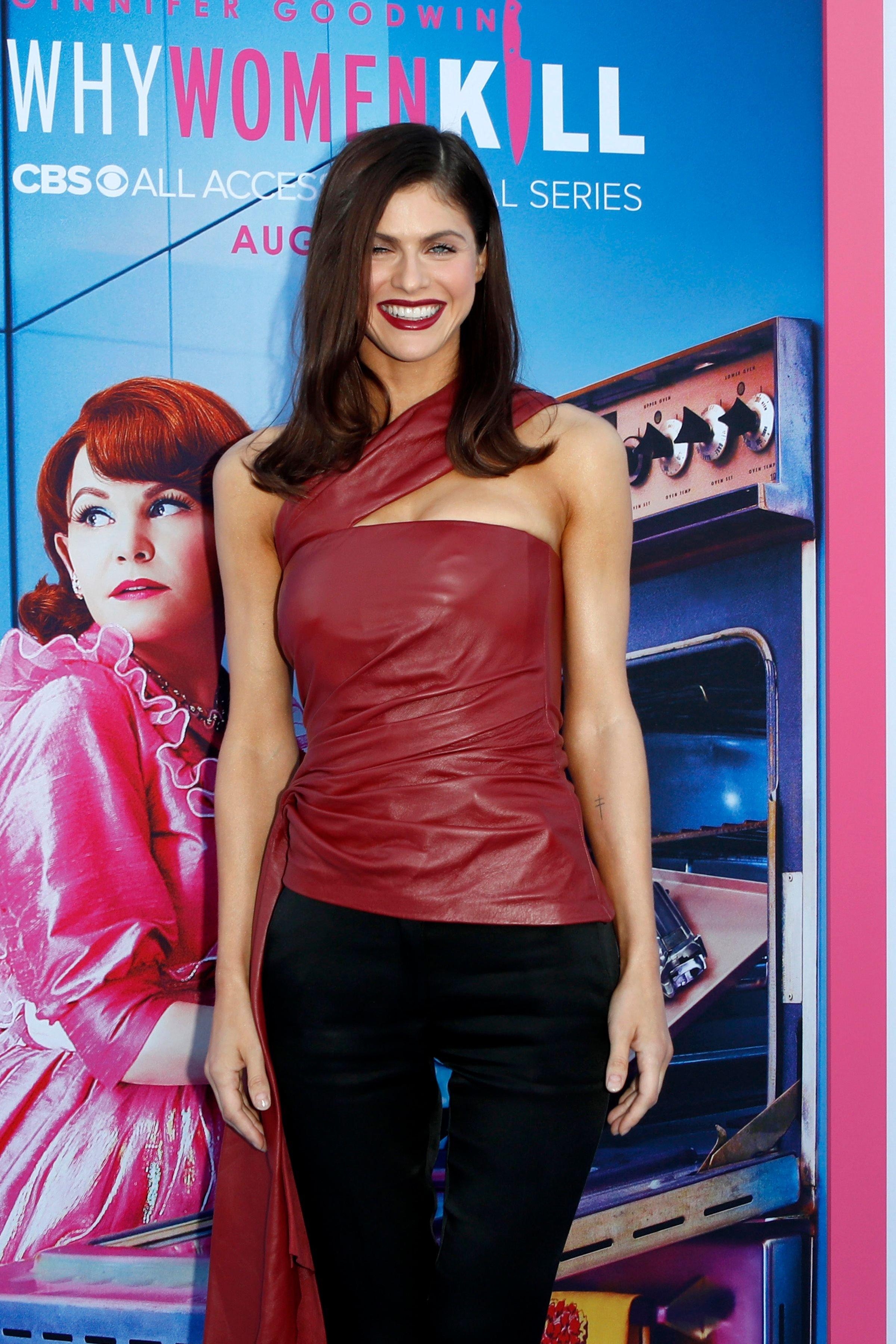 Daddario shot The White Lotusout in Hawaii over COVID and has since returned to the islands to shoot Season 2 of the hit thriller.
"At the beginning of the pandemic, I was in New York. I grabbed my best friend who lived in a studio apartment and was like, Let's get out of town and go to my house in L.A. We came to L.A. with another friend, and then the three of us quarantined together," she told Byrdie of her lockdown, adding: "But then I went back to work around July or August. I went to the East Coast, booked a job in Hawaii, and then spent the rest of the year there, essentially."
Locked Up In Hawaii Hotel Room
Continuing, Daddario stated: "I was quarantined for two months in a hotel room in Hawaii, which was great and just very odd at the same time. It's amazing. I'm not complaining, but it was just very weird."