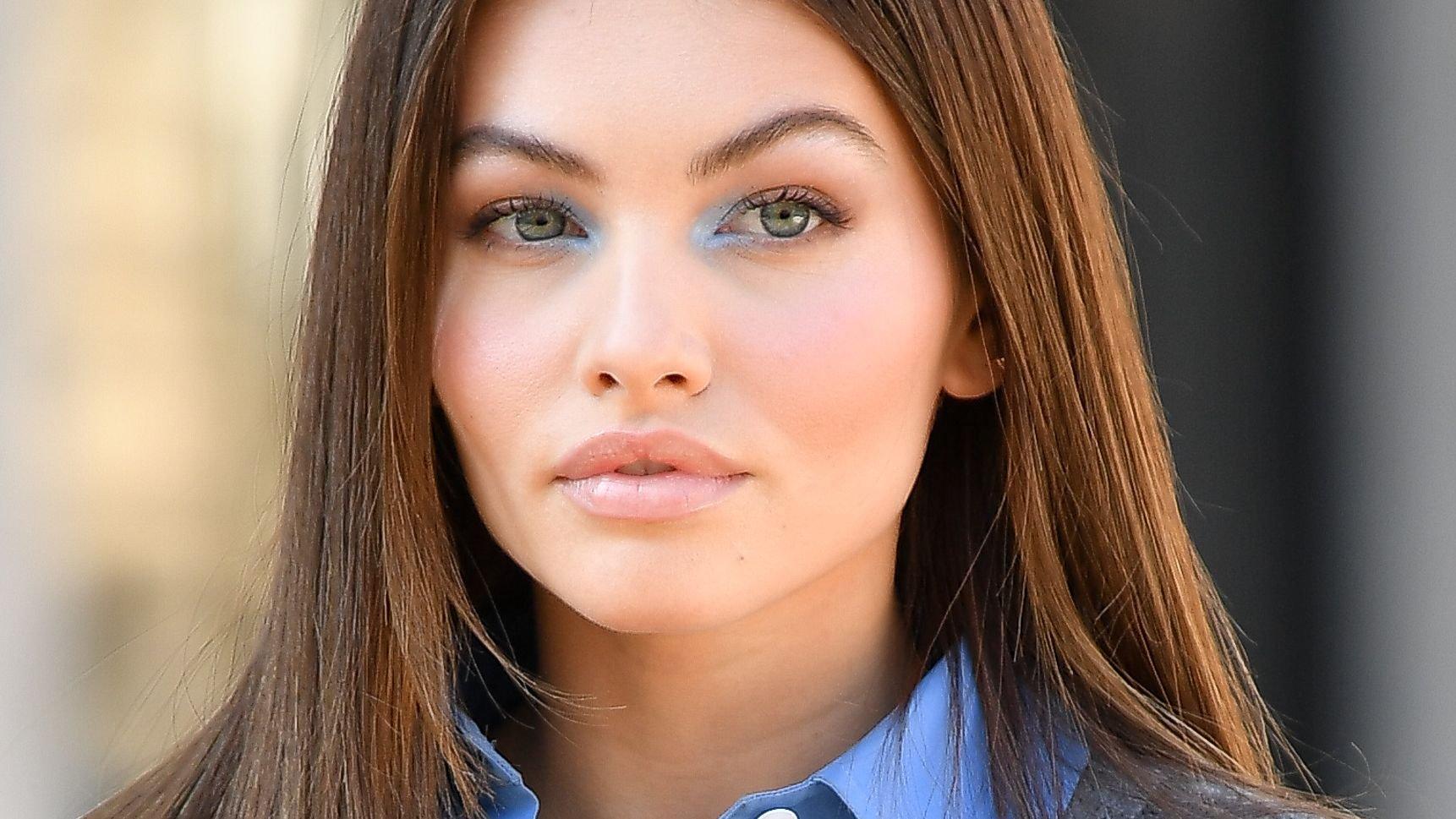 'World's Most Beautiful Girl' Thylane Blondeau Stuns In Swimsuit
Thylane Blondeau, the world's "Most Beautiful" girl, has been impressing her Instagram followers in a plunging Fendi swimsuit. The 20-year-old French model reminded her army of "Thylaners" why she's a social media sensation in a skimpy look towards the start of the pandemic, posting from her Ibiza, Spain travels and big-time shouting out luxury Italian fashion.
Wearing Kardashian-adored Fendi and going big on the monogram, Thylane shared a selfie showing her model figure, and the post has even attracted a Hollywood celebrity via a like.
Article continues below advertisement
Stuns In Plunging Swimsuit
Scroll for the photo. Blondeau, who has influenced for Fendi's #Peekaboo bag campaign, posed with her slender frame and tiny waist on show as she went monochrome in a very low-cut and figure-flaunting one-piece.
Posing from a hallway with a glass-wrapped staircase, the Aix-en-Provence native sent out her bee-stung pout in the thin-strapped pool look, stunning fans with darker-than-usual hair, plus her piercing, blue-eyed gaze. Discreet earrings and bracelets were the only accessories as Blondeau also flashed a tiny arm tattoo.
See More Photos Below
Fans left Thylane over 199,000 likes. Also digging the snap was The Real Housewives of Beverly Hills star Lisa Rinna - both Lisa and 20-year-old daughter Amelia Gray Hamlin follow Thylane. The model has also been making headlines for showing up to the Miu Miu Fashion Show, now five years in a row, joining celebrities in Paris for the annual fashion event and herself promoting Miu Miu on her social media.
In October 2021, she posed from Paris streets in a Miu Miu outfit to thank the sister brand to Prada for hosting her, writing: "Thank you for having me @miumiu beautiful show like always u killed it !!! 💜
Article continues below advertisement
#MiuMiu Girl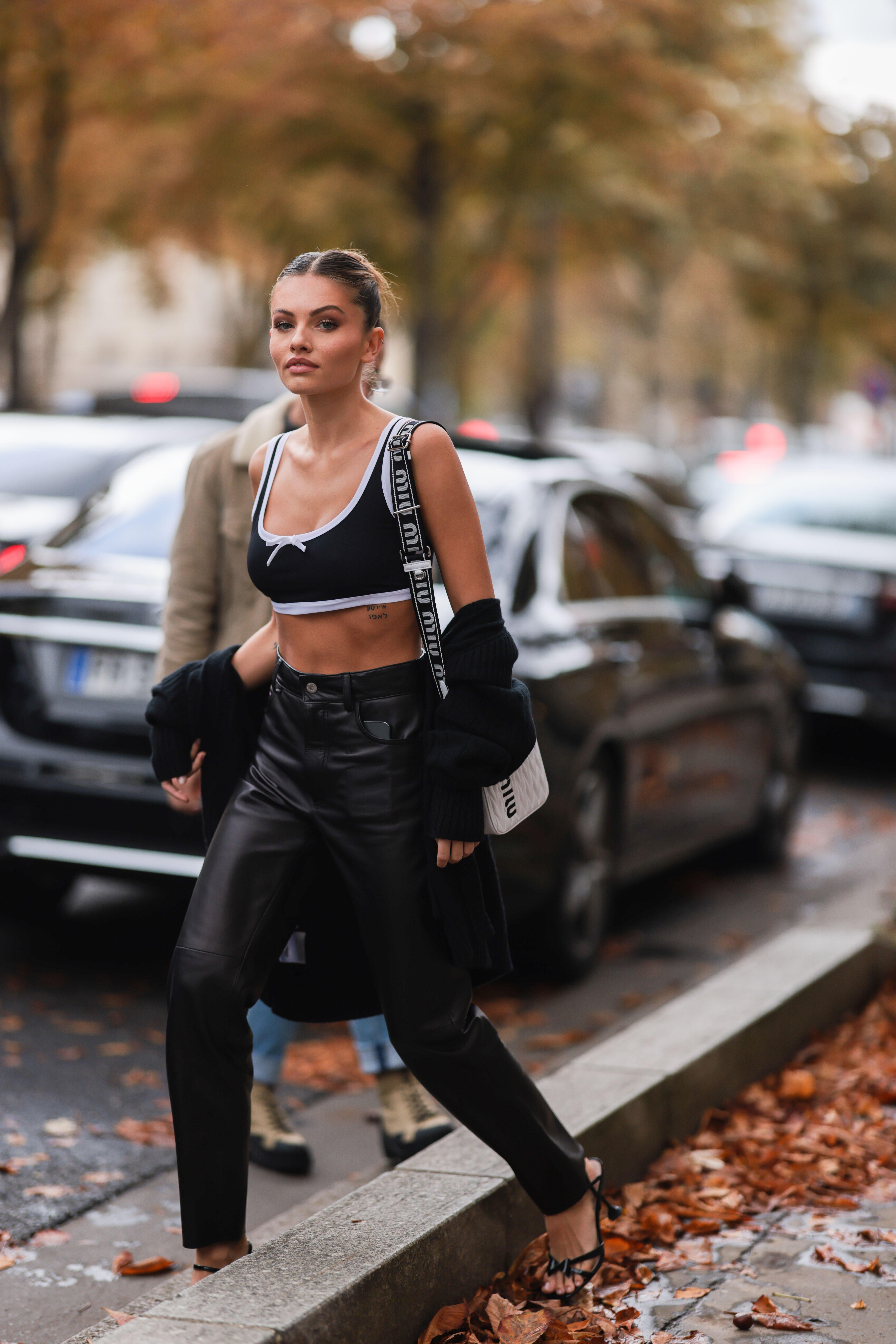 The leggy star has also shouted out Miu Miu in 2022, writing: "My 5th @miumiu show 💙💙Thank u so much for having me !! Always so happy to watch ur show !! Thank u my @miumiu family ❤️❤️ #miumiufw22 ! ( sorry for my weird bellybutton it's because of the operation)." Here, Thylane was referring to a cyst operation she underwent, one making headlines for its raw and public reveal.
Fronting Etam Lingerie
The Cacharel spokesperson, who also runs her No Smile clothing line, has been tapped by lingerie brand Etam. Sharing a runway snap while in feather undies last year, Thylane told fans: "Wowww. Thank you so much @etam for having me walking this incredible show !!! Had so much fun . Thank you @sagliogeraldine@cococasting forever gratefulThank u everyone for ur sweet messages."