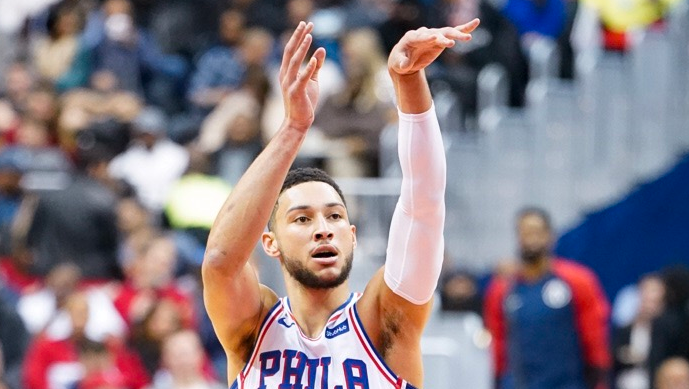 NBA Rumors: Rockets Need Third Team To 'Generate A Path' To Ben Simmons Trade
Philadelphia 76ers point guard Ben Simmons is one of the NBA superstars who are highly expected to be moved before the 2022 NBA trade deadline. As of now, the Sixers' top priority is to convince Simmons to stay in Philadelphia for the remainder of the 2021-22 NBA season. However, if they fail to change his mind, they could be forced to find him a new home before the real battle begins in the 2022 NBA Playoffs.
Despite the major flaws in his games, Simmons continues to receive strong interest from aspiring contenders that need additional star power and young teams that want to speed up their rebuilding plans.
Article continues below advertisement
Will Rockets Join Ben Simmons Sweepstakes?
In his article titled "Which NBA Buyers Make the Most Sense for a Ben Simmons Trade?" Eric Pincus of Bleacher Report talked about potential landing spots for Simmons. After discussing the seven interested teams - the New York Knicks, Los Angeles Lakers, Minnesota Timberwolves, Portland Trail Blazers, Sacramento Kings, Indiana Pacers, and the Cleveland Cavaliers - that Shams Charania of The Athletic mentioned, Pincus also talked about other possible trade destinations for the Sixers' disgruntled superstar.
Among the young teams that could emerge as a dark-horse suitor for Simmons are the Houston Rockets.
Rockets Should Find A Third Team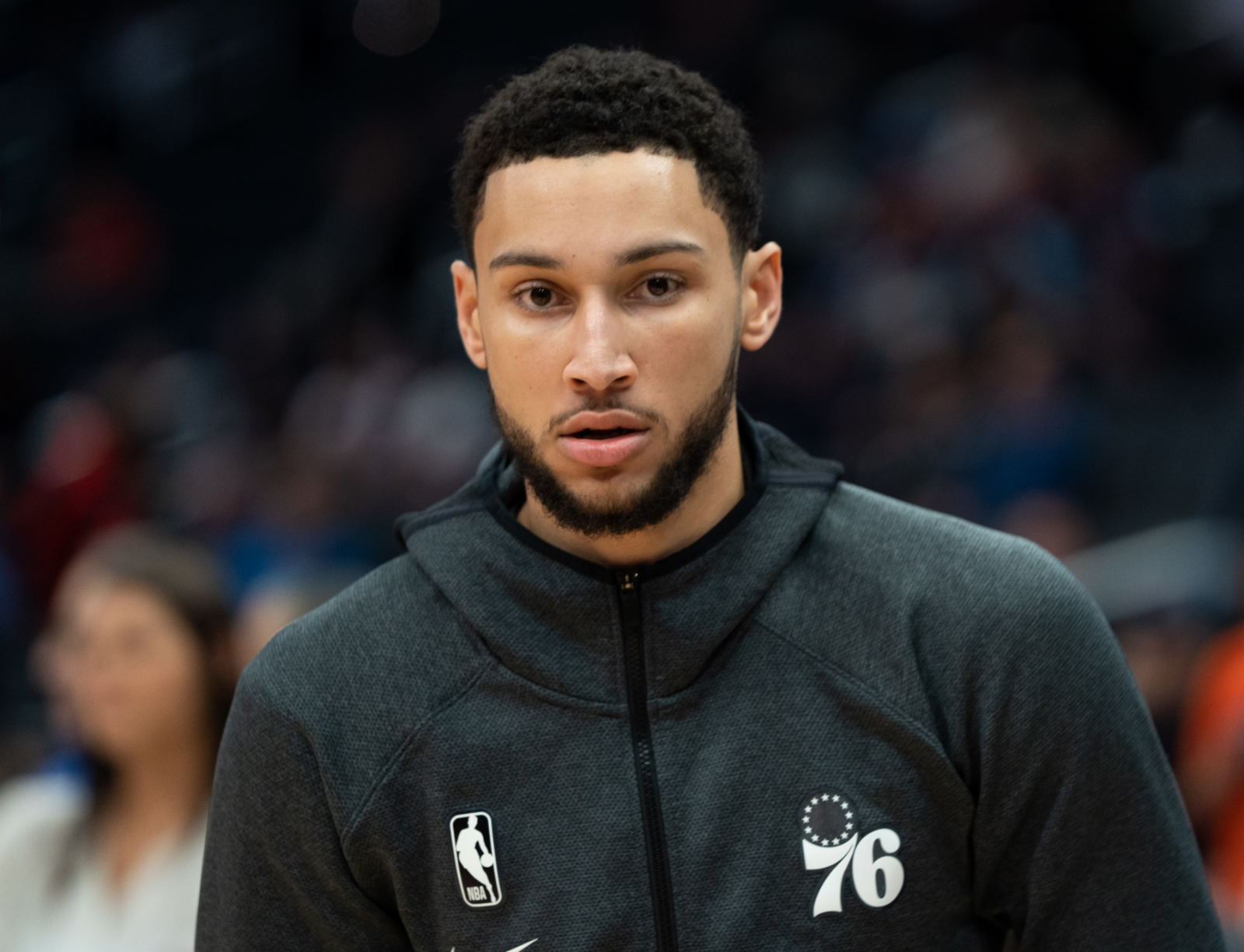 Having a plethora of interesting trade assets, the Rockets are indeed in a strong position to engage in a blockbuster deal before the 2022 NBA trade deadline. However, Pincus believes that the Rockets would be needing to find a third team to "generate a path" to a Simmons trade.
"The 76ers don't have interest in John Wall from the Houston Rockets," Pincus wrote. "If Eric Gordon, Christian Wood and some of the team's picks and prospects (but not Jalen Green or Alperen Sengun) aren't enough for Philadelphia, perhaps a third team could help Houston generate a path to a Simmons deal."
Article continues below advertisement
Trading For Ben Simmons Makes Sense For Rockets
As of now, it remains unknown if there's an ongoing trade negotiation between Sixers president of basketball operations Daryl Morey and his former team. However, it won't be surprising if the Rockets would be interested in adding Simmons to their roster. At 25, Simmons still fits the Rockets' rebuilding plans.
Simmons may have struggled in the 2021 NBA Playoffs, but his superstar potential is undeniable. Simmons could join forces with Jalen Green and Kevin Porter Jr. and form the core of the next title-contending team that the Rockets are trying to build in Houston in the post-James Harden era.
Ben Simmons Starts New Journey In Space City
Being traded to the Rockets would also benefit Simmons. Unlike in Philadelphia, the Rockets don't need to force Simmons to immediately return to the court since they are currently in the initial phase of the rebuilding process. Playing for the Rockets won't put Simmons closer to winning his first NBA championship title, but having a fresh start in Space City could help him regain his confidence and return to the right path to becoming a legitimate superstar in the NBA.
Also, compared to the Sixers who currently have Embiid, Simmons would have a better chance of being named the face of the franchise in Houston.