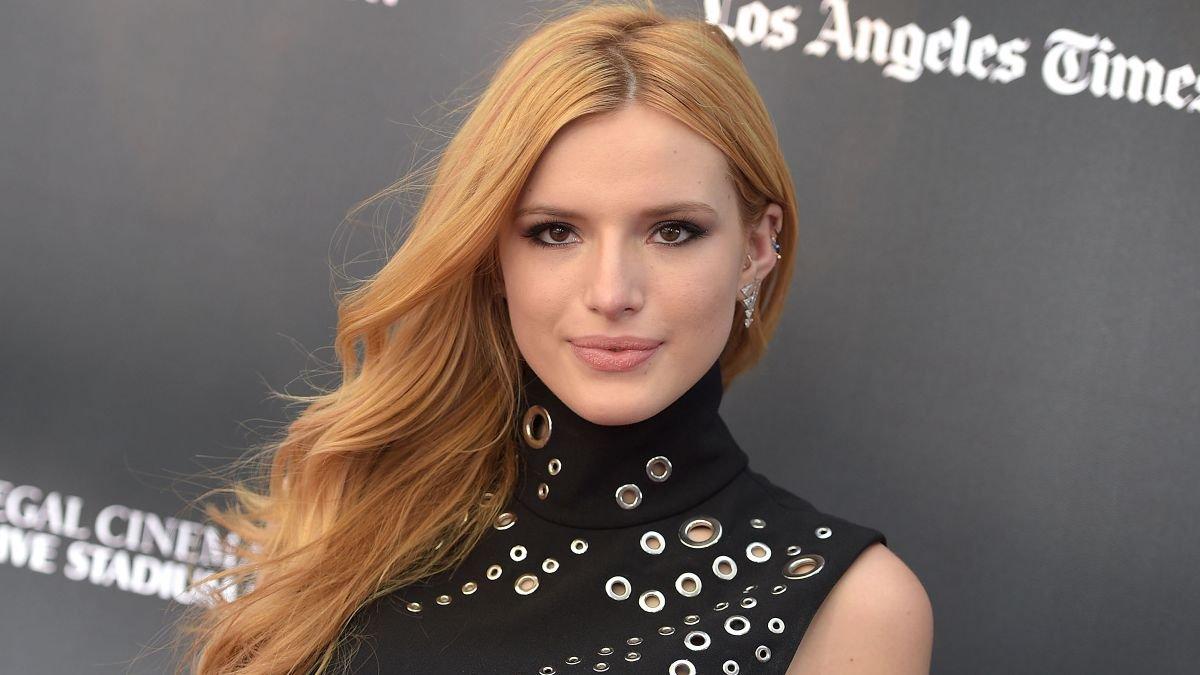 Bella Thorne Thrills Fans With 'Catwoman Flex'
She's been super busy directing a new music video with rapper Juicy J but Bella Thorne made time on Friday to do a fun shoot for her fans that was truly worth the wait. Clad in an outfit so tight it looked painted on, the 23-year-old actress, singer, and entrepreneur posed up a storm and delivered a very compelling Catwoman "flex," giving her Instagram followers a massive thrill.
"been busy directing but u alwayyys gotta make time for a catwoman flex," Bella captioned the slideshow. Check it out below.
Article continues below advertisement
Black For The Win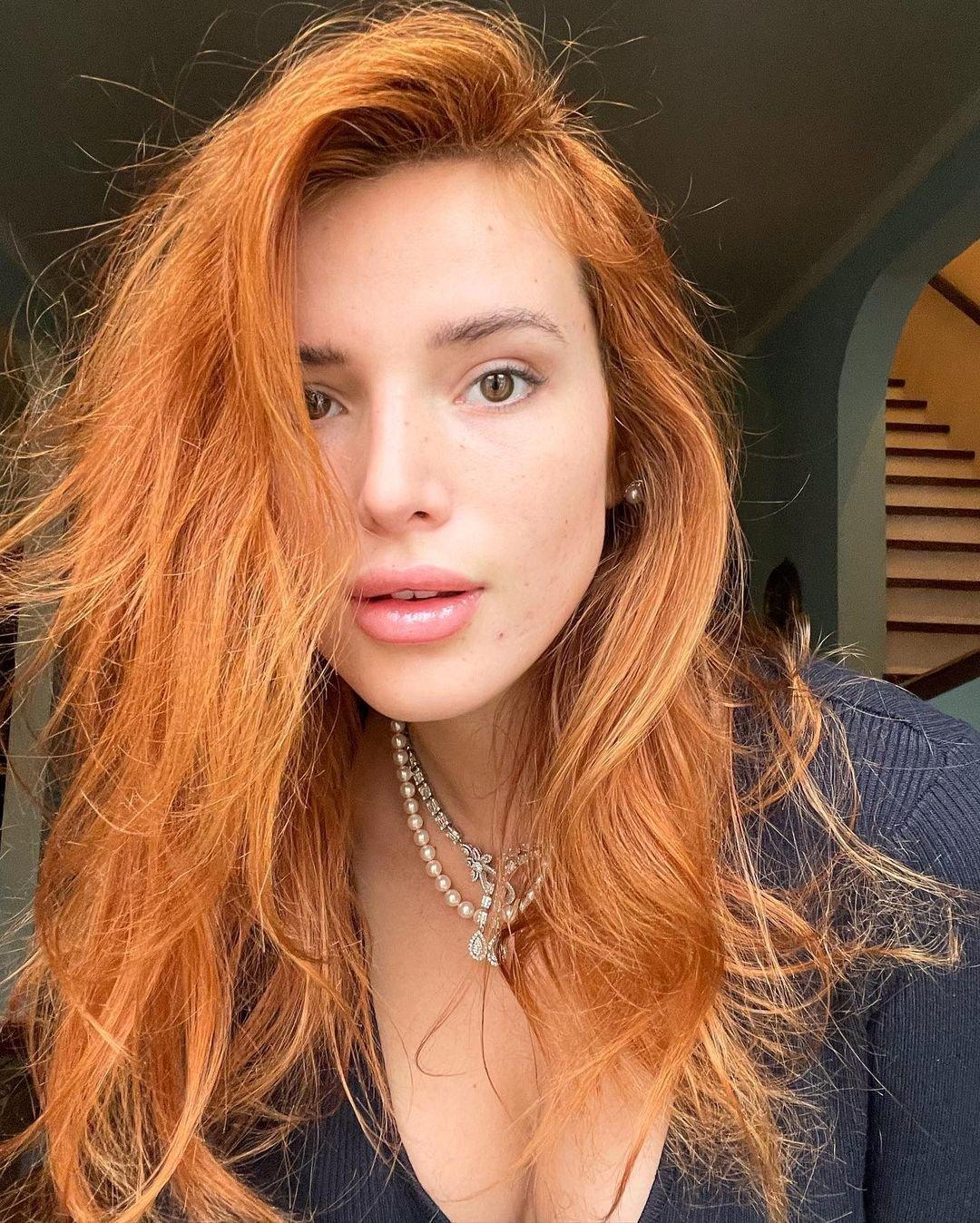 The Life of a Wannabe Mogul author and all-around star wowed in a daring fitted top that was mostly mesh. A few strips of black fabric covered her chest and accentuated her arms, forming a choker pattern around her neck.
She wore sophisticated black pumps and rocked the Multicolor Spiral Leggings from the Mugler Spring/Summer 2021 collection. The look was complete with plenty of Bulgari bling, including a couple of timepieces, a few bracelets, and an assortment of rings on her fingers. See it below!
Plenty Of Color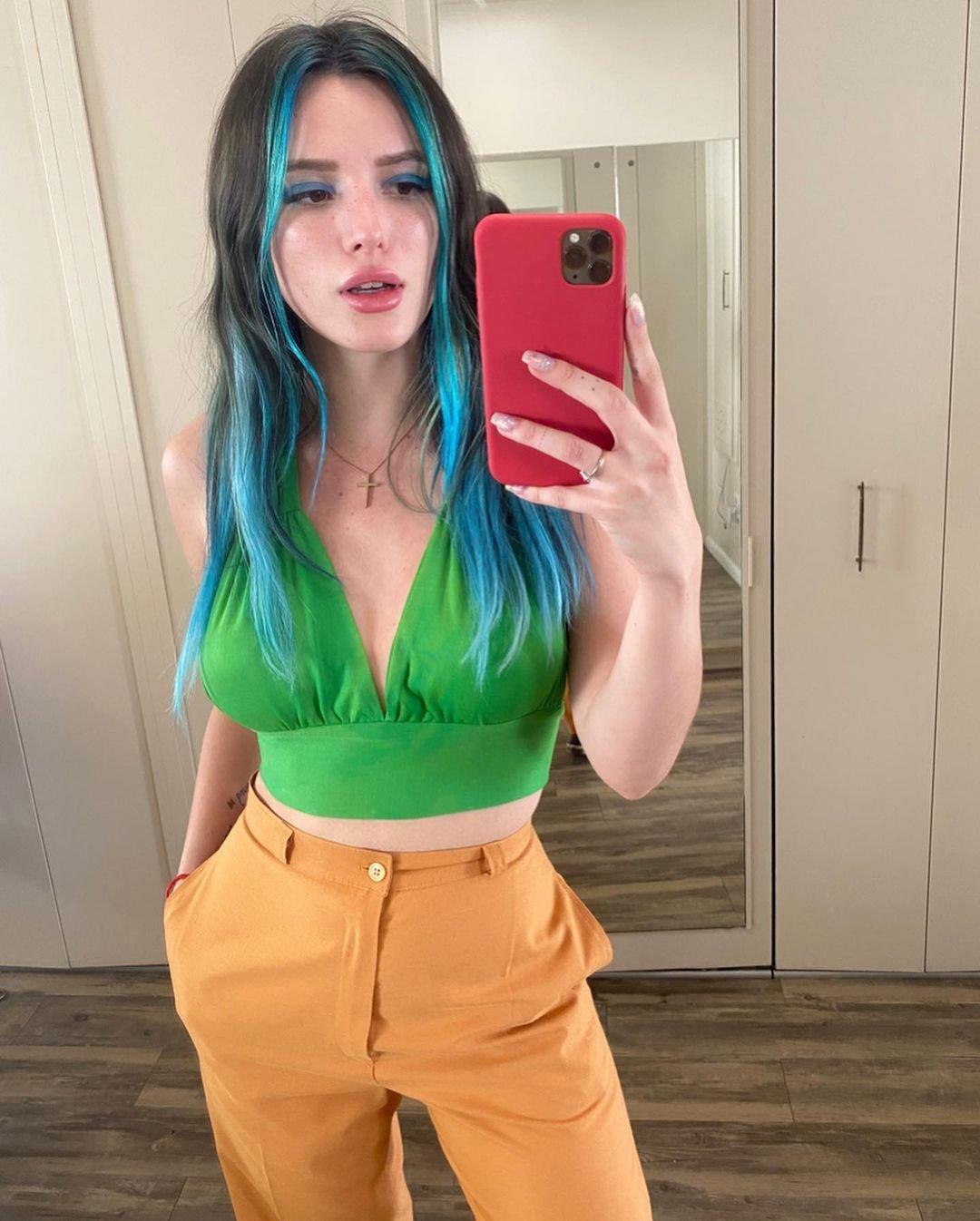 While the tone of her attire was predominantly dark, Bella's version of Catwoman also had plenty of color. Her leggings featured swirling stripes in pastel-pink, gray, cream. She sported hot-pink eye shadow to coordinate with her ensemble and rocked a statement emerald ring.
The superstar showed off her eye-popping outfit from all possible angles as she posed on two separate staircases and even sprawled out on the floor displaying her emerald-green stiletto nails that bared a remarkable resemblance to kitty claws.
Keep going for more photos!
Article continues below advertisement
Girl Of Many Talents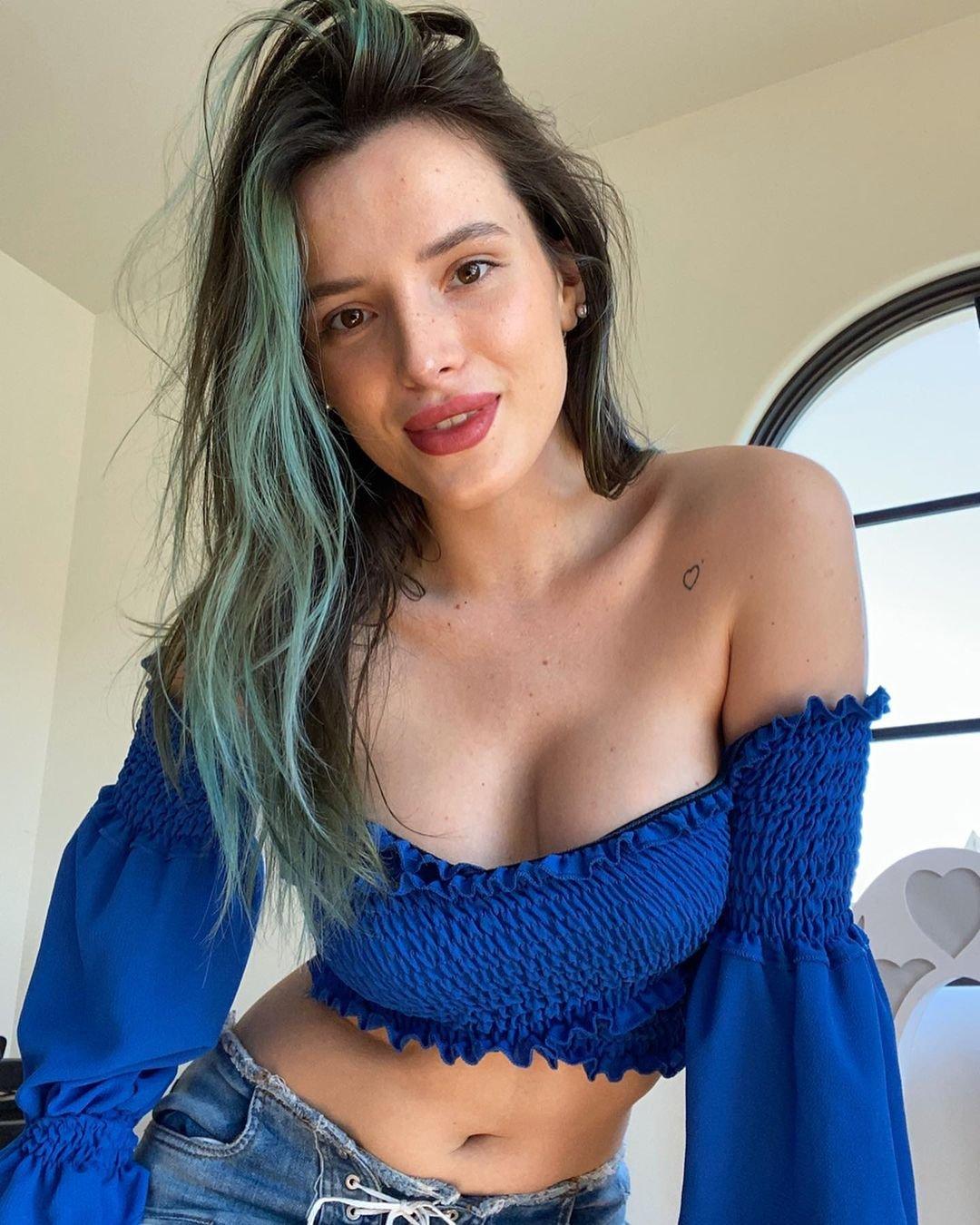 When she's not turning heads with her bold fashion style, Bella is working hard on her numerous artistic projects. For the past week, she's been flexing her director's muscles for a new music video that has renewed her collaboration with her "Shake It" co-star Abella Danger.
"Wait till u see this video I directed u gonna flip," Bella teased fans last weekend when she posted an entire gallery of pictures and behind-the-scenes shots.
Two Upcoming Movies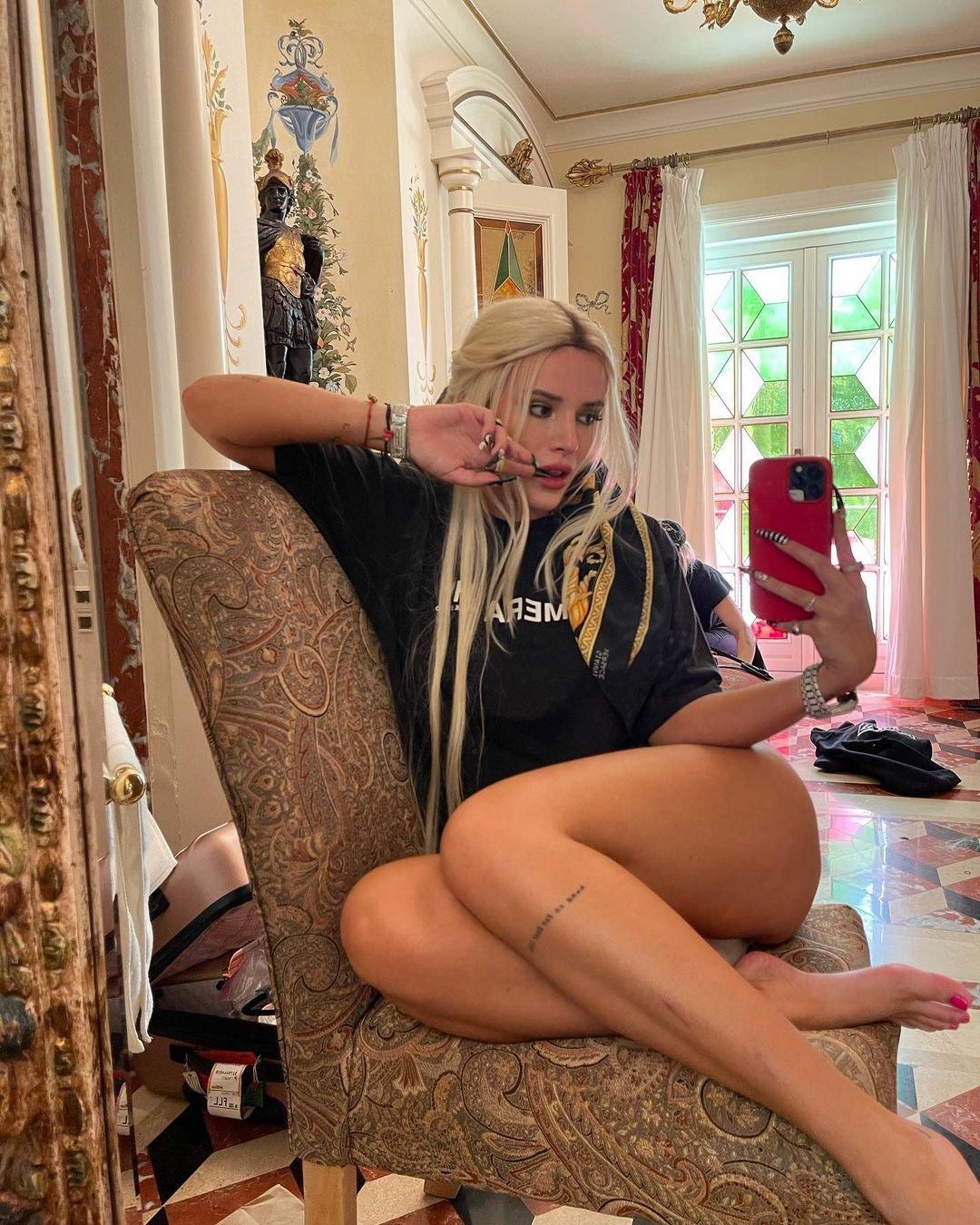 As diligent as she may be behind the camera, Bella has proven to be an incredibly talented actress. After an impressive performance in last year's Girl, she is due to star in two of the biggest summer movies in 2021, Masquerade and Habit, which hit theaters in July and August, respectively.
While the Masqueradetrailer had been out since June 3, delivering some truly griping snippets from the "tense and twisty home invasion thriller," fans still have to wait for a Habit teaser, with the few released photos showing Bella dressed up as a nun.