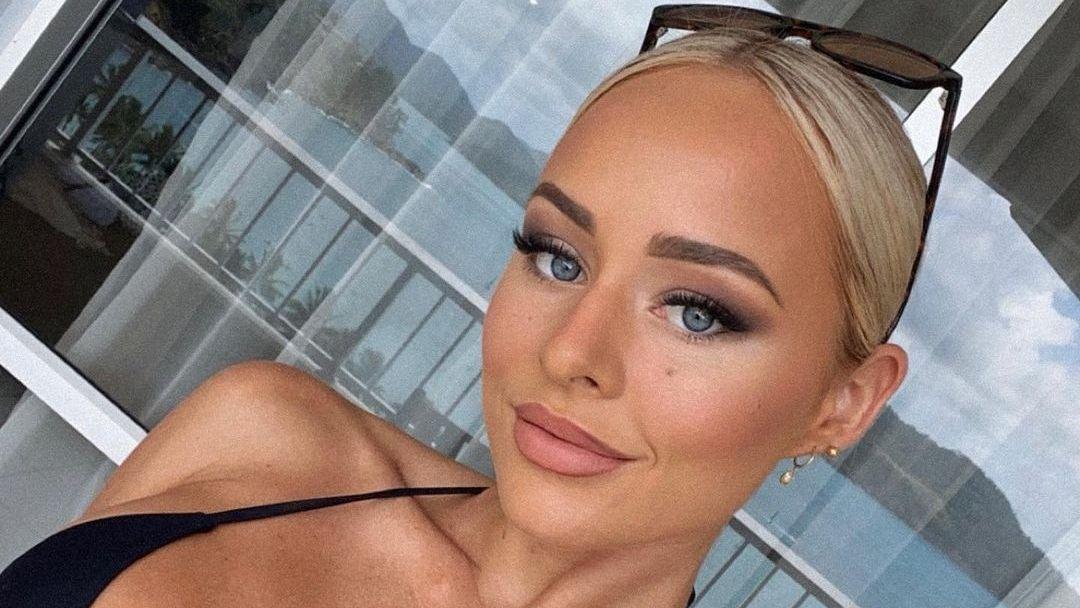 Australian Bombshell Allie Auton Smolders In Lace Lingerie
Blond bombshell Allie Auton raised temperatures on Thursday, March 4, when she teased her 642,000 Instagram followers in a tantalizing new update. In her most recent upload, the Aussie influencer showcased her bodacious curves in a scanty lace lingerie set that flaunted her fantastic physique and enviable assets.
The babe took the sultry photo inside her home in Brisbane, as per the geotag. She was in the living room as a big couch, a TV mounted on the wall, and other furniture were seen in the background.
Article continues below advertisement
Stunning In A Bikini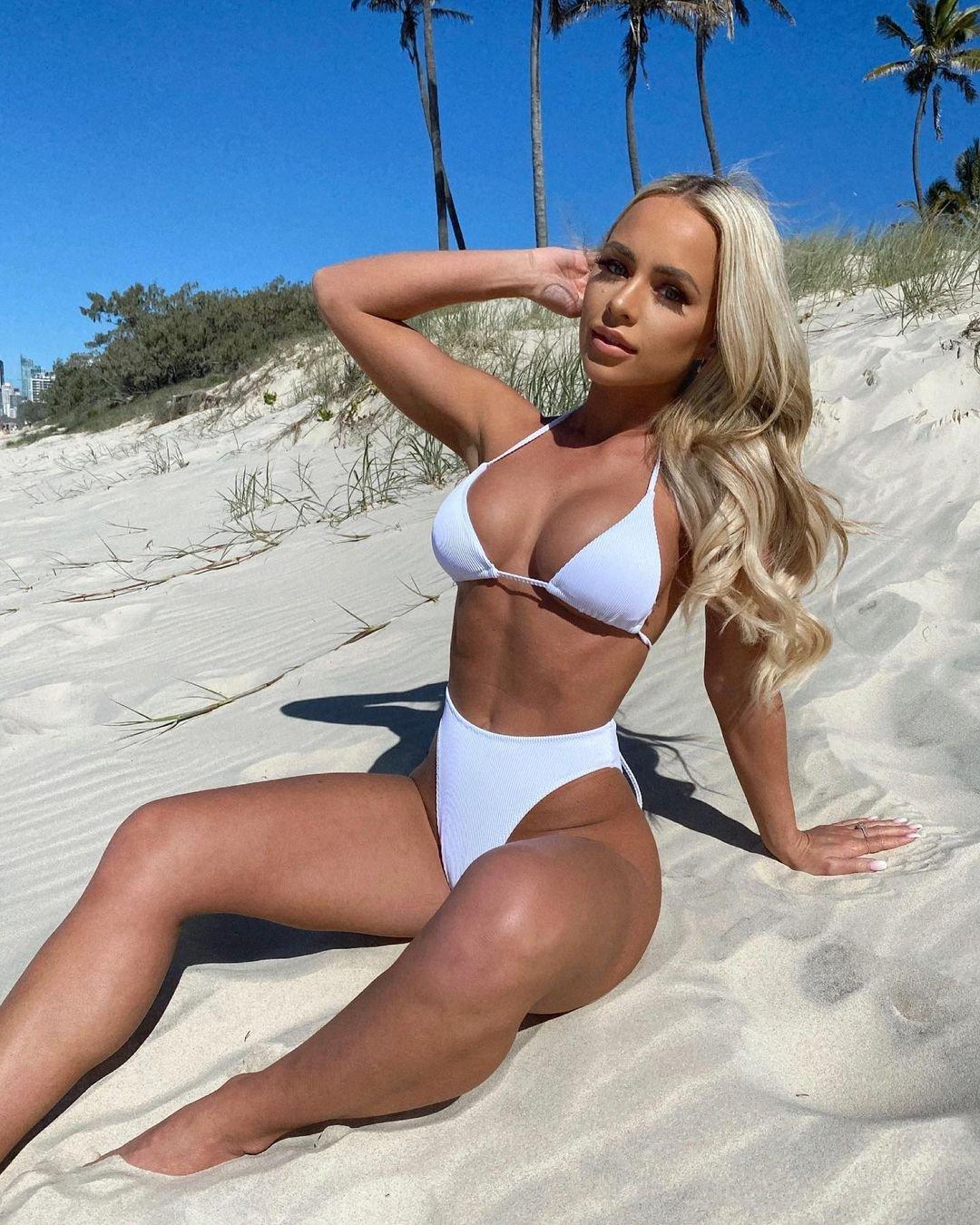 Notably, the air conditioner on the wall was turned on, and although Summer has ended, the start of the Autumn season in the Land Down Under was still pretty warm. The place had white walls and decors that made the whole space bright and perfect for a little selfie session.
Allie stood in front of a mirror, showing off her sexy underwear set. She showcased her curves and posed by popping her right hip to the side. The babe held her phone with her left hand and angled it in front of her face.
For The Love Of Lace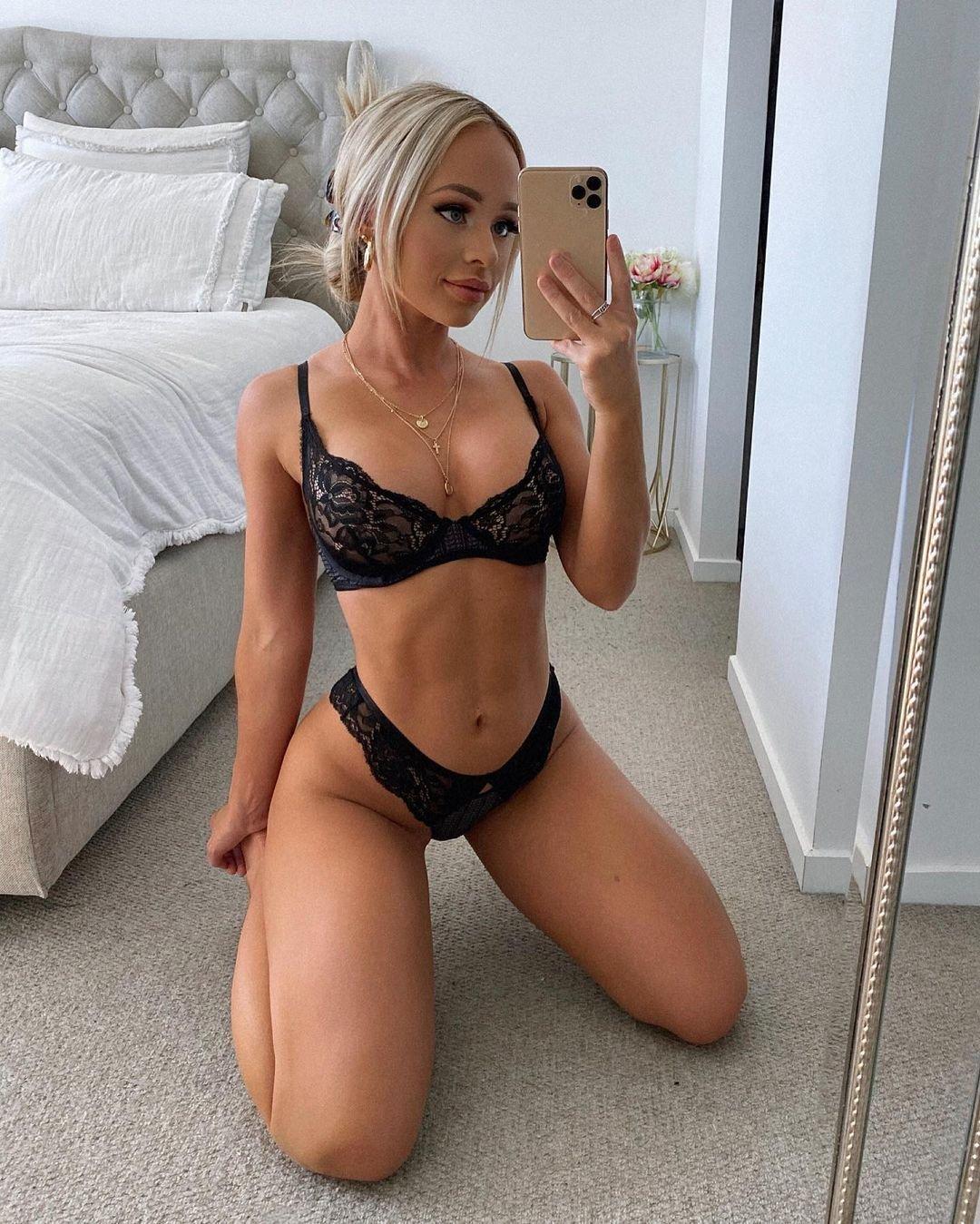 Allie wore a light pink bra-and-panty set for the occasion. The brassiere featured soft, sheer cups that were adorned with intricate lace detailing. The bra had a scalloped hem that gave more attention to her chest. The undergarment's see-through cups were too revealing that it prompted her to wear nipple pads. Her cleavage was also noticeable from the bra's plunging neckline. It had a thick stretchable band along the base that acted as a support for her breasts. Although, it was not enough as a tiny hint of her underboob was visible.
Article continues below advertisement
Bronze Goddess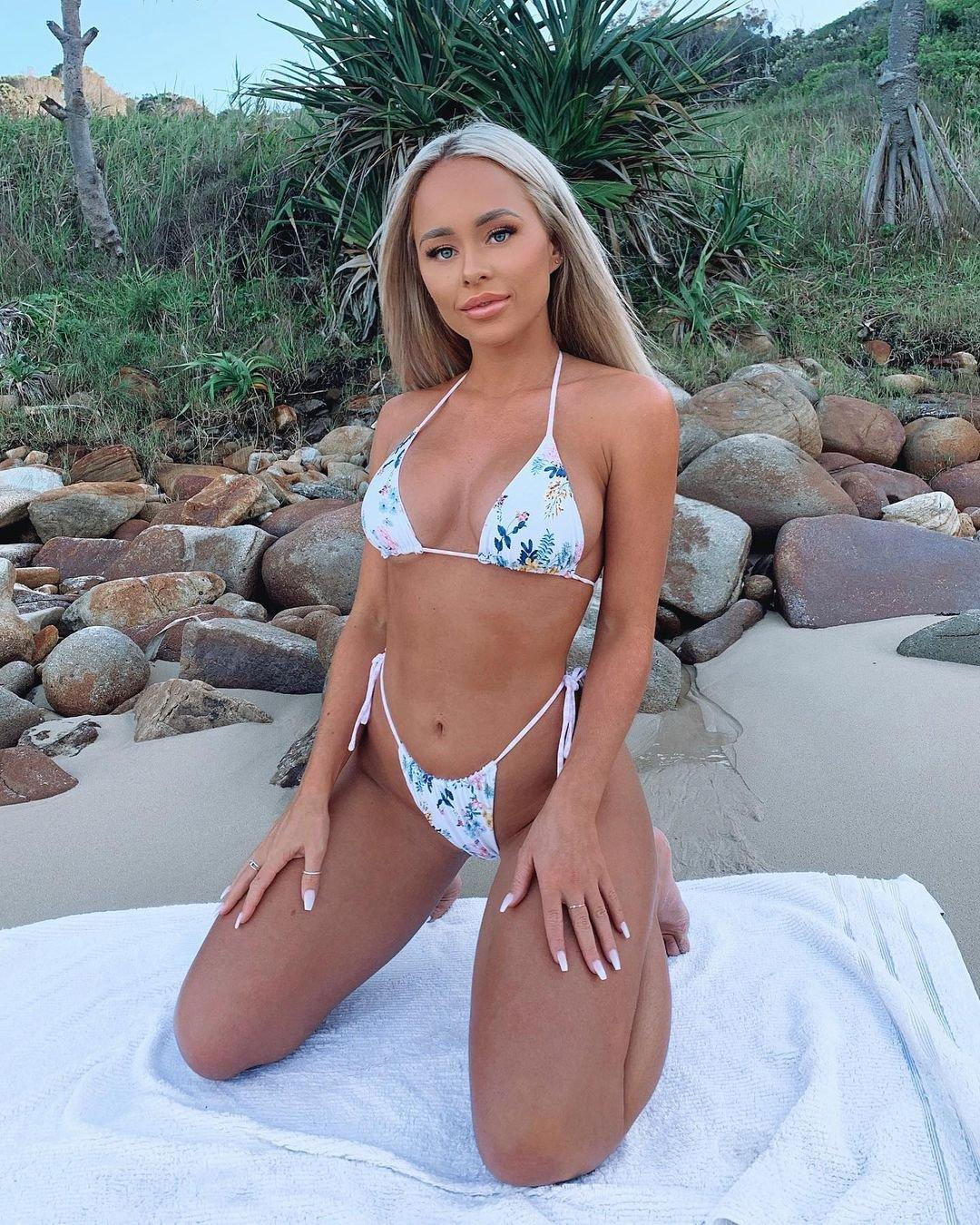 Allie sported the matching pair that was also made of the same sheer and lace fabric. Its waistline sat below her navel, and it helped highlight her flat stomach and chiseled abs. The high leg cuts also exposed plenty of skin around her groin area. Most of the undergarment was sheer, and the lower part was opaque and covered her modesty. The brand's logo was printed across the stretchable bands on the bra and panties.
Allie left her blond hair down with a center part and opted for a sleek, straight hairstyle.
Selfie Queen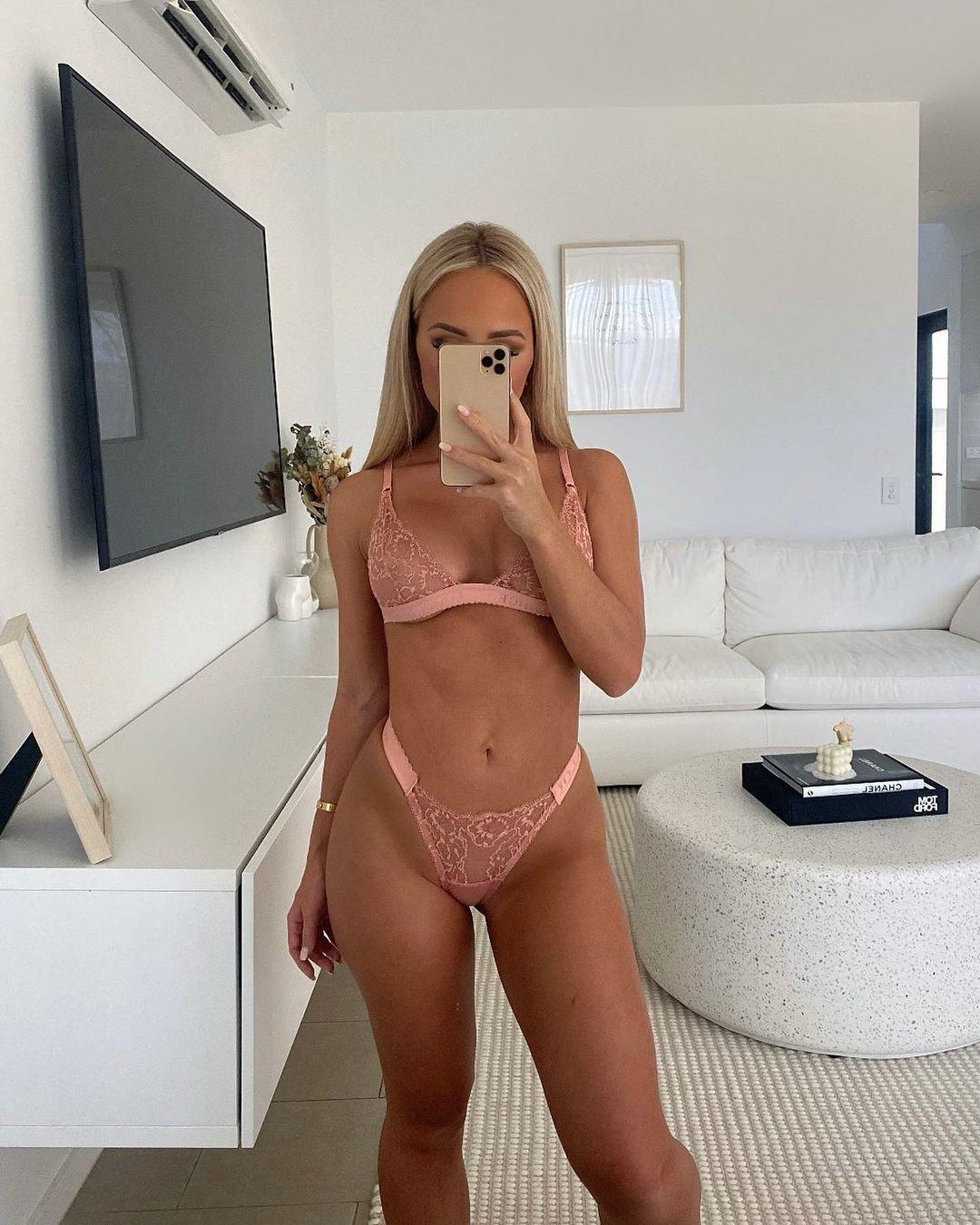 The model wore a thick, gold bangle as her only accessory.
In the caption, she wrote about her day. She tagged Lounge Underwear in the picture, revealing that her intimates came from the retailer.
The sexy lingerie photo accrued more than 15,200 likes in less than a day of going live on her feed. Avid admirers of the influencer also sent 160-plus messages in the comments section. Several fans gushed over her sheer display of skin and told her how hot she looked.