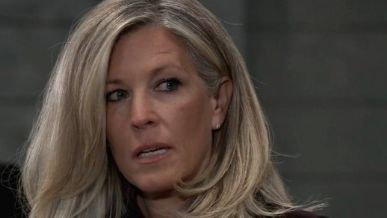 'General Hospital' Spoilers: Carly Threatens Nina And Robert Nudges Jason
During Wednesday's episode of General Hospital, spoilers tease that there will be another confrontation between Carly and Nina.
The General Hospital sneak peek shared via Instagram revealed a few tidbits regarding what's ahead on the February 24 episode. It appears that Carly will soon issue Nina a warning.
At the end of Tuesday's show, Michael and Willow showed up at the Crimson offices to surprise Nina. They brought Wiley with them and gave Nina a chance to form a bond with her grandson.
Article continues below advertisement
Wiley May Be Used As Leverage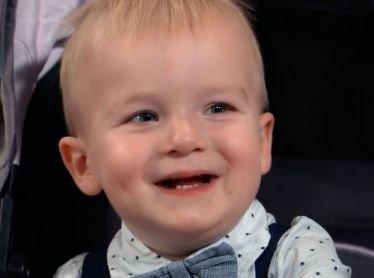 This visit that was initiated by Willow and Michael meant the world to Nina. Unfortunately, it seems this joy of Nina's may be short-lived.
General Hospital spoilers hint that Carly will catch up with this development and try to take over, using it to her benefit in a sense.
"If you don't play your cards right, it will be your last," Carly says to someone during Wednesday's episode.
The video clip does not confirm that Carly is talking to Nina here. However, it seems likely.
Nina Rattles Carly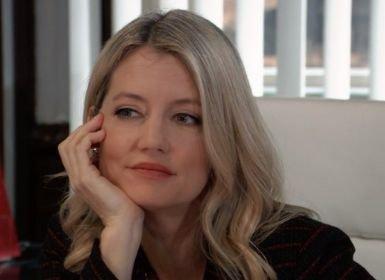 Nina has been furious with both Carly and Jax for what happened with the Nelle situation. Ultimately, she wants to avenge her daughter's death and blames Carly for it.
However, she may play along with Carly in the days ahead to an extent for the sole purpose of bonding with her grandson.
According to SheKnows Soaps, Carly will be concerned about what Nina might do next. In the past, Nina's behavior has frequently been inconsistent. Apparently, this has Carly seriously worried at the moment.
Article continues below advertisement
Anna Wants Information From Peter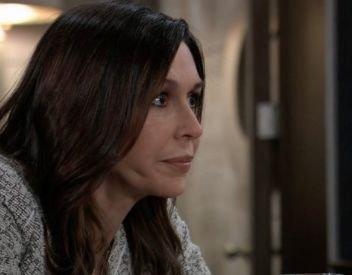 Despite her complicated history, Nina certainly seems to be laser-focused at the moment. After all that has happened, she's surely not about to back away and let Carly call the shots when it comes to Wiley.
Whatever goes down during this conversation, it's likely not the end of the drama between these two women.
"General Hospital" spoilers also reveal that Anna will face Peter. She now knows what Peter confessed to Valentin and will hope Peter will come clean with her, although it seems unlikely.
Robert Talks With Jason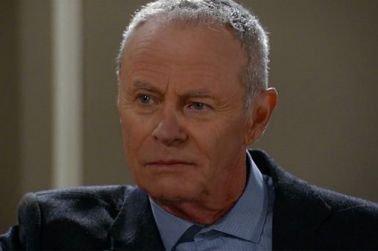 Viewers will see Robert and Jason meet up too. "General Hospital" spoilers note that Robert will talk to Jason about Maxie and Peter, noting that he's failed to prevent the wedding from happening.
Robert will suggest that Jason might be taking his eye off a much bigger prize. Both men know that Peter is sketchy and want to see him pay for what he's done. This conversation is surely about Peter, but viewers will have to tune in to see exactly what Robert means.
"General Hospital" spoilers promise dramatic developments ahead and fans cannot wait.