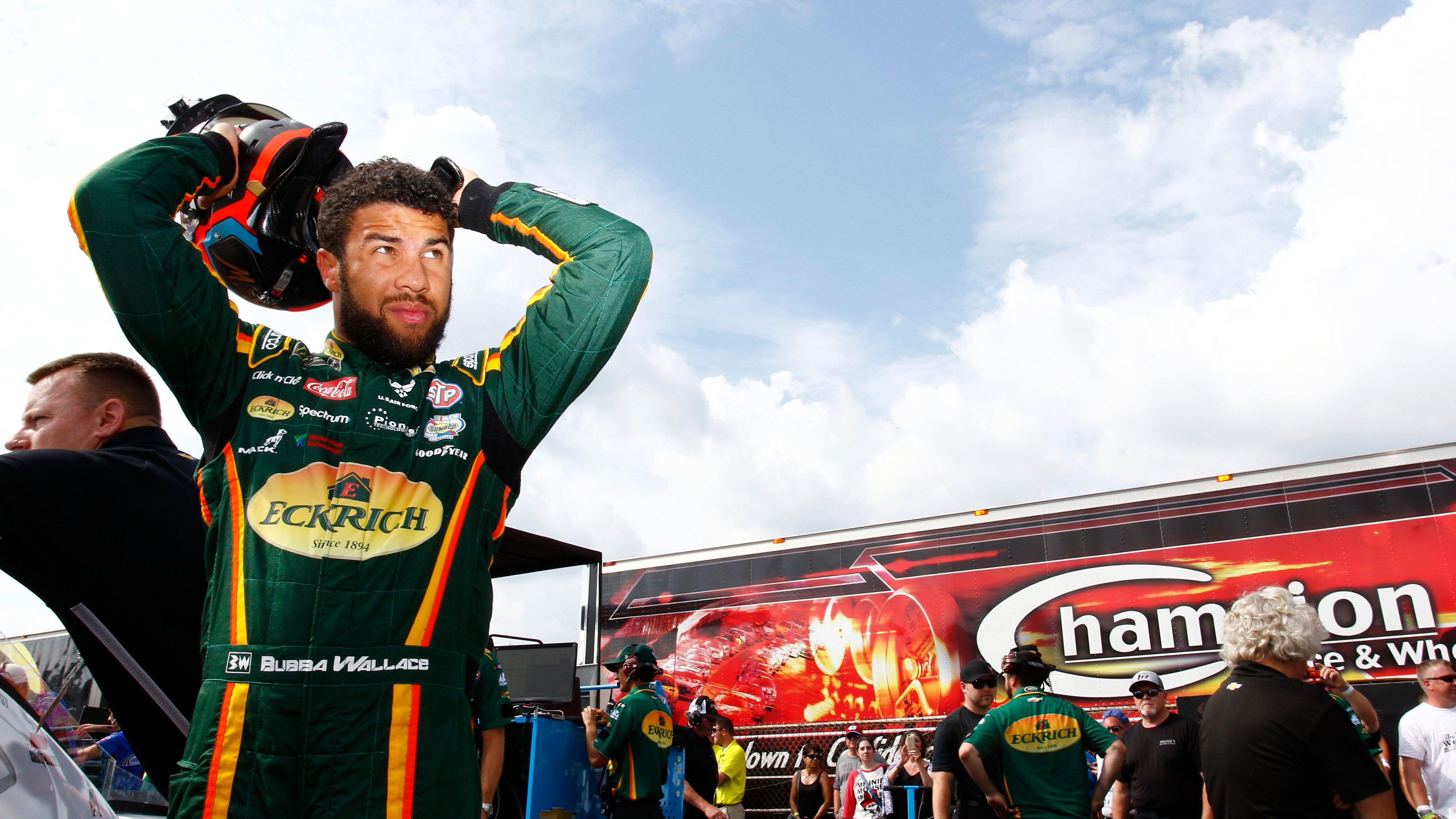 Bubba Wallace Was Shocked To Receive A Message From Michael Jordan After Joining 23XI Racing
Bubba Wallace is one of the best drivers on the planet. The American athlete competes in NASCAR and drives for Michael Jordan's racing team 23XI. He has been at the forefront of the team and is the only African-American individual to win more than once in any of the NASCAR series.
The recent events of the Black Lives Matter protests propelled Wallace to the limelight as the driver was vocal about his beliefs. His activism has led to some real change in the world of NASCAR and Wallace has become a source of inspiration for millions of fans around the world.
Article continues below advertisement
Bubba Wallace Is A Lucky Man
His stature and driving skills got him his big break when Wallace joined 23XI racing in 2020. In a recent interview, the American driver revealed that the day he got into 23XI racing, the great Michael Jordan sent him a message to congratulate him.
"Probably got 60-75 text messages when we announced that night. And I got about 10 unknown numbers and then I get one and I'm like reading the message, and at the bottom, it says "MJ". And I said let me read that again. Read the message, "MJ". Huh! Awesome! Michael Jordan is texting me, this is cool, he said.
-
How Did Bubba Wallace Join 23XI Racing
Wallace was racing for Richard Petty Motorsports before his big move to 23XI. The star athlete has struggled to win races with both Petty and 23XI, but his performances have always impressed.
The 29-year-old has seen an upturn in his fortune off the track as well, with Michael Jordan's company playing a huge role in it.
Article continues below advertisement
Wallace And His Performances In NASCAR
While he usually drives the number 23 car for 23XI racing, Wallace was racing in the number 45 yesterday. Another co-owner of the racing company, Denny Hamlin, has backed Wallace and provided him with a vote of confidence.
Hamlin is a driver on the NASCAR circuit but still manages to work as a part-time owner. He has repeatedly said that he respect's Bubba's work and ethics, something every person should strive towards.
The Social Impact Of Bubba Wallace's Protests
Bubba's constant protests against the white supremacist movement have brought dividends in the NASCAR community. NASCAR has banned the confederate flag in the wake of Wallace's protests. More measures are being taken to ensure that NASCAR becomes a much more inclusive place for all drivers.