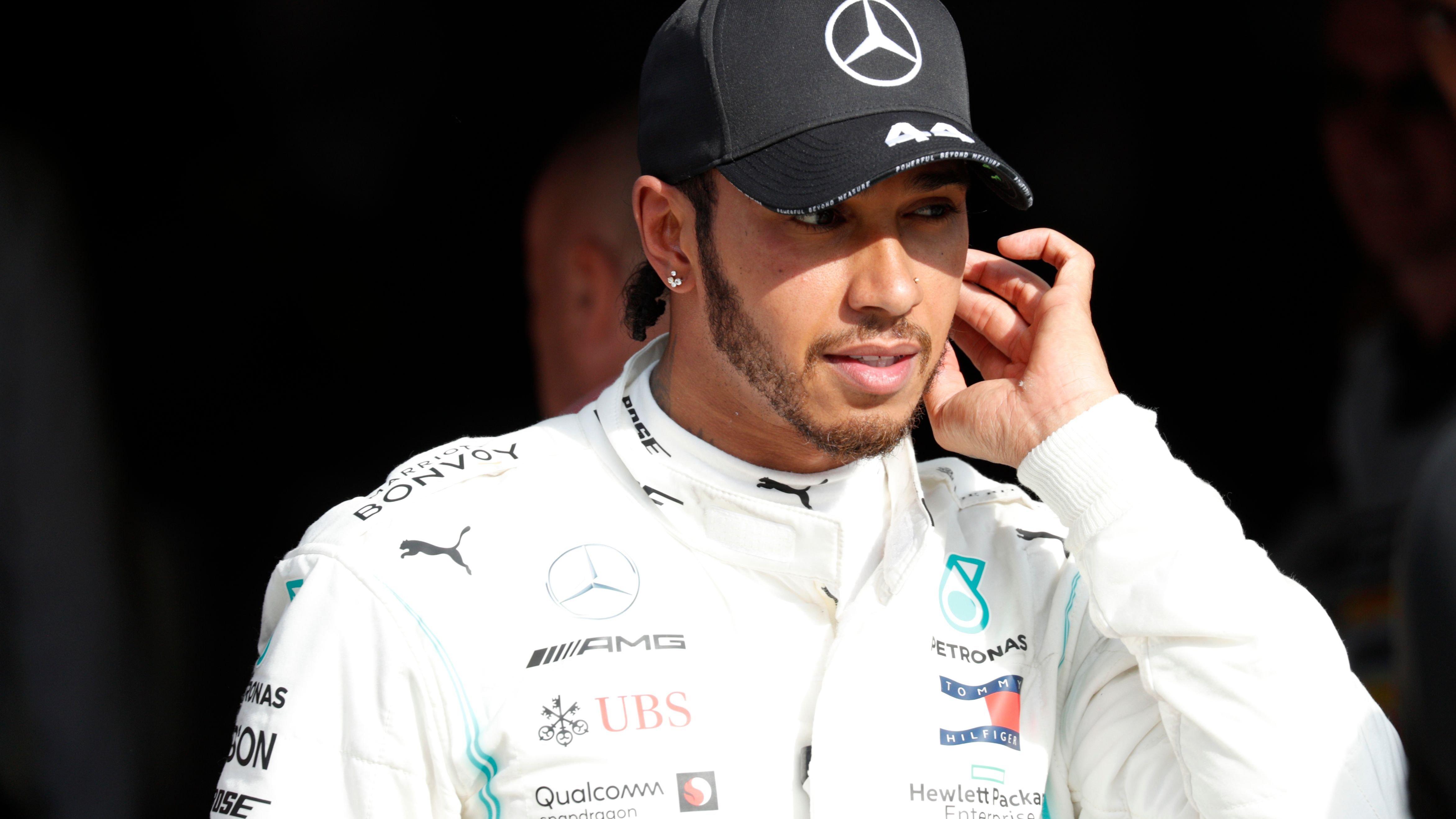 'Really Difficult For Me To Overcome': 7X World Champion Lewis Hamilton Reveals Difficulties Faced Due A Learning Disorder
Lewis Hamilton has established himself as one of the greatest drivers in F1 history. After tying the legendary Michael Schumacher's record of winning the most F1 championships, his career can only go on an upwards trajectory from here.
However, the British superstar has been through a long and treacherous journey that got him to the pinnacle of his sport.
Article continues below advertisement
Hamilton Opens Up About His Dyslexia
In a video uploaded to The Straits Times YouTube channel, Hamilton opened up about his academic struggles. He revealed that his work was made infinitely harder because of his dyslexia and that his commitment to driving hindered his progress in school.
"I discovered I was dyslexic when I was 17. And that was really difficult for me to overcome. I was spending three days at school. I'd be in detention all Monday because I took the weekend off. My headmaster did not support my career."
What is Dyslexia?
Dyslexia is a learning disability that hinders a person from doing basic things such as reading and comprehending letters and words. It massively disadvantages the person who is suffering from the disorder and is caused by differences in the language processing part of the human brain.
Hamilton's problems were worsened by the fact that he did not receive any support from his teachers. However, the Brit still managed to overcome all odds and made all of his dreams come true in the world of car racing.
Article continues below advertisement
His Struggles In F1
Hamilton is yet to register a win in the current F1 season and is in fifth place in the driver's championship. The Mercedes driver is also behind his teammate George Russell in the standings.
Last year's champion Max Verstappen is leading the standings this year, as he has built up a massive lead over Charles LeClerc in second place. It'll be interesting to see if anyone can put up a fight against the Dutch driver, or if he'll win the championship again.
Mercedes Fall Back In The Constructor's Championship
Mercedes have struggled this season and are in third place in the Constructor's Championship, behind leaders Red Bull, with Ferrari in second place. It is a sharp contrast from their usual dominance and they would look to correct the course before next season.
As for Hamilton, only time will tell if he can regain his form and win another championship to beat Schumacher's record. Nevertheless, he is an inspiration for several people around the planet, and he'll continue to be so.