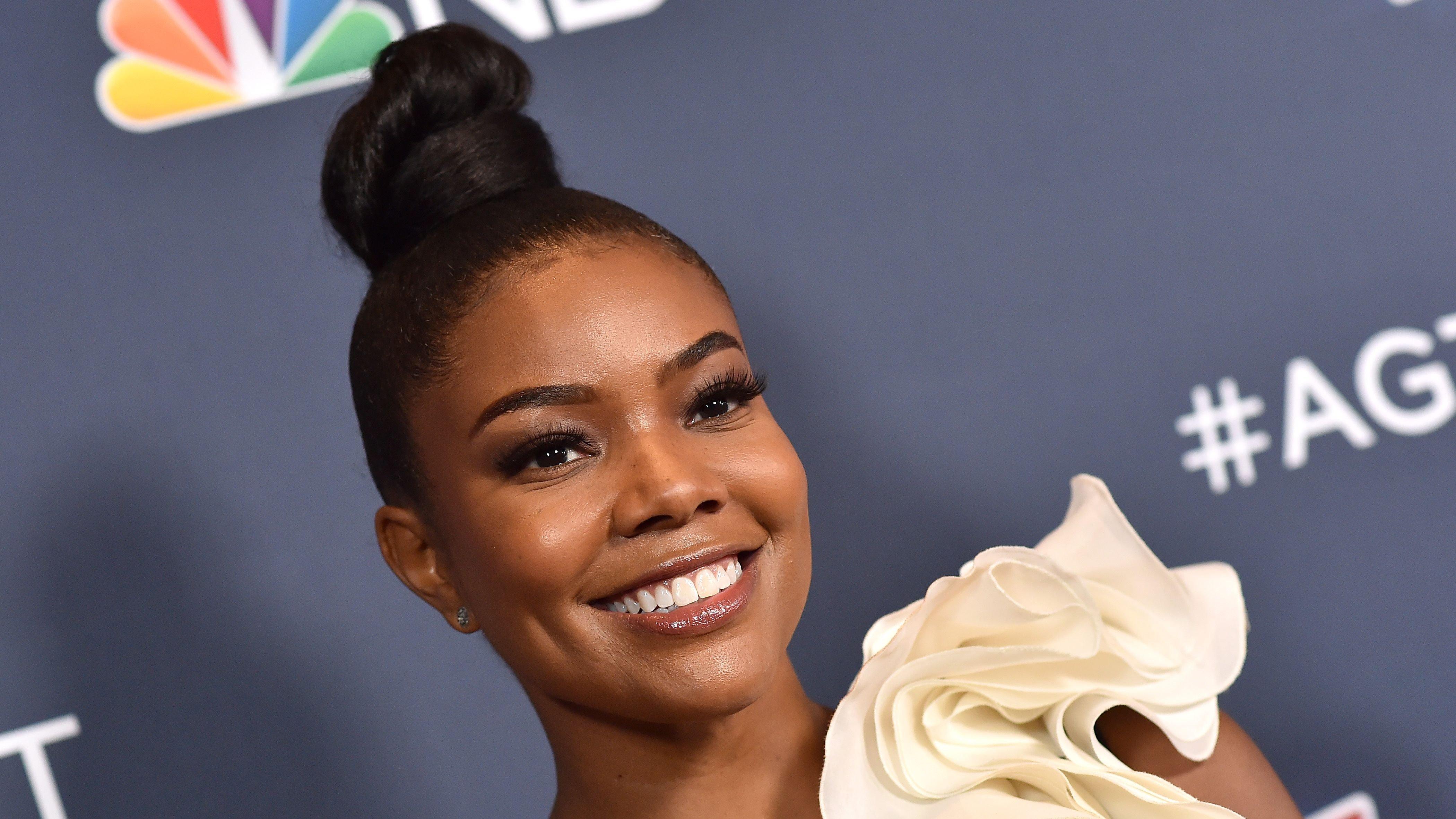 Gabrielle Union Looks Stunning In A Sequinned Minidress
Once again, Gabrielle Union and her husband Dwyane Wade are giving us primary fashion goals, and we adore them for it! We can't help but call the adorable couple, who were spotted on Instagram today wearing matching outfits, couple, and style goals! The actress posted a photo carousel of herself with her husband (and daughter Kaavia) on social media. They wore matching yellow and gold outfits that displayed their superb style and physique.
Article continues below advertisement
Gabrielle And Wade Apply Pressure
The look was created by Thomas Christos Kikis and included a jacket and minidress from an Italian fashion house, featuring stripes of grouped circular embellishments and sequins. Wade, who worked on the documentary as executive producer with LeBron James, wore a white button-down shirt with a vivid Gucci suit printed with light yellow and green florals on a white background. Gabrielle accessorized with a silver Valentino purse and gold Tiffany & Co. jewelry and wore the ensemble with matching gold Jimmy Choo stilettos. The Being Mary Jane actress also wore her hair in a sleek top knot and accessorized with a nude lip and glam makeup.
Wade World Tour
The Wade World Tour, which the Union-Wades have dubbed their annual family vacation, saw the Union-Wades spend the summer displaying their impeccable sense of style as a couple. The pair donned matching woven mesh outfits with crystal accents for one outing in Ibiza.
The black Sade Crystal Mesh Midi Dress from the NYC-based brand Diotoma, which has long sleeves and cutouts at the waist, was worn by the Cheaper by the Dozen star. She accessorized with big silver hoop earrings and a minibag with a triangle print in black and tan, and she wore her curly hair in a half-up high ponytail.
Article continues below advertisement
Naked And Unafraid
The 49-year-old actress wrote an emotional caption about how she's been feeling lately while posing in a salon chair, nude, with her knees pulled up to her chest.
Naked & Unafraid. The Rebirth Will Be GLORIOUS 🖤 PS Thank you @laurenlondon you showed up like the angel you are and dropped some knowledge & love on me that has changed the course of my life. Won't He do it. 💫🙏🏾👑 PSS THANK YOU to everyone who has taken the time to pour into me these last few months as I've struggled mightily. THANK YOU!!!!!
-
The Wades Launches 'Proudly'
The 3-year-old daughter of Gabrielle and Dwyane Wade is already a budding CEO. It is no surprise that Gabrielle said her daughter had "the most important voice" when she and her husband started creating their baby care line Proudly. The product offers items specifically for people with darker skin (and is now available to shop at Target). No one would, of course, anticipate anything less from Kaavia James.