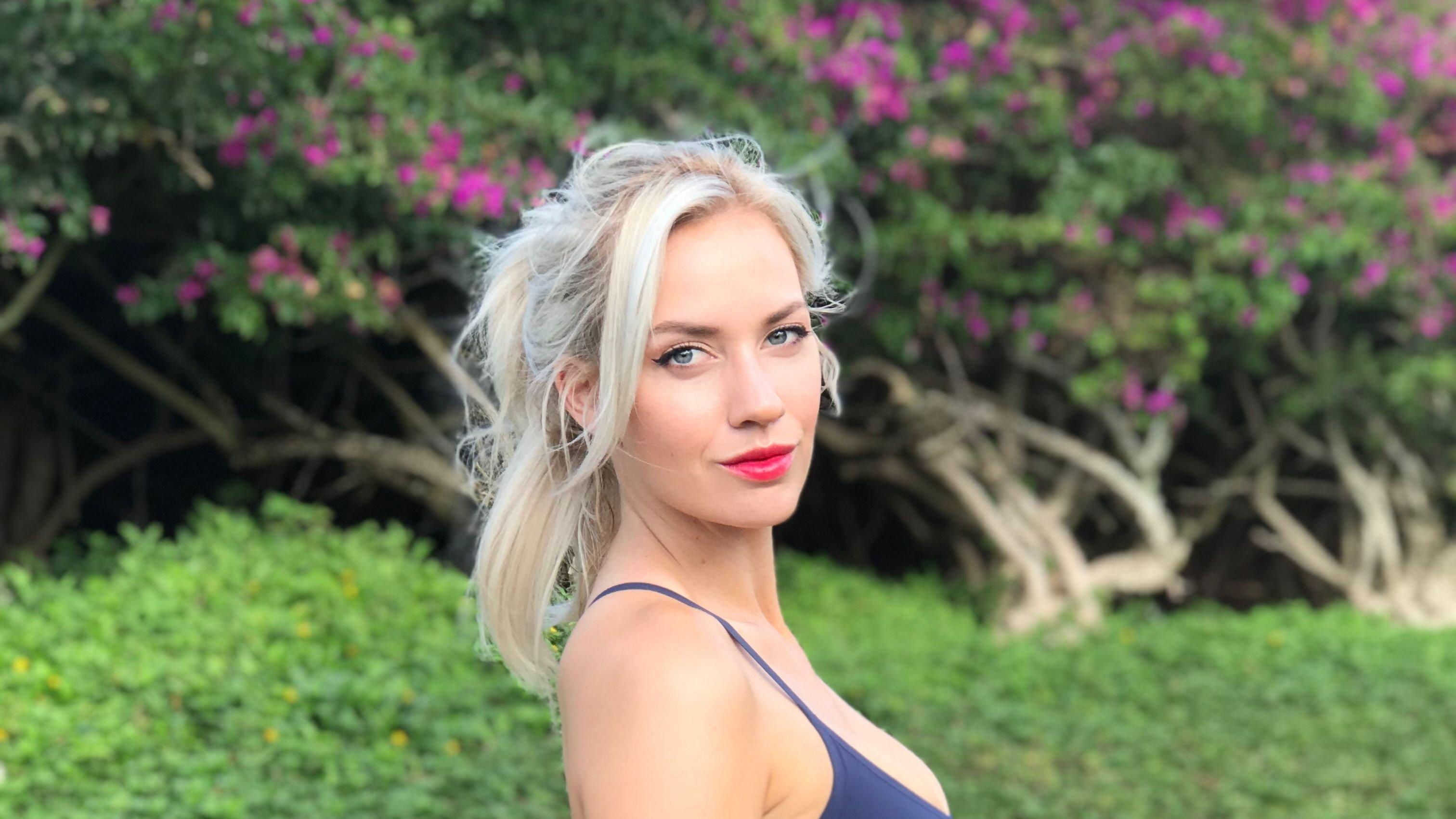 Paige Spiranac Celebrates Maxim Cover In Swimwear
Over the weekend, Paige Spiranac had several reasons to celebrate in South Beach. One month after Maxim labeled her the "sexiest woman alive," the golfer-turned-influencer ventured out for the magazine's Hot 100 experience at Hyde Beach in Miami on Saturday.
Paige Spiranac, 29, has been captivating the golf community for years with her Instagram account. The American has gained followers on social media using snapshots and enticing photos.
Article continues below advertisement
The Sexiest Woman Alive Steps Out In Style
The 29-year-old Spiranac grinned on the red carpet as she posed next to her Maxim cover, wearing a skimpy black outfit with a bikini-like top and a see-through skirt. She opted for a subtle glam, leaving her platinum blonde hair wavy.
Spiranac initially revealed that she would grace the cover of Maxim in June. She then expressed her "truly disbelief" over the accolade to her 3.5 million Instagram followers.
In partnership with @maximmag and @swaggolfco, I am excited and honored to announce the extremely limited edition Hot 100 Box celebrating my Hot 100 title. A very limited edition Flaming Queen Fairway cover, a towel with one of the shots from my magazine spread, and an autographed copy of the cover of the Maxim Hot 100 issue can be yours but you have to act fast! Link in bio🔥🔥🔥
-
Celebrating July 4th
As she celebrated the yearly calendar date, Insta-Golf Girl showed off her lean physique in a little two-piece. Smoldering as she posed in front of grass and a tree trunk, the former professional golfer showed off her curves in a plunging, checkered bikini in baby blue and white.
The Colorado-born beauty chose to wear a high-cut instead of a patriotic flag display, showcasing her assets and her voluptuous hips and toned stomach. She struck a posture, raising one arm while making direct eye contact and letting her blonde hair fall.
Article continues below advertisement
Paige Covers Maxim's 'Hot 100'
There are no signs of Paige Spiranac slowing down. The 29-year-old former golf professional was crowned Maxim's World's Sexiest Woman due to her popularity on social media. In an interview with the magazine, Spiranac, featured on the cover of Maxim's Hot 100 edition, expressed her happiness with the course her life is taking.
It's Open Championship Time
This morning, the 150th Open Championship began at one of the most recognizable golf courses in the world: St. Andrews. Paige Spiranac also created some buzz when she stated on Thursday that she had predicted Smith would win the British Open and joked that she hoped her prediction would "age well come Sunday."