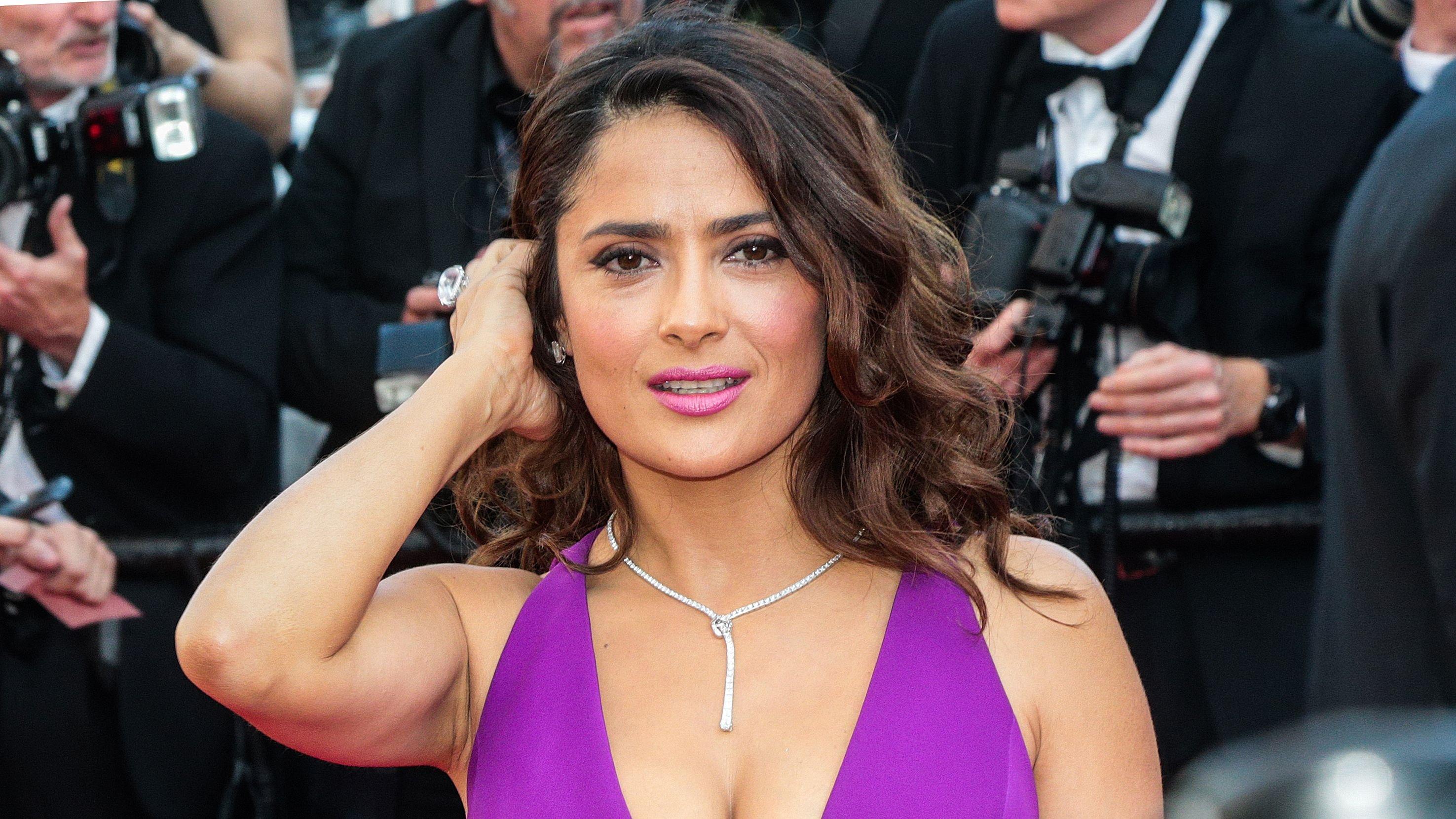 Salma Hayek Stuns In Figure-Hugging Dress
Salma Hayek has shown us over the years that she is an expert in making red carpet appearances, and for the SAG Awards, she looked stunning as she arrived on behalf of the nominated movie House Of Gucci. The 55-year-old looked stunning while strolling the red carpet at the beginning of award season in a hot pink gown and sheer gloves!
Article continues below advertisement
Salma Is A Pink Hottie For SAG Awards
The outfit included an asymmetrical halter top that cinched at the chest and hugged her waist. Then, it hung like a cloak down her back and bent up at her hips. Salma adorned her wrists and rings with tons of diamonds and added translucent gloves with polka dots.
The Mexican actress pulled her hair back into a messy-looking ponytail, perfectly matching the exquisite outfit. Salma had skin that was also dewy and radiant. She underwent skincare treatment with the upscale brand Noble Panacea and her makeup artist Mario Dedivanovic.
Salma Looks Mesmerizing In Skintight Dress
The Frida star wore a skintight bandage dress that showed her well-known proportions for a movie premiere in 1997. Salma's gold strappy heels went perfectly with the white midi dress' spaghetti straps and blue and silver accents.
The brunette beauty chose to part her hair to the side, showcasing her naturally curly hair. Salma opted for a minimal makeup look.
Article continues below advertisement
Salma's Produced Movie Trailer Is Out
Salma Hayek is enhancing her résumé by adding a producing credit. She shared with her.
21.5 million followers the trailer for her upcoming television show, "Santa Evita," a story she describes as "almost impossible to believe."
I'm excited to share with you the trailer for the new and controversial limited series that I produced #SantaEvita. It's based on a real-life story almost impossible to believe. It will premiere on @hulu in the US, @StarPlusLA in Mexico and Latin America, and @disneyplus in Europe and everywhere else on July 26.
-
The television show is based on the true story of Eva Peron's body waiting three years to be buried within a monument that was never finished. It will air on Hulu in the United States and Star Plus in Mexico and Latin America.
Happy Father's Day With A Bang
All four children are shown in the family portrait posing with their father and Salma. They are all dressed stylishly in resort wear and dark sunglasses, giving the impression that they are on vacation at the beach.
Given that she is a Mexican woman married to a Frenchman, the actress displayed her ability to speak three languages in her post; she captioned;