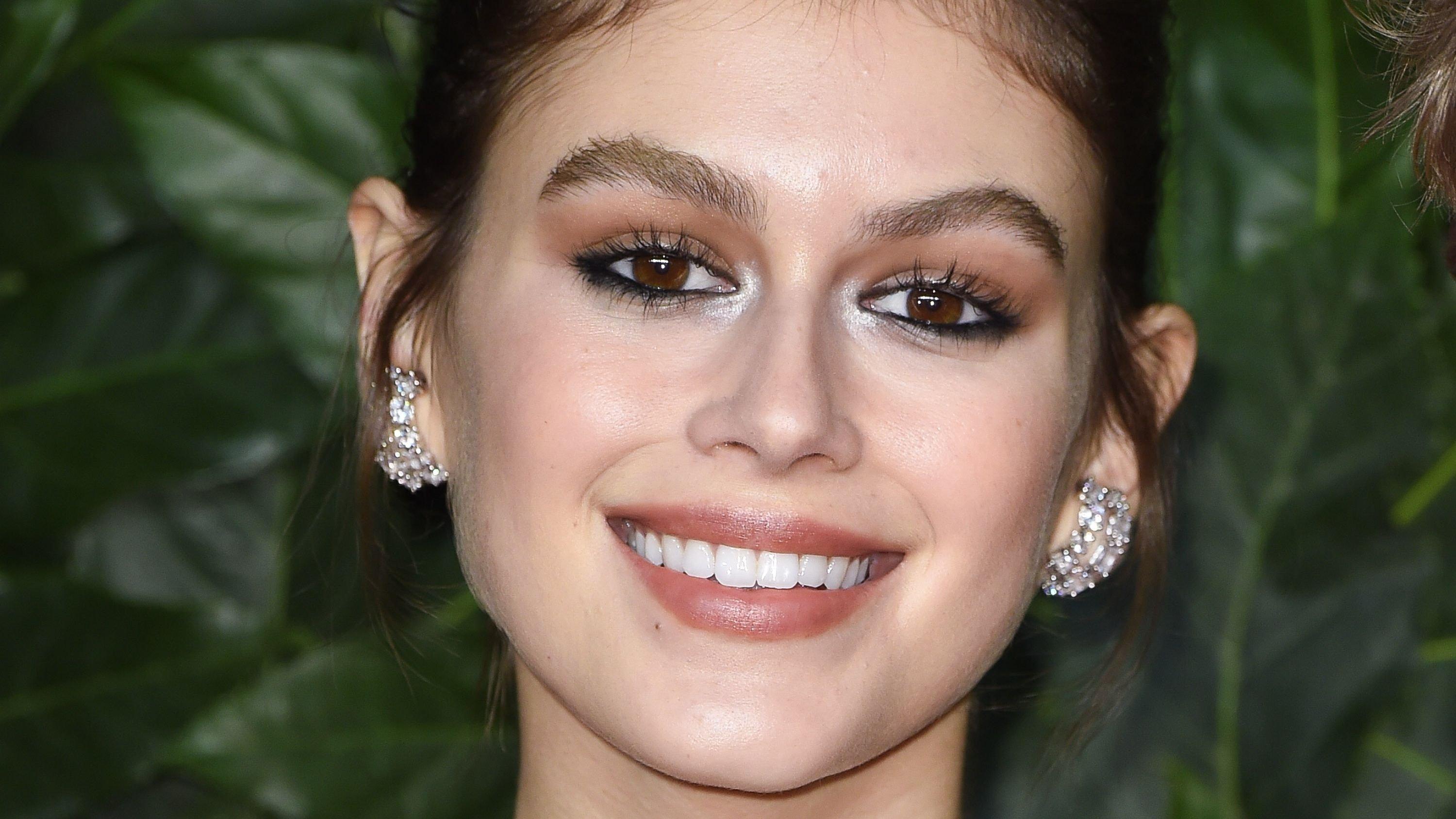 Kaia Gerber In Swimsuit Shares Tribute To Her Dad
She turns up the sexiness in her magazine shoots, but Kaia Gerber's swimsuit posts on Instagram paint a different picture of the up-and-coming model. Case in point, the 20-year-old's touching birthday tribute to her famous father, entertainment industry businessman and former model Rande Gerber, portrayed a sweet, caring daughter and showed her curling up on her dad's chest for an adorable photo on a chaise lounge chair.
Kaia, whose mom is supermodel legend Cindy Crawford, 56, accompanied the share with a touching message of appreciation for her pop, who turned 60 on April 27.
Article continues below advertisement
Her 'Best Friend'
Now in the news for fronting Loewe's FW22 campaign, Kaia impressed fans last month with a sweet snap in which she was cuddling with her dad on a sunkissed beach. A glimpse of white sand could be seen in the close-up, which captured a shirtless Rande from the waist up and saw him lounging on a striped pillow with his daughter in his arms.
Photographed from behind, Kaia had her eyes closed and appeared to be napping. She wore a colorful halterneck swimsuit with an open back and had her messy locks spilling all around her.
Loving Tribute
Her dad lovingly replied in the comments: "You will always be my little angel forever 🙏❤️."
Such heartwarming exchanges between the father-daughter duo have become a frequent occurrence on their social media, particularly when celebrating a family birthday. For instance, for Rande's birthday last year, Kaia posted a glorious beach selfie with her old man, which you can see above.
Article continues below advertisement
Doting Father
"Happy birthday to my best friend, the reason I listen to the music I do, watch the movies I watch, and the person who showed me how to stay forever young. I love you dad ❤️," read the caption.
Likewise, Rande was ever the doting father as he celebrated his little girl on her 19th birthday last year. Sharing a gorgeous photo of a smiling Kaia in a black bikini top, he wrote: "Happy Birthday my little angel. I thought I was in trouble when I took this 5 years ago but your beauty on the inside has proven to be even bigger than your smile. I love you forever."
Keep going for more pics!
Perfect Family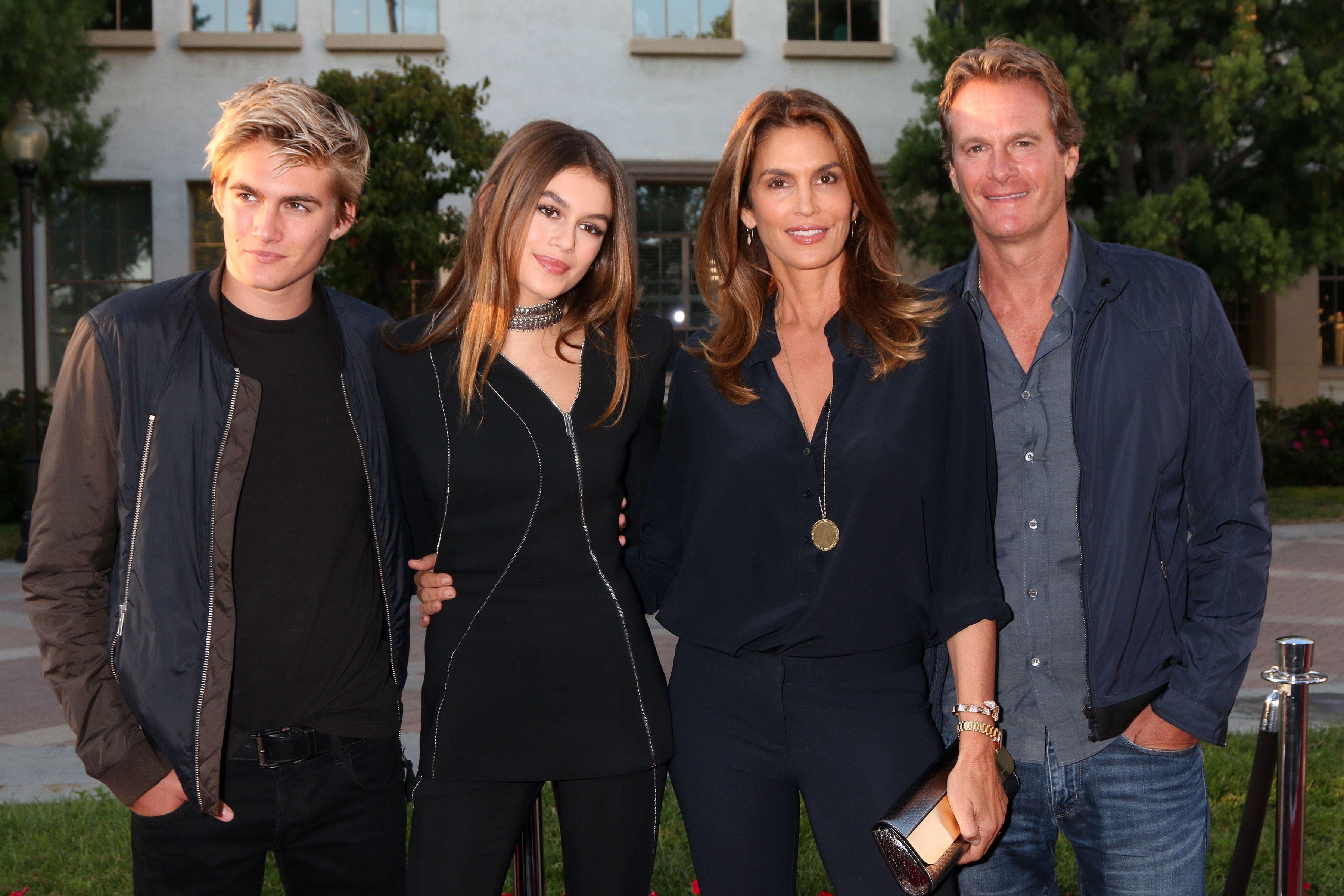 If you haven't checked out Rande's Instagram page yet, it's all about his beautiful family. Apart from Kaia, the businessman shares one other child with his wife-of-24-years, an older son named Presley Walker.
Both kids are prominently featured on his feed, as is his supermodel wife, and we can't help but notice the love and devotion he exhibits when capturing little family moments, such as Kaia and Cindy's living room chess game.
Cindy is just as immensely proud of her children and this year celebrated Mother's Day with a "then & now"-type of post of Kaia and Presley. "Thank you guys for making me a mom ❤️," she wrote on Instagram, adding: "The best part of my life! Love you so much."
Scroll through the embed below for a present-day snap of the siblings!