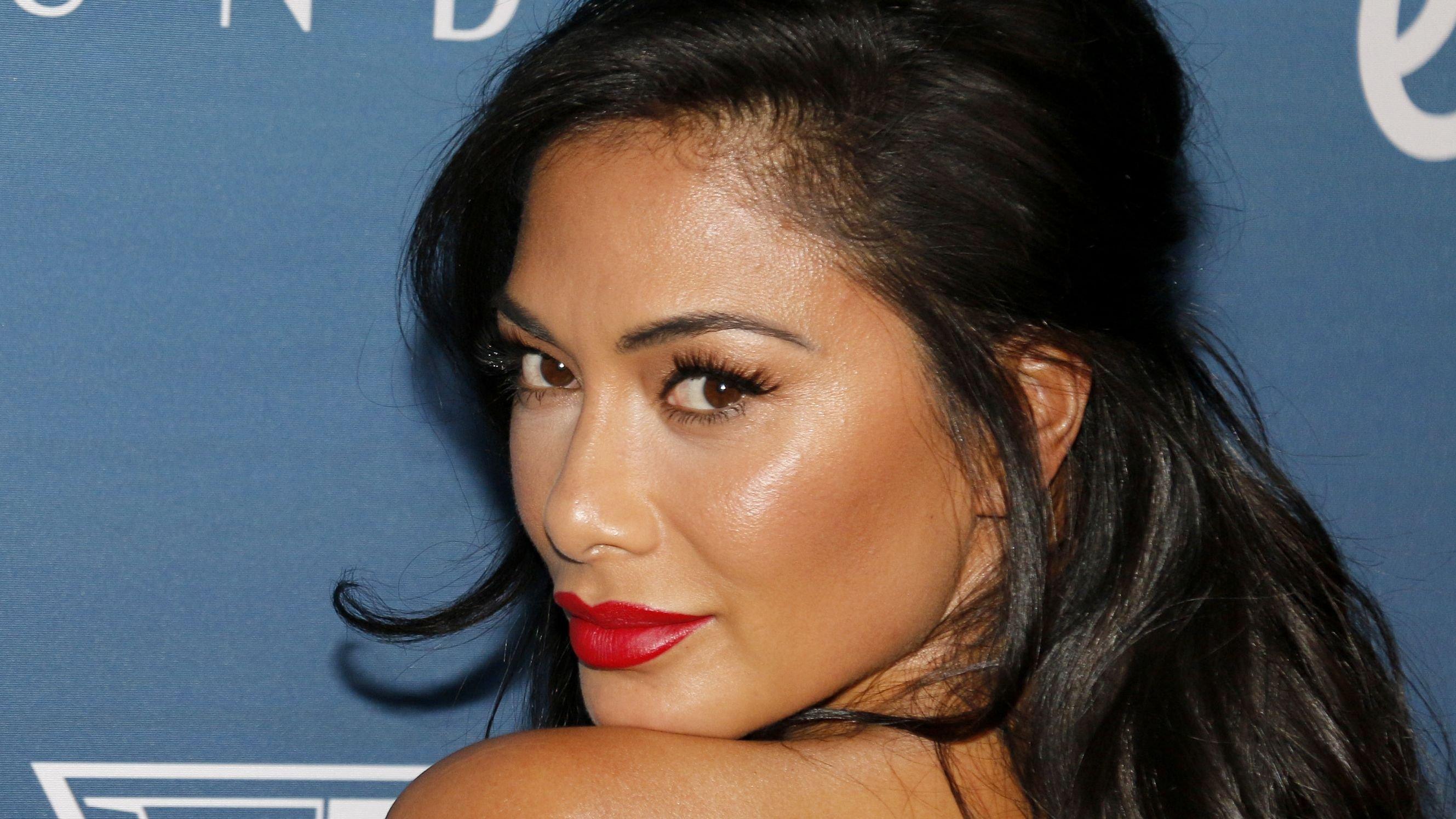 Nicole Scherzinger In Bikini Soaks Up 'Golden Hour'
Nicole Scherzinger turned up the heat on Instagram with a recent bikini post that was all about the "golden hour." Capturing fans' imagination in minuscule gold swimwear, the Pussycat Dolls singer, 43, served up a tempting display of curves as she posed up a storm against a dark-yellow backdrop and flaunted her hot bod under a spotlight.
This comes after the 2010 Dancing with the Stars winner delivered animal-print chic at Coachella in denim booty shorts and a plunging cheetah bodysuit complete with a matching cover-up.
Article continues below advertisement
Soaking Up The Light
Showing off her spectacularly toned figure in a variety of sultry poses, the singer/dancer/TV personality put her chiseled tummy on display in a low-waist bikini with v-shaped bottoms that dipped well below her belly button. They had thin side straps that came up above her hips and a daring high cut that left little to the imagination.
Highlighting her sculpted thigh with a golden chain garter, Scherzinger flashed her ample cleavage in a plunging, cut-out top. She accessorized with chunky gold earrings and a trendy black manicure complementing her raven tresses.
Fans went wild over the share, which scored nearly 200,000 likes and 2,500-plus comments, including a gushing message from fellow musician Natasha Bedingfield. "I can't take it! So incredible," said the "Unwritten" hitmaker.
Article continues below advertisement
More Swimsuit Photos, Please!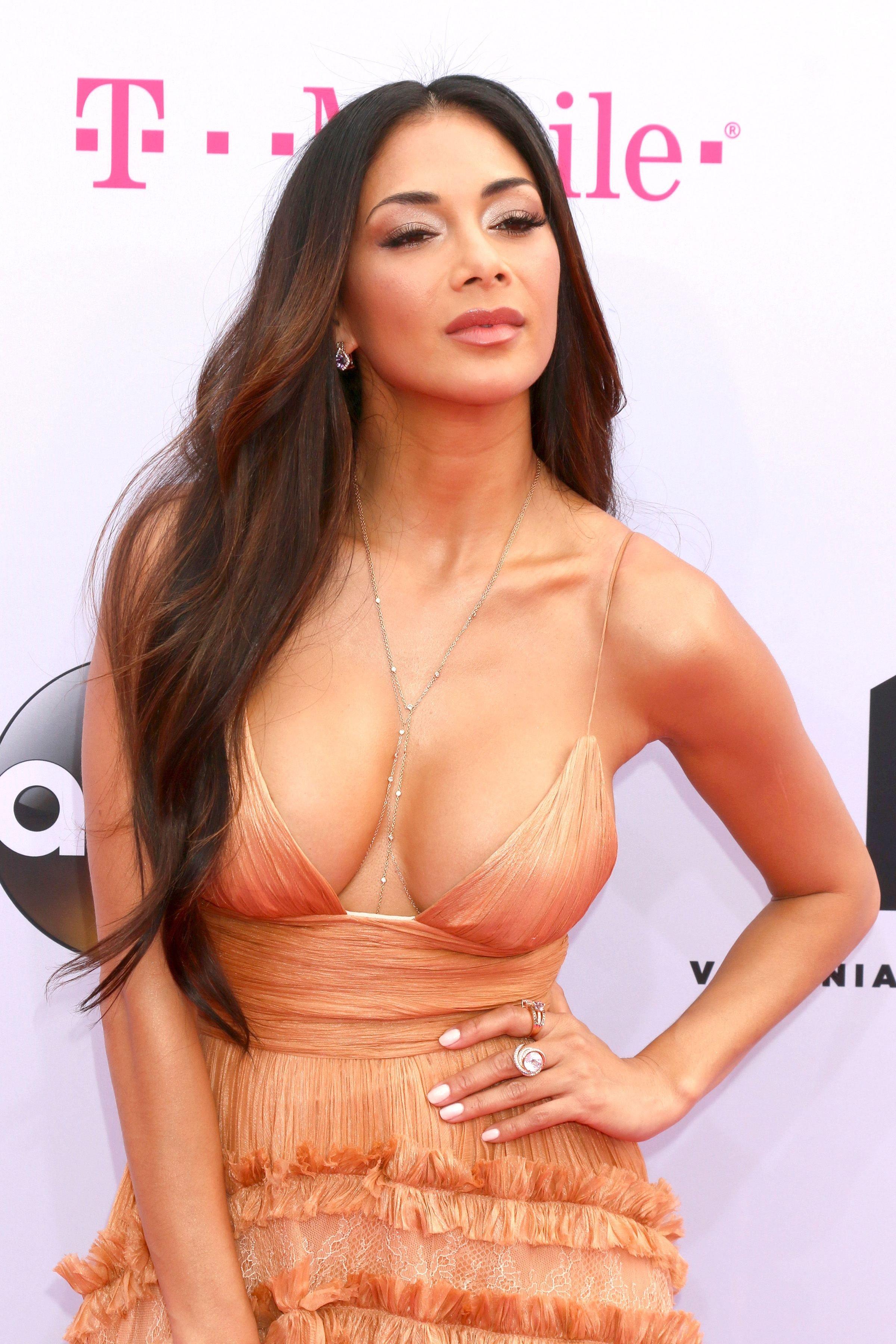 Shot by Solmaz Saberi, the slideshow was part of a sizzling campaign for swimwear brand Solo Mío Swim. The face of its Oro Bronze Collection, Scherzinger modeled a glossy two-piece bikini in the shoot, which is also available in video form on the label's website.
Hyping up the collaboration on her personal Instagram page, the photographer shared largely the same carousel of photos, which included two bonus snaps of the sexy look styled by Wilford Lenov.
"Thank you @nicolescherzinger for gracing me with your amazing energy + obvs magnificence," Saberi wrote in the caption.
A 'Cheeky' Display
Frequently thrilling followers with her insane bikini body, Scherzinger previously served up a "cheeky" view as she posed on a beach in a thong bathing suit. "Have a cheeky week everyone!" the former X Factor judge wrote alongside a duo of snaps that captured a tantalizing back view of her swimsuit.
The upload also included a video, which the "Don't Cha" hitmaker teased in the caption: "Wishing you…swipe right to find out🤍."
Making Moves
No stranger to showing skin in exciting outfits on social media, Scherzinger wowed fans with a change of style earlier this week as she launched her own bedding range, Nalu. Sharing that she's always dreamed about branching out into interior decor, the songstress showed off her modeling chops in a promo shoot for her new brand, which portrayed the brunette beauty in chic neutrals on a matching sofa. She also posed in bed laying atop textured sheets, capping off the shoot with a bathrobe snap.
"It's always been a dream of mine to have my own Home line since I love interior! So I am so proud and excited to launch my debut luxury interiors and bedding collection called,N A L U," she wrote on Instagram.