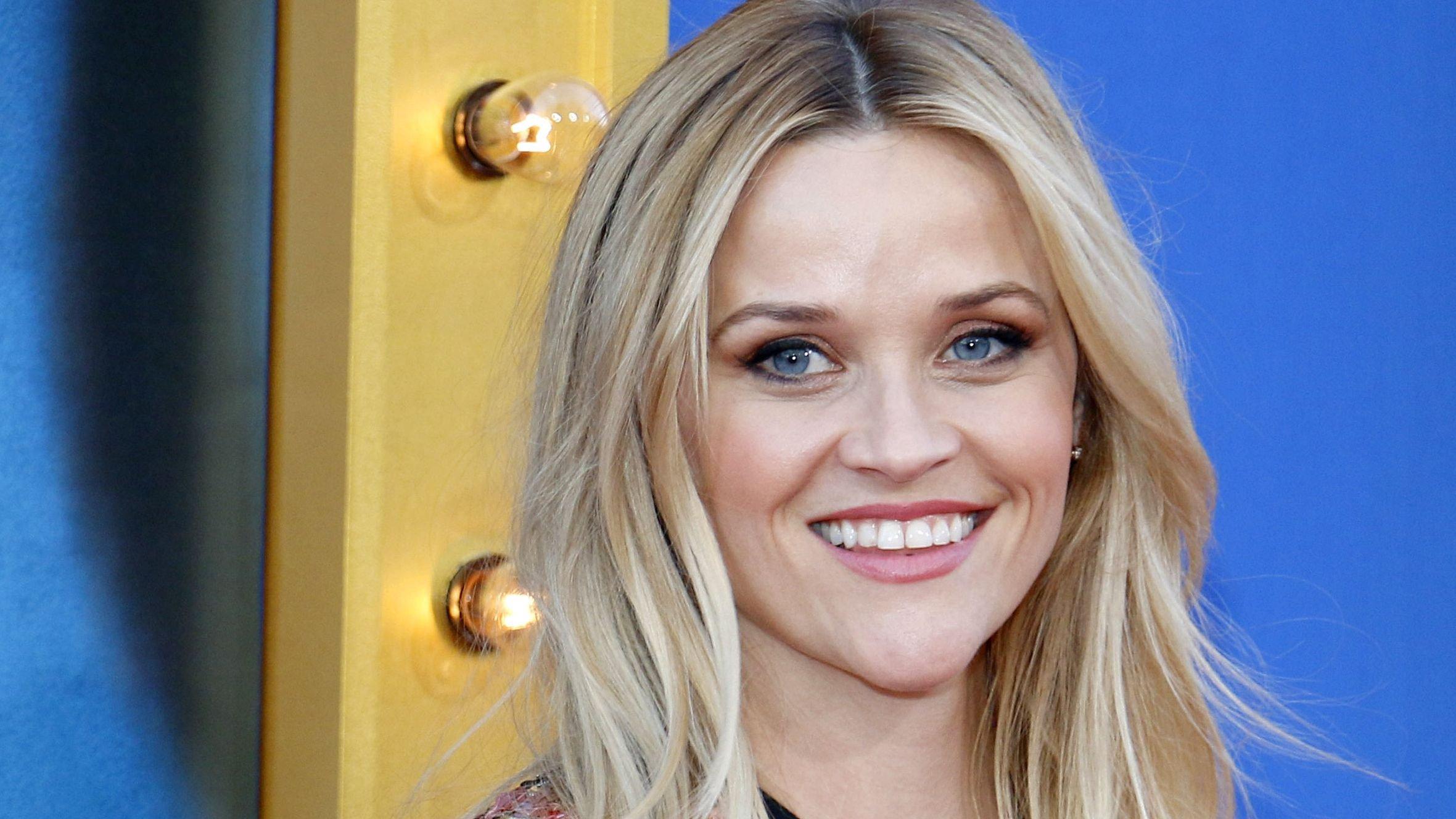 Reese Witherspoon Maintains Traditions With Pet Bulldog
In Reese Witherspoon's words, traditions are important, and that's why she twinned bunny ears with her pet Bulldog - Lou. The pair celebrated Easter last month wearing pink and white bunny ears - hers were headbands, and the dog's own was a headgear. The actress wore a checkered pink dress to match her quirky accessory and a multi-layered necklace.
Article continues below advertisement
In the second slide, Witherspoon's black Labrador Major showed off his bunny ears borrowed from his dog mom - no family member left behind.
Article continues below advertisement
Playing Dress Up With Lou
Witherspoon enjoys playing dress-up with her pets, especially Lou, and they twinned sweaters earlier this year when she was alarmed that she'd lost the plot. The duo wore black and white striped pullovers, and the actress hugged him close to her chest as they both looked into the camera, although Lou looked uninterested. Fans in the comment section assured her that it's normal to dress up with one's pet, so she shouldn't worry. We guess that prompted her to continue the tradition on Easter.
Major Love To The Labrador
This time last month, the actress shared some Lab love on her Instagram, showing a close-up of Major standing on the front porch.
"Just needed to share some Lab Love 💕 Happy Saturday!" she wrote, and Chelsea Handler jokingly encouraged her to feed the pet some cocktail. She wrote, "He needs a Cocktail." Other comments were more modest and matter-of-fact as the followers complimented Hank's beauty.
Article continues below advertisement
Family Photo With Half Of The Crew
Witherspoon wore a red and white polka dot shirt marching her porch flowers tucked into straight-legged black pants and patent leather black loafers. She styled her blonde hair in a messy curl while she cuddled her bulldog in one hand and Benji (her daughter, Ava's pet) on the other side. Last Christmas, she snapped her yearly card with her pets because her children weren't available.
When you can't wrangle the crew for a holiday card… just get dogs! 🥰🌲❤️, she wrote.
-
Lou Joins Reese Book Club
Lou joined Witherspoon during one of her book club posts, sitting beside her as she promoted the book of the day. The actress introduced her fans to Lucky by Marissa Stapley saying,
This is a story about a girl named Lucky… no really, it is! 😉 Following a grifter on the run, you won't be able to put down our December @reesesbookclub pick.
-
She called it the perfect holiday escape because of the twists and turns in the story line.