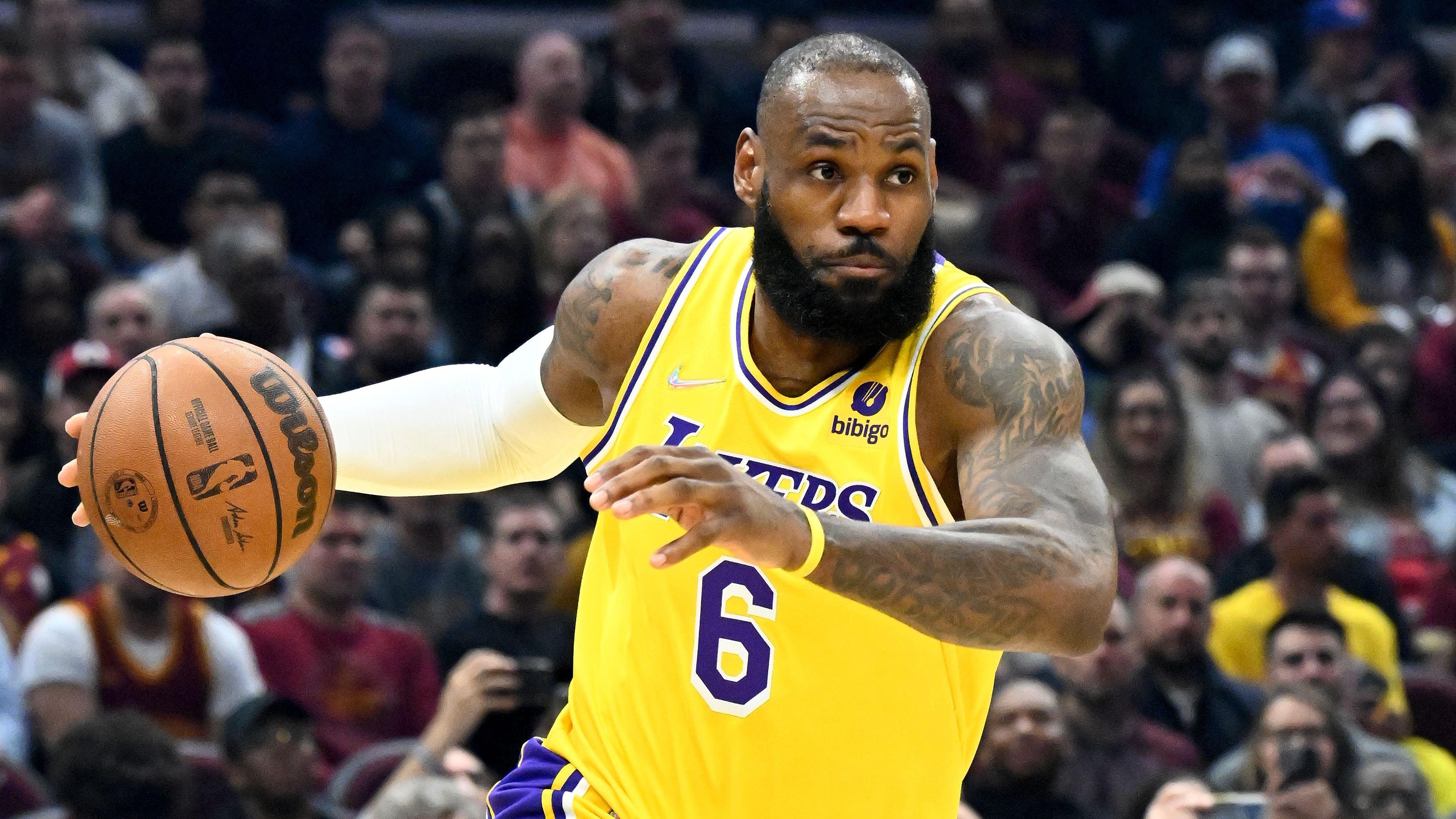 NBA Rumors: Nets Could Acquire LeBron James For Five Players & 2022 1st-Rounder In Proposed Blockbuster
Los Angeles Lakers small forward LeBron James is expected to be one of the biggest names on the trade market in the 2022 NBA offseason. James may not have shown that he's no longer happy with the Lakers, but if they fail to build a legitimate title contender around him, he may consider finding his out of Los Angeles this summer.
Once James expresses his desire to leave, the Lakers would be forced to listen to offers for him on the market or risk losing him in the 2023 NBA free agency without getting anything in return.
Article continues below advertisement
Potential Trade Destination - Brooklyn Nets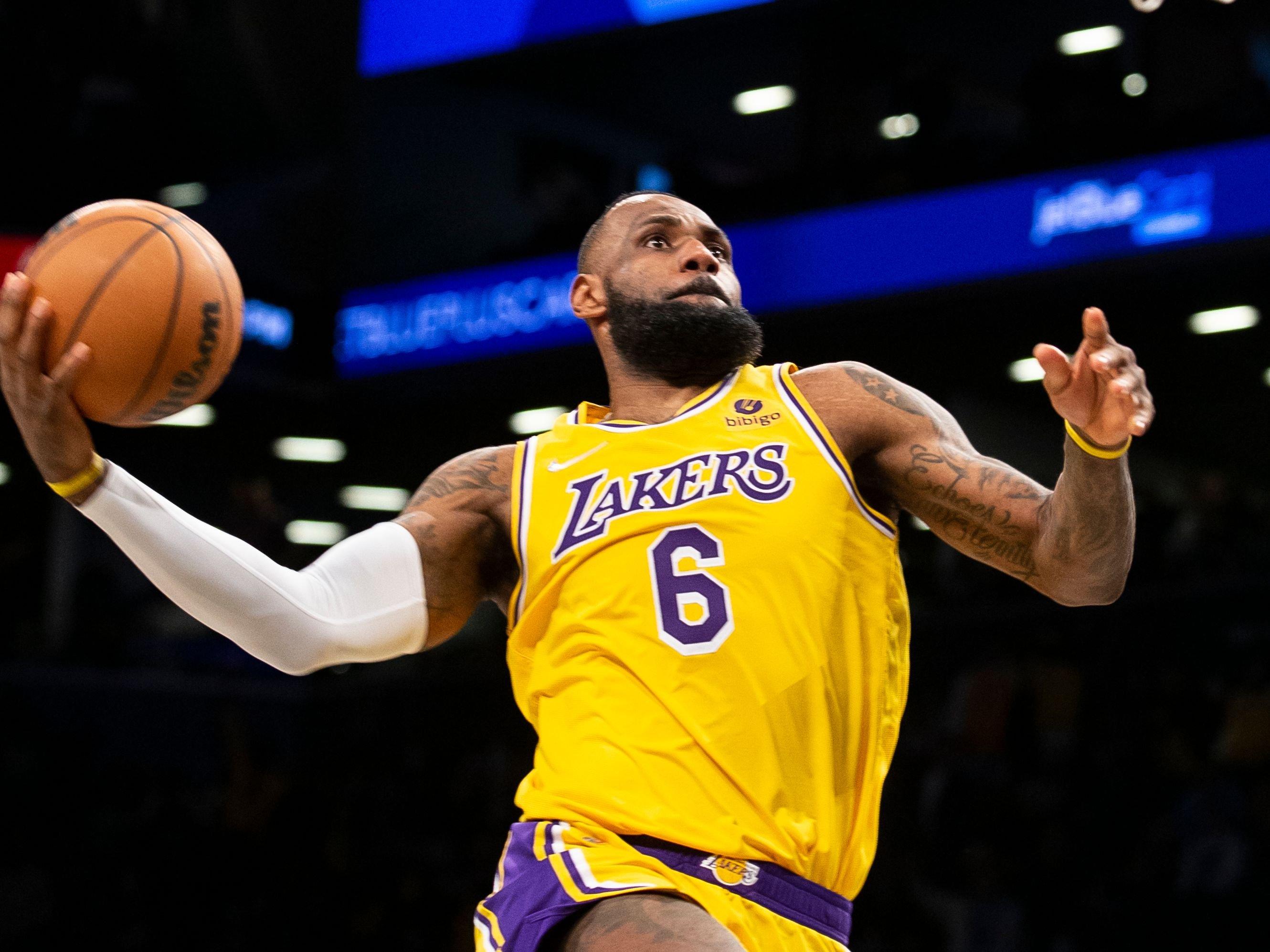 James may already be on the downside of his NBA career. Still, once he becomes officially available on the trading block, he's expected to receive strong interest from aspiring contenders that need additional star power on their roster.
One of the most intriguing trade destinations for James is the Brooklyn Nets. Though they are still trying to keep their title hopes alive in the 2021-22 NBA season, an early playoff exit could make the Nets decide to pursue another legitimate superstar whom they could pair with Kyrie Irving and Kevin Durant this summer.
Proposed Lakers-Nets Blockbuster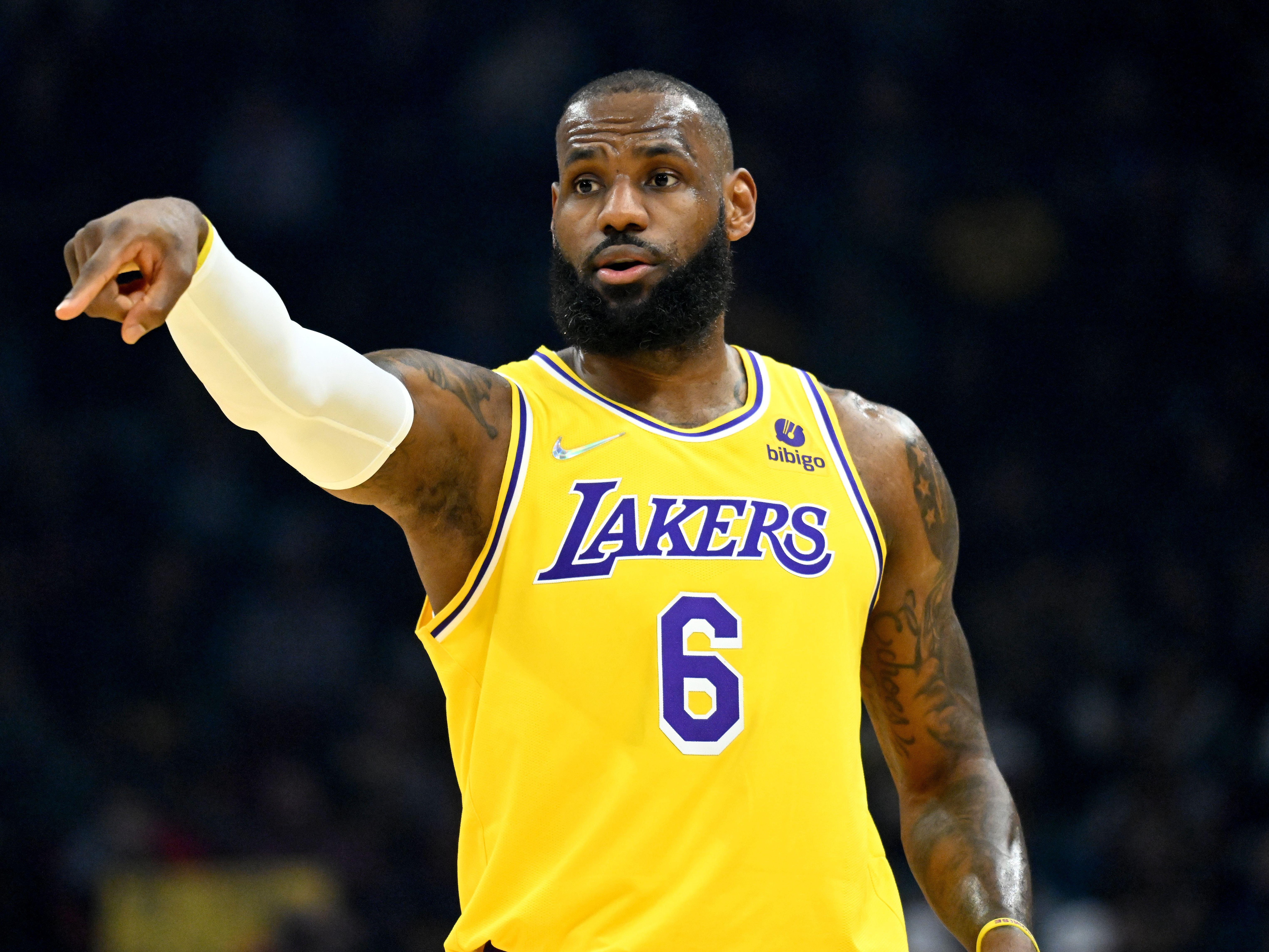 James' trade value may no longer be at an all-time high, but the Nets would still need to come up with an intriguing offer to convince the Lakers to send him to Brooklyn this summer. In a recent article, Eddie Bitar of Fadeaway World came up with a hypothetical blockbuster trade idea that would enable the Nets to acquire James from the Lakers.
In the proposed trade scenario, the Nets would be sending a trade package that includes Ben Simmons, Seth Curry, Bruce Brown, Cam Thomas, Nicolas Claxton, and a 2022 first-round pick to the Lakers in exchange for James.
Article continues below advertisement
Nets Form Scary 'Big 3'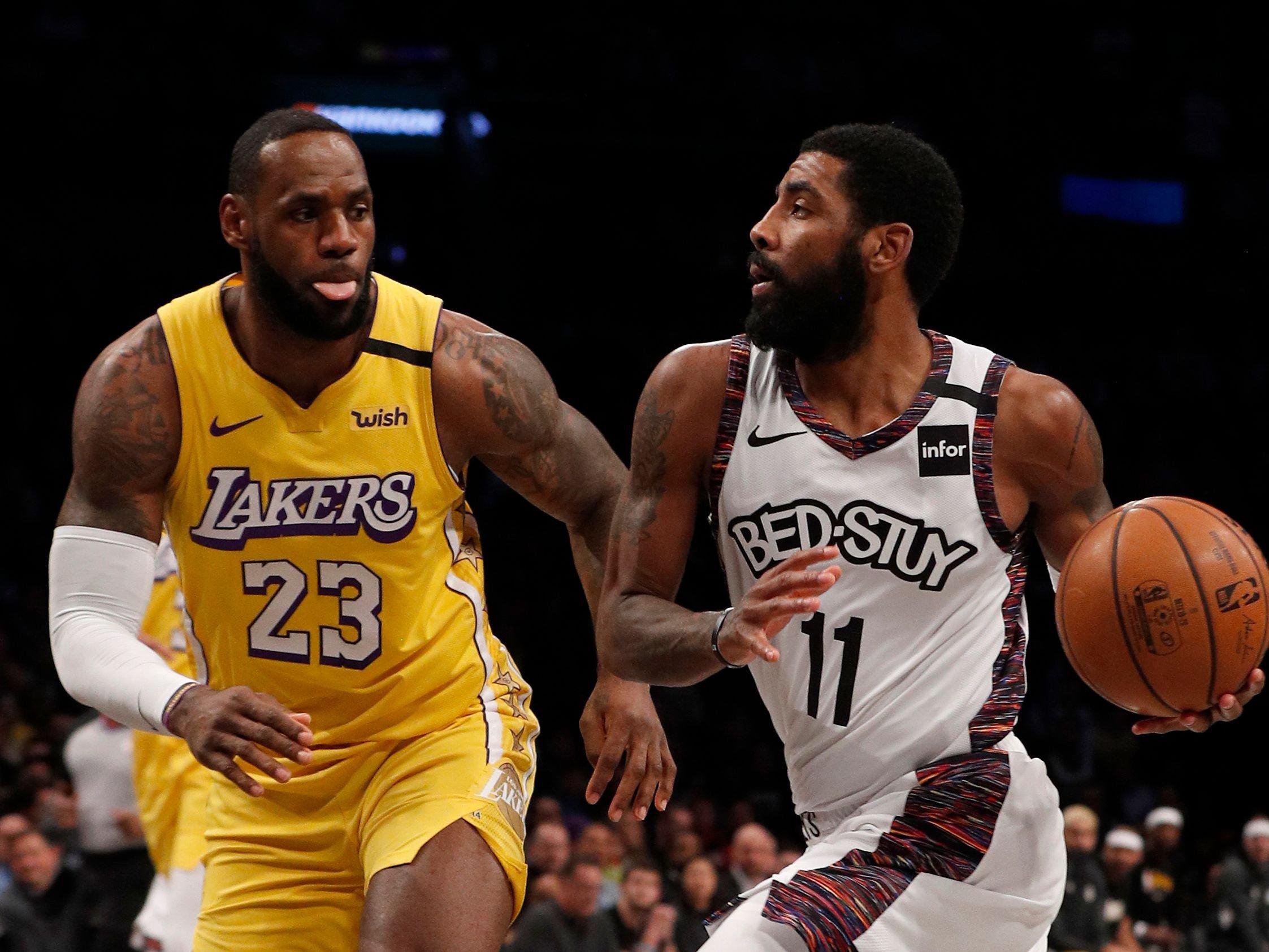 The proposed blockbuster deal would make a lot of sense for the Nets, especially if they are serious about ending their decades of title drought. Though they are all on the wrong side of 30, the star trio of James, Durant, and Irving would give the Nets one of the most formidable "Big Threes" in the 2022-23 NBA season. Though they would need to make certain adjustments in their game to accommodate James on their roster, Durant and Irving aren't expected to have a hard time building chemistry with the Lakers superstar.
Irving and James were teammates in Cleveland for three years, while Durant has plenty of experience playing on a team with multiple All-Stars. If the "Big Three" of James, Durant, and Irving could stay away from any significant injury, it would be hard to see a team that can beat the Nets in a best-of-seven series.
Lakers Prepare For Post-LeBron Era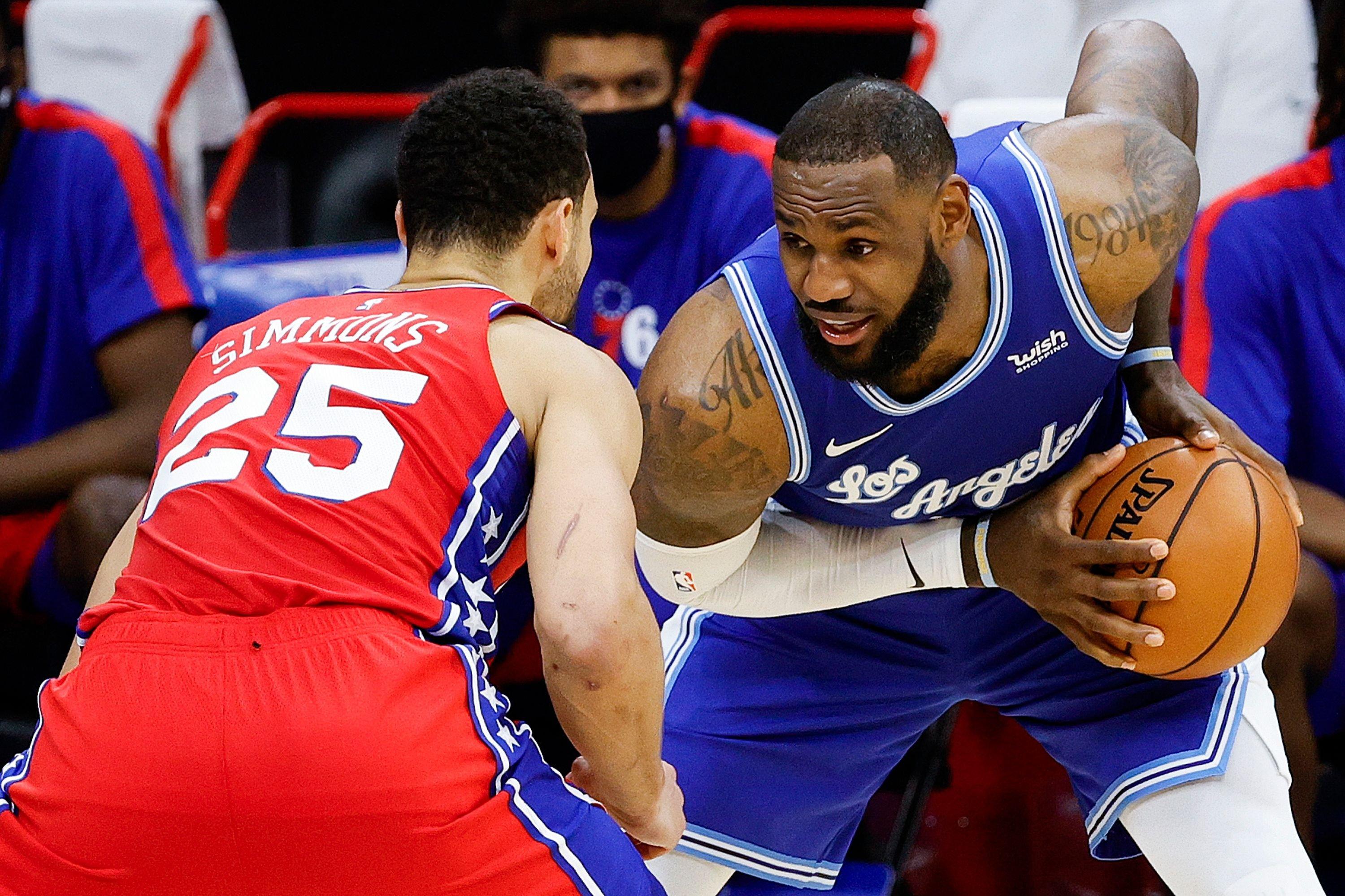 For the Lakers, the hypothetical blockbuster trade with the Nets would give them the option to remain competitive or immediately undergo a full-scale rebuild this summer. If they fail to find Russell Westbrook a new home, the Lakers could try competing with the core of Anthony Davis, Ben Simmons, and Seth Curry in the 2022-23 NBA season.
If they once again suffer a huge disappointment, the Lakers could explore trading Davis and other veterans in the following offseason and start building the team around Simmons, together with the three other young players - Brown Jr., Thomas, and Claxton - that they would be receiving from the Nets.