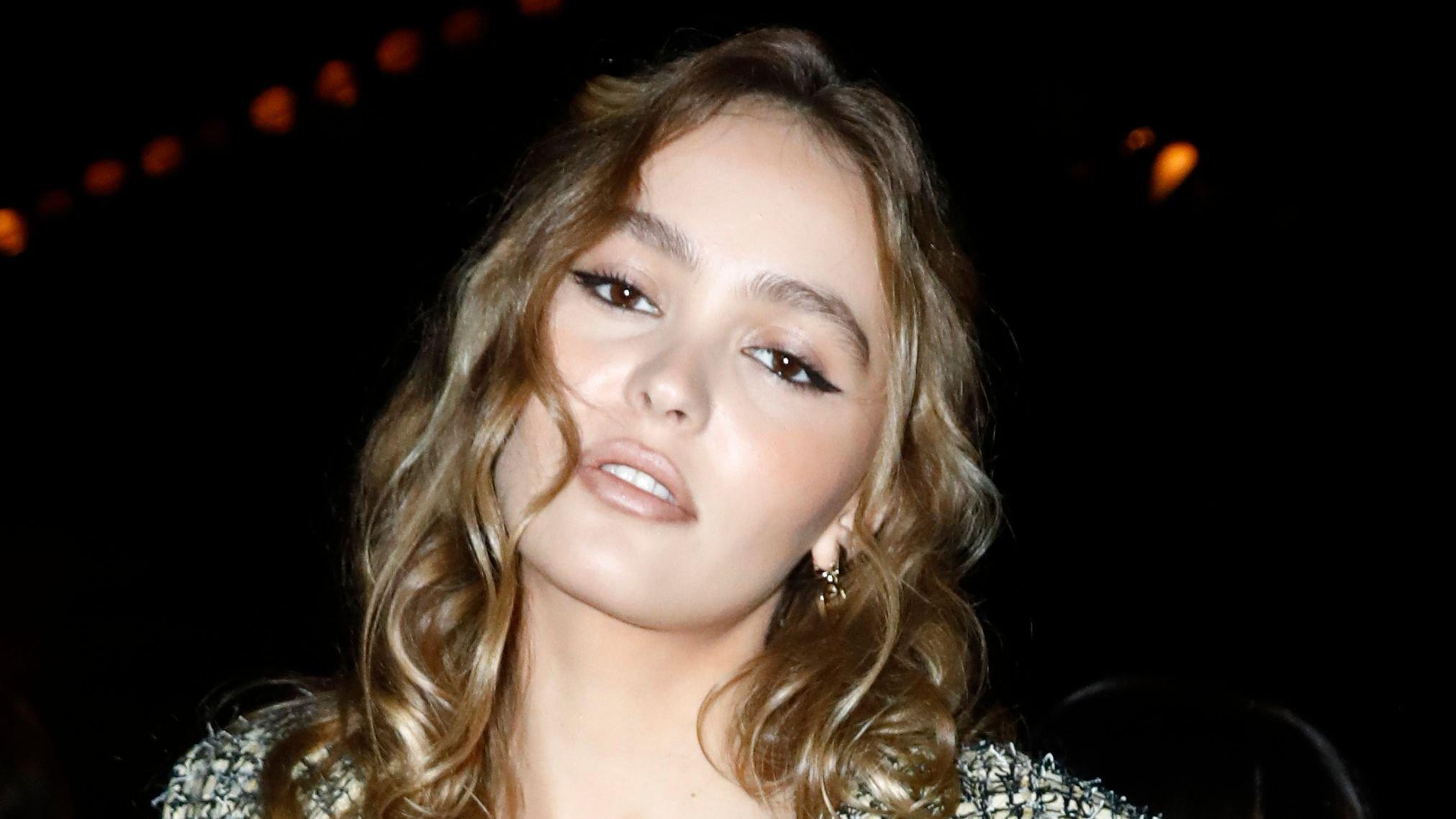 Lily-Rose Depp Glows In New Chanel Campaign
Lily-Rose Depp looked radiant in the new campaign for Chanel's Spring-Summer 2022 makeup collection. Sporting fresh, natural looks inspired by the French Riviera, the 22-year-old daughter of actor Johnny Depp and French singer Vanessa Paradis showed off her modeling chops in a pair of promo videos that proved she inherited her famous parents' talent gene.
Article continues below advertisement
Stunning Beauty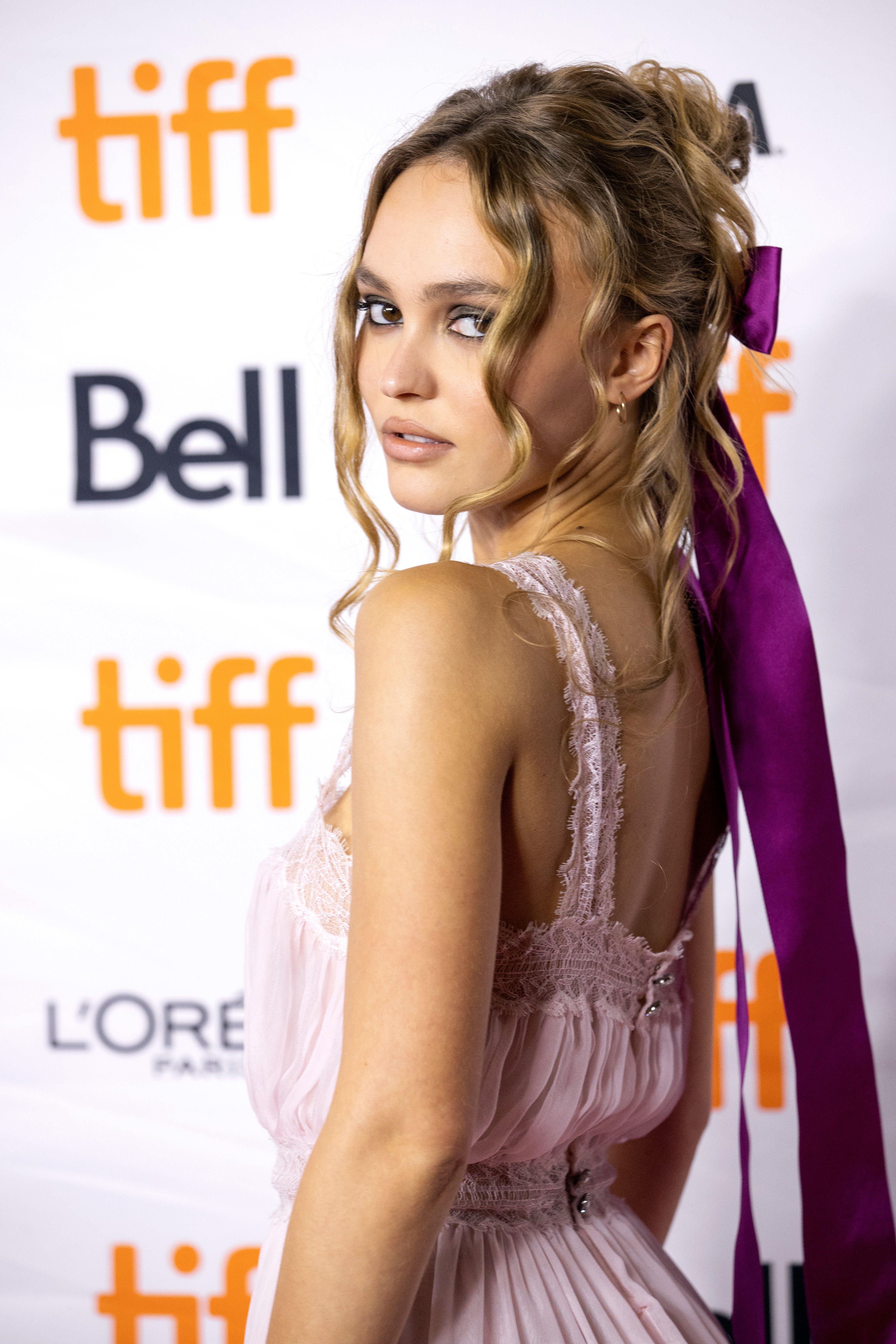 Shared to the Chanel Instagram page, one of the clips saw Lily-Rose posing in the grass in a knitted crop top and jeans. In the footage, the model and actress, pictured above at her Wolf premiere at the 2021 Toronto International Film Festival, is lying tummy-down in a meadow. She plays with her fingers, showing off her pastel yellow nails that are part of the "La Pausa" glam look, inspired by the flower garden at Coco Chanel's Mediterranean villa in the French Alps, according to the luxury fashion house.
A close-up offers a better look at her natural-looking makeup, which includes gold eyeshadow "elevated by rosy lips," as explained on the Chanel page. Portrayed with her eyes closed, she is seen smiling as she soaks up the sun, baring her toned arms and midriff in the monochrome top paired with high-rise jeans.
Second Clip Below!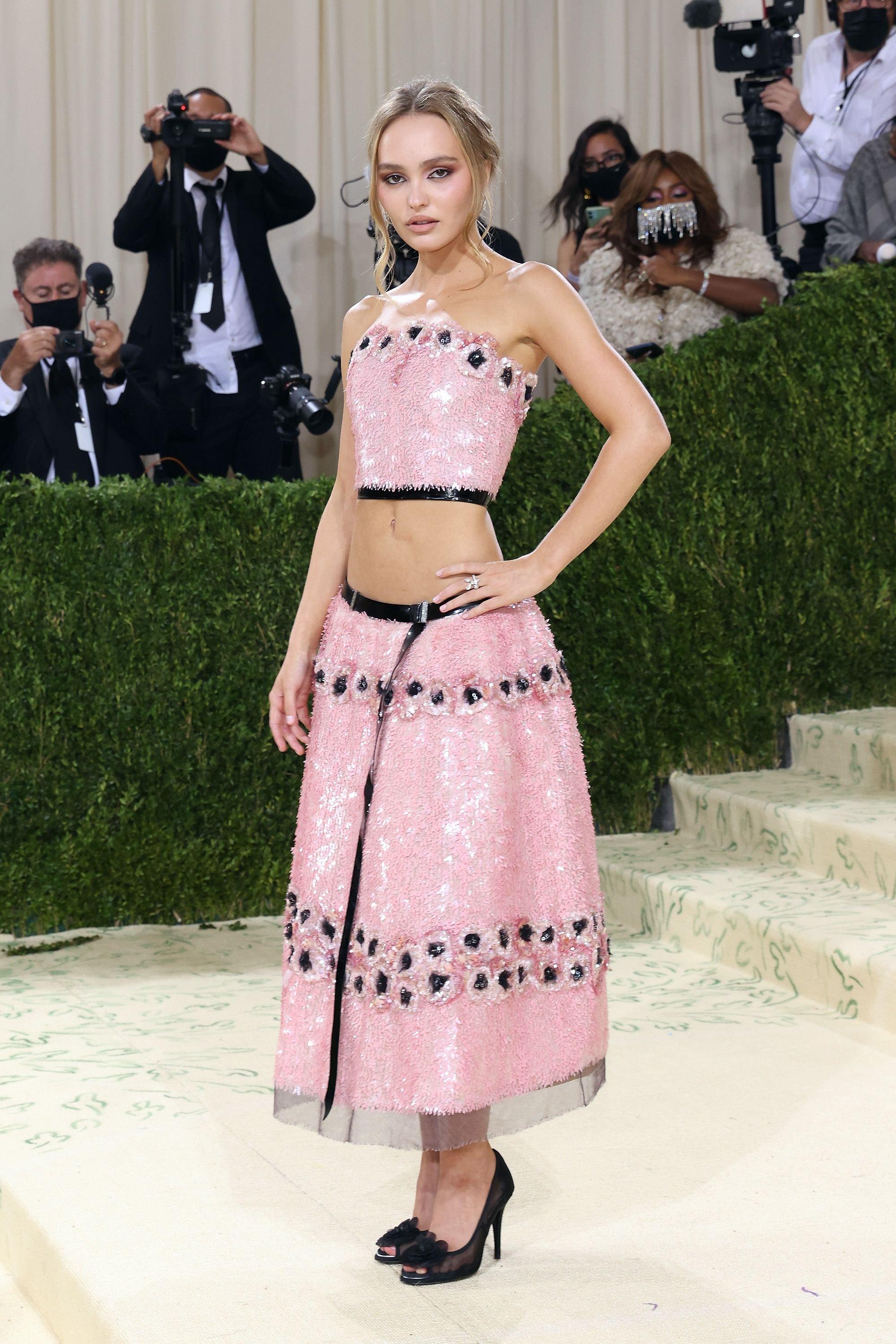 Another glam look from the new Chanel Spring-Summer 2022 collection shows her rocking "golden-khaki eye makeup and a caramel-beige lip" while posing by the sea. Called "Summer Glow," the look "inspired by the golden sunsets of the Côte d'Azur" pays tribute to her pink Chanel dress from the 2021 Met Gala (pictured above) via pastel-pink nail polish.
In the video, Lily-Rose is wearing a black-and-white tube top, paired with a chic houndstooth blazer that she coquettishly dangles over her shoulder.
Finishing off the ensemble with Chanel heart-shaped earrings and a statement layered necklace in black-and-white, she plays with her pearls while peering intensely into the camera as a sea breeze ruffles through her hair.
Article continues below advertisement
Spring-Summer Womenswear Collection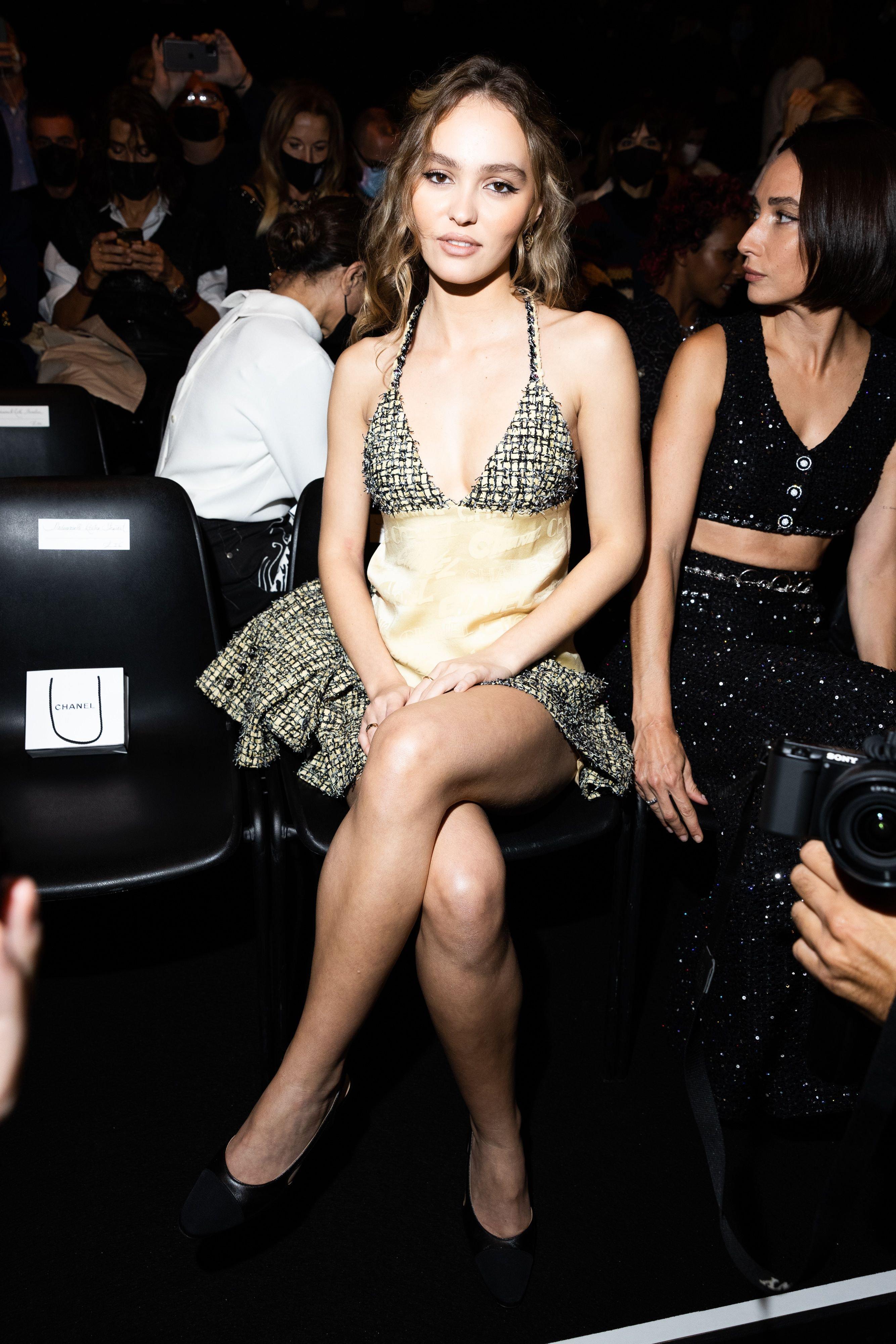 The new Chanel makeup deal comes after Lily-Rose fronted the brand's Spring-Summer 2022 ready-to-wear collection, unveiled in October during Paris Fashion Week. Pictured front-row at the fashion show in the photo above, the model and actress stunned in a black bikini in the campaign shoot, which she shared with her 5.2 million Instagram followers.
Rocking a matching miniskirt that sits low enough on her hips to reveal her high-rise bikini bottoms, she poses seductively in the black-and-white reel that includes a video of herself getting behind the camera. Perched atop clunky white heels covered in the brand's logo, she is dolled up with Chale jewelry and a chic shoulder bag matching the leather belt on her waist.
Thanking the French label "for letting me be a part of this special project," Lily-Rose showered love on her "Chanel family" in the caption, relaying "big congratulations to @virginieviard on such a beautiful collection."
Her famous mom was an ambassador of the brand and was also featured in a promo reel for the collection, alongside Margot Robbie. Watch it below!
'Interview Magazine' Shoot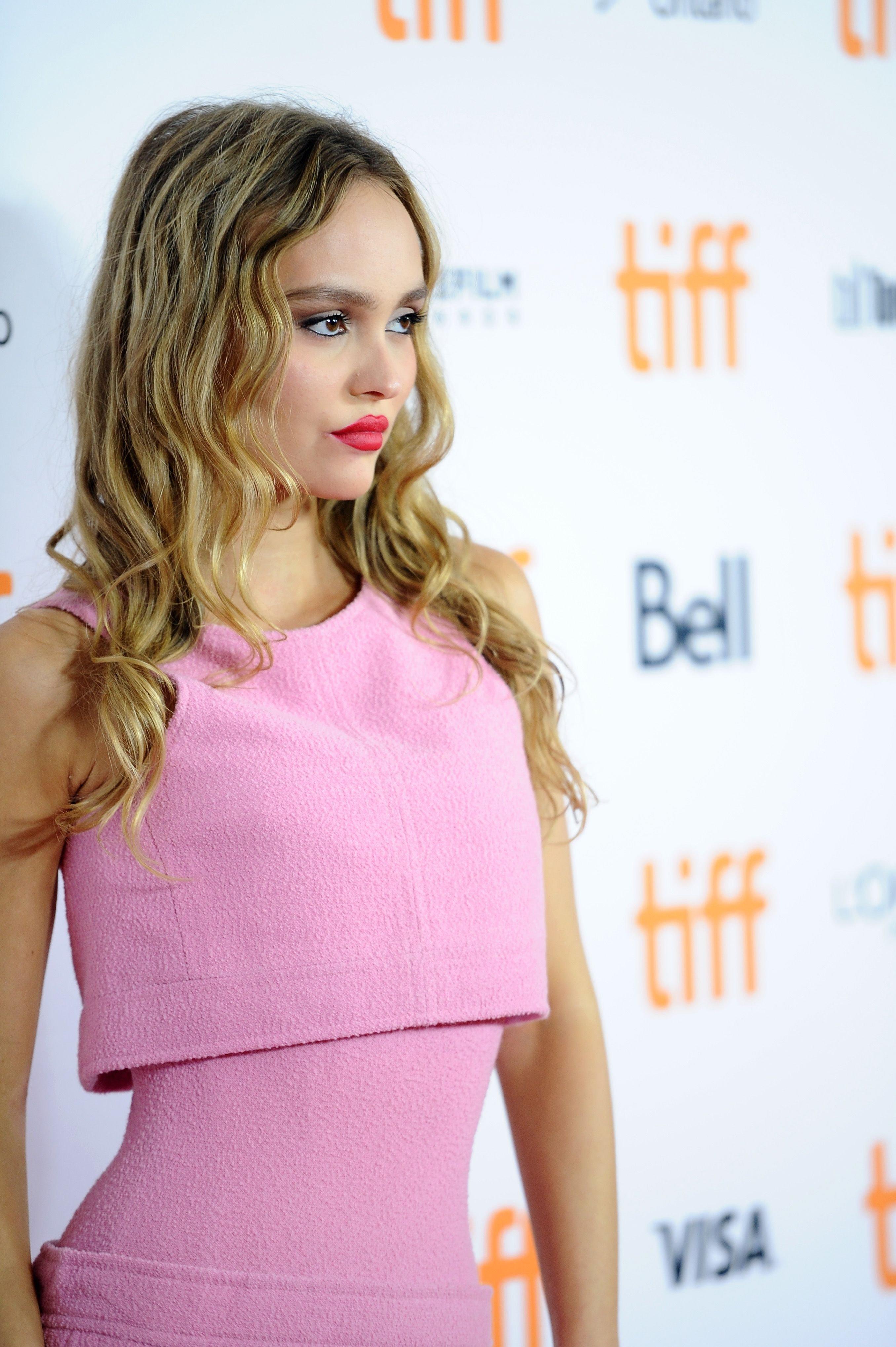 Lily-Rose repped Chanel once again in her feature for Interview Magazine. Shot by the talented Pierre-Ange Carlotti for the publication's September issue, she showcased a carousel of designer outfits and brands, in which Chanel was the common denominator.
In one photo, she showed off her abs in a ribbed Hermes crop top and Isa Boulder mini skirt embellished with a Chanel brooch. The look was complete with thigh-high socks and shimmering silver heels.
Going pantsless in Isa Boulder underwear for another snap, she looked cozy in a Chanel fur coat -- a cropped black number with pink trimming. In another photo, she hiked up her legs while lounging on the floor in a floral set with purple heels.
Interviewed by her Silent Night co-star, Keira Knightly, the Hollywood royalty talked about their film, which premiered in September at the Toronto film festival, opening up about how she chooses her roles.
"Weird and wonderful is definitely the direction I'm trying to go," she shared. "I gravitate towards things that are a little bit outside of the box, or bordering on the strange."
Lily-Rose, who played a wildcat in Wolf, continued: "I find those projects to be the most creatively fulfilling because they allow you to enter into a different mindset."