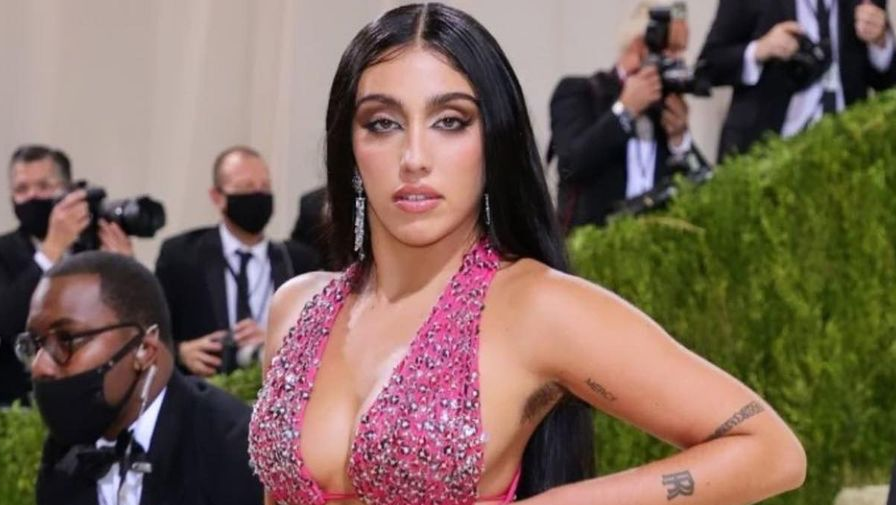 Lourdes Leon Joins Rihanna In Her First Savage X Fenty Lingerie Campaign
Although she prefers being lowkey, Lourdes Leon made a splash in the fashion world yesterday when she shot her first Savage X Fenty campaign alongside founder Rihanna. The 25-year-old model who previously walked the runway at the Vol. 3 show last year cements her position as a Savage.
Scroll for Pictures of the Model in Savage X Fenty.
Article continues below advertisement
New Gig Alert!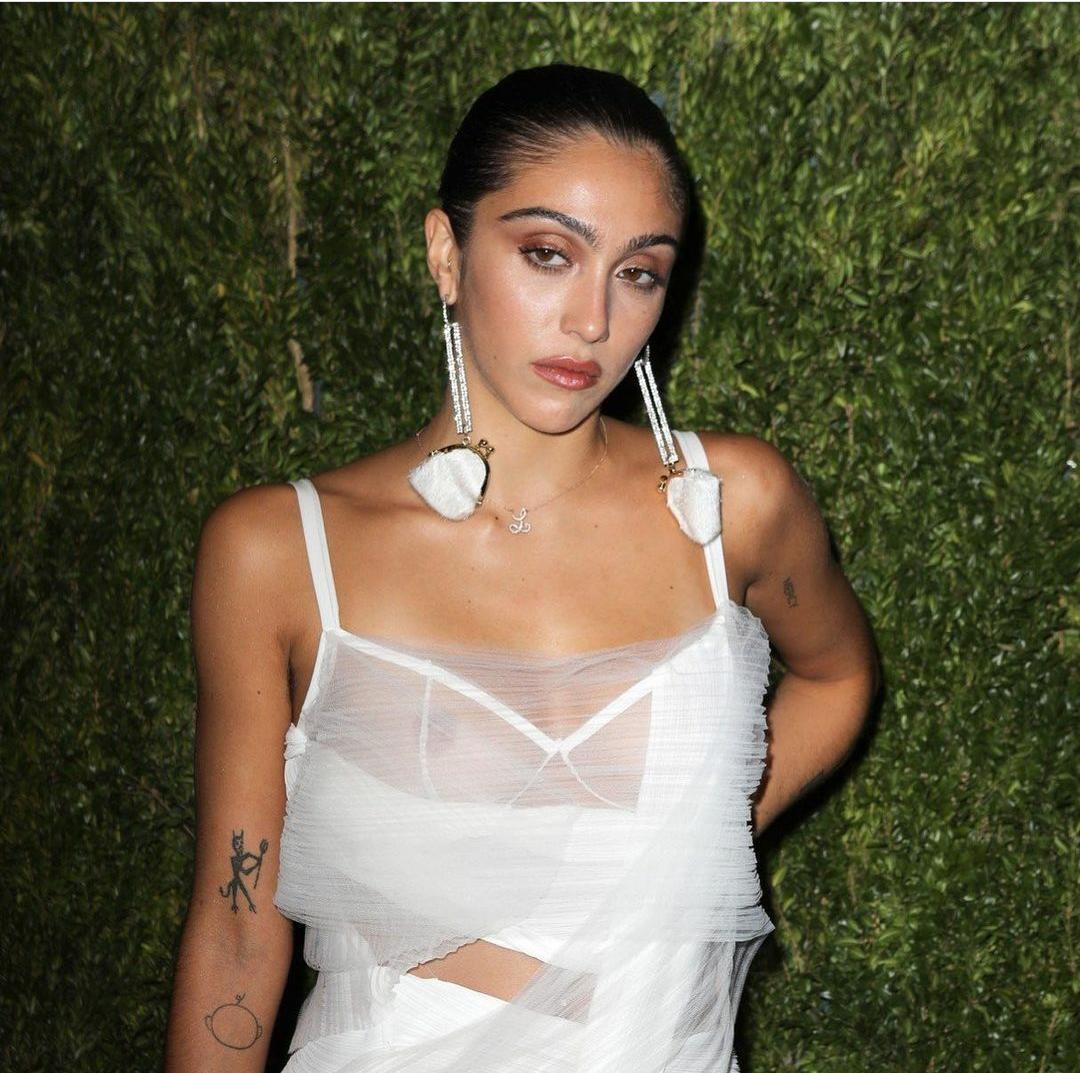 Savage X Fenty is famous for releasing sexy, sultry, and provocative lingerie, and Madonna's daughter proves she can rise to the occasion. For this 2022 Valentine capsule collection, Lourdes wears a red lace bra and pant set with a matching robe and white net stockings. She wears a two-toned black and red stiletto to highlight the black in her high pigtails.
The underwear has such intricate details that every part enthralls you – from the interwoven X on the strap to the pink lace embroidery scattered around. Lourdes sits half lean, outstretching her right leg while tucking the left firmly under. Then, she tugs on her hair cheekily.
Growing The Brand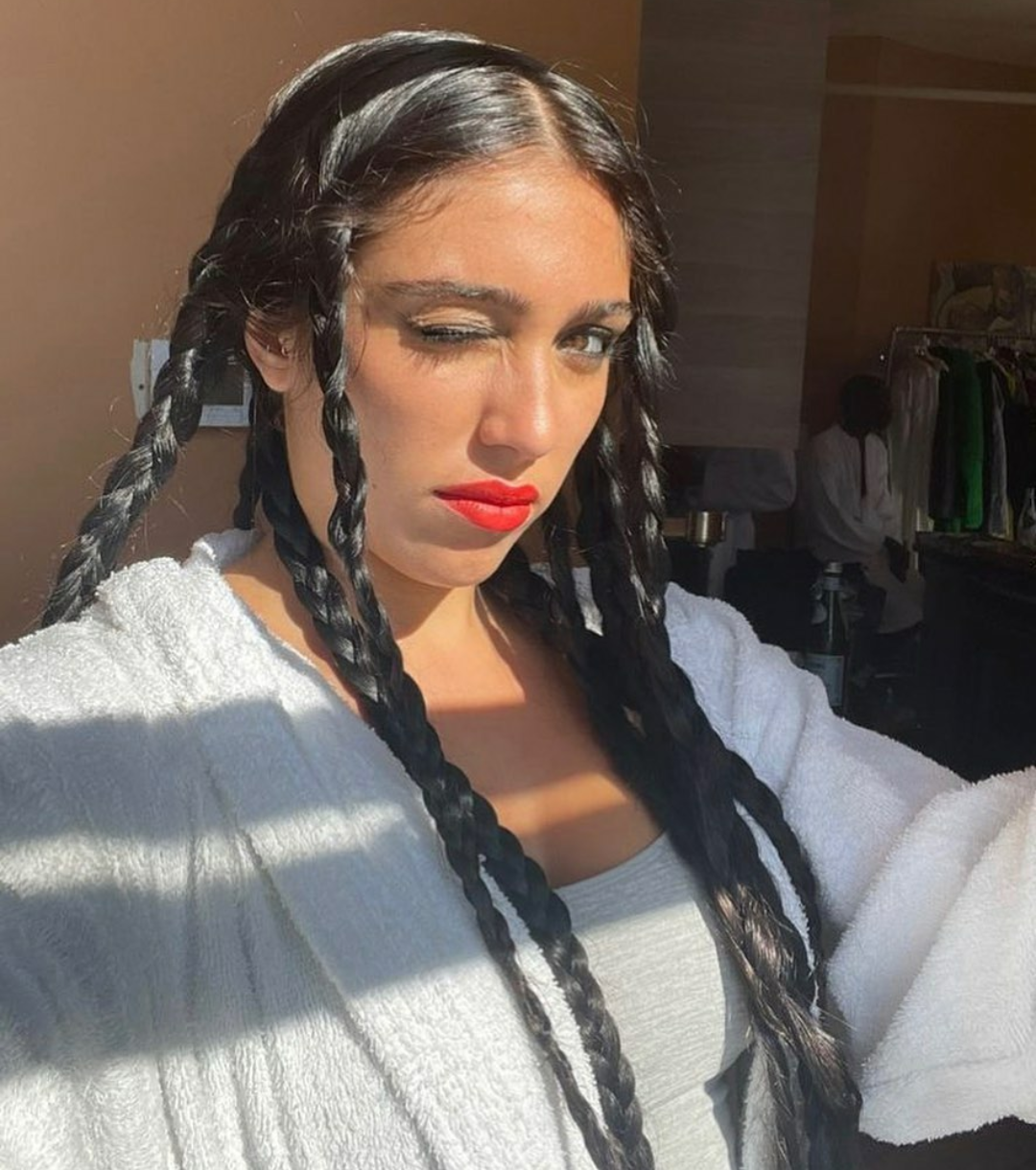 In another shot, she poses for a bird's eye shot angle as she lies on her left side, dropping the robe's sleeve slightly to tease some skin. She stares into the camera lens with her smoked eyes, as though looking into your soul (whispers, it's a very intense stare).
Next, she sits in a gangsta pose – right leg tucked, left leg firmly rooted on the ground – displaying a front view of the Savage X Fenty set. Then she struts in a hallway, using it as a makeshift runway.
Article continues below advertisement
A Team Of Models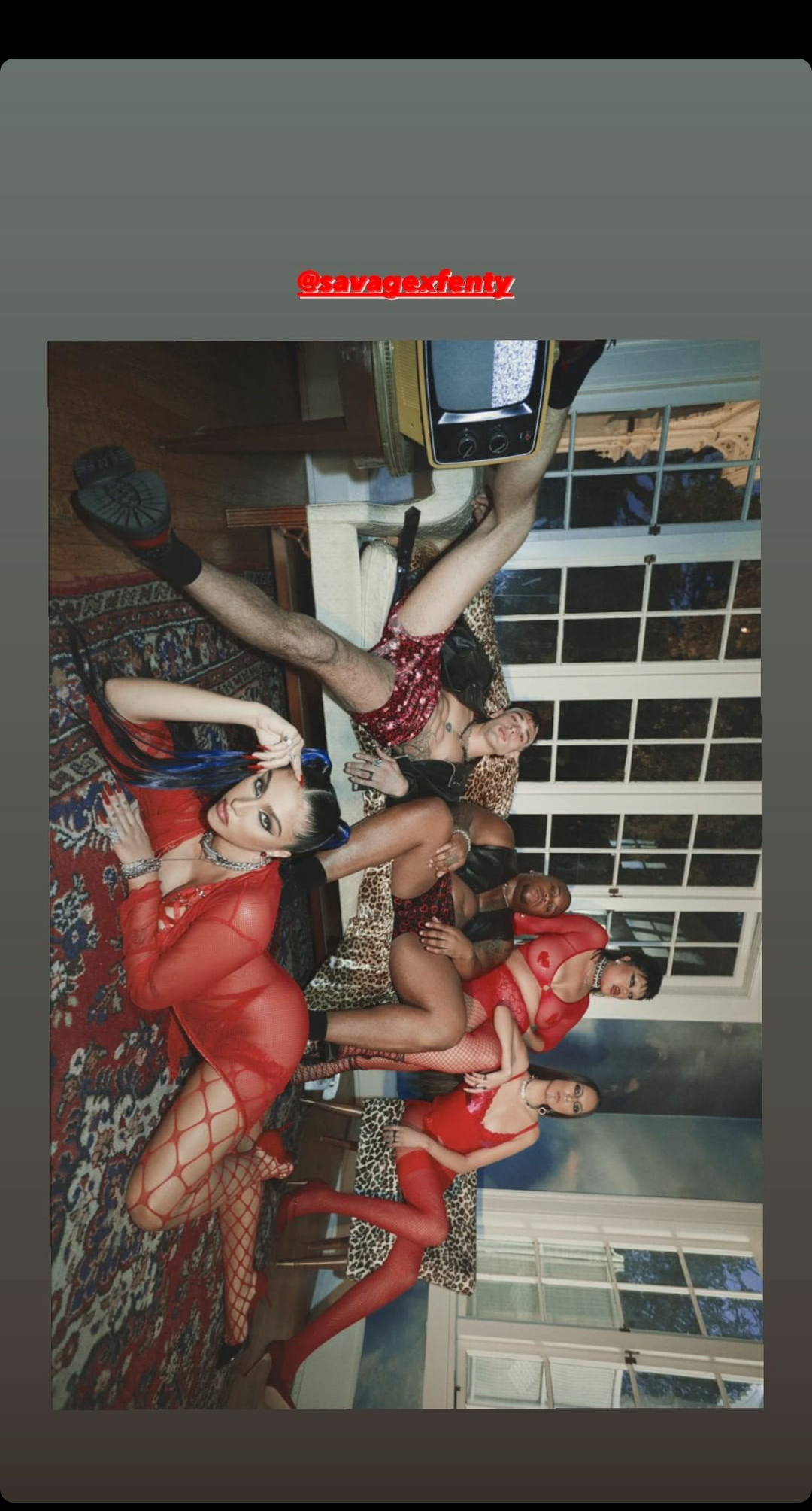 Lourdes also appears in a group shot still wearing the Glossy Flossy Fishnet Robe and Twisted Love Fishnet Stockings, both on sale now in anticipation of Valentine's Day. She hangs her legs on a fellow model's thighs while placing her right hand under her cheeks. Every model is wearing a red Savage X Fenty lingerie in line with the capsule's theme except Rihanna. The 33-year-old founder opts for a different colored set – pink and orange.
More Cheeky Poses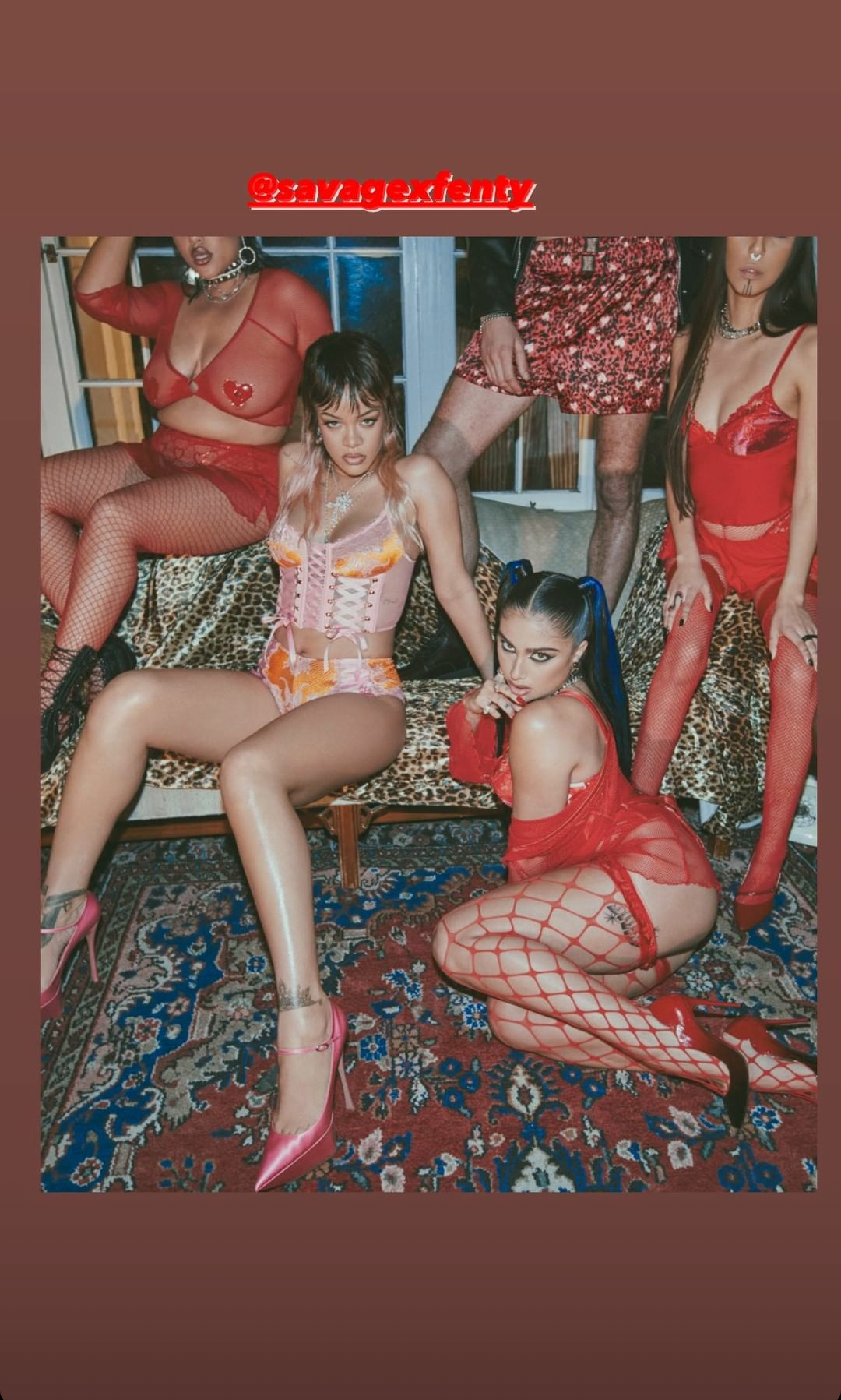 Lourdes delivers more cheeky poses (because why not) with the team as everyone shows their naughty side – it's Valentine's Day, after all. The 25-year-old model curls up next to Rihanna at the foot of a leopard print seater. Her sitting position displays a thigh tattoo peeking from under the wide net stockings. It also gives us a clear view of her pigtails, expertly highlighted with midnight blue streaks.