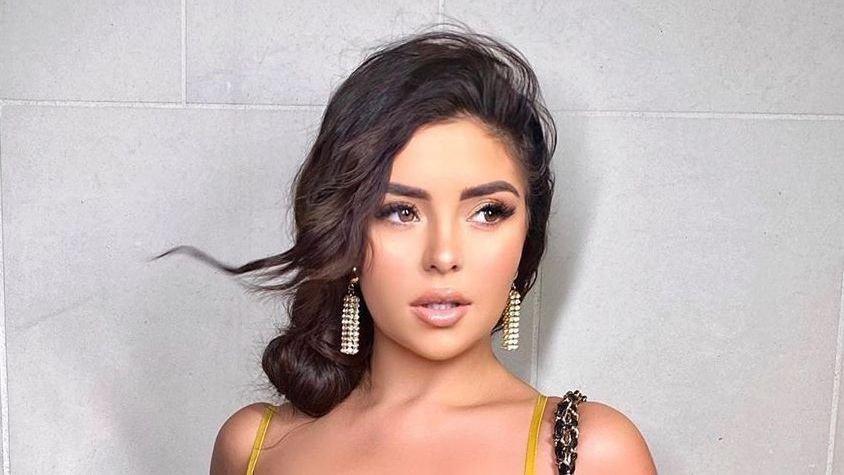 Demi Rose Wears Only A Slit Skirt Without Visible Underwear
Demi Rose is hanging around shirtless and wearing only a dangerously-slit skirt while promoting Pretty Little Thing. The 26-year-old bikini bombshell today ditched her signature swimwear for something arguably just as skimpy, posting for her 16.2 million Instagram followers and proving just why fans keep hitting "follow." Demi, fresh from her birthday and celebrating it in only woven shorts, was keeping up the bottoms-only vibe, and she got paid just for hitting update. See the photo and Demi's best below.
Article continues below advertisement
Undies Not Needed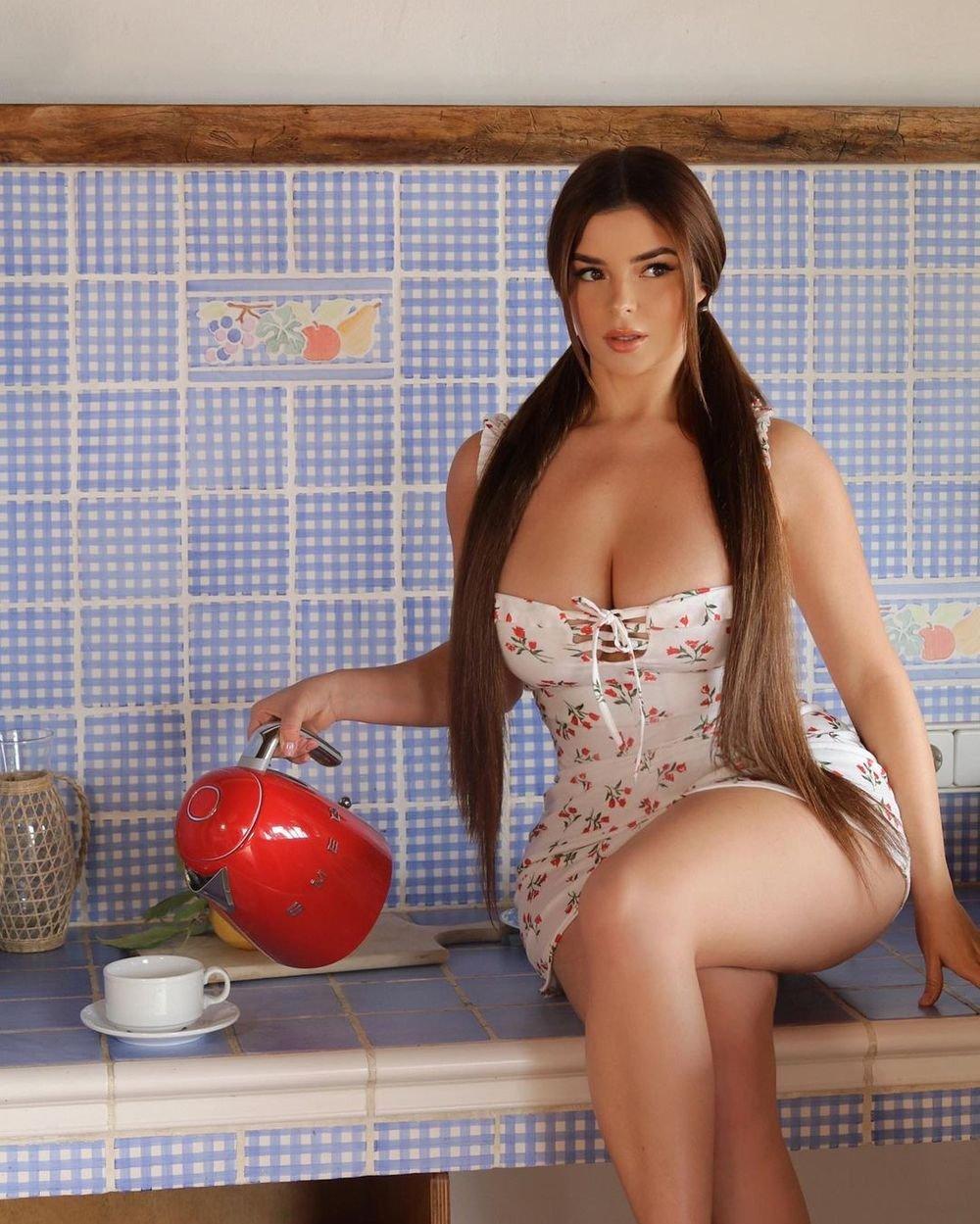 Scroll for the photo. It comes as Demi increasingly makes headlines for wearing clothes over swimwear, with October 2020 marking the model's kick-off as clothing brand Pretty Little Thing's newest ambassador. Today shouting out the affordable label, Demi updated indoors, on a rug, and looking smoking hot amid wood-panel walls.
All stilettos and wearing just a skirt, Demi posed fully topless as she just about stayed inside Instagram's rules, protecting her modesty with a carefully-placed arm. The flawless shot snagged her over 200,000 likes in an hour.
Keep Scrolling For The Photo!
All new ginger locks and with her long hair cascading down her back, Demi posed on one knee and flaunting her jaw-dropping curves, but she kept the caption strictly business, writing: "Take you to another world, if you, @prettylittlething."
"Goddess," a reply reads, with another fan writing: "So beautiful."
Demi, who boasts her own edit with Pretty Little Thing, has opened up on the collection. Speaking to Closer Online, the model said: "I love it [the new range]! It fits and compliments the body so well." See more photos after the shot.
Article continues below advertisement
Climbing The Ranks
Rose added: "We worked really hard on making something that girls will feel super confident in."
Demi's PLT sign-up came the same week she marked another major milestone in her career. October of last year, also bringing the model to The Maldives for a vacation that lasted well over a month, saw her hit 15 million Instagram followers, although with a rise of around 100,000 a week, the British beauty has now far surpassed that number, currently sitting at 16.2 million.
Gushes Over 15 Million Fans
Posting last year in a plunging black lace swimsuit and from a bobbing boat in ocean waters, Demi thanked fans for always having had her back.
"Heaven is a state of mind ⛅️ 15 million of you," she wrote, adding: "I am amazed. I never would have thought when I began Instagram and started modelling at 18 to have such an amazing fan base like I do now. I appreciate and love you all so much. Thank you for all your support.💕"