Amelia Gray Hamlin Stuns In Skimpy Silk Minidress
If you thought Amelia Gray Hamlin's bleached eyebrows were odd, wait till you find out her latest experiment! The model looked stunning in a mini nightdress while debuting her new pink brows at 3 am in Paris.
She already explained that it was a form of self-expression that helped her through a depressive state so "fans" displeasure and opinions wouldn't influence her decision to keep or change the eyebrows.
Check out the innovative new look below
Article continues below advertisement
'POV It's 3 am In Paris'
Hamlin made the most of her insomnia by staging a photoshoot at 3 am in Paris last week. She looked stunning in her nude silk nightdress with thin straps and pink lace trimmings. She wore her hair in its natural black state then, complimented her rosy eyebrows with thick black lashes and ombre glossy lips.
She outlined the pale pink creamy lipstick with dark pink lip pencil giving her puckered lips a defined look. Nested between her two pictures was a plate of creamy pasta and caviar - Very Parisienne.
Switching Eyebrow Colors At Will
For Hamlin, eyebrows are as good as any other fashion accessory, and she changes the colors of hers at will. In April, for a brief moment, she returned to her natural black full hairs before the fashion show season.
That same month, the 21-year-old returned to her new favorite hue - blonde - for the Spring Fashion shows. She joked about going through an identity crisis while staying grateful for her career opportunities saying,
identity crisis but make it cute…still on cloud 9... feeling so blessed.
-
Making New Industry Friends
Hamlin's Paris trip comes a few weeks after her 21st birthday wear she threw a "Sweet 16-themed" bash with her best friends and actress, Julia Fox.
Fox, also known for her daring fashion style, joined Hamlin's crusade to challenge the status quo and bleach her eyebrows. Interestingly, the model and her new friend are both in Paris for the Summer Fashion week, although Fox has now replaced her bleached brows with thinly carved black brows.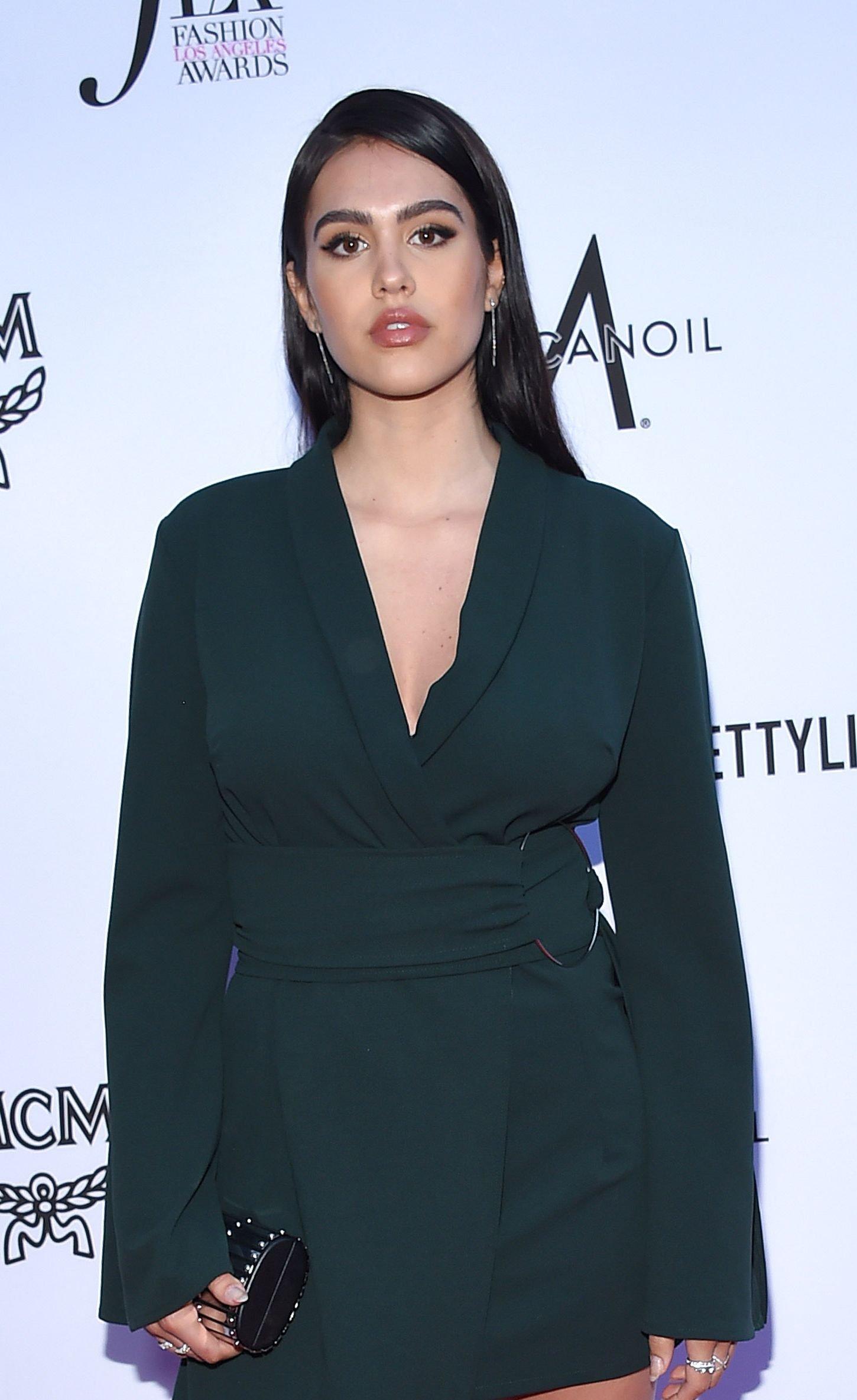 Hamlin's 1.2 million Instagram followers saw her with full black eyebrows via her story on her latest post. There's only one question on everyone's mind - "How does she keep her skin and eyebrows healthy with the swift changes?" The best guess would be a temporary dye, which is less harsh on the skin and easy to wash. Hopefully, she fesses up soonest.