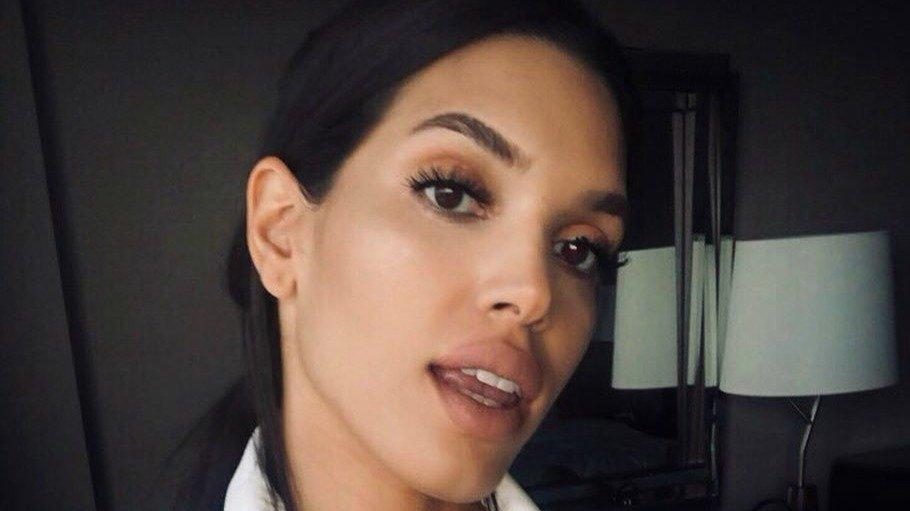 4 Times George Springer And Wife Charlise Proved They Are Family Goals
The pair tied the knot in 2018 at a ceremony at Pelican Hill in Newport Beach, California. Charlise has been providing her Instagram followers with stunning images of their relationship. Whether on a night out on the town in Texas or celebrating George's baseball accomplishments, Charlise has always been by his side.
Keep reading to see four adorable posts Charlise has made about their family.
Article continues below advertisement
Welcoming Their World
On March 2, 2021, Charlise took to her Instagram page to share a timeless photo of her and George's cute baby boy. The image captured the infant's little fingers as they held George's finger. Charlise captioned the photo, "Our world💙💙 02.12.21."
Fans took to the comment section in their numbers to congratulate the couple on welcoming their first child.
Celebrating Father's Day
To mark last year's Father's Day, Charlise uploaded three photos of the MLB star with their son in each of the pictures.
The first photo showed George holding their baby boy while standing on a bridge overlooking the ocean and sky. The baby wore large brown overalls and a matching oversized face cap.
In the second snap, George lay beside his son on the floor as they enjoyed a father-son moment.
The last picture showed George holding his baby close and staring at him most lovingly.
Article continues below advertisement
Celebrating George's First Day As A Toronto Blue Jays Player
On August 9, 2021, Charlise shared another adorable photo of George and their son. This time, it was to celebrate the MLB player's first day as a Toronto Blue Jays Player.
George was seen standing in the stadium alongside his son in the photos. The proud father and his son were dressed in grey, with the baby wearing a blue T-shirt underneath his grey hoodie.
Charlise captioned the photos, "Daddy's first home stand as Blue Jay 💙🤍🇨🇦."
Celebrating The 2022 MLB Season Opening Day
George is obviously very obsessed with his boy. In another photo Charlise shared on April 8, 2022, George stood inside a stadium wearing his Toronto Blue Jays jersey and cap. His baby son, who he held high on his head, wore a matching outfit and enjoyed being in his dad's company.
George is clearly a loving father, as evidenced by the photographs of him and his son scattered over Charlise's Instagram feed. Given that they wear matching jerseys, the MLB player may also want his son to follow in his footsteps. Only time will tell.