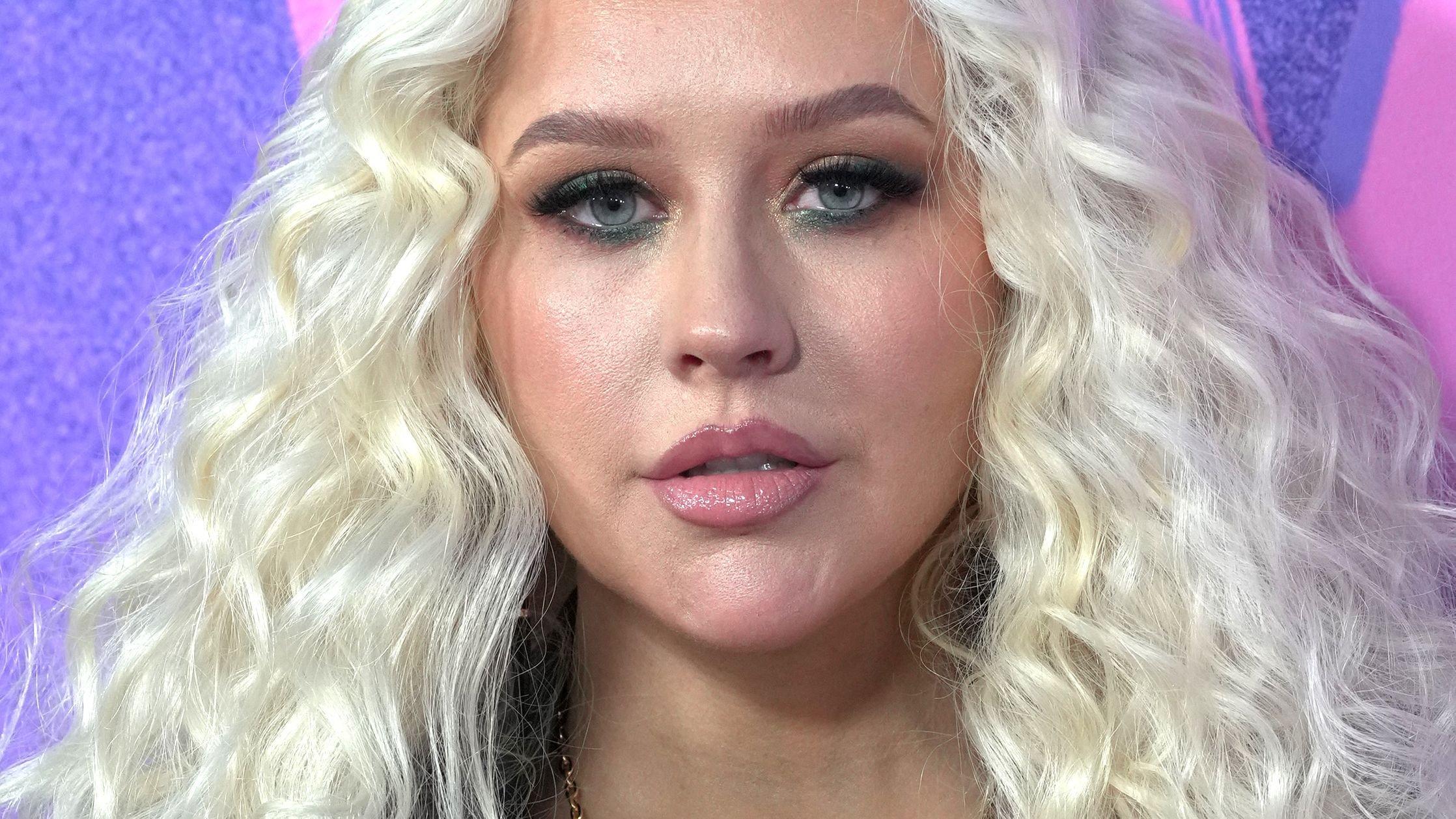 Christina Aguilera In Latex Dress Clutches Chest
Christina Aguilera has been stunning her Instagram followers in a plunging and skintight latex dress while shouting out her new beats. The singer, 41, put on a busty display for her 8.2 million fans back on January 18, sharing footage from her "Santo" music video and clocking over 290,000 likes for uploading the whole thing.
Aguilera, fresh from her La Fuerza album release, sizzled in a devil getup and went bold while highlighting her famous figure, and she went head-to-toe in the full-on red look. Check it out below.
Article continues below advertisement
Stuns In Killer Latex Dress
Scroll for the video, one opening with a still shot of the "Beautiful" hitmaker sensually clutching her chest while flaunting a hefty amount of cleavage. The blonde bombshell posed with closed eyes and a thin long braid, this as she switches out from her usual blonde locks for a red-headed finish - it seems to be a trend, with model Kendall Jenner recently doing similar.
Xtina went tighter than skin in a corset-style and red latex dress, even going sheer with side panels, plus a slit and floor-length red skirt matching high heels. She was seen in a fairytale-like and primal setting, writing: "Thursday," also tagging her "Santo" track.
See More Photos Below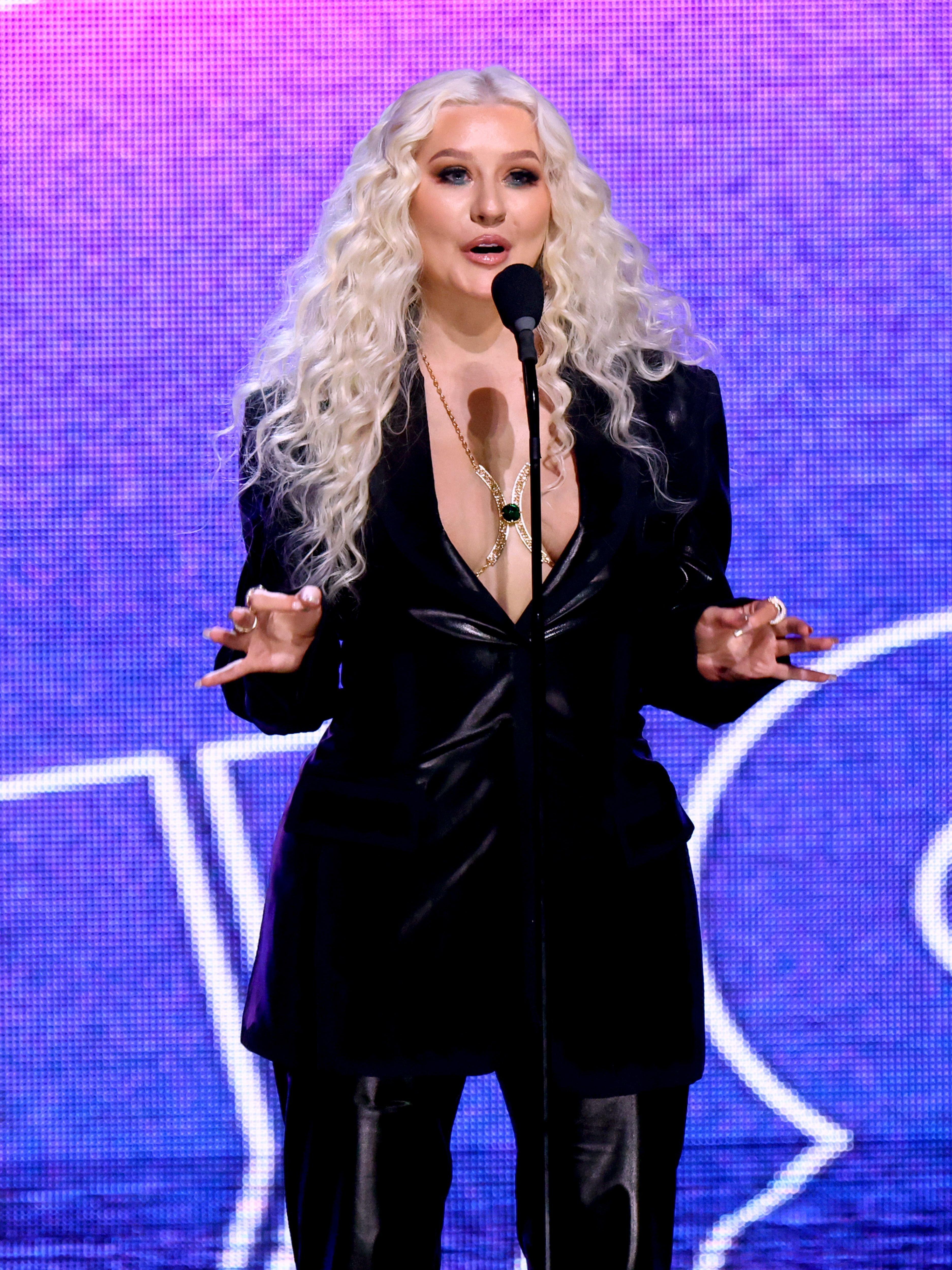 The former rival to 40-year-old singer Britney Spears had been teasing a release over much of the pandemic - her last one came via her 2018-dropped Liberation album.
"I've been in the studio working on two records," she revealed in July 2021, adding:
"Sometimes in the studio, certain notes are a struggle — you're boxed into this confined booth — compared to when you're with an audience and the live musicianship takes your adrenaline to the next level. I'm like, 'Wait, that note is much easier to hit onstage.'"
Article continues below advertisement
Touching On Family Past
The reality judge continued that "it's really 20 years overdue, except now I'm kind of glad it was so long because I've been able to come back and dig deeper into some of my personal stories regarding my dad. I've always had a very estranged relationship with him, and I'm kind of touching on that."
Aguilera has been open about having grown up with a physically and emotionally abusive father. Her post quickly gained a like from actress Vanessa Hudgens, with fans writing: "Wow wow wow."
New 'Vogue' Cover
Xtina's latest post comes as another win - she's fronting Vogue Portugal. Sharing the cover and stunning in a black dress, the singer simply wrote: "@vogueportugal" this weekend.