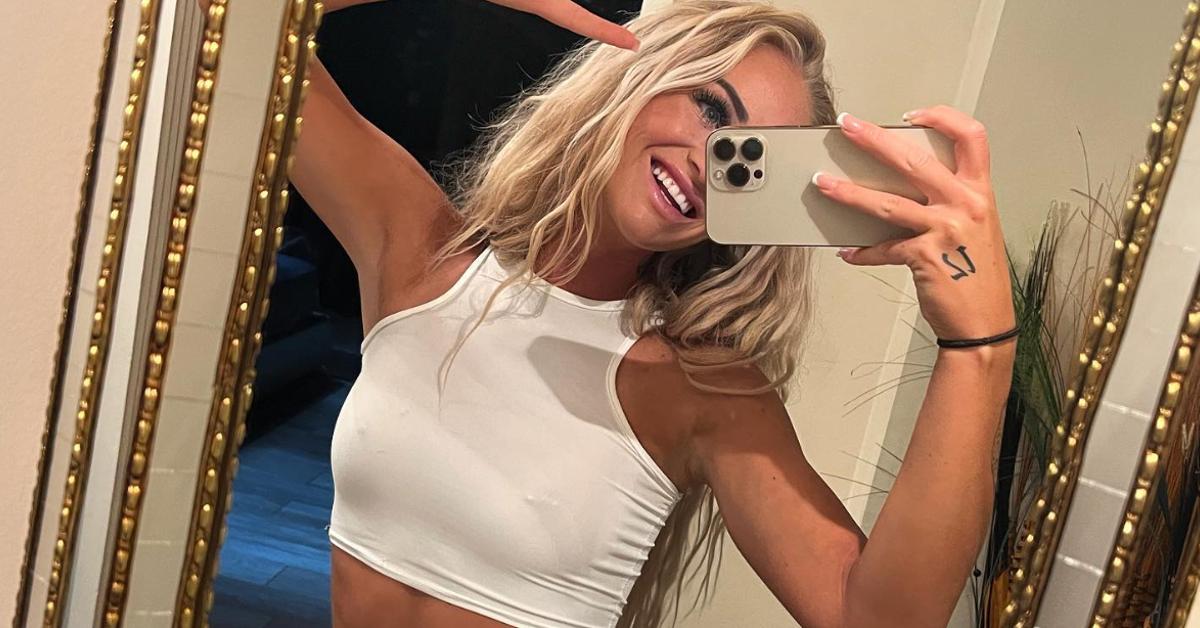 Alisha Lehmann Sizzles on Field in World Cup Swiss Pride Post
Swiss soccer star Alisha Lehmann recently made headlines after word broke out that she and fellow pro footballer Douglas Luiz were no longer an item in November of 2022.
Article continues below advertisement
The couple also garnered a lot of attention for being a "soccer couple" and because they're super hot: you've got a Brazilian Premier League player for Aston Villa and a Swiss National Team pro athlete as an item, so folks are going to take notice.
But purportedly, Luiz wasn't a fan of all the eyes that were on Lehmann for her recent calendar photoshoot, and their arguments over the pictures were the nail in the coffin for their relationship. According to The Sun, she's staying with a teammate following the breakup.
Article continues below advertisement
The Swiss National Men's team thanked Alisha for her vote of confidence in the comments section of her Instagram post, and throngs of people thought that the picture, which features Alisha looking stunning in shorts on the field, was the perfect motivation for the Swiss team to bring a victory on home.
Article continues below advertisement
Switzerland has won two of their three World Cup games. They defeated Cameroon in their first game, but would fall to Brazil on their second outing.
Article continues below advertisement
Their third game against Serbia was hotly contested, but the team managed to secure victory: three goals to two. They're set to go up against Portugal for the fourth World Cup game, and according to Betting Odds, Portugal is a slight betting favorite at -110.
Article continues below advertisement
Article continues below advertisement
Lehmann has an even larger following on Instagram, with a whopping 9.9 million folks checking out her posts. Like Luiz, she also plays for Aston Villa (the women's league) and is a forward for the Swiss women's national team.
Article continues below advertisement
Folks who saw her most recent post joked that they were changing team allegiances upon seeing her picture:
"All of a sudden I want Swiss to win now"
"I only came for one thing..."
"Swiss team finna win after this post"
"this why xhaka been playing well"