Donald Trump Has Been Given 7 Days to Submit List of Firms Set To Lose NY Business Licenses In a significant legal development, former US President Donald Trump has been given a seven-day ultimatum by New York judge Arthur Engoron to submit a list of companies that will lose their business licenses in the state. This decision comes after a pre-trial ruling by Engoron last week, finding Trump and others within the Trump Organization guilty of committing financial fraud. The judge asserted that Trump's real estate business would be significantly curtailed as a consequence of losing his business certificates in the state.
Also Read: Trump's Obsession With Gag Orders Stems From a Need To 'Blame' Someone If He Loses the Case, Says Legal Expert
According to The Guardian, the list of companies facing the revocation of their business licenses will be handed over to retired federal judge Barbara Jones, who currently serves as the court-appointed monitor overseeing the Trump Organization. This move is a part of the punishment outlined by Engoron in response to the revelation that Trump and his organization created false and misleading financial statements, inflating his net worth.
Trump's legal team has been given until October 26 to present a list of potential receivers who will oversee the dissolution of the affected companies' business licenses. Engoron is taking measures to prevent any attempts to circumvent the ruling, instructing the defendants to provide advance notice to Judge Jones of any applications for new business licenses or efforts to establish new entities holding or acquiring the assets of a dissolved company.
---
From 2011-2021, Donald Trump and the Trump Organization produced fraudulent financial statements that significantly inflated Trump's personal net worth.

Throughout our trial, we will present evidence of the massive amount of fraud they committed. pic.twitter.com/xak8G1oU4L

— NY AG James (@NewYorkStateAG) October 3, 2023
---
Also Read: Host Says Paramount+ PR Team Halted Kelsey Grammer's Interview With BBC After Voicing Support for Trump
The civil fraud trial, initiated by New York Attorney General Letitia James, focuses on allegations that Trump and his business manipulated financial statements, exaggerating the value of assets such as Trump Tower and Mar-a-Lago. Trump, absent from the proceedings on Thursday, October 5 denies any wrongdoing and contends that the lawsuit is a politically motivated attempt to harm his potential 2024 presidential campaign. The prosecution, led by James's legal team, is emphasizing Trump's control over the preparation of the financial statements, with accountants relying on information provided by the Trump Organization.
---
When it comes to running a company, Donald Trump doesn't care about the facts.

Instead, he engages in fraud to enrich himself and his family. pic.twitter.com/swSAt3MaFK

— NY AG James (@NewYorkStateAG) October 6, 2023
---
Also Read: Jimmy Kimmel Says Trump Is 'Going Straight to Hell' For His 'Jesus and God Keeping Score' Comment
The defense, on the other hand, is attempting to shift blame to Donald Bender, Trump's longtime personal accountant, arguing that any discrepancies were his mistakes. In the cross-examination of Bender, Trump's defense raised questions about missing appraisals and suggested that Bender's selective memory raised doubts about the credibility of his testimony. Despite Bender's assertion that he requested all required documents from Trump Organization executives, the defense portrayed him as forgetful, pointing out inconsistencies in his recollection.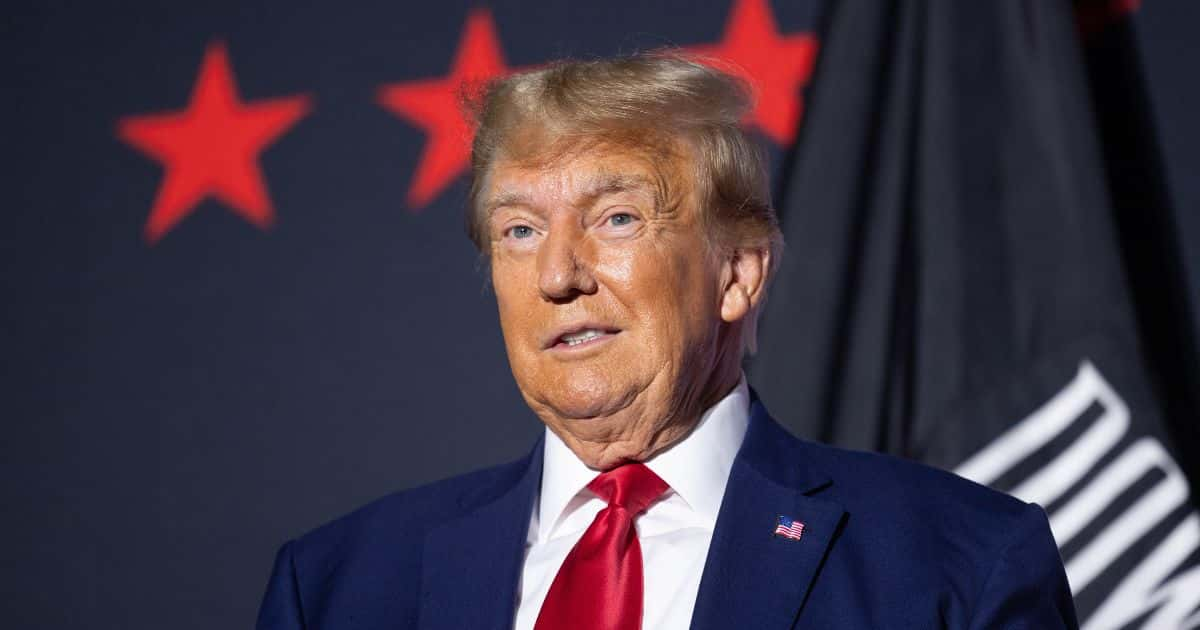 Recently, with the Mar-a-lago controversy deepening, another fresh revelation about Trump's manhandling of secret national documents has come to the fore, and with him being bashed for his unceremonious acts. According to a recent report, Trump warned his longtime personal assistant, Molly Michael, not to cooperate with federal investigators looking into his refusal to hand over boxes of classified documents. According to The Messenger, the politician told his assistant to stay discrete about the documents being at his residence.
More from Inquisitr
Trump Claims He Would Win The Blue States if 'Jesus and God' Came Down to Keep Score of Elections
Trump Mocks DeSantis' Debate Against Newsom in a New Dubbed Video: 'Battle of Loserville'