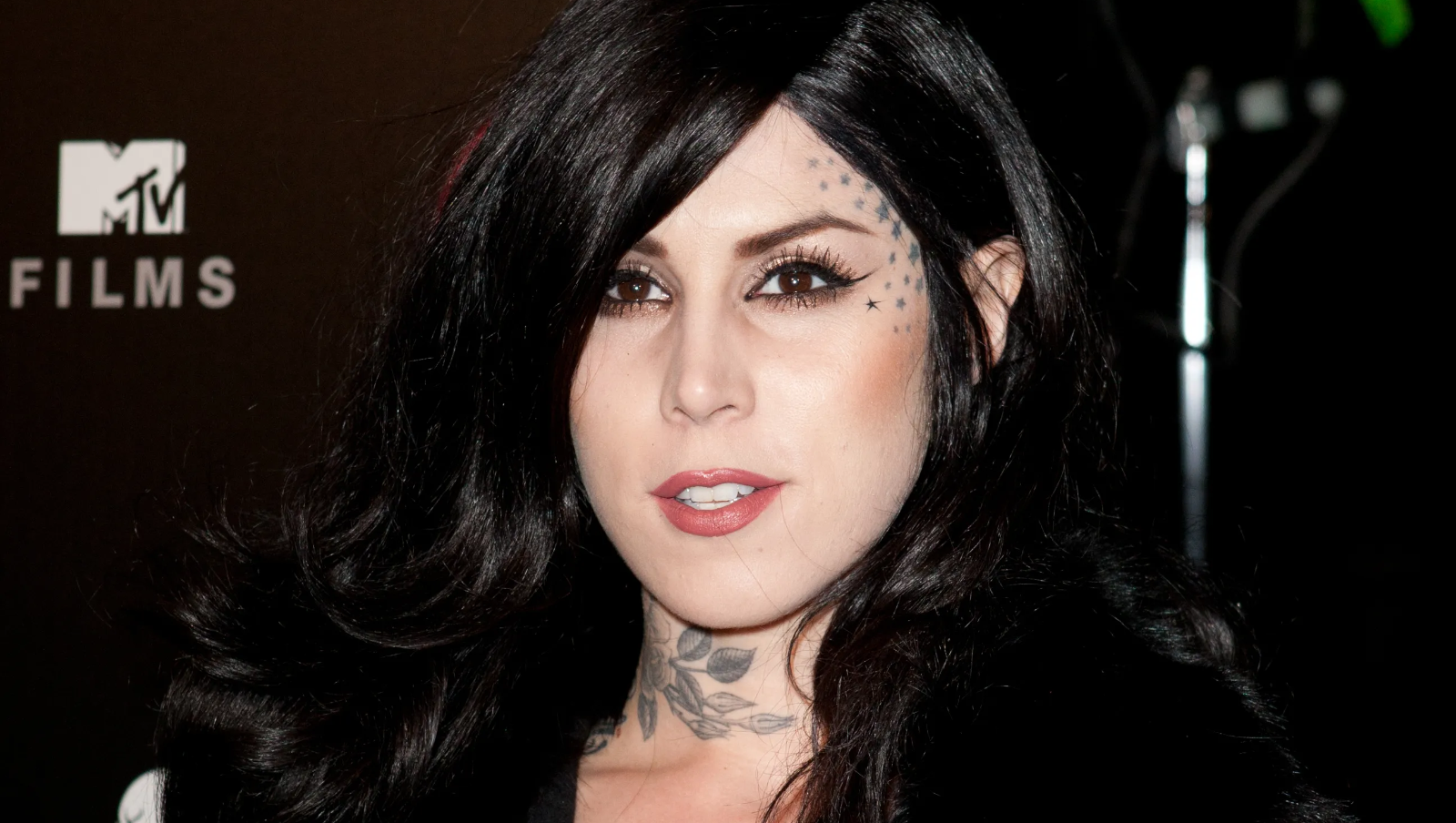 Kat Von D's New $1.5 Million Indiana Home Is A 35-Room 'Haunted' Mansion
Kat Von D has her heart set on Indiana and will be leaving her Los Angeles home and tattoo parlor behind.
The 39-year-old tattoo artist, entrepreneur, and reality star broke the news on Instagram on Monday, October 25, announcing she will be closing down her L.A.-based shop, High Voltage, come December 1, as she prepares to move into the historic Vevay house she and her family purchased last year.
The Goth Queen plans to open up a new tattoo parlor in the midwestern state. Read more below!
Article continues below advertisement
Leaving Los Angeles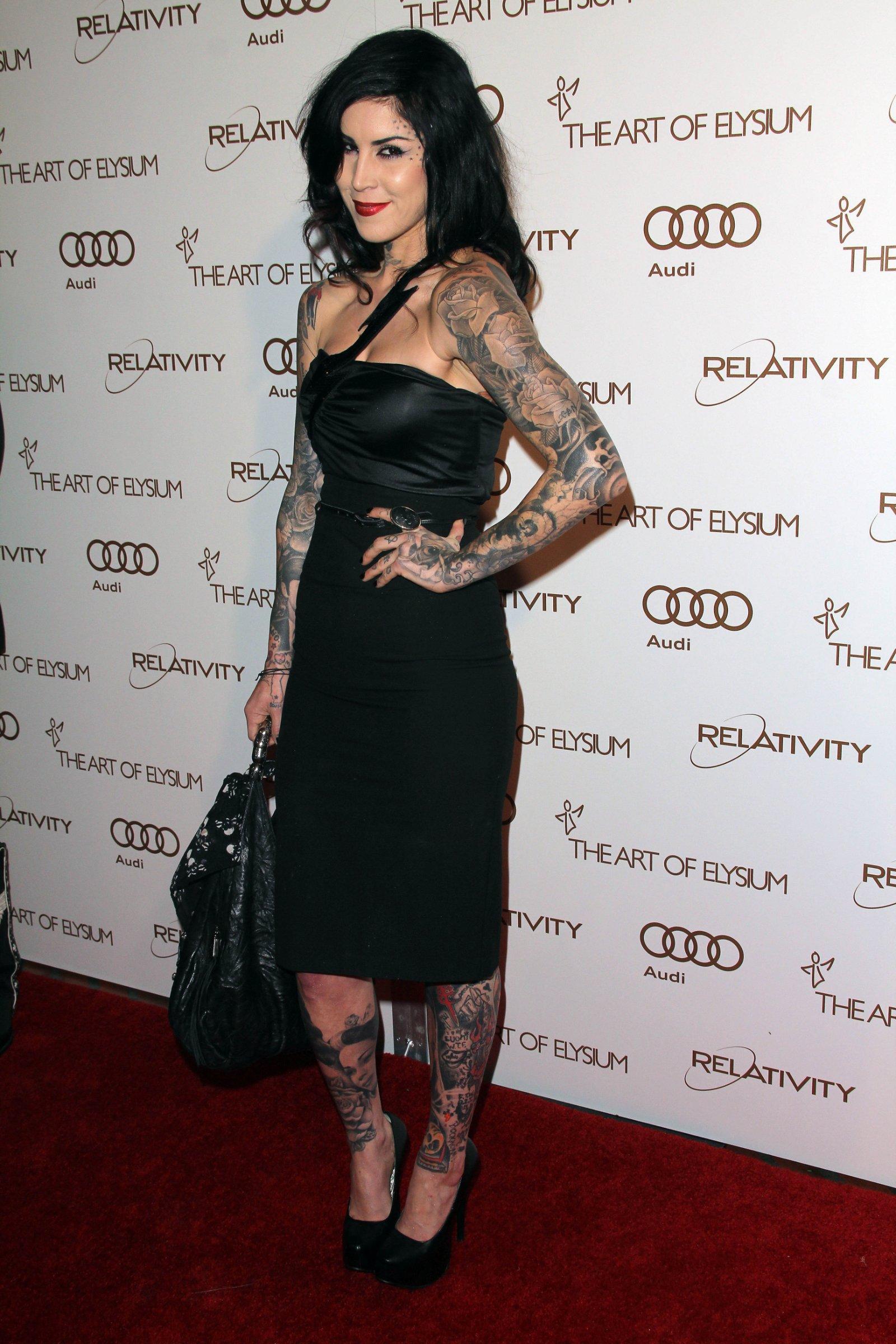 Kat Von D, whose real name Katherine Von Drachenberg, explained she feels "more at home in Indiana" in a lengthy message that earned over 206,300 likes on Instagram.
"We recently purchased a beautiful home on a bit of land in rural Indiana, and the more time we spend out there we realize we feel more at home there than we do here in LA," Von D wrote. "After much thought, we have decided we will permanently be moving to Indiana at the end of this year."
While fans had "mixed feelings" about Von D leaving the Golden State and closing down High Voltage, which has been in business for 14 years and was the scene for the TLC reality series L.A. Ink, many people showed their support on Twitter, HITC is reporting.
Regarding High Voltage, the tattoo artist and singer had this to say: "I didn't think it would make sense to keep it open if I wasn't present, and aside from coming back to work on music with my band, we don't plan on returning to LA very often."
Scroll for pictures of her new home!
Moving Into A 35-Room 'Haunted' Mansion In Indiana
Although Von D had previously said that she and her musician husband Leafar Seyer (real name, Rafael Reyes), 46, were "definitely not ever selling" their renovated and restored Gothic home in Hancock Park, it looks like the plans have changed as the family is preparing to relocate to Indiana.
The tattoo artist, who announced she'll be listing her L.A. residence soon, is trading her old house for a splendid 1874 Italianate-style 35-room mansion in Vevay, which she bought last December together with her mom and sister. The beautiful historic property spans a little over 10 acres and is said to be "haunted," constituting a well-known local tourist attraction.
Von D excitedly shared a first picture of her new home on Instagram as early as December 17, 2020, with a caption that read: "It's official! Vevay, Indiana here we come!"
Article continues below advertisement
Centuries-Old Tubs, A Four-Story Tower & An Enormous Cellar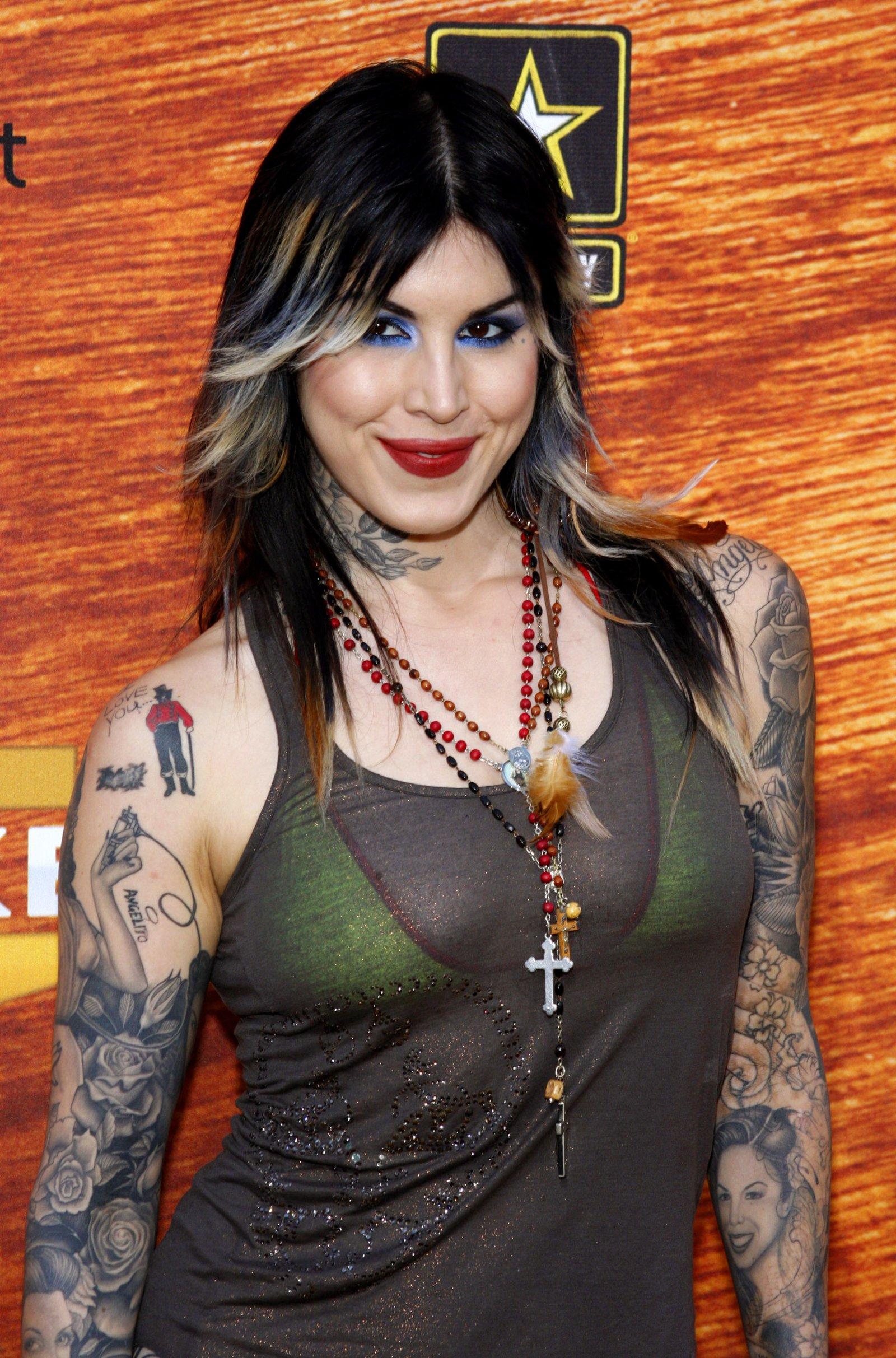 Known as the Schenk Mansion, Von D's new Indiana home was created by famed Cincinnati architect George P. Humphries for Benjamin Franklin Schenck nearly a century-and-a-half ago. The property is listed on the National Register of Historic Places and cost her $1,525,000, a good deal from the initial asking price of $1.87 million.
The 12,000-square-foot vintage home boasts seven bedrooms and six bathrooms -- five of which have original copper-lined bathtubs encased in walnut -- along with four porches, seven balconies, eight chimneys, 13 fireplaces, and over 50 windows.
Among its most eye-catching features is a four-story tower, in addition to a widow-watcher attic with three round dormer windows. The estate also has an "enormous" cellar, several gardens, an expansive patio, a gazebo, fountains and waterfalls, as well as a small vineyard and a separate guesthouse.
Photos of the "lavish" interiors and exteriors were published yesterday by The New York Post.
Criticizing California's 'Terrible Policies'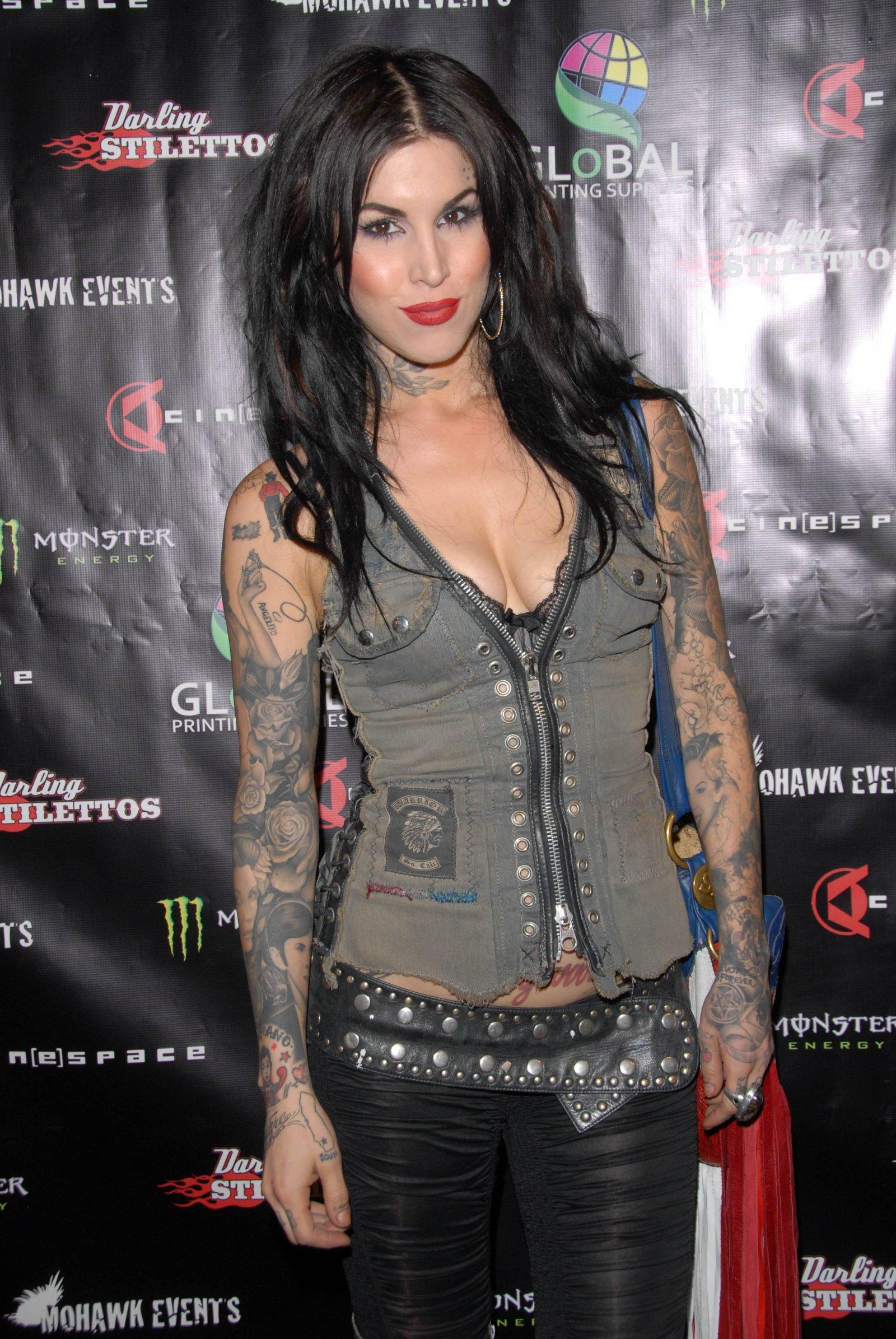 While the property is certainly an architectural jewel, Von D is planning to add her personal touch to the new Indiana home. In January, the Miami Ink and L.A. Ink star took to Instagram to share a gorgeous photo of the Vevay residence, calling on local professionals who would be interested in joining her hired contractor to do renovations on the Victorian house.
Per her latest Instagram update, Von D is planning on opening a private tattoo studio in Indiana as soon as she's done remodeling.
Based on her past social media posts, the controversial tattoo artist, who shares 3-year-old son Leafar Von Drachenberg Reyes with her husband, decided to turn her back on California after staunchly criticizing the state's governmental policies.
"With all that has been taking place in California with terrible policies, tyrannical government overreach, ridiculous taxing, amongst so much more corruption, we just felt the need to plant roots in a small town where there is nature, where my son can be free to play, and where we can eventually retire one day," she wrote on Facebook last December.