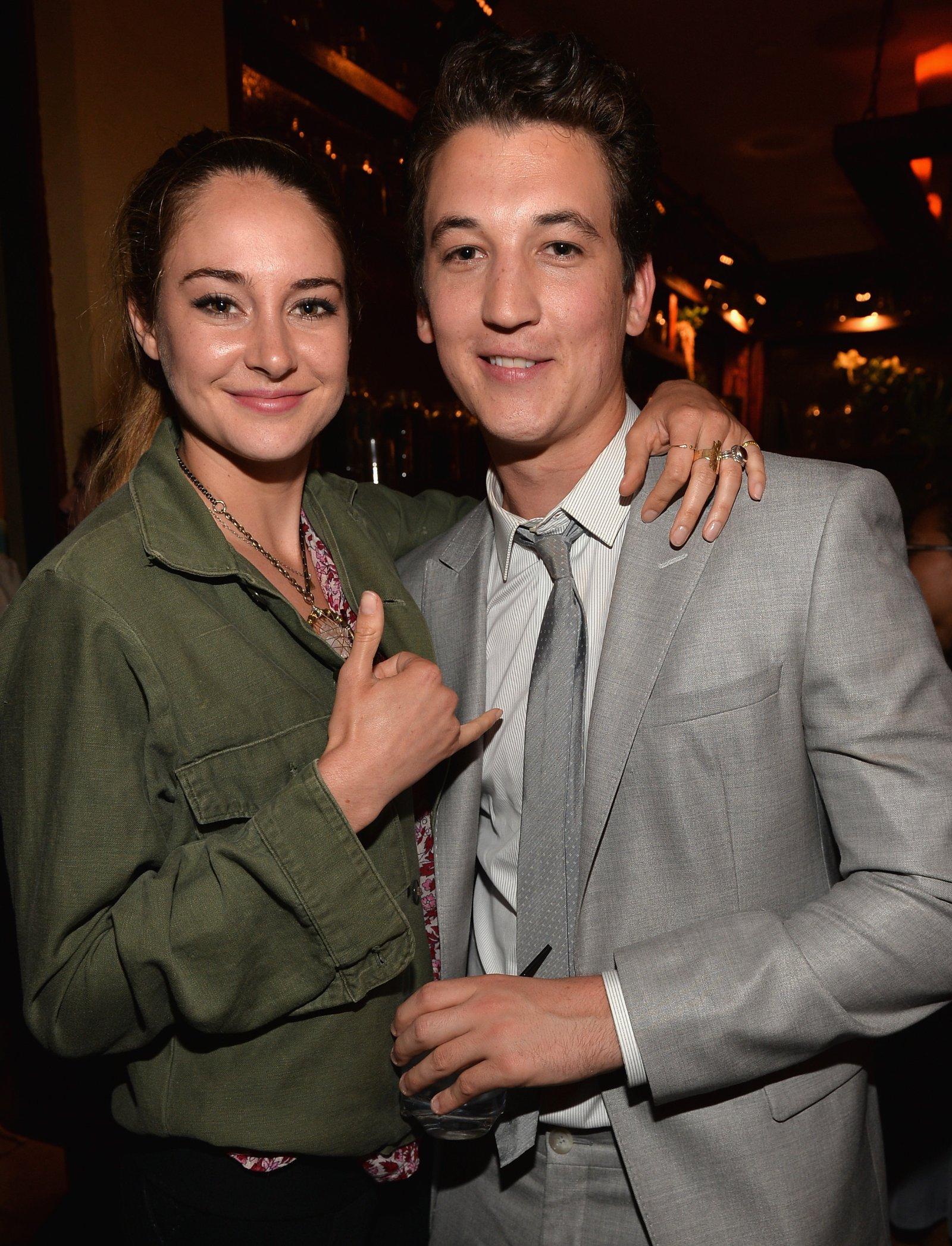 The Truth About Shailene Woodley & Miles Teller's Close Relationship
The pair have gotten along swimmingly ever since they first met in 2012 and they're still incredibly close friends a decade later. And while the two did spark dating rumors at one point, the jury is still out on that one. Keep scrolling to find out more!
Article continues below advertisement
Onscreen Couple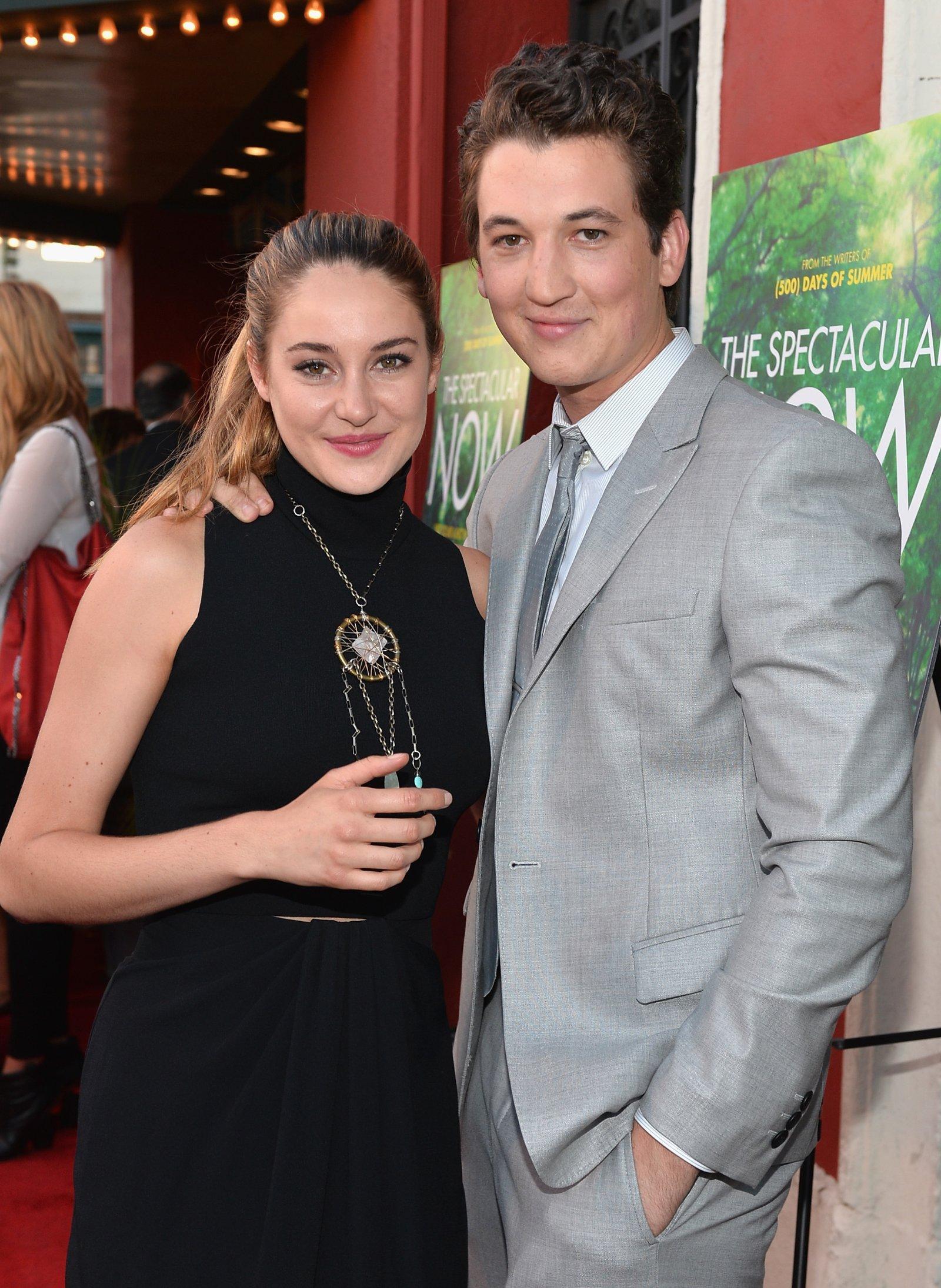 Shailene and Miles first met on the set of The Spectacular Now, where they played love interests Aimee Finicky and Sutter Keely. Their onscreen romance captivated the public and, while their powerful chemistry was undeniable, the pair also forged a strong bond off-camera.
According to MTV, Shailene felt that Miles was the perfect Sutter to her Aimee.
"It felt right. It was one of those moments where you instinctively know [that] it has to be this person."
-
The pair formed an instant connection and would later gush about one another in interviews.
"As actors, Shailene and I match up well together because we have similar styles in that we do everything very honestly. We're not very showy actors, and I think our technique is just to be very present," Miles told Indiewire in 2013.
Sparking Dating Rumors
Fans dared to hope that Shailene and Miles' on-camera love affair might have transpired into reality in 2013 when the two put on an affectionate display at the MTV Video Music Awards. The actors attended the Divergent trailer premiere together and got suspiciously cozy, per MTV.
However, it seems that the duo has always kept things platonic and professional, even though they were nominated for best kiss at the 2014 MTV Movie Awards.
Their onscreen chemistry has also led to a memorable love scene in The Spectacular Now, which Shailene has said was her "favorite scene."
"I would love for us to be a famous screen couple, like Kate Winslet and Leonardo DiCaprio. I want to do a musical with him!"
Article continues below advertisement
Always There For One Another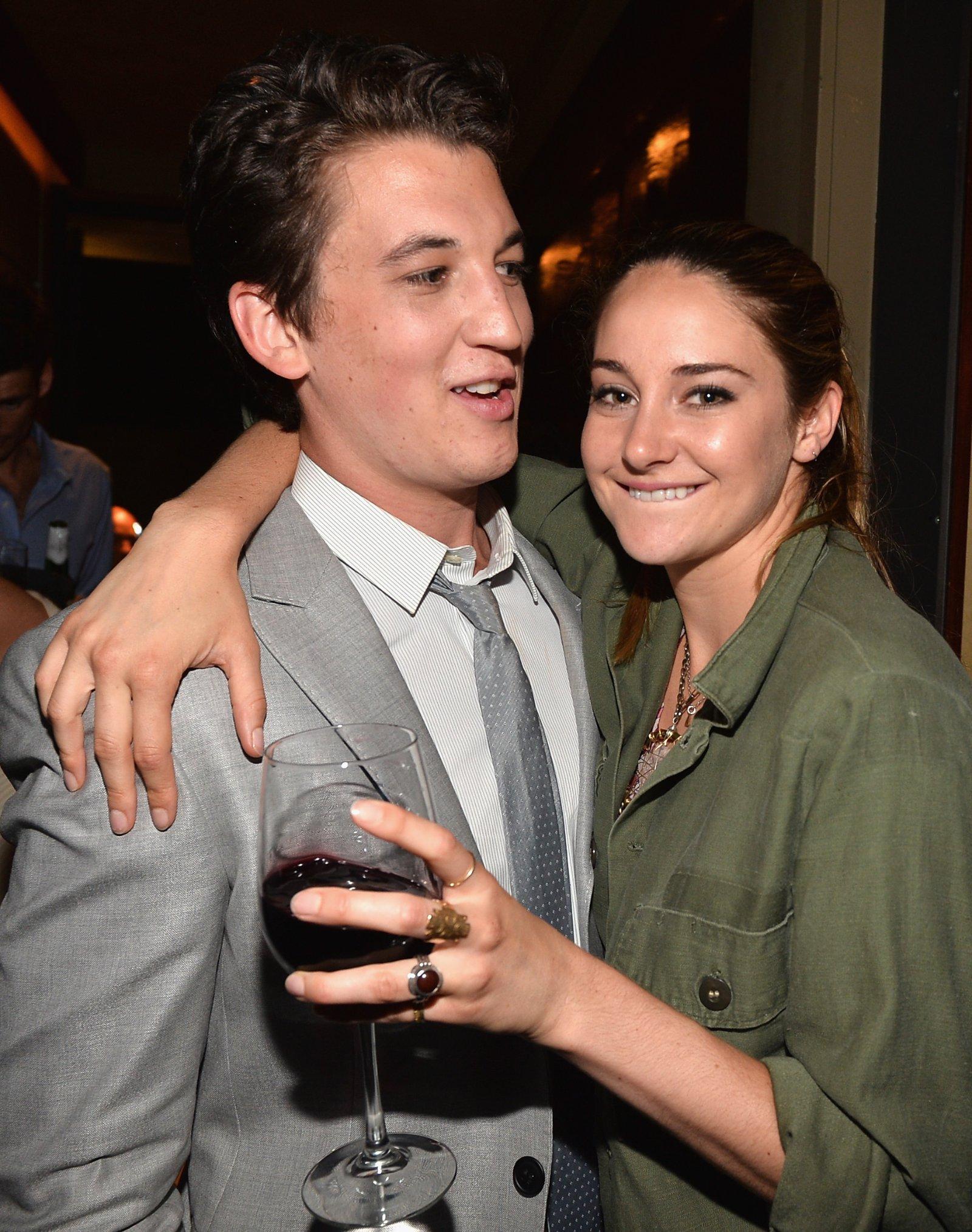 Even though they never got together in real life, Shailene and Miles are still very much involved in each other's personal lives. The two are in happy relationships with other people -- Shailene is engaged to Green Bay Packers quarterback Aaron Rodgers, while Miles is married to model Keleigh Sperry -- and were spotted hanging out at the Kentucky Derby together with their respective spouses in early May.
More recently, Shailene and her husband-to-be made an appearance on Keleigh's Instagram in a group photo showing the foursome enjoying a blissful day by the sea. Check it out below.
They Love Working Together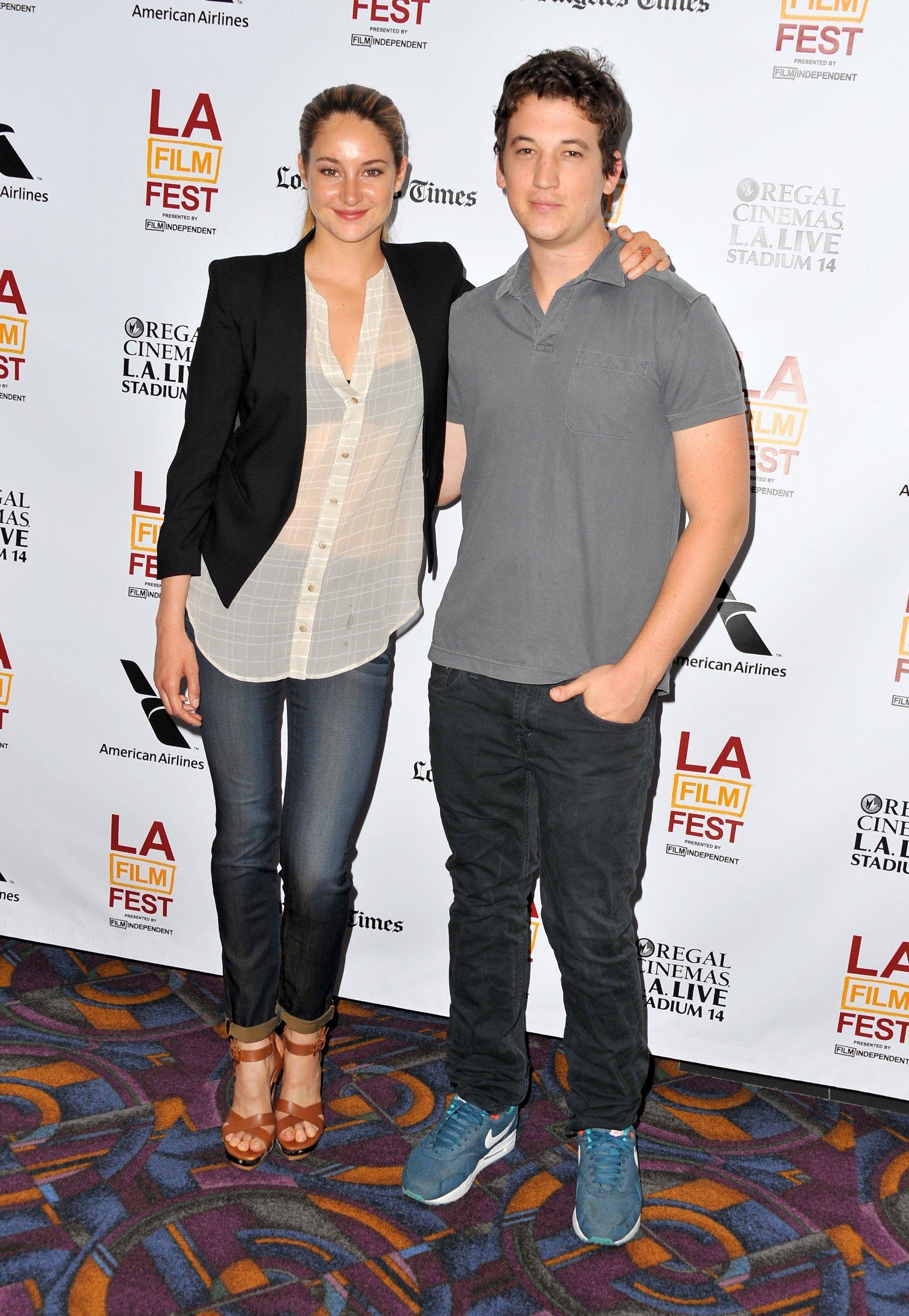 Shailene and Miles are tight not only in their private life but also on a professional level. The two enjoy working together and, after four successful movies, they're gearing up to collaborate on a fifth one, namely Grimur Hakonarson's timely political satire The Fence.
"With Shailene, I would love to work with her once every couple [of] years. We work very similarly, and I think she's very talented," Miles told Hollywood Reporter back in 2014.
Likewise, Shailene has said that she and Miles support each other deeply.
"I think we help each other, though. He helps me, I think, have more fun when I get caught up in being serious. And I think I help ground himself in a way that's perhaps more natural than his other choices."
Speaking to Vanity Fair, Shailene confessed that she wants to be the Julia Roberts to Miles's George Clooney.
"I look at Miles and, like, I'm sort of Julia Roberts in the same way she is to George [Clooney]. Their relationship I could see being our relationship in 20 years, and that really is special."