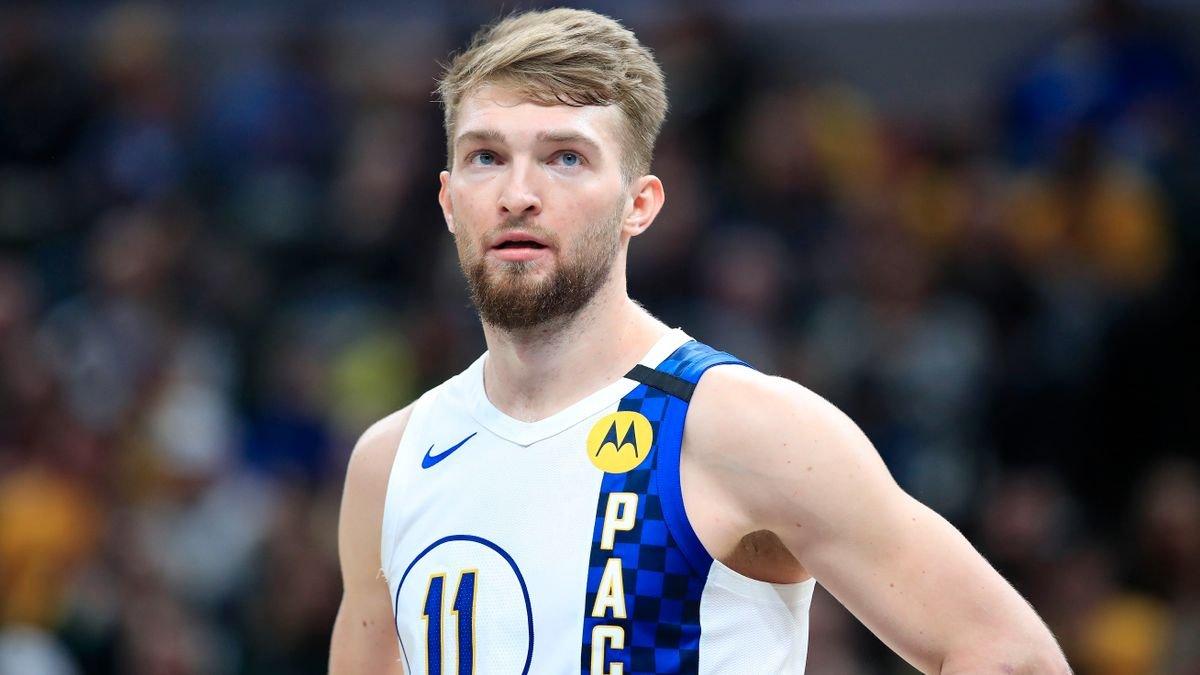 Spurs Could Get Domantas Sabonis & Malcolm Brogdon For Package Centered On Dejounte Murray In Proposed Blockbuster
After missing the playoffs for the second consecutive season, multiple signs are pointing out that the San Antonio Spurs would be tearing their roster down and undergoing a full-scale rebuild this summer. However, with Coach Gregg Popovich still at the helm, there remains the possibility that the Spurs would choose to remain competitive until the 72-year-old mentor permanently ends his NBA career.
Instead of trading their veterans, the Spurs could make moves that would help them make some noise in the Western Conference in the 2021-22 NBA season.
Article continues below advertisement
Potential Blockbuster Trade With Pacers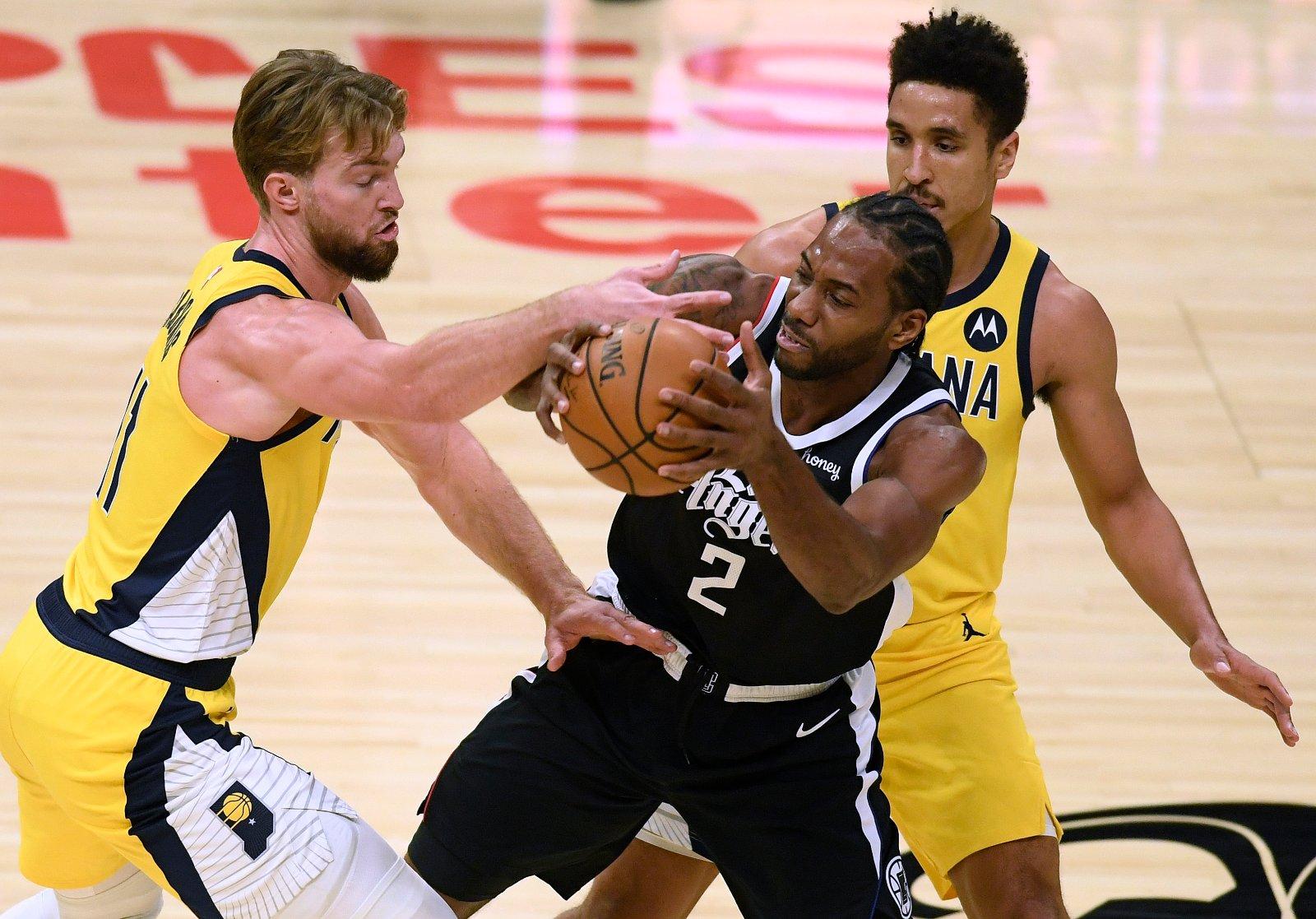 In a recent article, Greg Swartz of Bleacher Report created a list of trade ideas to save lottery teams from another "playoff whiff" next season. For the Spurs, it's the hypothetical blockbuster deal that would enable them to acquire Domantas Sabonis and Malcolm Brogdon from the Indiana Pacers this summer.
In the proposed trade scenario by Swartz, the Spurs would be sending a package that includes Dejounte Murray, Keldon Johnson, Derrick White, Luka Samanic and a 2021 first-round pick to the Pacers in exchange for Sabonis and Brogdon.
Why The Pacers Would Make The Trade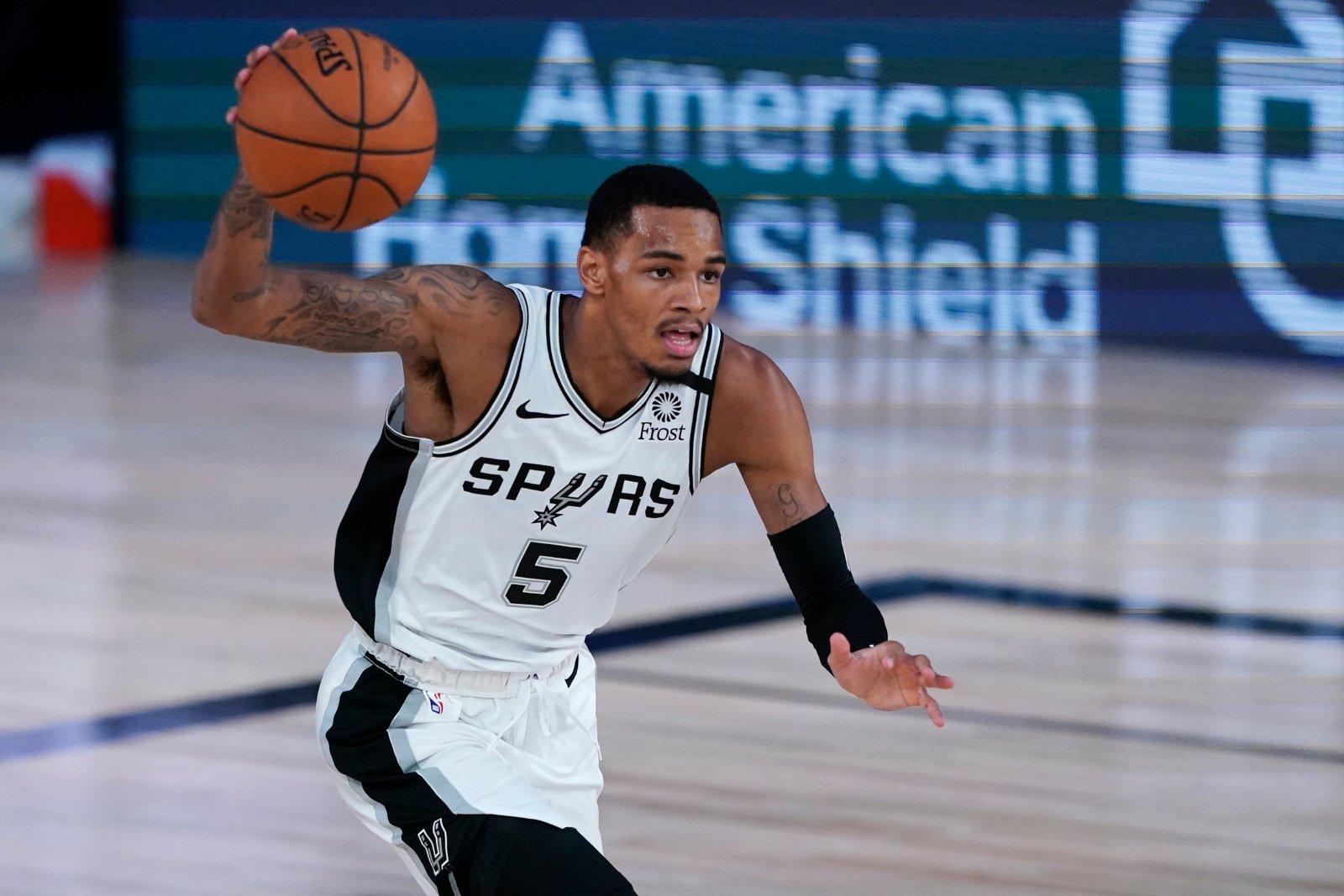 The proposed blockbuster trade with the Spurs would only make sense for the Pacers if they are planning to undergo another rebuild in the 2021 offseason. By sending Sabonis and Brogdon to San Antonio, the Pacers would acquire four young and promising talents and a lottery selection in the 2021 NBA Draft.
"This would be a complete tear down for a Pacers team that underachieved this season," Swartz wrote. "Murray and White are already proven NBA starters, however, while Johnson and Samanic are high-upside forwards. Getting the Spurs pick in the first round (projected No. 12 overall) could net the Pacers a player like Moses Moody, Davion Mitchell or Franz Wagner."
Article continues below advertisement
Domantas Sabonis Is An Ideal Replacement For LaMarcus Aldridge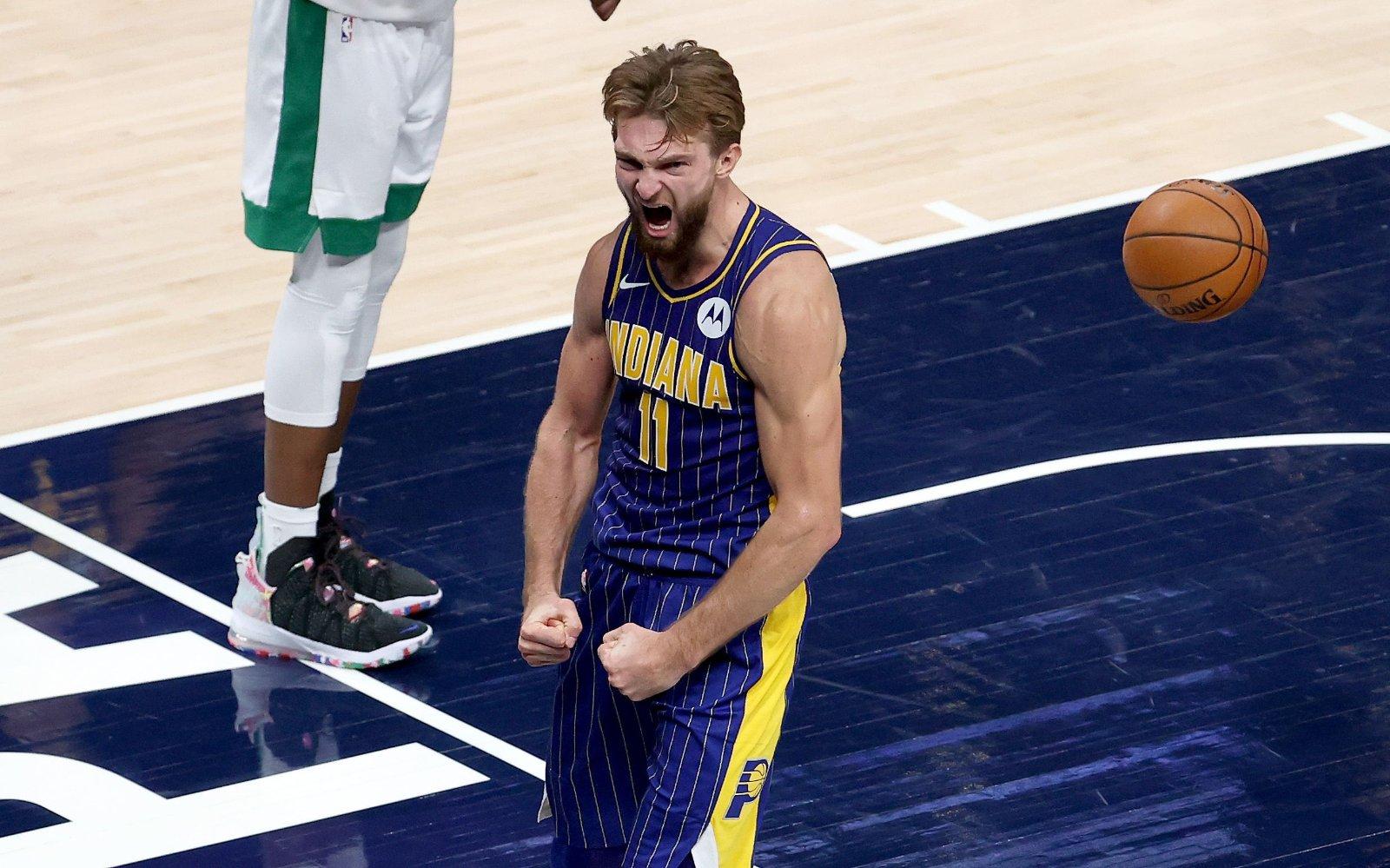 Sabonis would undeniably be a great addition to the Spurs. He would be an ideal replacement for LaMarcus Aldridge, who was forced to retire in the middle of the 2020-21 NBA season. Like Aldridge, Sabonis is also capable of playing both the power forward and center positions.
His potential arrival in San Antonio would boost their performance on the offensive end of the floor, giving them a very reliable scoring option under the basket, a great rebounder, passer, and floor-spacer. This season, Sabonis averaged 20.3 points, 12.0 rebounds, 6.7 assists, and 1.2 steals while shooting 53.5 percent from the field and 32.1 percent from beyond the arc, per ESPN.
Spurs Add A More Experienced Floor General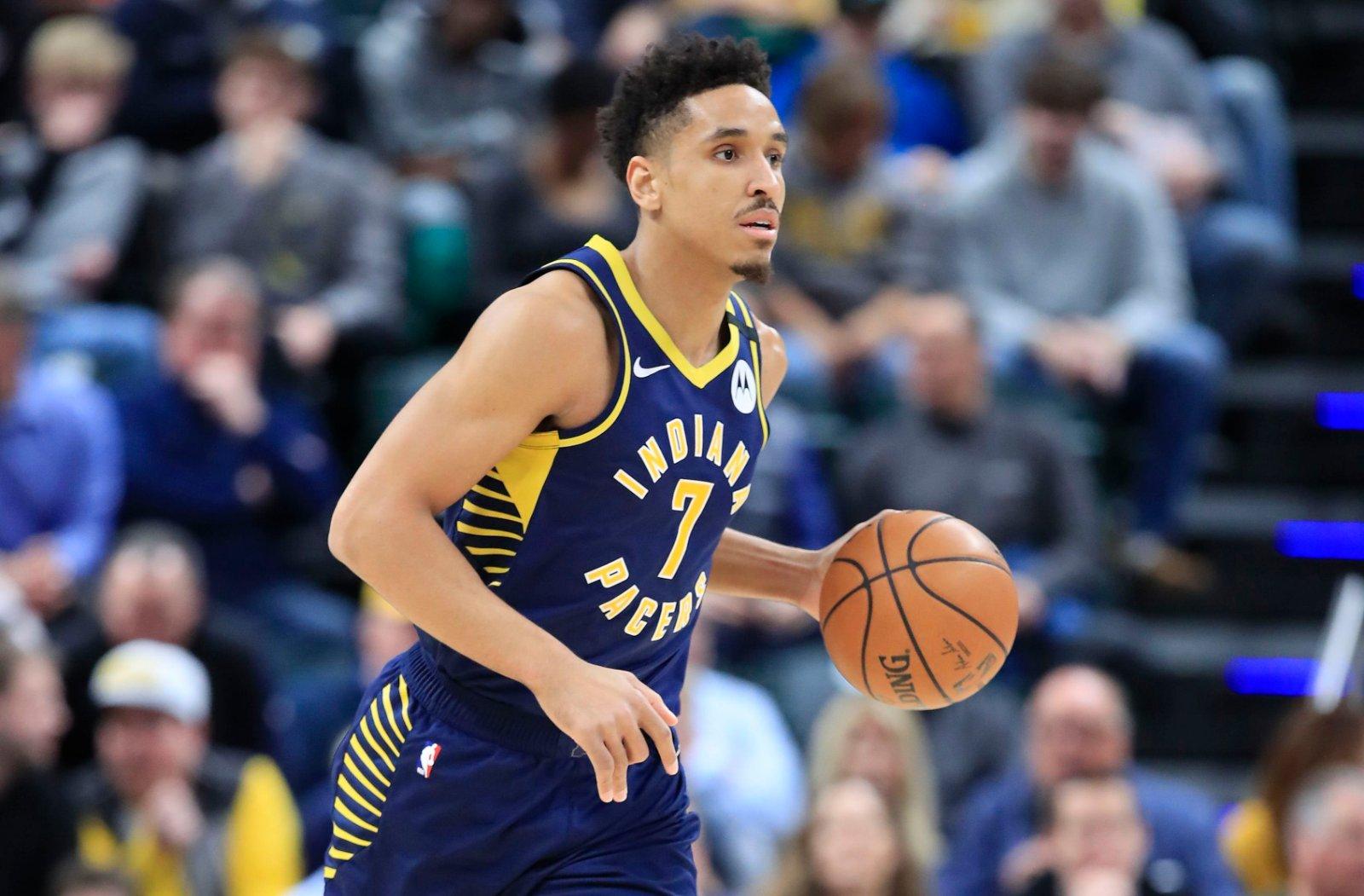 With his huge superstar potential, trading Murray would be a difficult decision for the Spurs. However, swapping him for a more experienced and starting-caliber point guard like Brogdon would make a lot of sense for the Spurs, especially if they are serious about returning to the playoffs next season.
Brogdon would give the Spurs a solid two-way floor general who could form an intriguing backcourt duo with Lonnie Walker IV.
"Brogdon, 28, put up 21.1 points, 5.3 rebounds, 5.9 assists and shot 38.8 percent from three. He's a strong defender who would help bring shooting guard Lonnie Walker IV along," Swartz wrote.