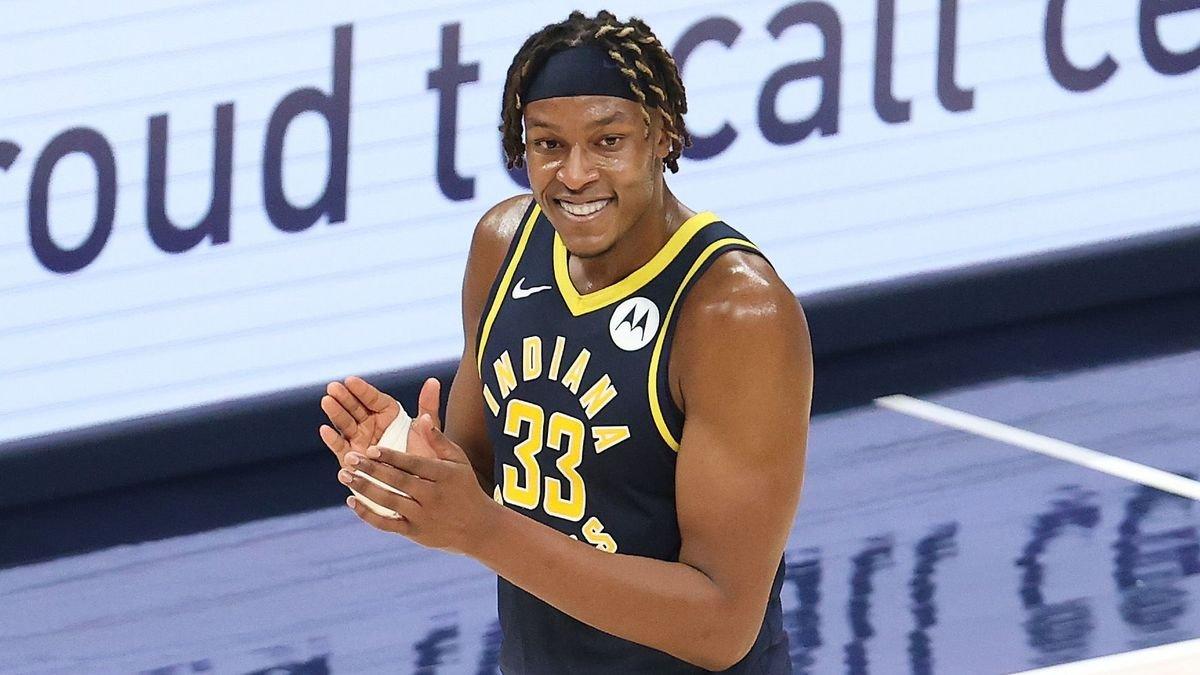 Warriors Should Strongly Consider Trading James Wiseman For Myles Turner, Per 'Bleacher Report'
Since he was selected as the No. 2 overall pick in the 2020 NBA Draft, rumors have been continuously swirling around James Wiseman and his future with the Golden State Warriors. The Warriors have already denied that they are actively trading Wiseman, saying that they consider him part of their long-term future.
However, if they are serious about reclaiming their throne and reviving their dynasty, most believe that the Warriors should strongly consider using Wiseman as the main trade chip to land a more established center that would complement Stephen Curry, Draymond Green, and Klay Thompson this summer.
Article continues below advertisement
Possible 2021 Offseason Trade Target: Myles Turner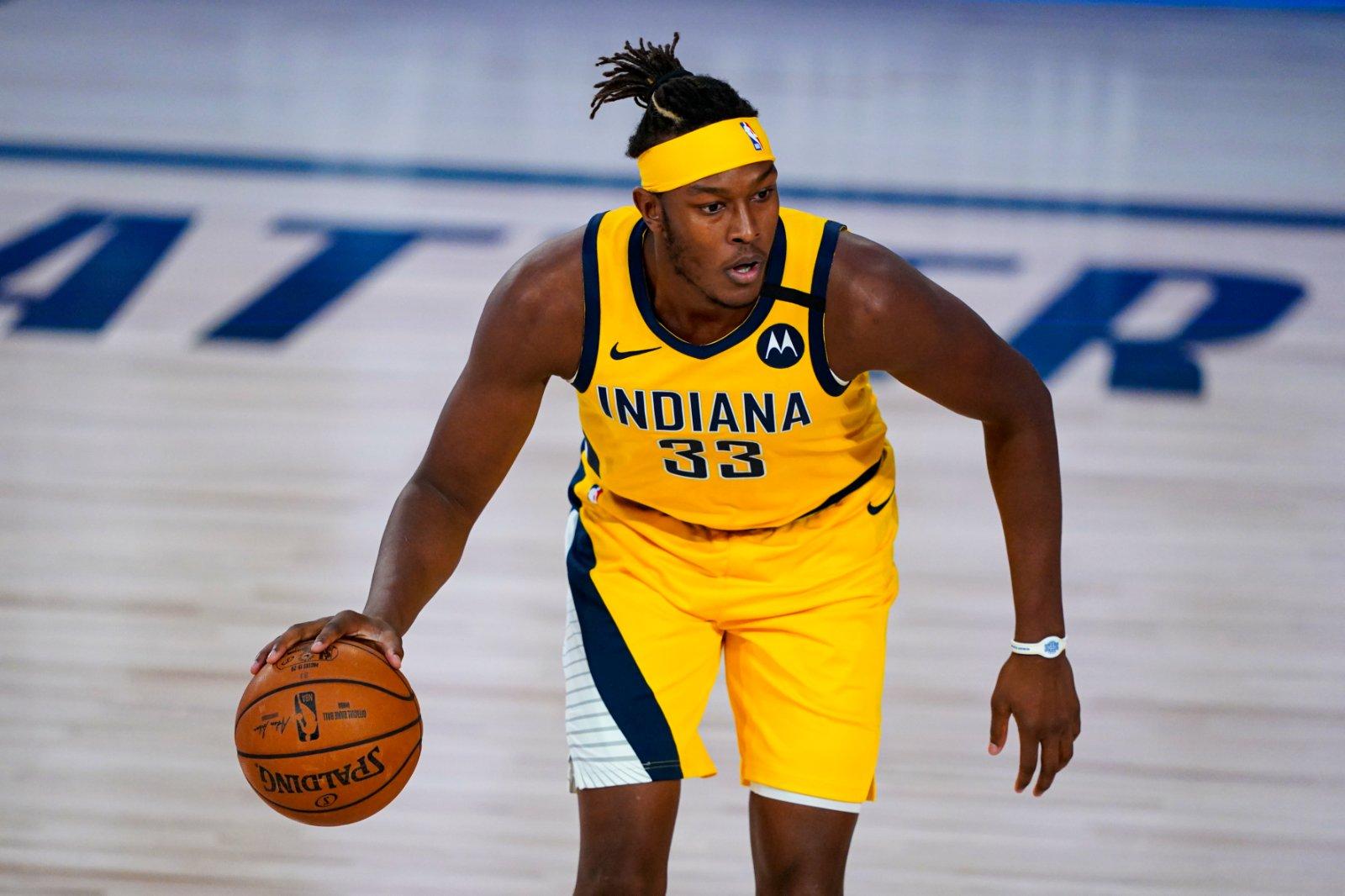 In a recent article, Andy Bailey of Bleacher Report created a list of trades to rescue superstars who missed the playoffs. For Curry and the Warriors, it's the hypothetical deal that would send Indiana Pacers center Myles Turner to Golden State. In the suggested trade scenario, the Warriors would send a package that includes Wiseman, Kevon Looney, and a 2021 first-round pick to the Pacers in exchange for Turner.
If the trade goes through this summer, Bailey believes that it would help both teams in addressing weaknesses on their respective rosters.
Warriors Acquire A Three-And-D Center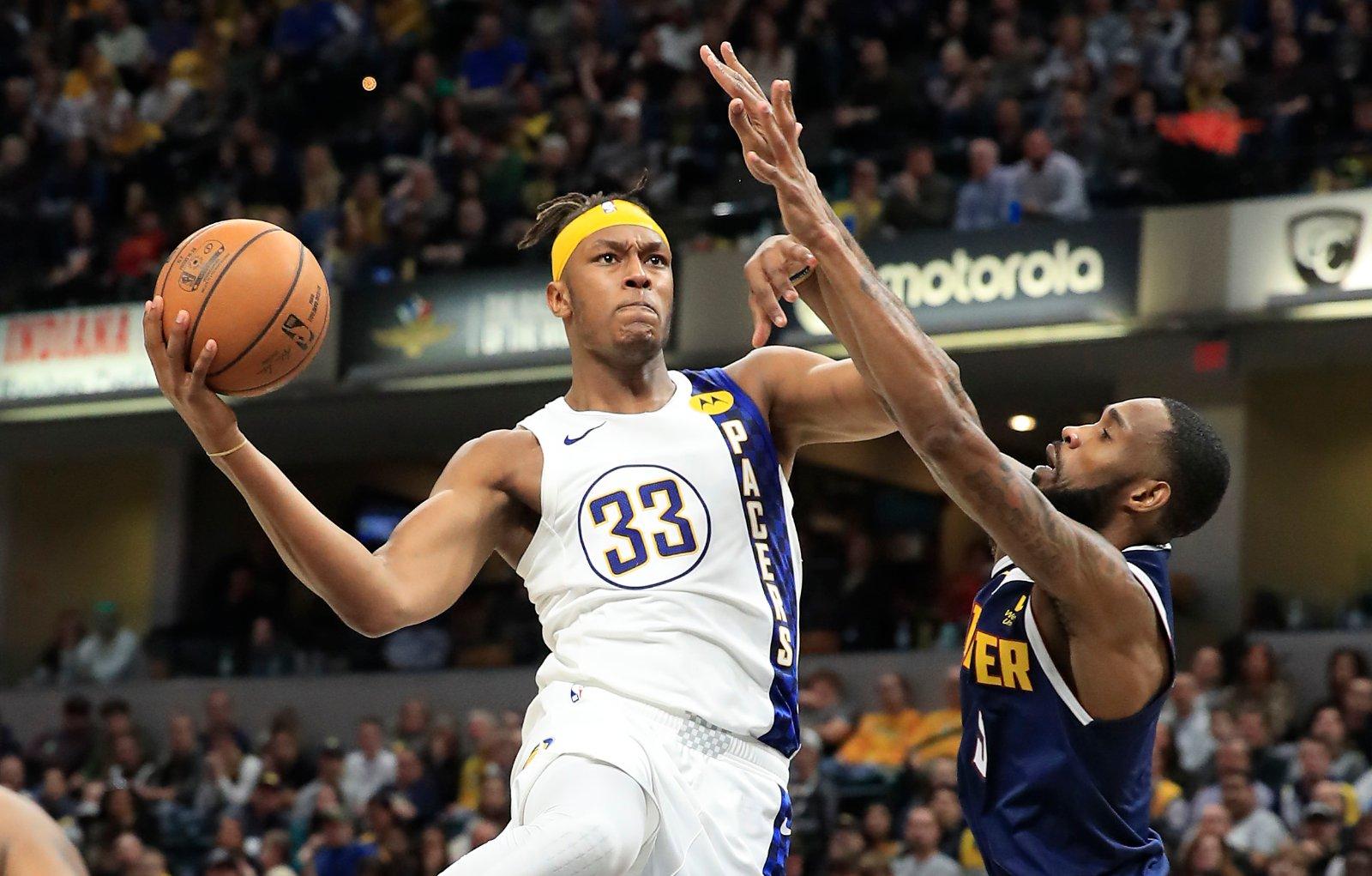 Swapping Wiseman for Turner would be an interesting move for the Warriors. Turner may not be on the same level as Joel Embiid, Nikola Jokic, and Anthony Davis, but he would still be an incredible addition to the Warriors. He would give the Warriors a starting-caliber center who is a very reliable scorer under the basket, a great rebounder, shot-blocker, and floor-spacer.
This season, the 25-year-old center averaged 12.6 points, 6.5 rebounds, and 3.4 blocks while shooting 47.7 percent from the field and 33.5 percent from beyond the arc, per ESPN.
Article continues below advertisement
Myles Turner Bolsters Warriors' Championship Odds
Turner would definitely love the idea of being traded to a team like the Warriors. It would still take time for Turner to familiarize himself with Coach Steve Kerr's system. However, playing for a team that would offer him more playing time could help him unleash his full potential.
Once Turner unlocks his All-Star potential and meshes well with Curry, Thompson, and Green, it's not hard to see the Warriors being mentioned in the same conversation as the Brooklyn Nets, Milwaukee Bucks, Philadephia 76ers, Los Angeles Lakers, and the Los Angeles Clippers next season.
Why The Pacers Would Make The Trade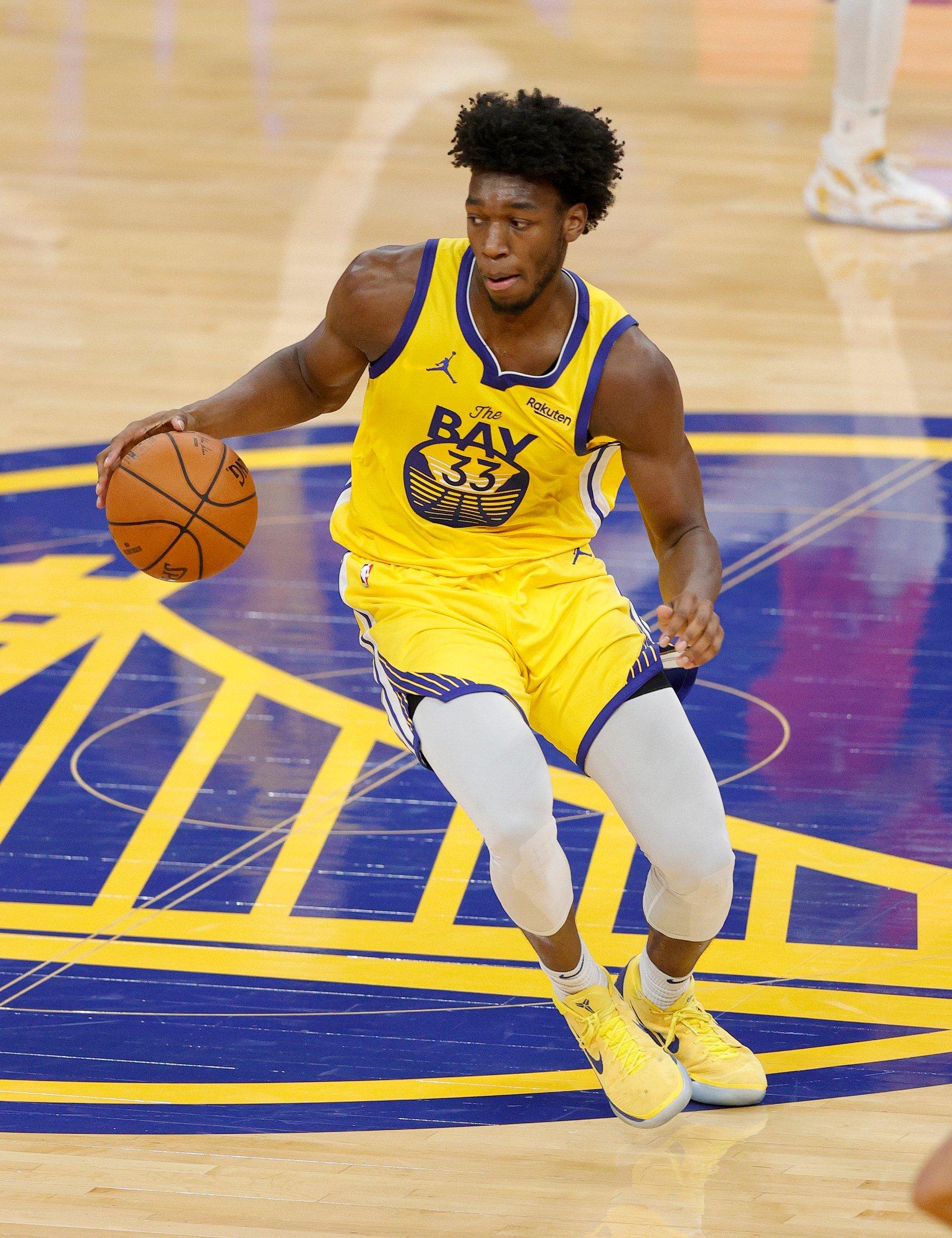 The proposed trade deal would be worth exploring for the Pacers. It would give them the opportunity to end their failed experiment featuring Turner and Domantas Sabonis while adding another promising big man that they could develop in Wiseman and a potential lottery pick in the 2021 NBA Draft.
"Over the past two seasons, Indiana is minus-0.4 points per 100 possessions when both Domantas Sabonis and Myles Turner are on the floor. It's a plus when either plays without the other," Bailey wrote. "For whatever reason, the combination doesn't seem to be working. And though there's a lot of overlap with the games of Turner and Wiseman, the Pacers would at least turn the clock back five years by acquiring the latter. They'd also have him on a cost-controlled rookie contract."