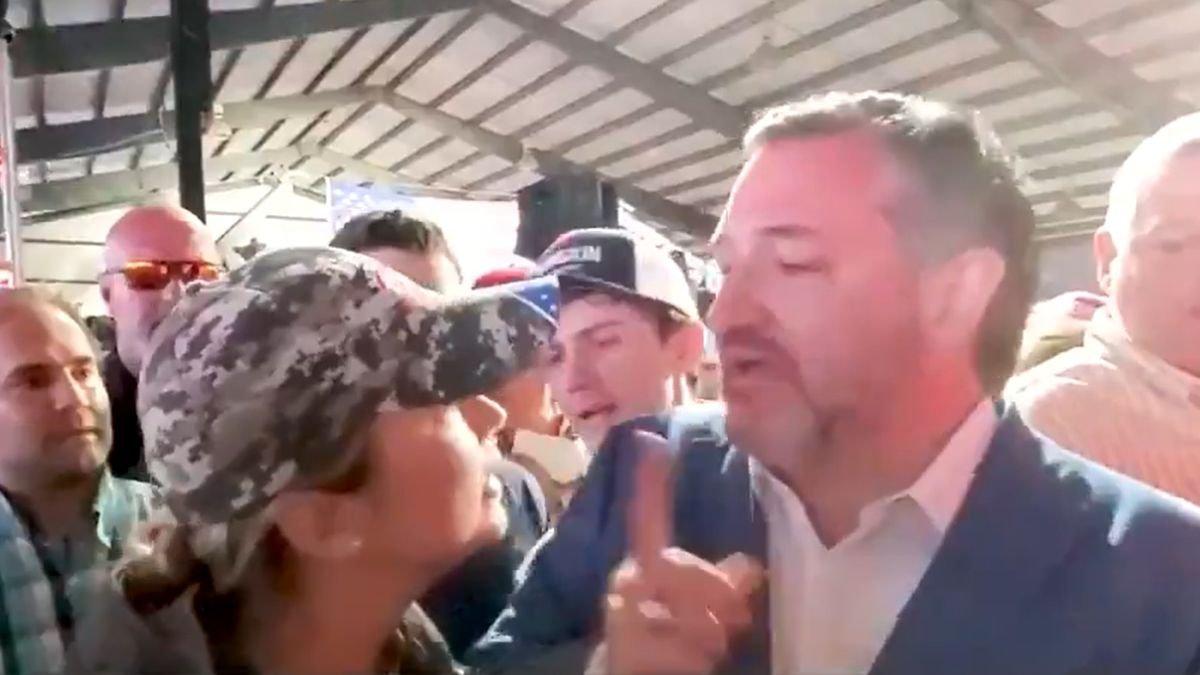 Ted Cruz Confronted By Angry Trump Supporter In Viral Video
Republican Sen. Ted Cruz of Texas had what appeared to be an uncomfortable encounter with a supporter of former President Donald Trump on Friday.
According to a video that was posted to Twitter by Lauren Windsor, creator of web-show The Undercurrent, a woman scolded Cruz for apparently not doing enough to prevent Democrat Joe Biden from assuming the presidency.
Biden won the 2020 presidential election in an electoral landslide, but Trump and his allies claim that the race was rife with widespread voting fraud.
Article continues below advertisement
'You Could Have Done More'
The woman approached Cruz and asked why he "didn't do more to fight for President Trump on January 6," when Congress was certifying electoral college votes.
"Well, I led the objections and the Senate voted it down," Cruz responded.
"But you could have done more. I mean, we all know that Joe Biden didn't win this election. I know in my heart of hearts that Joe Biden did not win this election," the woman told the senator.
"I led the fight. At the end of the day, you got to have the votes on the floor of the Senate," Cruz insisted.
Big Tech
After Cruz reassured the woman that he did all he could to overturn the results of the 2020 presidential election, she started asking questions about Big Tech.
The woman alleged that Silicon Valley giants like Facebook, Twitter and Google are censoring conservatives.
"What are you going to do to stop Big Tech from silencing conservatives? What are you going to do?!" she asked.
Cruz tried to end the conversation, saying "I gotta, gotta take pictures."
"Are you going to stop Facebook and Twitter from cancelling conservatives?" the woman insisted.
"I am leading the fight every day, OK?" Cruz said, before walking away.
Article continues below advertisement
Cruz Led The Effort To Overturn Election
Along with Sen. Josh Hawley of Missouri, Cruz led the effort to overturn the results of the 2020 race, according to Vox.
Critics have accused both Cruz and Hawley of playing a role in the deadly riot at the U.S. Capitol, with some calling for their resignation.
Cruz was also criticized by activists and members of the press in his home state of Texas.
Notably, the editorial board of The Houston Chronicle urged Cruz to resign, saying that he should take responsibility for the violent riot.
Cruz 2024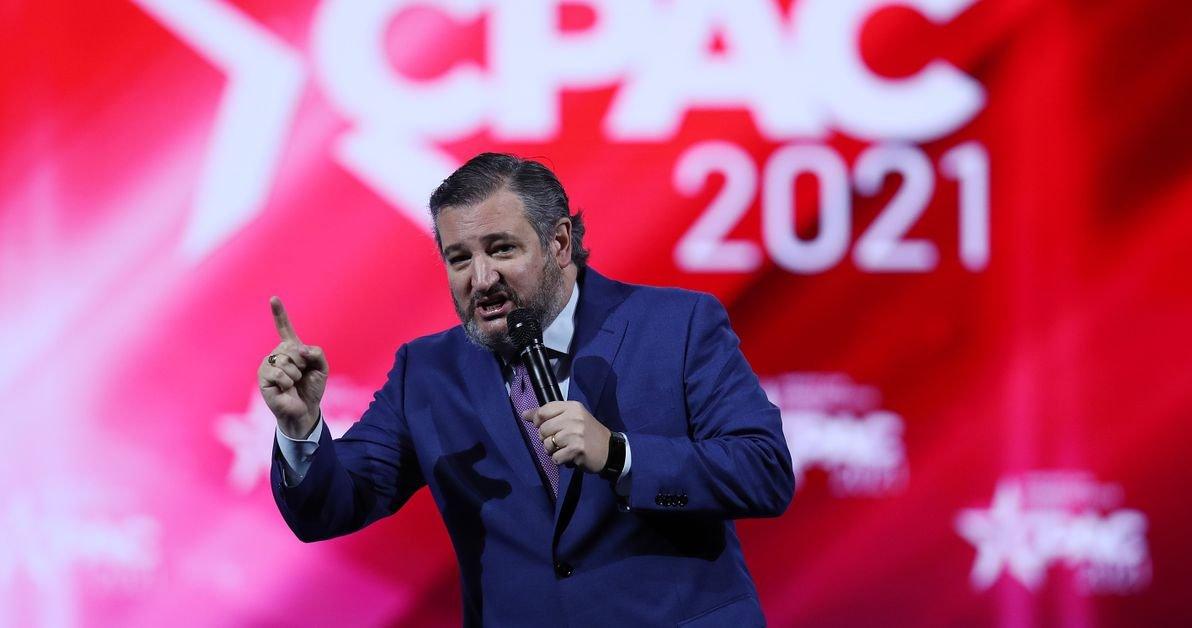 Cruz's political stock rose after the January 6 riots and he is now seen as one of leading contenders for the GOP's 2024 presidential nomination.
As reported by Politico, Cruz brought in $3.6 million to his Senate reelection committee and raised another $1.7 million for his leadership PAC earlier this year, even though he is not up for reelection until 2024.
Cruz would probably not stand a chance against Trump, however, who remains by far the most popular Republican figure in the country.
Trump has repeatedly floated running for president again, but he has yet to commit to launching a comeback bid.